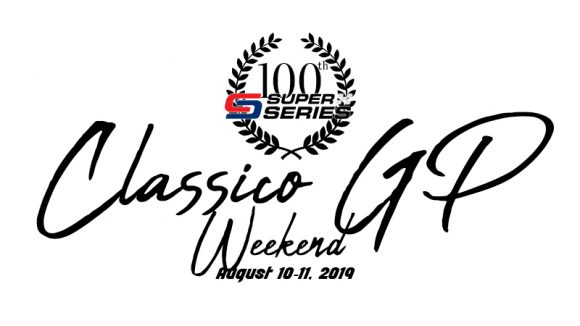 2019 is a milestone year for CalSpeed Karting, with the Fontana, CA based facility in its 15th year of operation, and hosting its 10th seasons for both the Super Series and IronMan Series championships, as well as the 5th season for its youngest arrive and drive offering, the Sprint Series. Making things all the more special is that their marquee event on the Super Series calendar -The Classico Grand Prix- marks the 100th Super Series event to date.
Welcome, to the Classico Grand Prix Weekend.
This weekend will see a 100% sold-out event and a packed house of some of the best in the sport karting business, with some drivers, not only returning after a long hiatus but still others flying in from each corner of the states as well. Combine that with the series regulars that consistently fight for wins and the overall championship, and this weekend is sure to be an exciting one!
It will be a busy one as well, with a full docket of on-track action beginning Friday with unofficial practice, and the first laps turned on the Classico circuit in 2019. Official sessions begin with the Race Clinic on Saturday morning, followed by round #8 in the Sprint Series season, and finally the 30-minute 'TinMan' Enduro right afterward. And then it is the debut of the very first CalSpeed "All-Star Race", with some of the best in the business from both the IronMan and Super Series past 9+ seasons. Sunday's on-track action will begin with the 8th round in the IronMan Series championship, followed by the big show itself and the 100th Super Series event: The Classico Grand Prix.
Can't make the event and want to follow from home? We got you covered. Throughout the weekend we'll have live event coverage brought to you by CalSpeed's finest Sean Buur -including photography and video across every on-track event- bolstered with interviews with race winners, and spotlights throughout the paddock via our pit reporter Diego Alvarado. The live race call from Justin Schuoler will be available on the Mixlr App, while live timing will be available with the Race Monitor app as well. Last but not least, live onboard footage from several drivers will be available either on the Youtube or Facebook platforms. To follow along with all the action during the Classico Grand Prix Weekend, be sure to bookmark the Event page on our website, www.calspeedkarting.com/classico-gp-weekend/, and be sure to stay glued to the CalSpeed Facebook page as well.
General Event Schedule
*subject to change
| Friday Schedule: Unofficial Practice Day | |
| --- | --- |
| Gates Open | 9:00AM |
| Sessions Start | 11:00AM |
| Last Call | 3:00PM |
| Final Session | 4:00PM |
| Track Cold | 5:00PM |
| Gates Close | 6:00PM |
| Saturday Schedule: Race Day 1 (Clinic, Sprint Series, TinMan, All Star Race) | |
| --- | --- |
| Gates & Registration Open | 7:00AM |
| Clinic Track Walk | 7:30AM |
| Clinic On Track | 8:15AM |
| Clinic Ends | 10:30AM |
| Sprint Drivers' Meeting | 11:00AM |
| Sprint Podium | 3:00PM |
| TinMan Enduro | 3:30PM |
| All Star Race Pre-Race | 4:15PM |
| All Star Race | 4:30PM |
| Post-Race Festivities | 5:00PM |
| Paddock Curfew | 10:00PM |
| Sunday Schedule: Race Day 2 (IronMan Series, Super Series) | |
| --- | --- |
| Gates & Registration Open | 7:00AM |
| IronMan Drivers Meeting | 7:30AM |
| IronMan Start | 8:00AM |
| Super Series Rookie Orientation | 8:45AM |
| IronMan Podium | 9:15AM |
| Classico GP Drivers Meeting | 9:30AM |
| Classico GP Begins | 10:00AM |
| Classico GP Podium | 4:30PM |
| Gates Close | 9:00PM |