CalSpeed is proud to announce the full schedule for the 2017 race season! With a lot of big changes in the Arrive & Drive program and the return of the SKUSA ProKart Challenge to our track, it's going to be a season to remember. Below, you will find dates and information for our entire Arrive & Drive package, the Los Angeles Karting Championship, ProKart Challenge, Tri-C Karters and the Machismo 12 Hour Team Endurance Race. The complete 2017 calendar is also now live on the event calendar page.
Click to jump to the Competition Karting calendar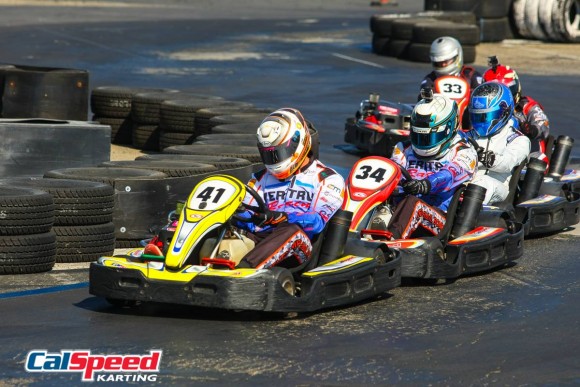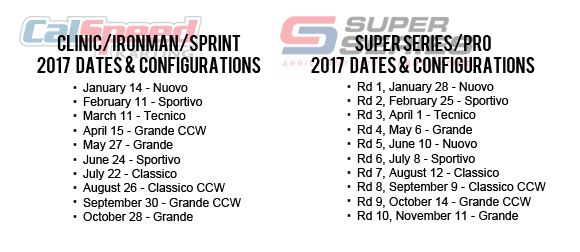 Mark your calendars for November 29! 2017 Race Memberships for the Sport and Pro Class go on sale on this day!
A CalSpeed Racing Membership provides advanced pre-registration along with entry fee discounts for Super Series, IronMan and the new Pro Series. We have expanded the pre-registration window for 2017 and will now allow members to register anytime for any event during the season, instead of just registering early for the upcoming event.
Racing Memberships are optional and customers may elect to enter as a non-member during public registration (typically opens 30 days prior to the event date). The Sport Membership, formerly the Combo Membership (Super Series + IronMan) will be $100 and provides a $10 discount to Super Series and IronMan. It also includes a $25 Banquet ticket. The Pro Membership is new for 2017 at $150 and can be purchased only by calling CalSpeed at (951) 506-9363. It provides a $20 discount to Pro Series entries, a $10 discount to entries for both Super Series and IronMan, and a $25 Banquet ticket.
Driver Values: You can find driver values here.
Updated Rulebooks:
CalSpeed is happy to welcome LAKC and Tri-C Karters to the track for another great season of racing! To learn more about each respective series, please follow the links below.
Information and registration for the LAKC 2017 season: http://www.lakc.org/.
Information and registration for the Tri-C Karters 2017 season: http://www.tri-ckarters.org.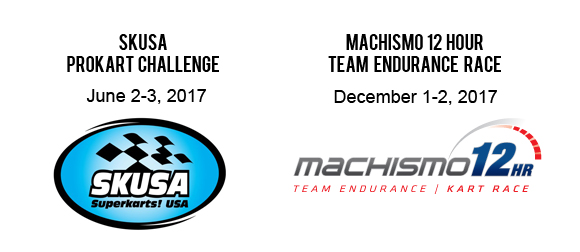 For the upcoming year, CalSpeed is excited to announce the return of SKUSA ProKart Challenge in June 2017! To learn more about SKUSA ProKart, please follow the link below.
Information and registration for SKUSA ProKart Challenge: http://www.superkartsusa.com