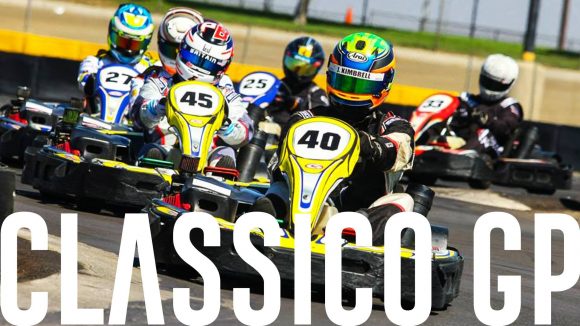 The Classico Grand Prix; for the CalSpeed Super Series, this is our Monaco; our Daytona 500; our Indy 500; that one race on the regular season calendar that just means that much more than the rest. It may pay the same amount of points as the other nine races on the year, but scoring a win can feel like a championship in and of itself. 2018 marks the 10th time the Super Series has visited the original of all the CalSpeed layouts, with seven different drivers hoisting the trophy from the top step. Of those seven, only one driver has been able to win more than once, and this weekend we'll see him try and earn a fourth victory on this storied track.
In this special preview for the Classico Grand Prix, we'll not only chat with the three-time winner Jon Kimbrell but also take a look back at his memorable and popular win from one year ago. We'll take a closer look at what not only makes Classico special but also why it is such a challenge to not only get to the front but cross the finish line first on the day. And of course, we'll look over each of the exciting championship battles currently underway, with some of the final players in the title hunts starting to show with just three races to run…
For Super Series drivers, this is the big one. The one everyone wants to win. This, is the Classico Grand Prix!
Classico Flashback: 2017 Round #7 – August 12th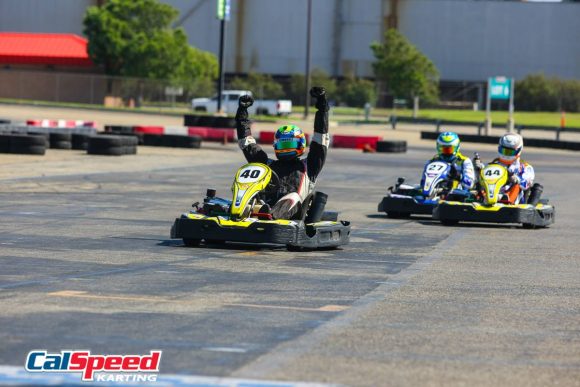 A look back at a very special, and memorable Classico Grand Prix…
From last year's online mag:
"Every championship has that one marquee event during their season, and for the CalSpeed Super Series that event is the once a year contest on the original course configuration. The 2017 Classico Grand Prix would be an extra special event, however, as the recent passing of one of the most-loved people in the racing community, Dennis Kimbrell, saw many drivers come out not just to race but to honor their late friend. Already the race every Super Series driver wanted to win more than any other, this edition would hold a special place in the hearts of all in attendance.
A special 'moment of noise' in honor of Dennis kicked things off at the drivers meeting, and from there it was reigning Masters champ, Mark Connell, making some of his own with his first career pole position. The heat races themselves would be split amongst several drivers, with point leader Patrick Britain taking home a pair of heat wins to snag the top starting spot in the A-Main. He was the only one to go for two for two, with Jon Kimbrell, Logan Calvin, Sean Fite, and Sergio Bravo snagging the rest of the top spots in the heat races.
Before the Main would start with the customary rolling start, however, a special lap of tribute would take place; Dennis' son Jon would roll about five or so kart lengths ahead of the other 30 drivers in the A-Main, checkered flag held high, the other drivers pointing to the sky in honor of Dennis Kimbrell. It was a moment that will not be forgotten, and an awesome precursor to the performance we would see once the race began.
The aforementioned Patrick Britain may have been the one to lead the field at the start, but it was the driver starting third that would lead the first lap, Jon Kimbrell. Britain would come under fire immediately on lap two as well, with both brothers Calvin making the move ahead, with Miles leading Logan at the stripe. They would stay in line for the next handful of laps before Logan would make the move on Miles, the pair making the switch without losing much time to the leader. Unfortunately for Britain, a mechanical issue on his ride would take him out of contention for the win, instead seeing him watch the rest of the race from the sidelines. His bobble in speed before peeling off hurt the rest of the train behind the top three as well, and it became Kimbrell versus the Calvins for the remainder of the race. The latter kept digging to try and reel in Kimbrell, finally getting back to his bumper with about five to go.
But then Dennis's son found just a little bit more, staving off any challenge from either of the former Super Series champions to the very end, bringing home his third Classico Grand Prix win in emotional fashion. Greeted by nearly every person in the paddock afterwards, it was an unbelievable sight, and one that will be cherished by all who were there."
Previous Classico GP Winners:
Jon Kimbrell- 3 wins ('10, '14, '17), 3 podiums, 6 heat wins, 12 Heat T3's, 5 Fast Laps
Miles Calvin- 1 win ('11), 3 podiums, 8 heat wins, 15 Heat T3's, 2 Fast Laps
Taylor Hays- 1 win ('13) 2 podiums, 8 heat wins, 12 Heat T3's, 3 poles, 3 Fast Laps
Sergio Bravo- 1 win ('15), 2 podiums, 5 heat wins, 12 Heat T3's, 3 Fast Laps
Charles Eichlin- 1 win ('16), 2 podiums, 2 heat wins, 5 heat top 3's, 1 pole, 4 Fast Laps
Dave Messimer- 1 win ('12), 1 podium, 4 heat wins, 5 Heat T3's, 1 pole
KC Cook- 1 win ('13), 1 podium, 4 heat wins, 5 heat top 3's, 2 Fast Laps
Driver Focus: The King of Classico – Jon Kimbrell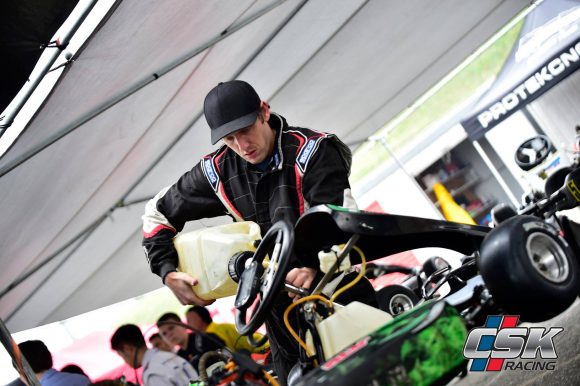 Jon Kimbrell is synonymous with Sport Karting; whether it be back in the heyday of indoor karting events where he was able to score an incredible three National Championships in a row, or the record three Super Series championships he has here. So perhaps it is no surprise that when it comes to the biggest event on the Super Series stage, he is again the unmatched driver at the top; The King of Classico. I was able to chat a little with the three-time winner ahead of this weekend's race, not only talking about the track and race itself but reflecting on his memorable win from one year ago…
Mike Smith: Jon, I interviewed you prior to the Classico Grand Prix back in 2016, and I asked about each of your prior wins; the first event in 2010 or your second victory in 2014. Last year's event was a special one, and incredibly you came away with the win. Tell us about that day, and what that win meant to you.
Jon Kimbrell: My 2017 win was a special race indeed. Looking back on my whole racing career, this race stands out in particular. It was about a week after my dad had passed away, and I was in a very emotional state. I was very anxious and lacked motivation, but I knew he would have wanted me to race, so I pulled it together and showed up early on that Saturday morning. I was immediately greeted by essentially the whole paddock, all showering me with love and support, and sharing stories of my dad. I then felt motivated enough to give this race my best shot. Once qualifying and the heat races were finished, I was poised in a decent position in the A-Main. After an emotional pace lap before the main, I was able to take the lead after lap one and never look back. What's really special about this race wasn't the win… In fact, the win actually has little relevance to why I find it so special. What makes this race the most memorable to me is the amount of love and support I received throughout the whole day from everybody. In a very tough part of my life, I found a moment of peace knowing how much my dad meant to other people. Hearing all the stories and receiving support from everybody really made life a lot easier, and still does to this day. I don't think I've ever got teary eyed with my helmet on, but I certainly did after the memorial pace lap. 2017 Classico Grand Prix will forever be my most memorable race.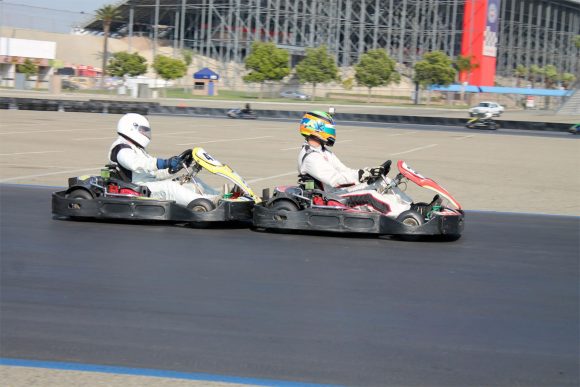 MS: This is the 10th race on the Classico layout, and fifth since we have affectionately called it the Classico Grand Prix; and you have won it three times. Monaco has Senna, Classico has Kimbrell. What makes you so good on this, the original layout at CalSpeed?
JK: Classico has always been my favorite layout. Its relative simplicity mixed with the tricky Esses make it unique. To be honest with you, I'm not sure what made me find so much success on it. I'm going to say it's because I've turned a lot of laps on it in the past. One thing I know is the Esses section has always been tricky, so maybe adaptability and seat time has done good things for me.
MS: Last year the infamous Esses section -which Classico is known for- was paved over, drastically changing it by making it much smoother, and with much different curbing. As the only guy to win on both configurations, how did it differ behind the wheel last year, and how did you change your approach?
JK: The Esses seem like they've been ever-changing since the first Super Series in 2010. Not only was the paving different, but the karts themselves are all always different on top of that. I feel that every session, no matter the pavement or curbs, is going to differ from the last. That's why I believe the ability to quickly adapt to your kart is essential to find success on this layout. I think my approach to the newer Esses stayed the same as it always has; what helped me out to find success here was seat time.
MS: Aside from the Esses, the other thing that really makes this place kind of a throwback to the heyday of sport karting, is the walls being right up next to the track. Not only does this mimic the way some of the course was when it first opened in 2005, but it also emulates the indoor centers that many of you veterans frequented back in the day. How do the walls and tight confines of the course affect the drivers and the racing around Classico?

JK: The tightening of the exit space on to the straightaway always makes for an interesting day. It will make it harder to pass and will demand more precision if one wants to be towards the front of the pack. I think it will be a day for the indoor veterans, who have experience with what it takes to be fast with high demand of perfection, and a low tolerance for mistakes. The tightening of the track will make a lot of single file racing, and for one to advance they'll either have to make a daring move, or capitalize on someone else's attempt. I foresee a lot of tough, hardcore racing this Saturday.
MS: You haven't run a full season this year given your work schedule and other priorities, but you have been right at the sharp end every event you have attended. While it is no surprise to see you at the front -especially on Classico- how do feel about your chances after not running a full season?
JK: I feel that I've had enough seat time to always be a threat for a decent result. But my absence from the seat means I'm probably not as sharp as I could be. Even still, never do I enter a race day thinking that I can't win. My mentality is there, and I stay active at work all day every day, so I'd like to think my chances are just as good as ever. We will see… Hopefully I didn't just jinx myself (haha).
MS: What are some tips you can give to drivers new to the GP, and what are some of the keys to getting up front, never mind staying there for the overall win?
JK: Well the one thing I could suggest is practice, practice, practice. There are a multitude of drivers with more than an ample amount of seat time. As far as this particular race goes, I would think the most important aspect of the day would be qualifying. The morning practice should be treated as a qualifying session. Drive the track a few laps by yourself, and try to really dial the track in. Getting behind someone who is faster than you has always proved to be helpful. See what they're doing in the areas you feel you're losing time, and try to emulate what they are doing.
MS: Is it the The Poster? The unique trophy of the tracks likeness? Or the changes to the track or the longer laps? What makes Classico special to you John? What makes a win here mean just that little bit more than any other race we do here?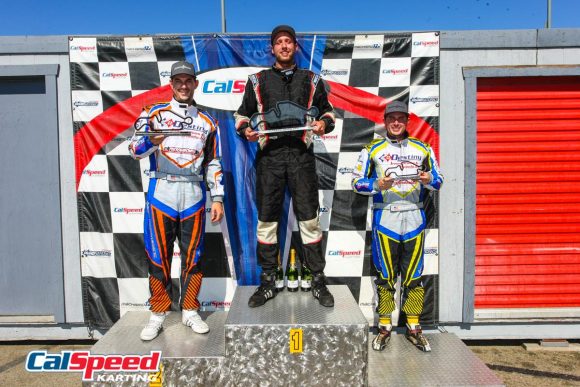 JK: I really enjoy the history of this layout. What makes it special is that it has been with us the whole time. We never skip out on running it either, whether it be Super Series or even other karting clubs. My first race was on this layout back in 2010, my first Super Series win. It always reminds me of the good old days when I first started going to CalSpeed. I find it appropriate that it has become the most prestigious race of the year; kind of an homage to the past. It might not be the most intricate or exclusive of layouts, but for drivers like me who have raced here for years, it serves as a reminder of how far CalSpeed has come since the beginning, and how even the most simple of race tracks can still bring us an overwhelming amount of joy.
MS: Thanks for taking the time Jon; It's always great to be able to chat with a champion! Good luck this weekend!
JK: Thank you Mike, and likewise! Good luck to all the drivers entered in this weekend's race!
Smitty Spotlight: The Classico GP; harkening back to the roots of sport karting…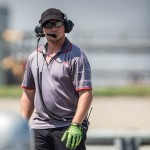 CalSpeed opened its doors to the public regularly back in 2005, hosting arrive and drive endurance races, corporate outings, and kart owners all on a single layout. Back then it was just called 'CalSpeed'; there were no other layouts and it wasn't until Grande and then Nuovo were added that the original CalSpeed Karting layout got its new name: Classico. Back then the walls were much closer to the track edge, the room for error was almost nil, and 'The Esses' section challenged drivers at the end of every lap. By the time the Super Series debuted in early summer of 2010, those esses quickly became infamous in the challenging nature; the curbs were brutal and knowing the 'secret' of how to get over them was key to a successful day.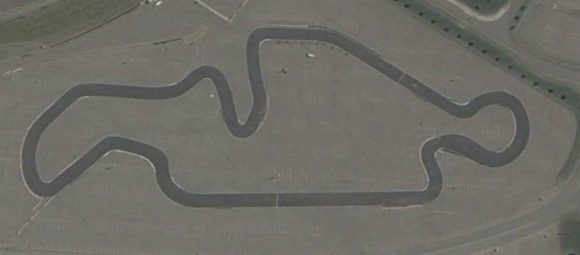 While the Esses are now much smoother and require less of the veteran experience to master, Classico is still no less a challenge, both physically and mentally. Already a twisty course at 14 turns, the fact that it is only just over a half mile in length gives little time to rest, and the limited passing zones make moving through the pack difficult. Add to this that the walls are brought in for the GP, and this is why many veterans of sport karting from the early indoor days are especially fond of this place. Much like the big indoor venues with their tight confines and 40+ second lap times, Classico forces each driver to not only get the most out of themselves, but the most out of their equipment to reach the top step. For myself and a lot of the other old school drivers, the similarities to those indoor tracks we'd frequent bring back a nostalgic feeling, adding a little mystique to each lap.
The once a year contest reminds me of where competitive arrive and drive karting got started, and Classico is a perfect throwback to those indoor roots, adding to the prestige of coming away with the win here. This is what racing is all about; this is Classico.
Overall Championship: Yauney solidifies point lead as season's first multi-time winner…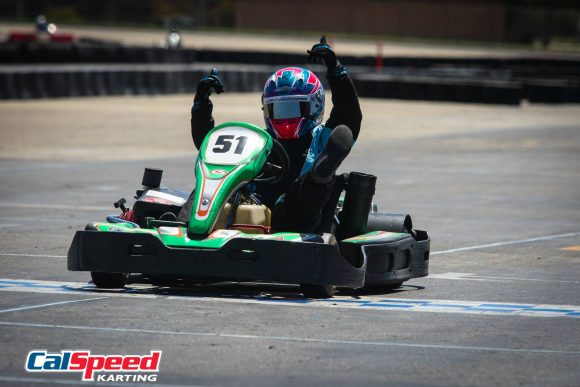 Already the point leader coming into last month's contest, Alyssa Yauney increased her advantage at the sharp end by snapping the streak of different winners, becoming the first person in 2018 to re-visit the top step. Her second career win came at the same day as winning the IronMan Series earlier that morning, matching the feat of Cameron Jocelyn back in round #2. With some of her rivals having tougher days, it has also allowed her to stretch her advantage to 98 points as we head into Classico.
A driver that did not have a tough day -quite the opposite- was Charles Eichlin, who became just the second driver to eclipse the 400+ point barrier this season. Eichlin's 405 day saw him launch up the rankings to currently sit fourth, just a little over 100 points back from Yauney, and well inside the conversation for hardware. That conversation has the entirety of the top 10 in it too, as 2nd through 10th are separated by only 79 points, with Masters title contenders Diego Morales and Alexander Bermudez providing the bookends. With nearly every driver in the top ten having found the podium this year, the depth in this championship isn't just in the points, but in the chance to win as well.
With so much depth at the front, the possibility to gain -or lose- points is very real, and when we look at drops, you can really see the kind of swings that could happen. For instance, in the case of our point leader, her 335 is very strong compared to much of the other front runners, and means that she could lose a max of 85 points if someone were to score a perfect day at 420. With most of the other drops in the top ten smaller than that, you can see how it is quite possible for someone to go from the bottom, to the top of the charts in just one event. Where things get interesting is when we look at the second of the two drops; again, looking at Yauney, her 'backup' drop is a 310. This will make a much bigger deal once we get to round #9, but we could start to see some points racing from our leader here; electing to play the big picture instead of risking it all for a win.
The same cannot be said for the rest of the field, and we are sure to see some very exciting racing this weekend…
Top 10 Overall Standings After 2 drops (best drop)
| | | | |
| --- | --- | --- | --- |
| 1) | Alyssa Yauney | 1892 | (335) |
| 2) | Diego Morales [M] | 1794 | (321) |
| 3) | Chris Huerta | 1786 | (342) |
| 4) | Charles Eichlin | 1778 | (283) |
| 5) | Sean Fite | 1763 | (280) |
| 6) | Paulo Franca | 1750 | (276) |
| 7) | Taylor Hays | 1744 | (307) |
| 8) | TJ Blackledge | 1736 | (263) |
| 9) | Patrick Britain | 1721 | (320) |
| 10) | Alexander Bermudez [M] | 1715 | (255) |
Masters Championship: Title contenders battle adversity as a spoilers play a role…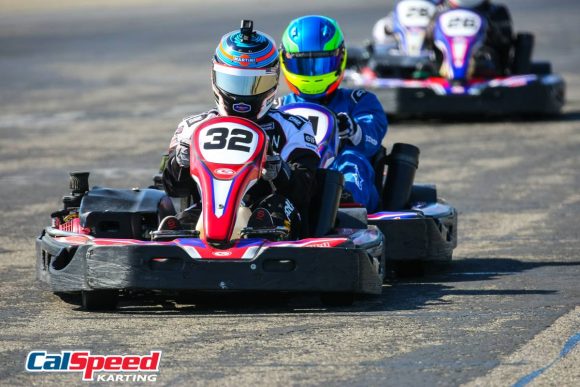 Round #7 saw a lot of one-off entries shake things up at the sharp end of the field, and in the end, it was 2016 Masters champ Mark Connell coming in to steal away top point-earning honors. Behind him, Alexander Bermudez battled to salvage a decent day as the second-highest runner, while Diego Morales had his worst round of the year so far, and was forced to use a drop. Luckily for Morales, the point lead is not only intact, it grew, given his series-leading drop rounds that were at his disposal. Still, the gap from first to second is only 79 points with three events yet to run, with momentum on the side of Bermudez if we look at the past three events. Making things even more interesting is the fact both drivers will also be in the IronMan Series race tomorrow morning; and what makes it interesting is that Bermudez will take to the sport class for the first time this year. Ditching the Pro Class to run sport will only help his preparation for the Super Series, and will be interesting to see if it pays dividends right away.
Aside from the top two, reigning champ Jose da Silva was able to put up decent number just a bit behind Bermudez, but still sits a good bit off the lead for a proper title defense. Things are really going to have to go his way these final three rounds to get there, and his luck this year has been a bit rough. Still, he does shine in the latter half of the year, and if he does what he did last year -back to back A-Main wins- then anything is possible.
Unfortunately, it does look like this weekend could all but point out the rest of the Masters group in terms of a title shot, with Ariel Rubio and Steve Spring holding down 4th and 5th respectively. Big swings could see them make a last run at the podium, but like da Silva and the championship, these guys will need to see something go their way…
Top 5 Masters Standings After 2 drops (best drop)
| | | | |
| --- | --- | --- | --- |
| 1) | Diego Morales | 1794 | (321) |
| 2) | Alexander Bermudez | 1715 | (255) |
| 3) | Jose da Silva | 1631 | (263) |
| 4) | Ariel Rubio | 1492 | (253) |
| 5) | Steve Spring | 1486 | (230) |
Grand Masters Championship: Zevin grows advantage as the podium fight heats up…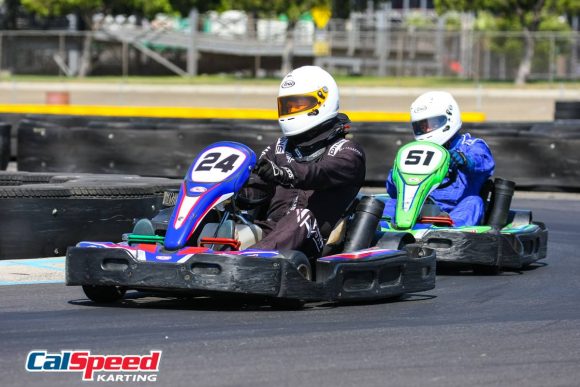 The Grand Masters championship sees one of the largest gaps from first to second we have had all year, with Tom Zevin pulling away a bit after earning top points last month. It was just the second time that Zevin claimed the highest marks of any [GM] driver in 2018, but he has been able to do it by decent margins when he does. This continues the roller coaster in the standings between the top two, with former point leader Jeff Latimer now 55 points astern from the top spot. While he did lose a bit to Zevin, Latimer was able to maintain his advantage over third place and reigning Grand Masters champ Tony Wika, although he did need to use a drop to do it. Latimer has been the top earner in the class four times this year, however, so expect him to bounce right back this weekend. And speaking of bouncing back, that is exactly what Tony Wika needs to do tomorrow, and this may just be the venue to do it. Last year Classico was the site of his second-best run of the year, and at the time it was a breakout run for him with a 260-point day. A 260 this year would not only be a season high for him, it would be the most earned by a driver in this category altogether; just what he needs to get back into title defense mode.
But there is another wrinkle to the top three drivers plans, and that is none other than Brian Starr. Earning second highest marks last month, he has now closed in on the podium, and currently sits just 13 points behind Wika for a piece of hardware at seasons end. While he is 140 points back from Zevin for the title, we have seen some of the biggest point swings in this class, and anything can still happen…
Top 5 Grand Masters Standings After 2 drops (best drop)
| | | | |
| --- | --- | --- | --- |
| 1) | Tom Zevin | 1073 | (151) |
| 2) | Jeff Latimer | 1018 | (168) |
| 3) | Tony Wika | 946 | (150) |
| 4) | Brian Starr | 933 | (0) |
| 5) | Gilbert Perez | 583 | (75) |
Sportsman Championship: Bryant Takes over top spot; top earner Milne surges up to 2nd…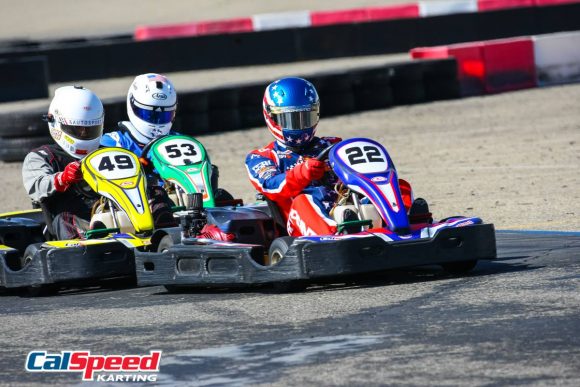 The Sportsman championship saw one of the biggest swings in the championship this past month, with Rodney Bryant going from five points down going in, to 54 points up; but not on the same driver. Former point leader Sam Hunt had one of his toughest rounds of the year, and not only lost the lead, but fell to third behind a surging Scott Milne, who put up top marks for the second time this season. With Milne's near-300 point day, he leapt up from 5th to 2nd in the standings, and trimmed his deficit to the lead form 65 to 54. Like Hunt, both Tony Chen and Dmitry Korotkov had some of their rougher rounds this year, each also dropping round number seven, while slipping to over 100 points back from the class lead. While the threat of a title clinch doesn't look to be that great at the moment with three rounds left to play, trimming any gap to the leaders should be on their minds.
Coming into the Classico Grand Prix, all of the top five will have had a chance to get laps in too, with Bryant, Hunt, and Chen competing in last weeks Sprint Series event, while Scott Milne and Dmitry Korotkov will take to the IronMan tomorrow morning. Of the group, Hunt is possibly carrying the most momentum, as he is fresh off of his second win of the year last week; that experience on Classico could pay dividends this weekend.
The gap may have widened a bit after round seven, but all five of these drivers are still in the hunt for the championship; it will be interesting to see who comes out on top on Classico!
Top 5 Sportsman Standings After 2 drops (best drop)
| | | | |
| --- | --- | --- | --- |
| 1) | Rodney Bryant | 1450 | (211) |
| 2) | Scott Milne | 1396 | (203) |
| 3) | Sam Hunt | 1381 | (161) |
| 4) | Tony Chen | 1349 | (193) |
| 5) | Dmitry Korotkov | 1332 | (188) |