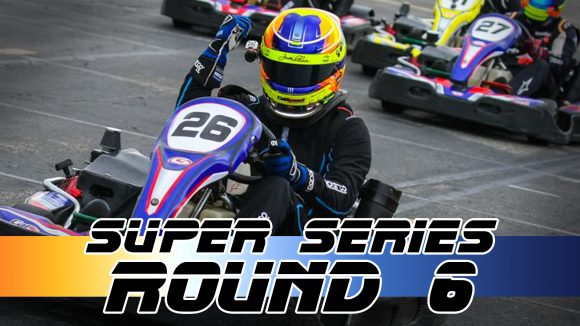 Five down, five to go; round #6 of the 2018 CalSpeed Super Series marks the halfway point in the championship, and we return to the 'Super Speedway' for the second and final time this season. Always known as a bit of a wildcard event, races on Nuovo can be unpredictable given its near flat-out nature, and tightly packed groups of drivers that mimic NASCAR races seen at Daytona or Talladega. A poorly timed pass, or choosing the wrong lane to follow can see a driver go from the sharp end to the mid-pack in seconds, meaning patience can be just as important as raw speed in this fight.
As it is the halfway point of the season we have a bit of a special event preview for this month, as we'll be really digging into each of the sub-categories, as well as dive into what is one of the best overall championship fights in series history. I catch with last month's winner Jose da Silva, as well as present a special award for an incredible milestone met earlier this year. There is lots to cover, so let's jump right into it…
Driver Focus: Reigning Masters Champ, and now 3-Time Super Series winner, Jose da Silva…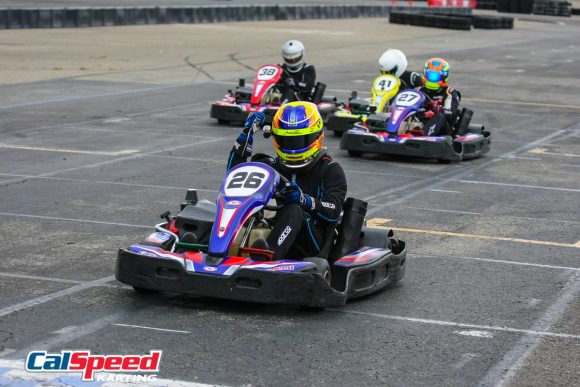 While a perennial top 5 runner in the Masters Championship, 2017 was a break out year for Jose da Silva, scoring not only his first Super Series win, but then scoring his second the very next month for back to back wins. His success in the second half of the year would solidify himself as the Masters driver to beat, bringing home the championship as well as a top 10 overall. While his title defense has been a tough road so far, his win last month showed he hasn't lost a step, and is still a force to be reckoned with in the Super Series…
Mike Smith: Jose, congrats on scoring your third career Super Series win!
Jose da Silva: Thank you Mike!
MS: How does your win last month compare to your back to back wins last year? Does the third win feel as good as the first, or second?
JS: My first win was very special; this third victory I compare to the feel with the first victory. After all it was the first victory of the year that came along with my first pole in the Super Series.
MS: This hasn't been the smoothest of seasons for you so far; seems you have been having to dig out of a hole since the opener. How has the season gone from your point of view?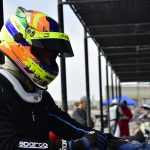 JS: No, it hasn't been an easy year. There were two mistakes and two crashes that put me in a very bad position in the championship; before this victory I was at position 21st in the total, and 5th in the Masters category.
MS: What is your racing background, and how did you get starting in karting? How long have you been racing at CalSpeed?
JS: I started karting through my first job, a competition team. One of the drivers Alex Diaz Ribeiro -an Ex F 1 driver in the 70s- started to practice with karts to get in shape. I went with him to the track and helped him with the kart and he told me the kart is the best school for any competition driver. He introduced me to karting. I started then practicing on Sundays with my brother and friends; but I have never raced a complete season, I did two races only and one of them I finished in 5th in 1987. After this I stopped racing because of work and started racing indoor go-karts, only sometimes. At CalSpeed I've been racing for 6 years.
MS: You also run in the IronMan Series, as well as in the 206 package with CSK Racing at Tri-C Karters. Would you say one series helps the other, or are all the disciplines different enough to be their own thing?
JS: I can say yes, one helps the other. All three are different and you have a different learning on each one of them, but what we learn the most -especially with 206 at Tri-C- is the contact with different drivers, and different styles.
MS: You are currently sitting 2nd in the Masters standings after snagging the win last month, but are still a little over 60 points back from Diego Morales. What is it going to take to not only eat up that gap, but score your second Super Series Masters title?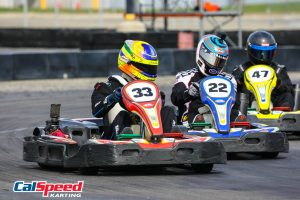 JS: Diego is a good friend and we have a lot of respect for each other; I admire him a lot. He is a great competitor in the Masters championship, and this year he is very motivated. He could give me a chance and miss some races like he used to do (laughs), but I think I have to do my job and focus on the races. Like a great friend and racer told me after this third victory, "We race to win".
MS: Your previous two wins came on counter clockwise layouts -Classico CCW and Grande CCW- but last month you got it done on Grande in the forward direction. Is there a particular track you like more than others, or any that you aren't fond of?
JS: Funny how you asked me before about the three categories that I am racing this year. The 206 helped me on the Grande CCW; I like the Classico CCW, but one of my favorites is the Machismo layout, and the surprise layout from last year.
MS: Thanks for the time Jose! Good luck this weekend, and for the rest of the season!
JS: Thank you Mike and all CalSpeed workers for making that place special. I enjoy racing and hanging out with my racing family.
Nuovo Flashback: 2017 Round #6 – June 8th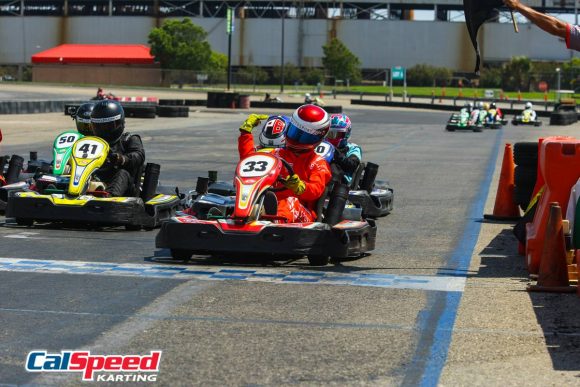 A look back to the scorcher that was the halfway point to the 2017 season…
From last year's online mag:
"With overall temperatures over 107 and track temps eclipsing 155 degrees, it was fitting that the on track action to finish up the sixth round of the CalSpeed Super Series would be equally as hot. The day would kick off with a first as Sean Fite scored his maiden pole position in the series, but the day itself would be led by point leader Patrick Britain. Like he did in the February race, Britain would be the only driver to sweep his heat races and would lead the field away for the rolling start. Alongside him on the front row was fellow heat winners Aaron Scott, followed by Taylor Hays in third, while other heat race winners Charles Eichlin and Jetson Lieser would start 5th and 10th respectively.
Scott would waste no time taking the fight to the point leader at the start of the race, leading the opening pair of circuits before Britain made his counter attack on lap three. Scott would go defensive into the Monaco corner to attempt to maintain the top spot, but after a brake lock up would fall down the order and out of contention. Britain would take over at the point –but only for a single lap- with Hays making the move to steal away the top spot on lap four. While Taylor held the top spot for the next few laps, the jostling for position behind him saw drivers try and get in position to make their own challenge for the lead. Britain would make the move for the lead at about the halfway point, maintaining it for a handful of laps before Hays got him back to lead a very exciting closing laps. No fewer than six drivers looked to have a shot at the win on that last lap, and has Hays led the group out of Horseshoe and went defensive, it was Yauney emerging as the primary Challenger, going to his outside for the final corner. Bill Kreig had played a smart race to be in position, but as he gave a slight push to Hays in the final corner, the contact was enough to push the leader wide and into Yauney. While un intentional, it was enough to put the finish on its head, with Hays grabbing the win, Britain capitalizing for second, and Prieto promoted to third after penalties. Yauney would also move up to be awarded fourth, with Kreig settling for fifth once the dust had settled."
Top 5 Drivers on Nuovo:
Sergio Bravo- 3 wins, 8 podiums, 11 heat wins, 23 Heat T3's, 1 pole, 8 Fast Laps
Miles Calvin- 3 wins, 7 podiums, 14 heat wins, 24 Heat T3's, 2 poles, 6 Fast Laps
Patrick Britain- 3 wins, 5 podiums, 10 heat wins, 22 Heat T3's, 4 poles, 5 Fast Laps
Logan Calvin- 2 wins, 7 podiums, 10 heat wins, 29 Heat T3's, 1 pole, 6 Fast Laps
Taylor Hays- 2 wins, 7 podiums, 8 heat wins, 23 heat top 3's, 8 Fast Laps
Smitty Spotlight: A Special Record Set; Steve Frame and his 260 Consecutive Starts…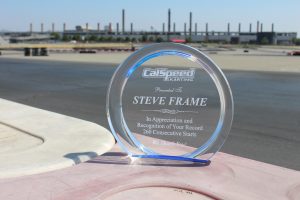 The CalSpeed Super Series was started in Summer of 2010 after the Dromo 1 Grand Prix Series was discontinued with the operation closing its doors. The first event was actually run in July on Nuovo, with 34 drivers, and Jon Kimbrell bringing home the win. Several veterans of the sport were there that day, including a driver that would start an incredible run of starts in the series without missing a single event. For 87 consecutive events -spanning nearly 8 years- Steve Frame would be on the Super Series entry list, amassing a total of 260 race starts when tallying up every heat race and main event he participated in.
In those 260 starts Steve was able to score four fast laps -all coming in Main events- as well as brought home the win in the C-Main on Grande CCW in round 8 of the 2014 season. He has also found success in the former 4-hour endurance races at CalSpeed, competing with the S-Cubed contingent that included Steve Jasinski, Steve Hansen and Dave Messimer.
CalSpeed would like to congratulate Steve Frame on this phenomenal milestone, and thank him for all of his years of racing with us. Thanks Steve!
Overall Championship: Less than 100 points separate 1st to 16th at season's halfway point…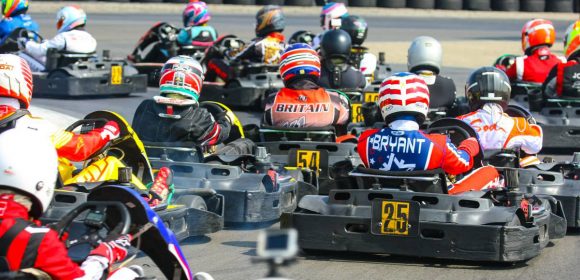 Thinking back on previous Super Series seasons, I think people would be hard pressed to find a title chase as wide open, and with as many drivers still in it as we have here in 2018. With two drops allocated, the top 16 are indeed within 100 points of each other, but 17th is only another 18 markers back from that. Add to that the fact that the top ten are separated by just 65 points and we have seen five different winners in five races -three of which first timers- and the depth of the field is arguably the best its ever been. The entire top twenty in the standings is slated to be here this weekend, and with a return to the Super Speedway on the docket, we could see just about anything happen when the checkers fall.
For the Halfway Report, I have taken a closer look at each of the drivers in the top ten -plus a few other standouts- and thrown out a few of the reasons why they should be ones to watch here in the second half of 2018…
| | |
| --- | --- |
| | #1 Paulo Franca- Hard to believe this is his first full Super Series season, although he certainly came in with karting experience. He has shown that he is one of the drivers to beat via his win in round #3 and his pair of fourths that sandwich it, but I think he proved what he can do with his back against the wall last month. He had to dig out of a 10 grid spot penalty for missing the drivers meeting, but still came back to score a 300+ point day. Barring any silly penalties, he will be at the sharp end from here on out. |
| | #2 Alyssa Yauney- The round #4 winner sealed the deal on a victory long time coming, but besides that has actually just been quietly solid. She currently sits second after two drops and is actually tied for most points earned (1766), but will need more of those big point days to bring home the title. Her consistency lets her enjoy the second-best drop with a 335, but hopefully this isn't something she'll need to fall back on. |
| | #3 Cameron Jocelyn- He has only raced in three races, but still sits third overall. This speaks to the strength of his season, and ability to score big points (worse day is a 355), but he obviously has nothing to fall back on for the rest of the year. While this makes aiming for the championship already a challenge, Jocelyn has gone and up the ante; he is currently on the mend for a broken leg. There is little doubt that he is a contender at 100%, but the real question is, can he get it done when he's not? |
| | #4 Diego Morales- Tied for most points earned (1766), AND for best available drop (342) strongest season by a Masters driver since Sergio Bravo's championship run in 2013. The main thing that has kept Morales from being in the overall hardware fight in previous years is his affinity for missing races. With a vow to run the full season in 2018, he is a very real title threat, and enters the second half of the season with arguably the best numbers… |
| | #5 Chris Huerta- He has been the strongest overall in qualifying so far and has put up very consistent numbers because of it, including two heat wins and six top three's. He's tied for the best drop (342) and ranks third in points earned, but has not been able to eclipse the 5th position in the main just yet. He has a solid foundation to work from, but will need to find a way to find some podiums if he wants to turn his strong start into a title chase. |
| | #6 Bill Kreig- Fresh off his best race of the season in points earned (tied with the opener - 373), Kreig will be hoping to carry that momentum into tomorrows event on Nuovo, the site of his sixth career podium finish in January. Unfortunately, the perennial series front runner doesn't have a solid drop to fall back on, and mimics Jocelyn's need for perfection in the second half of the season. Luckily for him, that is actually echoed with many of the drivers behind him, so the focus is definitely forward… |
| | #7 Henry Morse- Henry actually leads all drivers that have missed a round in total points, having been very solid when he's been here, scoring between 322-385, including a podium in round #4. He has two heat wins and has been in the top three four times, but has typically been stronger in the second heat after the invert. If he can put up some stronger qualifying numbers and can attack the first heat race more, we should see this former A-Main winner back on top of the box. |
| | #8 TJ Blackledge- The 2017 rookie of the year has been quietly solid this year, missing one race and dropping a 263, but has score between 344 and 369 for his 3 keeper rounds. That is extremely strong considering the company he is keeping, it would make sense that we could see these numbers improve in the second half of the season. With the veterans around him now knowing and used to him, I think we could see him add to his first career podium he earned in round #3. |
| | #9 Taylor Hays- Hays kicked things off with a win, but has had a tumultuous run ever since, albeit inside the 300+ range in all but one round. He has won the past two events on Nuovo though, so this could be the beginning of his self-proclaimed 'patented' late season surge. Add to this the fact he enters every round with an hour of 'practice' under his belt, and his chances of snagging that elusive Super Series championship are about as good as they can get… |
| | #10 Sean Fite- Fite leads all drivers in heat wins with four, and is the only one to have swept his heat races in 2018. That said, the mains haven't gone his way just yet. This past month saw him with a 4th overall after leading on the penultimate lap, capping off a day that saw him also snag his first career Ironman Series win. If this is a glimpse of what we may see out of him moving forward, then we may see Fite on top of the box before the end of the season… |
The top ten may be separated by just 65 points, but the next few drivers right on the outside include some very big names, and the just over 50 points the encompasses them is nothing they can't overcome. These names include the reigning Super Series and Masters Champions Patrick Britain and Jose da Silva, as well as regular podium finishers. There is no shortage of talent in the group, and I have highlight four of them that I think have a strong shot at leaping up the standings in the second half:
#11 Patrick Britain- The reigning champ is actually 5th in total points earned, and has been very consistent from the season opener (all rounds 320-357). The consistency is there; he just needs it to be consistently about 30 more points every round to get back in the game.
#13 Jose da Silva- 10th in total points earned, the reigning Masters champ has been steadily digging out of a hole since his bad luck in round #1. Fresh off his 3rd career win and back in form, I expect that march to the front to continue as he chases his Masters rival.
#16 Anthony Severson- Tony is actually 7th in total points earned, and his round #3 podium gave us a glimpse of what he can do in his first full season. A podium finisher in the IronMan Series as well this year, his first full season back in a kart in a long time has him easily as one of the top guys to watch.
#17 Charles Eichlin– While 9th in total points earned, it has been a tough year for the 2017 title contender, but he has still been solid. Just needs to get back to podium status to move on up, and that is something that could literally happen over night. If Chuck gets back on the box this weekend, watch out…
Top 10 Overall Standings After 2 drops (best drop)
| | | | |
| --- | --- | --- | --- |
| 1) | Paulo Franca | 1126 | (300) |
| 2) | Alyssa Yauney | 1121 | (335) |
| 3) | Cameron Jocelyn | 1106 | (355) |
| 4) | Diego Morales [M] | 1103 | (342) |
| 5) | Chris Huerta | 1089 | (342) |
| 6) | Bill Kreig | 1089 | (179) |
| 7) | Henry Morse | 1080 | (322) |
| 8) | TJ Blackledge | 1074 | (263) |
| 9) | Taylor Hays | 1067 | (307) |
| 10) | Sean Fite | 1061 | (321) |
Masters Championship: Da Silva goes from 4th-2nd in standings after third career win…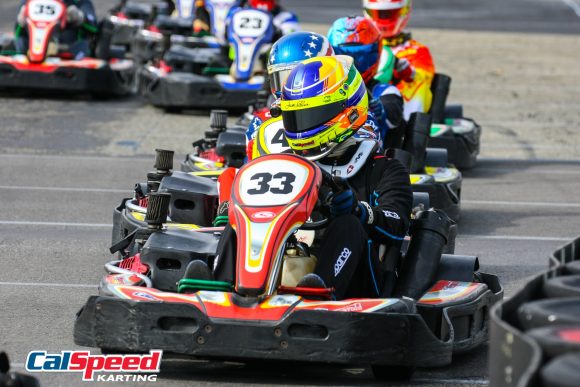 Diego Morales again showed why he is the guy to beat this past round, winning his first heat race of the year, and backing that up with a third; his 7th top heat race top three in 2018. That said, two other Masters drivers showed they can't be counted out, as Jose da Silva scored his third career win, and Alexander Bermudez nabbed his first career podium. The win was enough to shoot da Silva up from 4th to the runner up spot in the standings, but only by six points over Bermudez who built a little breathing room on the rest of the top five. Morales may be the guy putting up the most consistent numbers -and strong ones at that- but the pressure is certainly there with second and third sitting 62 and 68 points astern…
For the rest of the top five it is definitely go time if they are going to challenge for the Masters championship, although a top three is still very much in the cards. This weekend needs to be the beginning of a march to the top of the standings for guys like Ariel Rubio (4th) and Steve Spring (5th) if the title is the goal, but they'll be running out of time for the hardware conversation before too long. Rubio is having a breakout year to be sure (remember his round #2 podium?) and Spring is his usual consistent self, but each need to grab a gear and take the fight to the sharp end.
Top 5 Masters Standings After 2 drops (best drop)
| | | | |
| --- | --- | --- | --- |
| 1) | Diego Morales | 1103 | (342) |
| 2) | Jose da Silva | 1041 | (289) |
| 3) | Alexander Bermudez | 1035 | (255) |
| 4) | Ariel Rubio | 958 | (274) |
| 5) | Steve Spring | 916 | (280) |
Grand Masters Championship: Class rollercoaster continues with Tom Zevin back on top…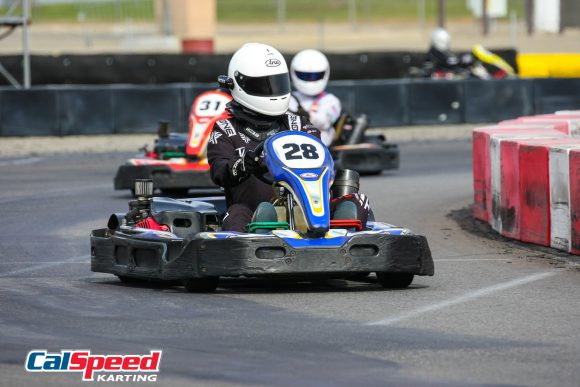 The game of musical chairs at the front of the Grand Masters category continued through round #5 this past month, this time with Tom Zevin returning to the roll of leader. Zevin and Jeff Latimer have traded the top spot three times now, with the 2017 Grand Masters champ Tony Wika right in the mix the entire time as well. While Zevin has been able to put up the biggest number (255 in round three) Latimer has actually been the most consistent of the bunch, out scoring the trio in 3 out of 5 rounds. What has also been interesting is how often these guys find each other on track, and further, how many times some solid runs have been spoiled. There have been multiple times where a potential A-Main day was in the cards, only to have something happen to prevent it, and in some pretty bizarre ways at times. There is very little separating the top three in this class, and each of them look like the could be the new champ, especially of they put everything together in the second half of the season…
But don't forget about perennial podium contender Brian Starr; Starr started off the season on the back foot missing the opening two events, but right in the conversation since. He is a a little over 120 markers back from Zevin at the moment, but like the aforementioned three, certainly has had some solid runs fizzle out. He is a definite threat for hardware -if not the title itself- but he'll need to be at 100% from here on out to make it happen.
Top 5 Grand Masters Standings After 2 drops (best drop)
| | | | |
| --- | --- | --- | --- |
| 1) | Tom Zevin | 653 | (151) |
| 2) | Jeff Latimer | 626 | (177) |
| 3) | Tony Wika | 606 | (161) |
| 4) | Brian Starr | 531 | (0) |
| 5) | Homer Eaton | 397 | (0) |
Sportsman Championship: Title hunt closer than ever entering the second half of season…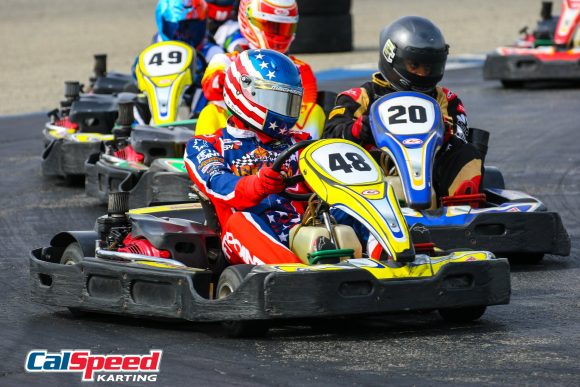 This is the debut season of the Sportsman championship, having replaced the former Rookie of the Year championship this year to bring more people into the title chasing fray. The competition so far in the first half of the year has been superb, and we see our protagonists in this battle also nose-to-tail in the overall championship, sitting 22nd-26th respectively. Each one of the top five have shown that they have what it takes to be on top, with nearly each driver swapping the honor of top points earner since the season opener: Round #1- Dmitry Korotkov, Round #2- Sam Hunt, Round #3- Rodney Bryant, Round #4- Scott Milne, and Round #5 Sam Hunt with Tony Chen 3 points back.
These five have certainly been the cream of the crop so far, with consistency being the primary difference in where they sit right now, although just about all of them have burned up both of their drop events with sub-par numbers. Rodney Bryant does lead the way on the back of a 319 and a pair of 278 days, but even he has had a couple of rounds that sees his best drop at a 211. For second place Sam Hunt, a missed round doesn't help his cause, but aside from the opener where he scored a 216, he has been north of 278 for the three rounds he has attended.
Then there is arguably the most consistent driver in the top five, Scott Milne. The third place driver in the standings has three races in the 250's, and owns the best drop of the bunch. Lucky for him too, as he'll have to use it this weekend since he is missing his first event of his debut Super Series season.
In the fourth spot is Tony Chen, who although has not seen a 300+ point day like the rest of the top five just year, has been putting up consistently solid numbers since round #2. With Milne gone this weekend, we could see Chen break into the top three with another one of those solid events. And while Korotkov did start of the season strong with a 312-point day on Nuovo and backed it up with a 294 on Tecnico, rounds 3-5 have been a stark contrast to his early success. Returning to the track that got it all start may be just what he needs to close the gap back up, and return to the top.
Outside of the tightly packed top five in this class, the next driver in line is sophomore season driver Mark Sternberg. Fourth in the final rookie championship last year after missing two events, Mark has improved hand over fist in 2018, even finding the podium in the Sprint Series. He too has put up solid numbers here in the Super Series, but also has a zero and a bad round as his drops; this is compounded by not having the 'big' round the each of the top five have enjoyed. Still I wouldn't count him out, and the 43 points the sit between him and 5th are anything but insurmountable…
Top 5 Sportsman Standings After 2 drops (best drop)
| | | | |
| --- | --- | --- | --- |
| 1) | Rodney Bryant | 875 | (211) |
| 2) | Sam Hunt | 865 | (216) |
| 3) | Scott Milne | 849 | (251) |
| 4) | Tony Chen | 838 | (244) |
| 5) | Dmitry Korotkov | 826 | (200) |