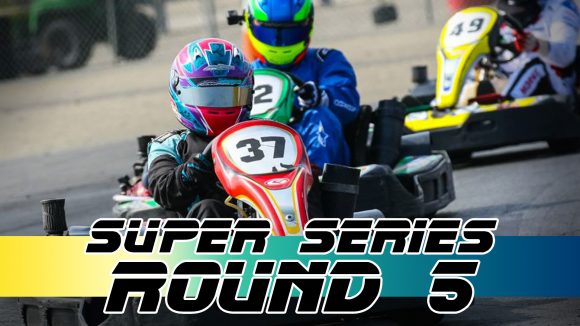 Round #5 of the 2018 CalSpeed Super Series once again visits a track for the first and only time this season, with the Grande configuration greeting the drivers on Saturday morning. Run in the clockwise direction this time as opposed to the reverse layout from last month, it is a whole different look at what is the longest of the CalSpeed layouts. It will be the first of four tracks run in the forward direction to encompass the middle part of the year, and success here could see momentum built, and carried into the second half of the season.
In this edition of the Super Series Preview, I catch up with yet another first time winner in Alyssa Yauney, look back on the excitement Grande provided at last year's season finale, as well as take a closer look at what the points look like with both drops allocated. With only four rounds completed, it gives us some insight into who the threats are for the championship, as well as who has nothing to fall back on already. Now without further ado, let's chat with last month's winner…
Driver Focus: After coming so close last year, Alyssa Yauney finally scores victory #1…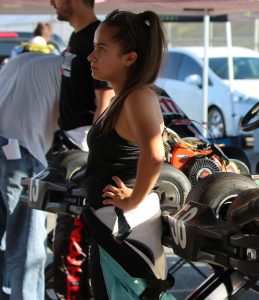 Last month we saw Alyssa Yauney add her name to the list of Super Series A-Main winners, the third new driver to win in a row this year, shooting her right to the top of the standings. She has come a long way since her first rental session in 2013, and has seen success in nearly every series on offer, even competition karts. I sat down with the new winner ahead of tomorrow's race to learn a little bit more about her background in racing, her goals coming into the season, as well as her outlook on the rest of the season moving forward…
Mike Smith: Alyssa, congratulations on bringing home your first win in the Super Series!
Alyssa Yauney: Thanks! It was very long awaited!
MS: We have seen you on top of the box in other CalSpeed events before, and you actually narrowly missed winning a Super Series event once last year. How have you improved since last year, and what would you say was the biggest difference this time around?
AY: I would say the biggest difference compared to the last time I barely missed the win is my concentration and focus. Before, I was running around middle to front of the pack pretty consistently but being top 5 of the A-Main was still pretty new to me. I would be more focused on trying to keep my position than hitting my marks. This time around there was just something majorly different. I had been having a great day thus far, with earning 2nd in IronMan and clinching pole in qualifying, I was going into the main with high hopes and feeling very confident in my abilities. Once the race started and I got into the lead, I was very determined to not let another win slip away from me and I knew my chances were high. So I put my head down, focused on hitting my marks, and just tried to drive away.
MS: You have been racing at CalSpeed for a few years now, running in every series on offer, as well as competing at LAKC. I remember your first day at CalSpeed; was that the start of your karting career, or had you raced anything before that?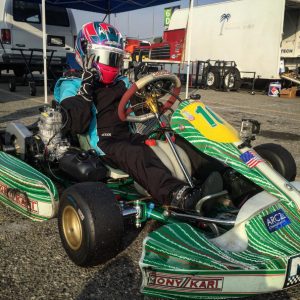 AY: That was indeed the start of my karting career. Before my first day at CalSpeed I had only been to K1 Speed a handful of times. I didn't go very often because I actually got hurt pretty bad during one of my visits. Back when I had little to no skill and had gone to K1, I spun in the middle of a hairpin, got stuck right at the apex, couldn't get the kart to reverse, and got t-boned by another driver, leaving me in a lot of pain. It wasn't until about a year or two after that I found CalSpeed and got back in a kart.
MS: As I mentioned, you have raced in several different series here, and in a few different packages. Of all the types of racing and events you have done here, what has been your favorite, and where does scoring your first Super Series win rank among them?
AY: All the series I have participated in throughout the past few years have all been very exciting in their own way. The finale during my PRD career was one I remember as being very intense since there were about 4 people who could still win the championship and the race was cut short due to daylight. IronMan has always been one of my more enjoyable series because there is so much seat time and requires a lot of strategy. Above all, I have concluded that Super Series has always been my favorite. Oftentimes, in competition karts there tends to be only 3-5 different winners at every round. While in Super Series, there are several different drivers in the field who have the ability to win so there are less chances of driving with the same people in every race. The heat races give a twist because there's a possibility of racing with someone in the main who you hadn't raced against in the prior heat races, and vice versa.
MS: You currently sit second in the standings with a pair of drops assessed, but are actually tied for the most points earned thus far. Last year you had your best season yet finishing 6th overall; did you expect to start out this year so strong and be where you are currently?
AY: There were a lot of things I learned from last year that I was able to improve going into the new season but I absolutely did not expect to have such a strong start to the season. I have been working much harder this year by trying to be more consistent and making smarter moves out on track.
MS: What were your racing goals coming into the year, and what have been the toughest challenges so far?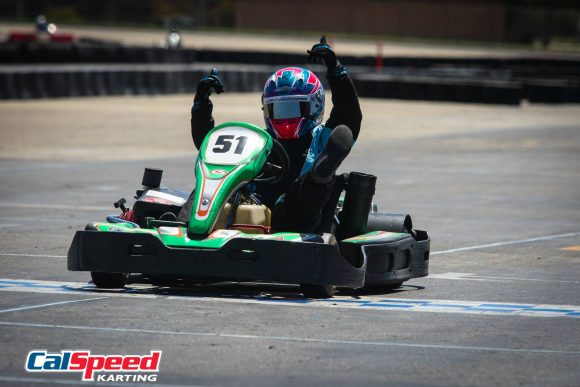 AY: After finishing 6th in the points last year, my overall goal for this year is to finish in the top 5. The way things have been going so far I think I'm going to be switching my mindset to top 3 overall. As for challenges, I don't tend to focus on any of them. If I ever have a bad race I don't let it affect me. I try to learn from it, continue with my focus, and look forward to the next one.
MS: Grande Counter clockwise is where you have had your best finishes in the Super Series, but you have had success on other layouts in other series. Do you have a particular favorite track, or are they any you aren't fond of?
AY: Grande Counterclockwise has never been my favorite track but there's just something about it that clicks with me. If I had to pick one track as my favorite, it would have to Tecnico. I remember back in 2014 when I drove on Tecnico for the first time with my PRD and I instantly fell in love. Everything about the track from going high speed into the Esses to the inside sweeper going fast into the Tecnico corner. This track is overall very fast paced with fewer potential passing zones which makes it more difficult during a packed heat race or main. Now, there really isn't any track that I particularly dislike but if I had to choose one that is my least favorite I would have to choose Sportivo. I'm not a big fan of the Sportivo corner as well as Monaco, which both these corners basically make up the whole track.
MS: Last question(s); What would be your advice to newer drivers at CalSpeed to help them improve their skills and results? What are some things you wish you knew starting out that would have helped you out a lot?
AY: I think some advice I could give to newer drivers is to focus on being consistent. Consistency comes with a lot of seat time and being comfortable in the kart. After a driver becomes completely comfortable and more confident in their abilities, I believe my best advice to them is to be patient. There are many doors of opportunity that open up throughout a race but that doesn't necessarily mean you should try to go through every one of them. Waiting until you know for certain you would be able to successfully complete the pass and not slow down both you and your opponent is the right time to overtake them, which is one thing I wish I learned earlier on.
MS: Thanks for the time Alyssa! Good luck this weekend, and for the rest of the season!
AY: Thanks Smitty! I'm looking forward to the rest of the season.
Grande CCW Flashback: 2017 Round #10 – November 11th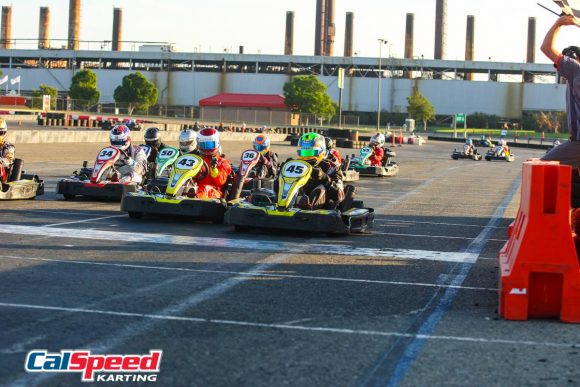 The last time the Super Series circus saw the Grande configuration it was the 2017 Season finale, and with championships already decided, it was all about finishing on a high note for many on the entry list. With tomorrow's event the one and only time the series will visit the track, let's take a look back at what Grande can offer when it is the last race of the season…
From last year's online mag:
"Patrick Britain was able to secure the championship in the penultimate round, so the season finale on the Grande layout would see the fight for the A-Main win be the single minded focus for most of the field. One-off driver KC Cook made some noise out of the gate by scoring pole position, his practice for the upcoming Machismo event getting off to a good start by snagging a win in heat one as well. Other drivers finding the point in the heats were Chris Huerta, Charles Eichlin, and Sean Fite; the latter two actually still trying to secure steps on the points podium at the end of the day. Earning the top starting spot after going perfect in his heat races however would be Adam Nagao, leading the field of 28 into turn one for the first time.

Nagao may have led the field at the green, but it was Taylor Hays that would lead for lap one, looking to add win #2 on the season after securing 2nd in the points last month. He would first contend with Charles Eichlin, losing the lead for a lap before grabbing it back, and then coming under fire from Jon Kimbrell after about five laps. It would be this trio that would do the majority of the fighting right at the front of a 11-car train by race's end, showing just how deep the A-Main field was. Charles made the first attack, stealing the lead away after a few Kimbrell led laps, albeit short-lived as the former champ battled back one lap later. He would hold onto the lead as the laps waned, not losing the top spot until Hays made his move on lap 13. Hays would lead the group coming to the white flag, with Kimbrell followed by Eichlin, Patrick Britain, and Sean Fite; the fifth place driver content to hold position because of the overall points implications if earning 5th overall. Very little changed on the last lap, except for the position that meant the most, with Jon Kimbrell taking over the top spot in a 4-wide drag race that saw him claim his 11th career win in the Super Series. Hays would be second -just .045 behind- with Eichlin picking up his 5th podium in third. It was one of the closest group finishes ever at CalSpeed, with the top 11 finishing just 1.2 seconds apart, and a great way to end the 2017 season."
Top 5 Drivers on Grande:
Patrick Britain- 3 wins, 4 podiums, 4 heat wins, 17 Heat T3's, 1 pole, 4 Fast Laps
Logan Calvin- 2 wins, 7 podiums, 14 heat wins, 22 Heat T3's, 3 poles, 9 Fast Laps
Jon Kimbrell- 2 wins, 7 podiums, 7 heat wins, 15 Heat T3's, 6 Fast Laps
Sergio Bravo- 2 wins, 3 podiums, 5 heat wins, 17 Heat T3's, 1 pole, 9 Fast Laps
Miles Calvin- 1 win, 6 podiums, 10 heat wins, 20 heat top 3's, 1 pole, 3 Fast Laps
Overall Championship: Franca leads by one point over Yauney after two drops…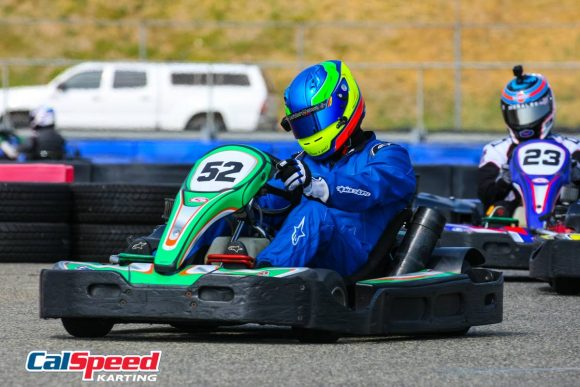 With two drops allocated over the opening four rounds, Paulo Franca has a slim one-point lead over last month's A-Main winner Alyssa Yauney, the pair enjoying the fruits of their recent successes. It was actually Franca's third race in a row finishing inside the top four in the A-main, his consistency right now nearly unmatched amongst his competitors. Conversely, Yauney set the new high marks for points earned under the new second heat invert, being the first driver to eclipse the 400-point barrier this year. They currently sit 20 and 19 points respectively in front of third place driver -and round #2 winner- Cameron Jocelyn, who actually will be missing this weekend's race. It is the second and should be final absence for Jocelyn, and luckily his stout drop of 355 is tied for the highest among the Super Series elite. He'll need a near flawless second half of the season to keep fighting for the championship with no drops to his name after this, but there are few (if any) in the paddock that don't think he'll be in the running.
Sitting fourth is Chris Huerta, continuing the list of new faces inside the top five via his career best start to a Super Series season, his prowess in qualifying lending a lot to do with his results. With a pair of poles and a third in the opening four rounds, Huerta has consistently put himself in position to score big points in the opening heat races of each event, either winning or finishing second in those three rounds. To his own admission, he needs to put up those same kind of numbers in the mains to start taking the fight to those in front of him…
Actually tied for the 4th spot is Henry Morse, bouncing back from missing round #3 to score his fifth career podium finish last month with a 2nd place finish. The two-time Super Series race winner is having the best start to a season ever -even with the absence- and is looking like a real podium threat here in 2018. He sits just three points in front of round #1 winner Taylor Hays, whose rollercoaster of a season has seen him deal with the highest of the highs, and lowest of the lowest, including being knocked out of last month's heat one after starting second. Another driver having a solid start to the year, 'what might have been' is a phrase that could be said a lot for Hays, and his point haul thus far doesn't really do him justice.
This weekend will be a big one in terms of whether a driver's start to the season looks more hot or cold, as it will be a best 3 of 5 rounds in the standings that we look at heading into the second half of the season. Drivers with a bit of a cushion via a strong drop race number just a few, and we could see that number dwindle and things tighten up when the checkers fall on tomorrow's event. With the 'Super Speedway', followed by Sportivo, and then the gem of the season -The Classico GP- headlining the next three events, things are certainly going to heat up not just outside, and on track as well…
Top 10 Overall Standings After 2 drops (best drop)
| | | | |
| --- | --- | --- | --- |
| 1) | Paulo Franca | 771 | (355) |
| 2) | Alyssa Yauney | 770 | (351) |
| 3) | Cameron Jocelyn | 751 | (355) |
| 4) | Chris Huerta | 738 | (351) |
| 5) | Henry Morse | 738 | (342) |
| 6) | Taylor Hays | 735 | (307) |
| 7) | Diego Morales [M] | 732 | (342) |
| 8) | TJ Blackledge | 730 | (263) |
| 9) | Jetson Lieser | 719 | (324) |
| 10) | Bill Kreig | 716 | (179) |
Masters Championship: Morales strengthens advantage with 4th overall point haul in April…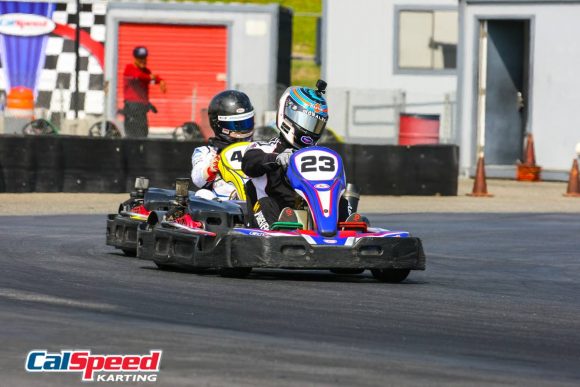 Diego Morales again proved this past month why he is the guy to beat in the Masters category, not only putting up the highest numbers, but also scoring an overall podium in the A-Main. While not the first Masters driver to do that in 2018 -Ariel Rubio did it in round #2- he has been more consistent than any of the other drivers in the class thus far. April just bolstered an already strong start to the season.
The aforementioned Rubio also put up another 300+ point day, his second best run of the season, and enough to move past the absent Alexander Bermudez for 2nd in the standings. Both he and Bermudez have been jostling back and forth in the two hardware positions since the start of the season, each showing strengths but a need for a little more consistency to take the fight to Morales. With Bermudez missing the last round because of his car racing duties, he'll be eager to bounce back and return to the form that saw a pair of 320+ point days in rounds two and three.
In fourth right now is the reigning Masters champ Jose da Silva, a guy that has been trying to dig out of a bad-luck start to the season in January. He has been on a steady improvement ever since however, and now sits just three points astern of the podium as we approach the halfway point in the season. Still, this is not where I think the champ and two-time Super Series winner in 2017 expected to be at in the standings, and I think we could see a return to his 2017 prowess this weekend…
The fight that is starting to develop and that I am keeping an eye on is what is brewing around the fifth spot; perennial podium contender Steve Spring currently holds it, but is just 9 markers in front of Rodney Bryant, who is arguably having his best year to date. Both drivers have put up similar numbers -with the slight edge to Spring- but it will be interesting to see what happens through the summer months…
Top 5 Masters Standings After 2 drops (best drop)
| | | | |
| --- | --- | --- | --- |
| 1) | Diego Morales | 732 | (342) |
| 2) | Ariel Rubio | 674 | (284) |
| 3) | Alexander Bermudez | 661 | (255) |
| 4) | Jose da Silva | 658 | (289) |
| 5) | Steve Spring | 606 | (280) |
Grand Masters Championship: Latimer; Wika reaffirm their strength with solid point days…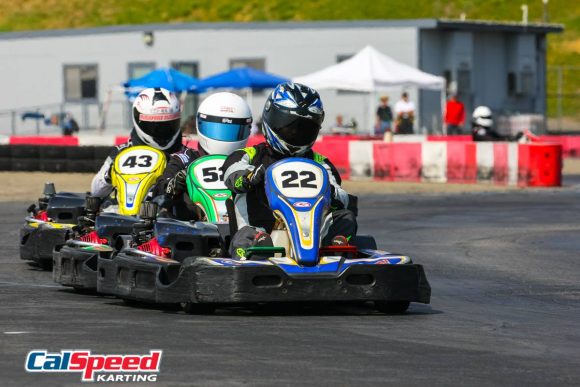 April saw Jeff Latimer and Tony Wika once again assert themselves as the ones to beat in the category, with the duo each putting up their best point hauls of the season so far, and just two points apart at that. They both moved in front of the round #3 standout Tom Zevin, who although didn't have a bad round per se, didn't match his career performance from the month of March. The trio are the de-facto ones to beat in the standings, and are now separated by just 10 points heading to the halfway point of the season. That said, the man in fourth place shouldn't be counted out, and is on a steady rise after missing the opening two events…
Brian Starr is no stranger to fighting for the Grand Masters Championship, and although he had to start the season on the back foot in round #3, he has shown that he is still a force to be reckoned with, and improved his point haul over the past two races. If he can keep that up from this weekend on, then the deficit he has to the front could start to whittle away, and we could have a four-way fight for the 2018 Grand Masters title.
One of the other questions in the category is who is going to slot into the top 5? Vladimir Orlov's absence is all but assured for most -if not all-the rest of the season do to work, which opens the door for the next driver to step through. Of the next few drivers on the list, Homer Eaton and Gilbert Perez look to be the main protagonists, as the others around them have confirmed partial schedules for the rest of the season. It will be interesting to see who steps up, and finds the top five as the season progresses…
Top 5 Grand Masters Standings After 2 drops (best drop)
| | | | |
| --- | --- | --- | --- |
| 1) | Jeff Latimer | 442 | (184) |
| 2) | Tony Wika | 434 | (172) |
| 3) | Tom Zevin | 432 | (151) |
| 4) | Brian Starr | 369 | (0) |
| 5) | Vladimir Orlov | 365 | (0) |
Sportsman Championship: Scott Milne leaps up to 3rd with breakout performance…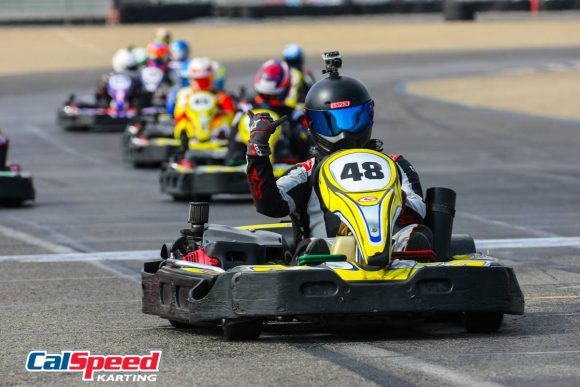 We saw a glimpse of what Scott Milne was capable of via his win in the IronMan Series opener back in January, but although he had been solid in the Super Series thus far, we hadn't seen the same kind of flare. That all changed last month when Milne put up his best performance yet, finishing second and fourth in his two heat races, then capping it off with an 11th place finish in the A-Main. His point haul of 340 set the new high point for Sportsman drivers thus far, and it has shot him up into the top three in the points. He now sits just three markers shy of second and twelve astern from top lead, showing just what a big round can do for your title hopes in this category.
The aforementioned duo in front of him have two different stories; the point leader is Dmitry Korotkov, and he has been there since his 300+ point day in the season opener, setting the bar early in the class. He followed that up with another near-300 point haul, but the past two events have not been as kind. This weekend he'll need to get back to the Dmitry we saw in the first two events to keep his hold on the point lead.
In second is Rodney Bryant, and while he actually had one of the worst starts to the season in January, bounced back in round #2 with the highest point haul, and has been the most consistent since. He has the highest drop of any Sportsman driver, and has made the past three A-Mains in a row, which is the goal of any driver in the Super Series.
The points really tighten up when two drops are allocated, and there is still a long way to go until November, and there are plenty of drivers outside the top three that could have a breakout performance at any moment. Just 48 points separate the top five, and with point swings that cover that gap, it is anyone's guess who will be on top at the end of the first half of the season…
Top 5 Sportsman Standings After 2 drops (best drop)
| | | | |
| --- | --- | --- | --- |
| 1) | Dmitry Korotkov | 606 | (220) |
| 2) | Rodney Bryant | 597 | (278) |
| 3) | Scott Milne | 594 | (251) |
| 4) | Sam Hunt | 582 | (216) |
| 5) | Tony Chen | 558 | (244) |