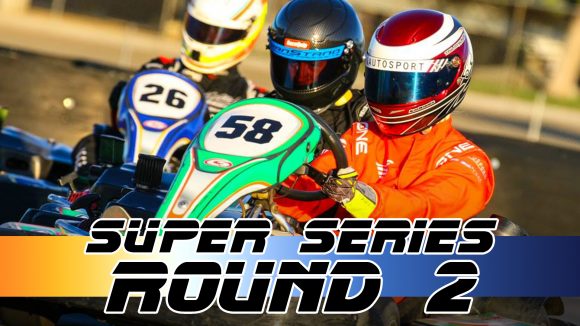 Round #2 for the 2018 Super Series heads to one of the most challenging courses on the calendar this weekend, trading the high speeds and pack racing of the Super Speedway for something a bit more, traditional. The Tecnico circuit will welcome a full field of drivers tomorrow morning, with over 60 season regulars returning for the second installment in the 2018 campaign. With all of the main players across every category in play, this weekend is sure to be an exciting one, especially now that we take on a track with a lot more challenge to it…
Last month it was Taylor Hays coming across the stripe first for his fourth career win, kicking off his bid for the overall championship in strong form by putting himself atop the standings. For those that didn't have the kind of day Hays did, tomorrow's race is a bit of a reset button; like plate racing in NASCAR, Nuovo can be looked at as an asterisk of sorts, and many will be happy to put it behind them. This event will be a chance for drivers to attack a course that perhaps suits them better, and a place where the driver can make a much bigger difference in the result. In todays preview we'll chat with the latest winner and point leader, take a look back at what last year's event A-Main was like, as well as review each of the four categories with one race now in the books…
Smitty's Spotlight: Kicking off the new year right, I sit down with point leader Taylor Hays…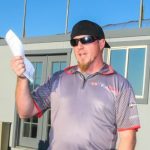 Last month Taylor Hays brought home his 4th career win in the CalSpeed Super Series, starting off his bid for the overall series championship in strong form. Not only that, he brought things home second in the IronMan Series earlier that morning in tricky conditions, a series he looks to once again be crowned champion of. Heading into tomorrows 2nd round of the 2018 campaign, I caught up with the current overall Super Series point leader to talk a little about last year, the track, as well his thoughts regarding the new season and who or what the big players are going to be…
Mike Smith: Taylor, first, congrats on scoring your fourth career win and your second on the Nuovo layout -what a great way to start of the new season!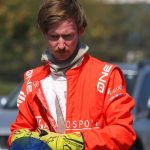 Taylor Hays: Thanks Mike! Feels great to get the season started off on the right foot.
MS: Speaking of Nuovo; all four of your wins have come in the clockwise direction: two on Nuovo in the opener now, plus a Sportivo victory and a Classico GP win. Is there something that suits you about that direction?
TH: Coincidentally, a lot of my early success came on CCW (counter-clockwise) tracks, and I had a string of top 5's for about a year and a half, but it's just never fully come together. In general, the clockwise tracks involve a little less raw pace, and they are relatively simple tracks, so racecraft is king, which seems to suit me well.
MS: This weekend's event is on Tecnico; do you like this track? Heading into the first reverse layout on the schedule, what in your opinion makes this place a challenge and what are the keys to doing well here?
TH: I've never had great success on Tecnico, other than a pair of podiums in my 2015 Ironman championship season. I do enjoy the track though, as it is one of the faster CCW layouts, and the most important sequence of corners, Sweeper through Tecnico requires a near flat approach, but requires great precision to get through there as well. Passing is also at a premium on the track, so starting up front, or taking advantage of other's mistakes is vital.
MS: Last season you finished second overall and certainly had the best season of your career. Looking back on it, what was the highlight of 2017; and what were your goals for 2018 coming in?
TH: Super Series Round 6 last year was definitely the highlight of the year, breaking a 3 1/2 year long drought of A-Main wins. Fortunately, it didn't take that long in 2018. This year, the goal is nothing but championships in both the Super Series and IronMan Series, as there is a decent chance it may be my last go of it for a while, and, at least in the case of Super Series, win the championship that has eluded me for 7 years.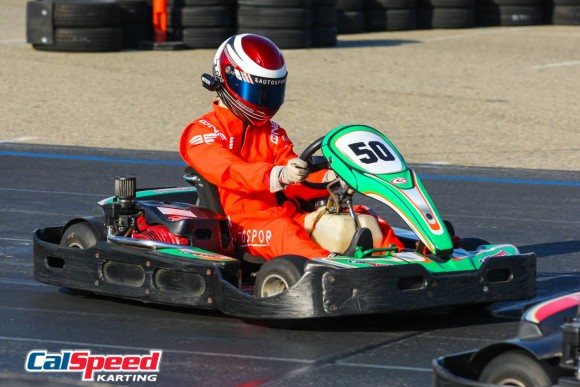 MS: The new invert rule has been expanded to include the top 10; how did that effect the racing in the season opener, and what can we expect from a more technical track with less pack racing this weekend in that regard?
TH: The top 10 invert in Round 1 allowed fringe A-Main drivers that have nearly as much speed as the usual leaders to start up front, which allowed a few skewed results, but the overall ease of passing on Nuovo for the most part brought the top drivers to the front fairly easily. I think on Tecnico you are going to have a much more mixed up A-Main grid, and a much more wild race, as many of the usual suspects may struggle to get through the field.
MS: You run the IronMan Series race right before the Super Series gets going; how -if at all- does this play a part in your results in the Super Series? And how about this past round where the conditions were anything but ideal in the hour long event?
TH: If anything, running the IronMan in the morning just gets me in a rhythm, which prepares me for the rest of the day. For Round 1, the track definitely evolved throughout the Ironman, but by the end, it felt like a normal Nuovo, so it didn't change much for my Super Series approach, other than knowing that it still could potentially be a bit slick offline, which would help determine where I would set up passes.
MS: Now that you have a season opener in the books, and with it a first look at the competition, who -besides yourself- are some of the players that you think will be season-long threats for the not just race wins, but overall championship contenders?
TH: Of the five main contenders I have penciled in for the championship, three of them had fairly rough rounds, but I know it won't be the norm for the rest of the season. Patrick Britain obviously can't be overlooked, as I know how much he wants to defend his championship. Adam Nagao will be very difficult to beat if he is able to bring his IronMan consistency over to Super Series. Charles Eichlin is always tough, and if he puts Round 1 behind him and really puts his head down, could really get on a roll and be a huge threat. Cameron Jocelyn had a good first round, and as was already talked about, has more laps than probably anyone at CalSpeed, and to me, is the most likely to put together a very consistent season. I'm also hearing that Jon Kimbrell may be making the rest of the year after missing Round 1, and Jon is never anyone to be overlooked. I do think we will have at least two first time A-Main winners this year, as Alyssa Yauney threatened for a few last season, then Sean Fite and Chris Huerta locked out the A-Main front row, showing they can definitely get it done, they just need some luck to go their way in the A-Main.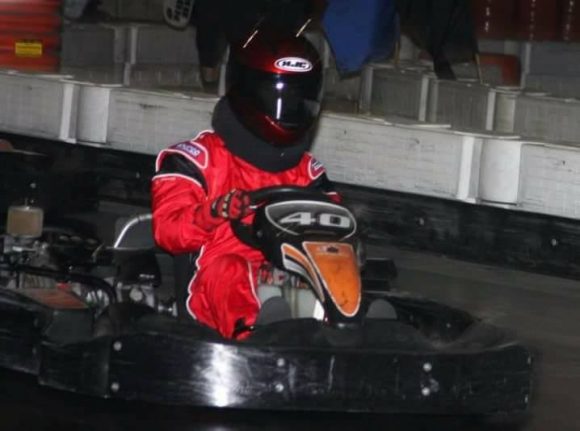 MS: Last question; you have been racing in sport karting now for over a decade; I remember first meeting you back in like 2008-2009 at Dromo, and you had just made the move there from indoor electric karts. From your perspective, how have things changed over the years, and how have you improved as a driver? Would you say that you are driving better than ever right now?
TH: Coming up on 10 years in sport karting, I have definitely seen a big transition in the culture of it all. When I first started, it seemed like it was almost more of a club, and you had to have the performance on the track to really join the club in a sense. While that hasn't completely gone away, at least with CalSpeed, having races for different levels of experience and skill makes the transition easier when moving up to a different series. I think caring about the development of other drivers has definitely made me better, and having drivers like Adam, Chris, and Aaron Scott that have become every bit as quick as me has been very beneficial. It may have taken longer than others, but I really think I'm doing my best driving right now, and really looking forward to seeing if I can keep my early momentum going for the rest of the year.
MS: Thanks for taking the time Taylor. Congrats again on the win, and good luck the rest of the season!
TH: Thanks Mike, looking forward to getting back at it this weekend and trying to back up Round 1!
Tecnico Flashback: 2017 Round #3 – April 1st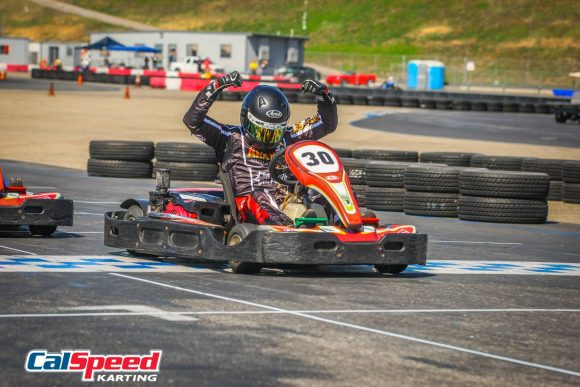 The youngest of all the CalSpeed layouts, 2017 saw the Tecnico circuit used for just the fifth time, with the spring race actually the only time the Super Series visited the tight and twisty circuit. The day's heat races would be dominated by a pair of drivers, and while they would both be at the sharp end for the duration of the A-Main, a third driver would swoop in to steal the spoils…
From last year's online mag:
Mirroring his stout run last month that brought him an A-Main win, point leader Patrick Britain would again find himself on the front row, this time however, on the outside front row. In a one-off appearance, former series runner-up KC Cook entered the third round of the championship, and would sweep both heat races. His second place qualifying effort earlier in the day was the tie breaker with Pat to take the pole, each driver being the only ones to win both of their heats. Overall pole sitter Charles Eichlin would start in third, while heat race winner Chris Huerta kept up his 2017 form with a solid 4th place starting spot.
It would be the point leader making the move to the front right away at the start, moving into the lead with Cook, Huerta, and Eichlin in tow to end lap one. The quartet would stay tidy for the opening handful of laps before any move was made, that move being for third by Eichlin. Very little time was lost however, and the group went immediately back to the dutiful task of clicking off laps while stay in position f anything happened. The same could not be said further back however, as at about the halfway point the jostling for positon started to spread out the once nose-to-tail field. The next move to be made was once again on Huerta, this time at the hands of former series champ Jon Kimbrell, the exchange however costing them about a second to the lead trio. More infighting would ensure from 4th on back, essentially secure the top three into the podium fight. What was not decided however was the order; Having led all 14 laps prior, Britain started the final lap in the lead with Cook and Eichlin trailing. They would stay in the same order until the final complex, where Cook would make the move into Bypass, seemingly overshooting the attempt. While Britain went for the over-under maneuver to carry his speed past Cook on the outside of the final left, Eichlin positioned himself for the upset. Making the exact move that Pat had made in the heat race to steal away a heat race win, Charles carried his speed and ducked underneath both his rivals to go from 3rd to first in the very last corner, leading only the final lap. It was his second career win and first of the season, with last months' winner Britain finishing second, and KC Cook coming home third; the trio separated by just .156 at the line.
Top 5 Drivers on Tecnico:
Logan Calvin- 3 wins, 4 podiums, 4 heat wins, 8 Heat T3's, 2 poles, 2 Fast Laps
Charles Eichlin- 1 win, 2 podiums, 4 heat wins, 6 Heat T3's, 1 pole, 2 Fast Laps
Wes Dent- 1 win, 1 podium, 3 heat wins, 4 Heat T3's, 1 Fast Lap
Diego Morales- 2 podiums, 1 heat win, 6 Heat T3's
Patrick Britain- 1 podium, 3 heat wins, 3 heat top 3's, 3 Fast Laps
Overall Championship: Hays atop the mountain; stacked group of drivers fill the top ten…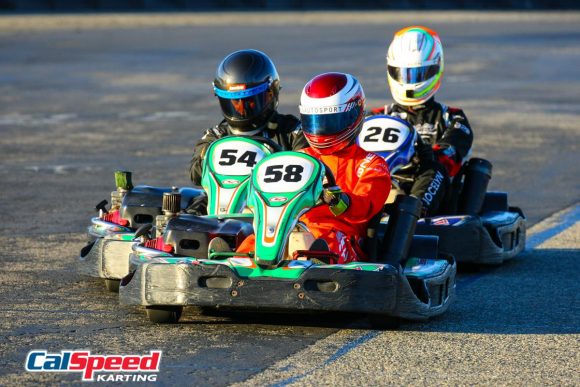 Taylor Hays left Nuovo with the point lead, his pair of top threes in the heat races combined with the A-Main win putting himself 14 points ahead of second place Cameron Jocelyn. Jocelyn actually tied Hays in the heat race point haul, doing it with a win and a fourth in his pair of preliminary runs on the day. What neither of them were able to really capitalize on however were bonus points; although Hays did get the maximum 5 points in the Main, that was all he earned, while Jocelyn only led a single lap in route to his heat race win. Conversely, third place in the standings is there because of his bonus point haul, with Chris Huerta not only scoring the pole position -the third of his career- but also brought in 7 more points via laps led for a total of 12 on the day, the most of any driver.
As we saw last year, making the most out of your heat races can be the kay to winner a championship, as Patrick Britain did in 2017. This is exactly why Sean Fite is inside the top 10 in points after a disappoint A-Main; he scored the win in both heat races, bring home four bonus points along the way as well. While Fite will be certainly looking for redemption this weekend, the reigning champ himself left the opener 12th in the standings, and is another driver looking to hit the rest button with the opening session on Saturday.
I expect wheel see a bit of a shake up in the standings after this weekend too; Matthew Hart sits 8th but is anticipated to miss a few races this year, while one-off drivers like Andrew Wood, Kelvin Xing, Austin Espitee, and Ryan Curtin all took up places inside the A-Main that are now open. But there is one driver that is sure to fill one of those spots; none other than Jon Kimbrell. Kimbrell will be making his first start of the season in tomorrows event, and with things going his way a bit, a full season run may be back in the cards for the 3-time Super Series champ. A full season run means yet another driver in the championship conversation, with this season's list of contenders already pretty long.
A closer look at the entry list reveals that pretty much every one of the drivers inside the top 65 slated to run the whole season are back for round #2, adding to the already tough challenge of making the A-Main. I bring that up because as we saw last month, a slight mistake, not capitalizing on an invert, or not working back up from one can see drivers that are used to being in the big show, out of it. That of course has large title implications. Tecnico will be a bigger challenge for that swap of the top ten, but at least this time the weather looks to be cooperating, and full length races are on the docket…
Top 10 Overall Standings
| | | |
| --- | --- | --- |
| 1) | Taylor Hays | 390 |
| 2) | Cameron Jocelyn | 376 |
| 3) | Chris Huerta | 374 |
| 4) | Bill Kreig | 373 |
| 5) | Alyssa Yauney | 365 |
| 6) | Diego Morales [M] | 358 |
| 7) | Henry Morse | 353 |
| 8) | Matthew Hart | 345 |
| 9) | Adam Nagao | 337 |
| 10) | Sean Fite | 331 |
Masters Championship: Morales leads the way after opening round…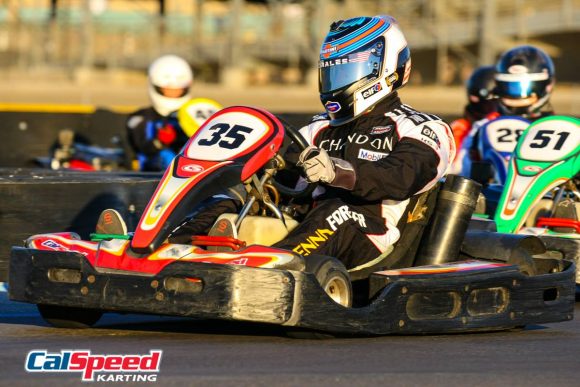 Perhaps the biggest news coming out of the season opener for this class is that long-time Masters front runner and 2016 Masters National Champion Diego Morales is planning on running the full season here in 2018. While Jose da Silva is the reigning champion -and winner of two races last year- Morales may now become the guy to beat in the class. Morales is on the short list of Masters drivers that have been able to find the top step, and has actually done it four times in his on again, off again Super Series career. A full season campaign absolutely marks him as a championship contender.
And speaking of the aforementioned reigning champ, Jose da Silva would probably just like to forget about the opener. Not for lack of pace however; podium finisher in the IronMan he carried that pace into the Super Series, finishing 5th in the first heat while looking for another strong second heat before a mistake cost him dearly. His eventual 25th place finish in the second heat would relegate him to the B-Main, and although he put on a clinic going from 14th to 6th with fastest lap, the point haul was one to forget. This weekend he'll be one of the drivers looking to put the asterix behind him, and return to the sharp end; especially since Morales had such a good opener.
The battle between Alexander Bermudez and Steve Spring continued into the new year, with last year's #2 and #3 respectively in the category once again sitting inside the top 5 to kick things off. Of the two, Soring had the stronger day -sitting second in the standings- while Bermudez fought some bad luck much of the day that finished with a mechanical in the A-Main. Both drivers are regulars at the sharp end, and will be challenging for heat wins and more as the year goes on. This weekend will be a big one for both, as 300+ days are where they are used to being, and will need to get back to to take the fight to Morales and da Silva.
But the perennial Masters front runners are not the only ones to watch for in this class, as was evident by the presence of Ariel Rubio in third. Rubio has been a bit hot/cold in his Super Series career, but we saw some glimpses of just what could happen when things came together last year, and he could be ready for a break out year here in 2018. He was fighting for top fives last month, and if he backs that up tomorrow, then he'll add some weight to that assessment…
Top 5 Masters Standings
| | | |
| --- | --- | --- |
| 1) | Diego Morales | 358 |
| 2) | Steve Spring | 280 |
| 3) | Ariel Rubio | 274 |
| 4) | Alexander Bermudez | 255 |
| 5) | Sean Bradley | 229 |
Grand Masters Championship: Perennial podium contender starts the new season on top…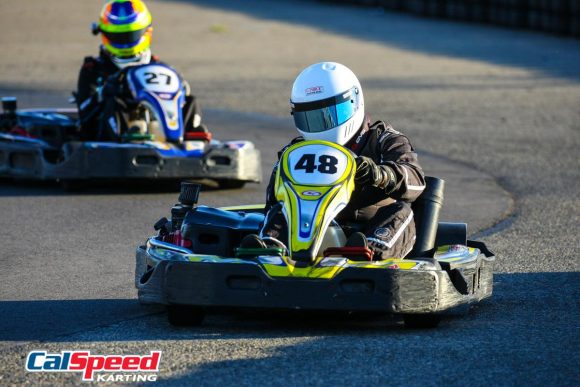 The opening round of the Super Series put a spotlight on a particular Grand Masters driver -and with it- highlight a new phenomenon that will certainly play a big role in this category especially. The top ten invert. While Taylor Hays eluded to it a bit in his interview, the importance of getting inside the top ten in the first heat for these Grand Masters guys became clear last month when Jeff Latimer finished 8th. This put him third on the starting grid for the second heat, and in a great opportunity to score some solid points; even bonus points if he could get up there and lead some laps. More than any other category, the Grand Masters class will must have the goal of getting inside that top ten for the first heat race; more regular A-Main appearances could be the result.
Now, none of the usual suspects in this class had stellar days by their own personal records, each having seen 200+ days and even closing in on 300 for a few last season. For these guys, Tecnico is certainly a reset button, but for current third place driver Gilbert Perez, we have to take a moment and give some props. Newcomer to the series last year, Gilbert missed the opening three rounds, but gained valuable knowledge for this season by visiting nearly every track. Last month was a personal best for Perez, and he'll need that momentum coming into the only track he didn't get to see in 2017. It is great to see a new face at the sharp end in this class, and hopefully he'll be able to learn the course quick and stay right with the status quo this weekend.
Top 5 Grand Masters Standings
| | | |
| --- | --- | --- |
| 1) | Jeff Latimer | 218 |
| 2) | Tony Wika | 212 |
| 3) | Gilbert Perez | 155 |
| 4) | Tom Zevin | 151 |
| 5) | Joe Sabella | 140 |
Sportsman Championship: Korotkov leads host of new faces in new Sportsman category…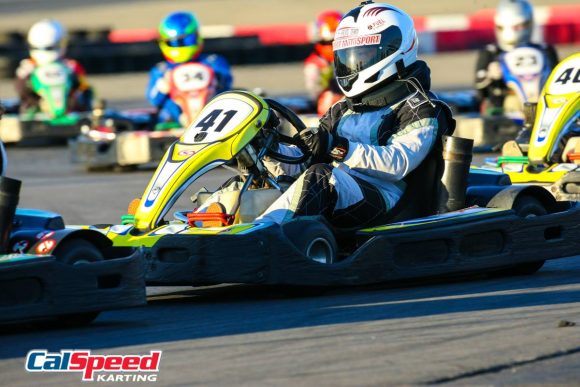 In the new Sportsman category, making an A-Main means you not only had a really good day, but that you may have been hitting above your weight class so to speak. With an experience cap and driver value ceiling that marks these eligible drives as "B+", putting in a 300+ point is definitely something to write home about. That is exactly what Dmitry Korotkov did in round #1, bringing home 312 points via a 7th and a 5th in the heat races, then capping it off with an 11th in the A-Main. Having moved over from the Sprint Series where he found the podium once and was a regular front runner, Korotkov really came out of the gate hot, and it will be interesting to see if he will be able to back it up this weekend.
East coast driver Austin Espitee may sit second in the standings but won't be attending the whole season, so the next couple of names on the list fill out the provisional top three; Mark Sternberg and Scott Milne. These two drivers each made the A-Main for the first time ever last month, and the latter actually scored his first career win in the IronMan Series early that morning. Sternberg ran the entire Super Series season last year, while Mine is a transplant over from the Ironman and Sprint Series; each showing quite well in their first start of the season. Like Dmitry, it will be interesting to see if last month was more because of it being Nuovo, or about these guys being on point.
And last but not least on my spotlight here in the Sportsman category is the guy sitting in 5th currently, Sean Bradley. While the point total is not the best of his Super Series career, I really did look very good last round, especially in the B-Main as he reeled in Ryan Curtin for the B-Main lead. He may have come up just short and had to settle for second -missing the transfer to the A-Main by just .386 at the line- but the day itself really did look like one of his strongest performances. As is the case with Nuovo, it is more about how you follow it up, than putting it on a pedestal; he along with the rest of the top five will be the ones with target on their back for the rest of the Sportsman class looking for redemption here in round #2…
Top 5 Sportsman Standings
| | | |
| --- | --- | --- |
| 1) | Dmitry Korotkov | 312 |
| 2) | Austin Espitee | 265 |
| 3) | Mark Sternberg | 259 |
| 4) | Scott Milne | 251 |
| 5) | Sean Bradley | 229 |