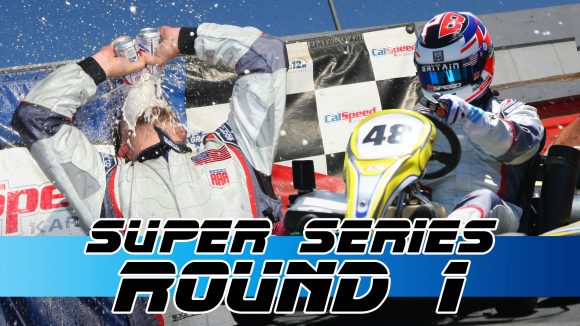 The sport karting race season hits full swing tomorrow, as the CalSpeed Super Series begins its 2018 campaign with the first of its ten round championship. Nuovo will be the host track layout for the opening salvo of action, and with both returning and new talent on the entry list, this is sure to be an exciting season. It will be the 9th edition in the championship's ongoing history, building upon those record books with each of the reigning champs on hand to defend their titles. There is a lot to cover ahead of the first Super Series event of the year, so lets jump right into the Championship Preview for this, the 2018 CalSpeed Super Series!
Smitty's Spotlight: Season Opener brings new talent; some big names ready to do battle…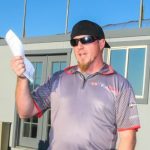 When I say 'new talent' I mean drivers generally not your typical entries into the Super Series, but they are certainly not new to Sport Karting. Leading the list of drivers I want to highlight, is none other than the reigning and back-to-back IronMan Series champion, Adam Nagao.
---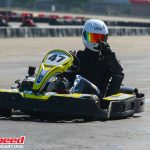 Nagao has been the absolute one to beat over in the the endurance arm of the CalSpeed offerings, but he even ran a couple of Super Series events last year and was right at the front, and in contention for the overall win the entire time. Making his first full season attempt in the series in a couple years, Nagao is a former Super Series winner, and absolutely will be a title contender out of the gate.
---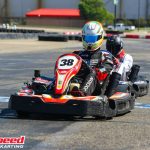 Next on my list is Cameron Jocelyn; a driver who is fresh off a Machismo Super Sport win, and one that has an immense amount of seat time in these karts as a former tester at the track. His origins in karts at CalSpeed date back to when he was a kid however, arguably having more laps at the Fontana, CA facility then any other driver if you tally up all of his years in karting. He too should be a threat to the front -a podium for sure- if not the big cup itself.
---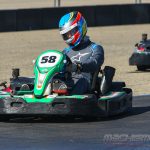 And speaking of drivers with competition karting experience, Matthew Hart returns to the Super Series after a bit of time off, but he did shake the rust off at the season finale last year. The summer champion of the Sprint Series in its inaugural season, Hart has no shortage of speed, and knows how to do battle in these sport karts. Look for him at the sharp end from the drop of the green flag as well.
---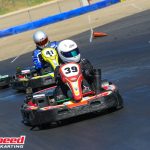 One of the best rookie talents we have seen over the past eight season's, TJ Blackledge enters his sophomore season in the Super Series looking to build off a year that saw him not only score the rookie of the year title, but the Sprint Series championship as well. His 12th overall in the Super Series is a great foundation to build from, and we should see him challenge for a top ten overall, if not a top five podium in the end.
---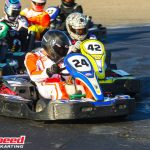 Tony Severson enters the 2018 season as a driver to watch, making his first committed run at karting since the 2012 season. A front runner in the few Super Series races he ran last year, it will be interesting to see what he will accomplish being able to run full year of racing. A former Machismo Sport Class winner and Sport Kart Grands top 10 contender, the question is not IF he will make an impact on the status quo, but how big of one.
---
There are many other drivers that I am excited to see race and improve this season aside from the handful I have highlighted; including last year's Sportsman sub-champion Caden Thure, 2017 newcomers Luke Dziemidok and Paulo Franca, and Pro Series race winner last year Jetson Lieser just to name a few. But I am also excited to see some top level talent coming in for one-off races to shake things up, and we have a few of them here for the season opener. East Coast fly-in and phenomenal sport karting talent Andrew Wood will be on hand, someone who is always a threat for the win when he is here. Fellow fly in driver from the other coast and a Pro Series race winner from last year Ryan Curtin will also be here for round #1; another driver that is a regular presence at the sharp end when on the entry list. The 2016 Super Series masters champion and another Pro Series race winner Mark Connell will also be here, having also scored a podium finish in the summer race on this track.
The depth of the field for the first event rivals what we have seen before in season opener's, and I am excited to drop the green for racing on the 'Super Speedway' of layouts. Let's get this thing started!
Nuovo Flashback: Season Opener – 2017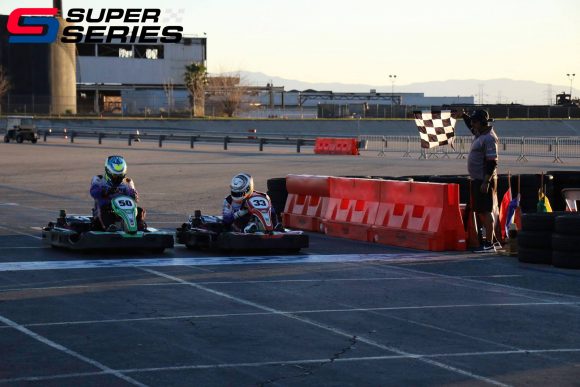 The 2017 season opener hosted a sold out field of 90 drivers, welcoming one of the strongest fields ever seen in the CalSpeed Super Series. While many looked to it solely as a one off run with friends, it would also be our first glimpse of what to expect in terms of the championship chase. In the end it was the reigning champion and his #1 challenger from the season before that led the way, as the brothers Calvin put on a show…
From last year's online mag:
The 2017 CalSpeed Super Series season opener looked like a flashback to one year earlier, as the sold out show would once again be topped by the name 'Calvin'. Miles Calvin that struck first with pole position in the green-white-checkered qualifying, a feat his brother also accomplished the year before as the reigning champion. And while we would see both Calvin's, Diego Morales and Patrick Britain all bring home wins the heat races, it would be last year's #4 overall finisher Charles Eichlin scoring A-Main pole position after being the only driver to sweep his heat races.
Eichlin would lead the field out of the Long Beach corner and onto the front straight for the first rolling A-Main start of the year, with Logan Calvin to his outside. That outside line proved to be slightly better, and after some of the cleanest opening corners in a rolling start we have seen, it was indeed Logan to the front with assistance from brother Miles. That assistance continued for the next couple of laps, but then by lap four it was the champ's turn at the front, taking over leading duties from Logan. They lost virtually nothing in the exchange, unlike the fight behind them for the third spot, which saw Patrick Britain take over from Charles Eichlin, with Diego Morales also slotting in front of the dual heat race winner. This exchange saw them nearly a second back from the leading duo however, and with Morales' move on Britain for third the very next lap, the gap grew to almost a second and a half. At this point the damage was done; the trailing pack would never again be able to catch the front, and it became two races in one. They were patient races at that; the leaders managed the gap, while the trailing pack pushed to try and catch them, as most of the fighting happened outside the top five.
All the action would come on the final lap, as Charles Eichlin showed why he was a podium contender by moving from 5th to steal the final podium spot, With Patrick Britain and Jon Kimbrell all making it around the masters veteran Morales in the drag race to the line. Out front it was a continuation of the Brother's War from last year, with Miles beating Logan in the drag race at the stripe by just .017 seconds.
Top 5 Drivers on Nuovo:
Sergio Bravo- 3 wins, 8 podiums, 11 heat wins, 23 Heat T3's, 1 pole, 8 Fast Laps
Miles Calvin- 3 wins, 7 podiums, 14 heat wins, 24 Heat T3's, 2 poles, 6 Fast Laps
Patrick Britain- 3 wins, 5 podiums, 10 heat wins, 22 Heat T3's, 4 poles, 5 Fast Laps
Logan Calvin- 2 wins, 7 podiums, 10 heat wins, 29 Heat T3's, 1 pole, 6 Fast Laps
Darren Mercer- 2 wins, 3 podiums, 9 heat wins, 14 heat top 3's, 6 Fast Laps
Overall Championship: Patrick Britain to face deep field of talent during championship reign…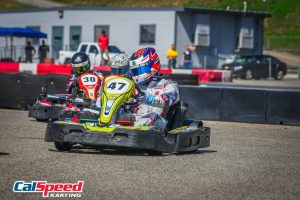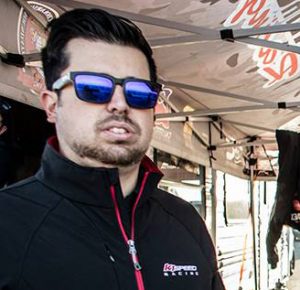 Aside from some of the new threats to the championship defense for reigning champ Patrick Britain, he will still have 17 of the top 20 in the standings from last year in regular attendance. But Britain is certainly the guy to beat; he set the bar really high last year -especially in terms of heat race success- and clinched the title a round early. The closest challengers last year will once again be the immediate competition against a back-to-back run for Britain, with #2 from last year Taylor Hays leading the charge. Hays' win a three podiums last year were strong, but it was his consistency in the A-Main's that was most impressive; finishing outside the top five just one time. Charles Eichlin will also be a certain title contender, his two wins and five podiums only countered by a few mistakes during the season to keep him out of contention. Chuck has proven to be one of the fastest guys out here at CalSpeed, and if the polish to his driving happens this year, watch out.
The only driver from last year's podium not able to make a full run at the championship this year is Jon Kimbrell, his work schedule taking over Saturdays, keeping him out of the seat on most occasions. When he does make his way to the track this year however, expect Kimby to be challenging for the win every time. With Jon absent, that puts Sean Fite and Alyssa Yauney as the next two on the contender list, the duo finishing 5th and 6th respectively last year. Each improved immensely over the course of last season, and should both be counted as championship contenders here in 2018.
There is a long list of drivers that I haven't highlighted that will also be challengers to the podium in 2018, including the rest of last year's top ten overall; Bill Kreig (7th), Jose da Silva (8th), Chris Huerta (9th), and Alexander Bermudez (10th). As I have said before, the depth of talent for this season is some of the highest we have seen in a while, and it will be interesting to see just who rises to the top. That said, I did get a chance to chat with the reigning champ before this weekend's event, and we talked about some of that aforementioned talent:
Mike Smith: Patrick, once again congrats on earning the 2018 Super Series championship, and welcome to your title defense. How does it feel coming in as the champ?
Patrick Britain: It's a great feeling, a very freeing feeling, to have the defending champ title heading into the new season. The problem is, I almost feel lost now! I don't really know what to focus on this year.
MS: The upcoming season has a lot of big names in it -both new and old- which makes for a long list of challengers. Who besides yourself are the drivers that you think are going to be the biggest contenders for the 2018 Super Series championship?
PB: This season looks like it may be the toughest in recent memory, even if we don't have any defending champions except for myself. Most of the contenders from last year are coming back, and there are several names that we know are fast, but haven't taken a full swing at a championship in Super Series before. The driver to beat, in my mind, is Taylor Hays. Charles Eichlin has the speed to beat him, but needs to find the consistency, especially in heat races, to get over that bar and really take it to him. The wildcard is Cameron Jocelyn. We'll just have to wait and see how he does.
MS: Aside from the regular championship contenders, we often see big names that come in as one-off entries, like this weekend. How do these drivers effect the championship, and do you race them differently than some that you know will be around all season?
PB: The one-off entries don't really impact me one way or the other. I suppose it gives me more potential to gap my opponents if I can beat those one-offs and my rivals can't, but I don't really worry about it.
MS: You scored your 7th career win in round #2 of the championship last year on the Sportivo layout. Is there a particular track that you are looking forward to to get #8, or perhaps one that you enjoy racing on more than the others?
PB: I always look forward to Nuovo and in recent history I have always left Nuovo irritated because it can be such a crap shoot. Sportivo is my favorite track, so it can't come back soon enough. However, Classico is the one circled. That's the one I want. If you win Classico it makes your whole year, so I want that in 2018.
MS: Thanks for your time Patrick, and good luck in 2018!
PB: Thanks for giving me a little bit of space in your preview, and I am looking forward to Saturday!
2017 Podium:
Patrick Britain
Taylor Hays
Charles Eichlin
Jon Kimbrell
Sean Fite
Masters Championship: Jose da Silva defends first championship against usual suspects…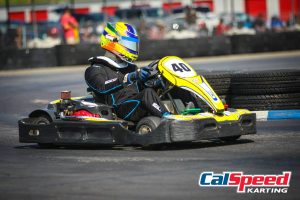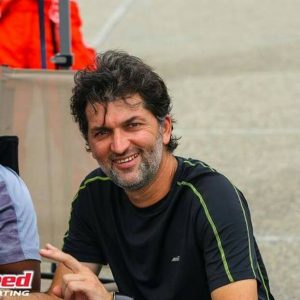 The top three in the Masters Championship will once again be in attendance this season, and again will be the primary players in the championship; all led by the 2017 champ Jose da Silva.
Josey had a breakout year in 2017, not just earning the Masters Championship, but also scoring back-to-back A-Main victories in rounds eight and nine. While a bit of a hot/cold season for him, when he was hot it was top level results, and it was enough to be clear of the competition by a safe margin in the end. This year will see him challenged by 3rd year driver Alexander Bermudez a lot more, and much sooner. Bermudez grew from front runner in the heat races, to following that up with regular top ten finishes in the A-Main, challenging for top 5's along the way as well. Consistency saw #3 in the category Steve Spring keep the pressure on all season as well, another driver who looks to tunr strong heat race results into even stronger A-Main finishes. With a blank slate starting out the season, these three will be the ones leading the charge, and it will be interesting to see who comes out on top on Nuovo.
There could be a fly in the ointment however; it sounds like Diego Morales may be able to make a full run at the championship for the first time this season, and if that happens will certainly become the #1 challenger to Jose and company. Morales has been able to find the top step on four different occasions in the Super Series, and is considered one of the best Masters drivers in the country. If he is indeed able to run the whole season, the threat is real. Either way, he'll be one to watch all year, and it could very well raise the game of all of his competitors.
It will also be interesting to see if any other names enter the hardware conversation here in 2018; #4 last year Nathan Hood is stepping away to concentrate on his son's racing, leaving a hole in the top five. Chris Carter had a break out season last year to narrowly miss the top five, while Jeremy Aldridge's constant improvement saw him 7th in the category, even after missing a pair of events. And speaking of improvement, Sheng Wu's steady march to the front saw him fight for top fives on a few occasions, so this class could see some fresh names making noise. Especially if we take into account a lot of drivers on the steady improvement train from a little further down the order; names like Rodney Bryant, Frank Hsu, John Rice and Michael Chen just to name a few…
But going back to the guy who made the most noise in the category last year, I caught up with the first time Masters champ before the season opener to get his take on the new season; here's my interview with Jose da Silva:
Mike Smith: Welcome back champ! How does it feel to enter the 2018 season as the guy to beat in the Masters category?
Jose da Silva: Hi Mike, thank you. I feel comfortable; I don't feel that pressure anymore to be a champion. For two consecutive years I finished in 3rd place, and in 2017 I put too much pressure on my self, for not having the big master champion Sergio Bravo and the 2016 Champion Mark Connell racing for the 2017 Championship; automatically I felt responsible to get the championship. This messed me up a little, causing my first two races of the season to be a disaster. But with some friends help and dedication, things changed, Now I am going to enjoy, have fun and run after other victories!
MS: Not only did you earn the Masters Championship last year, you also scored a pair of Super Series wins, and finished 8th in the overall championship. Obviously going for back-to-back Masters titles is the goal, but do you think an overall podium run could also be in the cards?
JS: Yes, my objective is to defend my tittle, and I'll be fighting for my space at the overall podium, but this year is not going to be easy. New rules, new talents, well known talents coming back and the talents from last year. And the overall champion Patrick Britain, to make 2018 a very competitive year.
MS: Though pressure was applied last year, you became the de-facto guy to beat in route to your first Masters title. Who do see apply the pressure this year, and where do you think your biggest challenge will come from?
JS: I think this year Alexander Bermudez is under pressure, because of the strong year he had in 2017; also Steve Spring had a strong beginning, but had some problems at the end of the season. They all have a lot of potential to be a Master Champ and Diego Morales if he competes the whole season. My big challenge is going to be myself; to keep focused and do not make mistakes, it's going to be important.
MS: You also compete in the Ironman championship, which this year happens the morning of the Super Series. How do you see this effecting your race day in the Super Series?
JS: I don't think I will have problems; I think it will be helpful to compete in the IronMan.
They are almost the same category, with same kart and same layout of Super Series.
I think IronMan is a good preparation for the Super Series.
MS: Thanks for your time Jose, and good luck in 2018!
JS: Thank you Mike for your support in 2017.
2017 Podium:
Jose da Silva
Alexander Bermudez
Steve Spring
Grand Masters Championship: Tony Wika leads field of familiar challengers in title defense…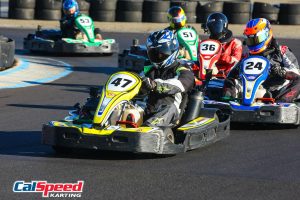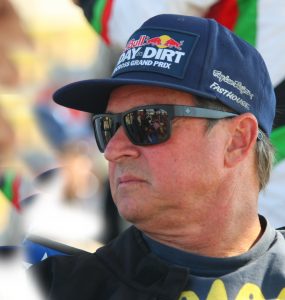 The Grand Masters category will see all of podium contenders return for the 2018 season, those six drivers becoming familiar faces in the 55+ age group class. Leading them all into the season is Tony Wika, the new champion bringing home the title after missing the season opener last year. Because of that he flew under the radar a bit until just after mid season when he really started to turn things up, finding the A-Main on two occasions. He enters the season as the driver to beat in this class, having secured the championship over 100 points clear of second place Tom Zevin. Zevin enters the new championship season as a guy right there with Wika in terms of development, also finding the A-Main for the first time in 2017, nipping Joe Sabella for the 2nd step in the standings by just 14 points. Sabella joined Zevin as the primary drivers applying the pressure on Wika towards season's end, with Sabella actually being the lead challenger for much of the year. All three of these guys are joined by former podium finishers Jeff Latimer and Brian Starr -finishing 4th and 5th respectively- a pair of drivers that have been in the title hunt in season prior. Add to this group the ever-improving Steve Frame; a driver who has started to compete for regular top ten's in the heat races, and I think we have a recipe for something very interesting…
I think we will be seeing a lot more of these Grand Masters drivers starting on the front row for the second heat race. With the new invert rule expanded from the top five to the top ten, finishing 10th in the first heat race will now mean pole position in heat two, which could bring a lot more A-Main opportunities to these guys. For many the speed is there, but there is still improvement in the craft to be had; put them out front however, and we could see some strong runs out of these guys -perhaps some heat wins as well.
But the aforementioned six drivers aren't the only ones I want to highlight; enter Vladimir Orlov, and new driver to the series, George Puckhaber. In Vladimir we have a driver who has shown speed like the competitors I have previously mentioned, but also someone that has actually had to dial back the aggression from his earliest seasons. A much calmer and more considerate driver than when he started, Orlov could be a legitimate podium contender, IF he is able to run the whole season. His work sees him travel often, and a may or may not be in the cards. For George Puckhaber the Super Series is brand new, the Sprint Series transplant doing double duty this year in hopes of improving even faster. Running in both championships will certainly bolster his abilities as the year progresses, and it will be interesting to see if that translates into being able to fight with the status quo for a spot inside the top five.
But again, they will all be chasing the reigning champ: Tony Wika. The Grand Masters category will always be a nod to the legacy of the late Dennis Kimbrell, and Wika has already proven to be a deserving champ. I had a quick chat with Wika about just what it means to be the Grand Masters champ, and his outlook on the new season…
Mike Smith: Tony, welcome back to the Super Series, and congrats once again on the 2018 Grand Masters Championship. How does that feel by the way? "Grand Masters Champion, Tony Wika".
Tony Wika: Thanks Mike. Obviously winning the Grand Masters Championship last year was bittersweet because of the heartbreaking loss of Dennis Kimbrell. He also had such a lead early in the 2017 season that we all knew in this class we were racing for second. Dennis was one of the greatest ambassadors we had for CalSpeed. In addition to being one of the fastest drivers, he welcomed new racers. When I showed up as a "first race" rookie in jeans and sneakers, I still found a friend because he thoroughly enjoyed talking about racing in general. We discussed sprint cars, MX and even F1.  He was a true racer and certainly one of the reasons I came back after that first race.
MS: You come into this year not just competing for the GM championship, but defending it. How does the start of this season compare to last, and how are you approaching the new season as champ?
TW: This year will be very different for me. Last year a championship was not even on my radar. My goal was just to make one A-Main. The competition in the Super Series is so high, that just making it to the "show" was a great accomplishment. Now in 2018, I am sure there is a target on my back. This class has: Tom Zevin, Joe Sabella, Jeff Latimer and Brian Starr  – and they are only getting faster. All of them have A-Main capability and Tom achieved that in one of the last 2017 races – finishing 22nd at Grande CCW. My prediction for 2018 is that all of the Grand Masters will have finished in an A main. It should be exiting. But more importantly, racing at CalSpeed is fun, period. 
MS: Not only are you the defending Grand Masters champ, but you enter the new year as the highest ranking eligible driver for the new Sportsman championship. Is that the goal this year; win both championships?
TW: I did not know that I am the highest ranking driver for the Sportsman. Now, I guess I have two targets on my back. My goal is to make double the A mains as last year – which would be four. If I can do that, I think it will be a good year. The above mentioned Grand Masters all have some pretty serious speed. Brian Starr, the last ranking one (of the four mentioned) in 2017, could easily win the championship in 2018! The number one goal this year is compete at a high level and enjoy the racing. Thanks to all of you at CalSpeed – including Mike, Derek, Sarah and Alyssa. All of you make the racing experience enjoyable.
MS: Last question; what are going to be some of the keys to making it two in a row for the GM championship, and who do you see as your primary challengers?
TW: The keys to "two in a row" is to make quick, steady progress as a complete driver throughout the year. I am still hunting for tenths on each layout, so I can still improve my "quali line" laps with seat time. Now, I am also looking for passing opportunities much further down the track. Sometimes even two laps ahead. This is what sport karting has opened my eyes to. And in the Super Series, you might have to deal with a kart that does not suit your driving style. You have to adapt from the "drop of the flag" or suffer the results. My primary challengers are the racers mentioned before: Tom Zevin has made an A main and now that he has the taste of it will accept nothing less. Joe Sabella has a Machismo win under his belt and is getting faster with each round – he is due for an A-Main soon! Jeff Latimer usually finishes very high in B-Mains and I would not be surprised to see him in multiple A-Mains this year. Brian Starr at some races, is the fastest of all of us and now has a huge chip on his shoulder since he did not "podium" in the championship. I look for him to start very strong.  It is shaping up to be a closely contested Grand Masters Championship in 2018!
MS: Thanks for your time Tony, and good luck in 2018!
2017 Podium:
Tony Wika
Tom Zevin
Joe Sabella
Sportsman Championship: Debut of a new category welcomes long list of contenders…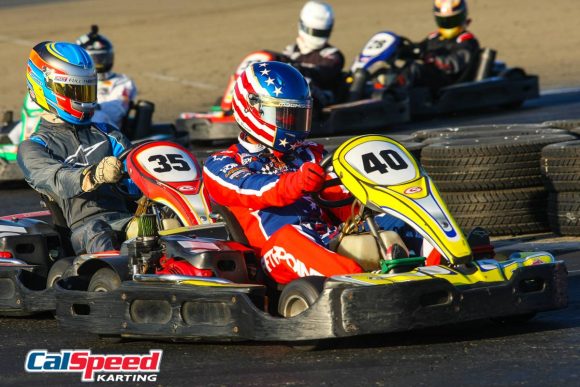 Unlike the other three championships, the new Sportsman category does not have a reigning champ per-se, even with the four round sub-championship kicking things off late last season with Caden Thure bringing home the cup. This is because to be eligible for the Sportsman category, you must have a driver value of 275 or lower from the previous season, and follows similar guidelines to that of the Sprint Series. Even a few new drivers that don't necessarily have the CalSpeed Driver Value to prevent their eligibility, there performance either in the few races they have done, or outside racing experience can still preclude them from being eligible. For the 2018 season, the top 23 in the standings from last year fall above the maximum value range, while several other part-time drivers also were not selected.
This puts none other than Grand Masters champ Tony Wika in the number one spot for highest ranked (in terms of the 2017 standings) returning driver for the first full season of the Sportsman championship. Wika was indeed able to find the A-Main on a couple of occasions, and carries a value into the new season of 269; the cap being 275. The focus for Wika will certainly be the Grand Masters championship, but he certainly has what it takes to bring home two titles in 2018. Next on the list is Sean Bradley, but I am not sure yet if this is more of an off-season warm up, or if he plans on running the full year. For Bradley the 206 package with the CSK racing team at Tri-Karts has been the focus, but he was still 25th in the standings right behind Wika here in the Super Series. If he does run the full year, he has a definite shot at the championship. Then we have long time Super Series competitor and former Heavy Class champion Rodney Bryant; Bryat arguably looked his best ever over the course of last season, and his 26th overall in the standings is proof of that. While he missed a couple of events in 2017, he capped off the season with two very strong rounds and carries some good momentum into the new season.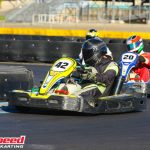 Those are the three drivers highest in the points of eligible returning drivers, and are certainly going to be some tough drivers to beat, but I also want to throw a spotlight on a few others. First up, last year rookie stand out Daniel Eaton. Eaton hasn't even put in a full season yet, but the soon-to-be 15 year old has already showed that he has some raw skill, and is continually improving. A front runner in the Sprint Series late last year, there is obvious speed there, and as he matures, the added focus will make him a strong title contender.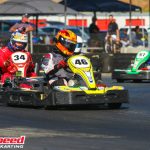 Randy McKee may be a tick over 15 (he's a Masters driver), but he has proven to be an up and coming talent here in in sport karts. A podium contender in the Sprint Series last year, he also impressed last year here in the Super Series during the sportsman sub-championship. With him running both series, I expect him to be a definite championship contender in this category, especially if he gets more consistent in qualifying.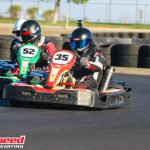 The last driver I want to highlight is someone that spent most of there time in the IronMan Series, but then ran the latter half of the Sprint Series last year. Scott Milne impressed a lot of people by regularly running up front, even scoring a pair of heat wins and two podiums in that series. While he is making his debut in the Super Series this weekend, the IronMan regular should come in pretty strong, especially with an hour of practice right before hand.
Those are just a few of the long list of drivers that are not only eligible, but absolutely have a shot at the Sportsman championship here in 2018, and I am excited to see just who rises to the top. In this, and all the different categories of the Super Series, we have a lot of talent ready to compete in the first event of the year, and it really is anyone's guess who will come out on top. Nuovo will kick things off tomorrow, but get ready for an exciting year that visits seven different layouts, and hosts everything from pack racing to twisty and technical challenges. Welcome to 2018; Welcome to the Super Series!