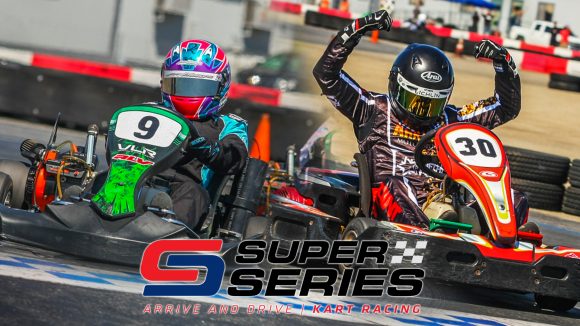 Brand new track provides Super Series with curveball in the month of May…
After four weeks between rounds one and two and then two and three, we have our first five-week gap heading into round #4 this weekend. While this isn't a huge thing in and of itself -we'll have several more five week gaps this season- there are a couple of things that will add to the challenge here in the May round of the CalSpeed Super Series. First is the fact that we'll have a brand new layout with either new corners or tweaks to existing ones, with no clinic time on the track in advance. Not only that, the track is heading in the opposite direction as the most recent Clinic, meaning that practice time will be even more important.
It's a clean slate this weekend with plenty of speculation and anticipation, so let's look a little closer at just what we could expect for this unique round in the championship…
CalSpeed Driver Focus: Charles Eichlin…
Last month 'Chuck' became just the 13th driver to win more than once in the Super Series, scoring his second career win and first on the Grande CCW layout. I caught up with the driver currently in the title hunt ahead of this weekend, and talked with him about not only the new layout, but some of his plans further down the road. This month's Driver Focus, Charles Eichlin…
Mike Smith: First up, congrats on picking up your second career Super Series win last month in dramatic style. In fact, similarly to your first win at the Classico GP last year…
Charles Eichlin: Thanks Mike, people always say the second one comes easier and they were right. It was all about being in the right place at the right time and I have managed to do that twice now.
MS: You have had a great start to the year, also picking up a podium in the opening round, and are currently sitting second in the standings. How have the first three rounds gone from your perspective, and what would you say has helped you pick up where you left off last year?
CE: Picking up the podium in round one was pretty key for me as far as running the entire season. Finishing third behind both Calvins which were confirmed to not be running the whole season really gave me the incentive to do the whole season. These past three rounds have been really strong showings for me and I hope to keep it up for the next seven rounds. Staying at the sharp end and grabbing some heat wins makes those rolling start A-Mains much easier to deal with in the opening laps. I'm really happy with my performance these past three rounds, but I know I can do just a little bit better.
MS: Your 4th overall in the Super Series Championship in 2016 was your best year to date; did you go into last year thinking you had a shot at the title? What would you say has changed in you since this time last year?
CE: To be perfectly honest, I didn't think I would have had a shot at a top five at the start of last year, but things unfolded that way and I was able to stay at the front and grab my first win. For this year, my mentality has changed and I know I can grab that overall win. Having the confidence to go out on the track knowing I can win has made the difference for me. Starting off strong so far.
MS: When I did the Driver Focus with you in 2016 it was round #8; the preview for the Classico Grand Prix. You went on to win that race. Going into Saturday's event on a layout that will be brand new in parts, what is your outlook on the weekend?
CE: With the announcement of a one off track layout, I was pretty excited about it. Running new track layouts is something that I really enjoy. Not knowing the ins and out of the track makes it a challenge to me and I find that I drive my best to meet that challenge. It also emphasizes the ability to adapt to your kart even more, which is something that I feel I have made a lot of progress with. So I'm pretty excited for Saturday's layout.
MS: Patrick Britain and yourself have been the most consistent of the 2017 field thus far, and have a small gap on the rest because of it. What is it going to take to bump up another spot in the standings, and do you think this weekend's curveball is one you can hit?
CE: Patrick has been pretty solid so far. He hasn't really made any mistakes. If there was one thing that I need to work on, it's getting those bonus points. Leading laps is proving to be where Patrick is getting the advantage on me. I may have won last round but he still got about 20 more points than me due to lead lap bonus points. If I'm gonna get that top spot, I need to work on getting as many bonus points as I can. This weekends curveball with the unique layout may help me in that regard.
MS: You are one of a few drivers looking to head over to Spain for the Kart World Championship (including Britain) this summer; what is your goal in your first KWC, and how do you think the Super Series is going to help you prepare?
CE: First off, I'm super pumped for KWC as I have heard it's quite the experience. I'm excited to have so many CalSpeed drivers including Wes Dent and Andrew Wood attending as well. My goal for this year's KWC is to drive my best and rank as high as I can. From what I've heard, the competition is pretty steep over there, so I'm looking to make the top 50 and get into the Super Final as my initial goal. Once I get over there and see the competition I'm up against, that may change to aiming higher. Driving at CalSpeed has helped me focus on my weaknesses and improve as a driver. This is some of the fiercest competition around and one little mistake will cost you. Constantly driving with that pressure has helped me improve leaps and bounds. For now, I have to work on my weaknesses and sharpen my strengths.
MS: You had mentioned before about possibly getting into the LO206 racing at Tri-C with CSK Racing; does that seem like the next logical step for you, and will we be seeing a full switch or perhaps double duty in the cards?
CE: The next step for me after this year's Super Series will be getting into the competition karts. More than likely that will be the LO206 karts with CSK. That makes the most sense as the next step up for me. Should I decide to make the switch, it will more than likely be full time with the occasional Super Series rounds on my favorite track layouts.
MS: Thanks for your time Chuck, and good luck this weekend!
CE: Thanks Mike, really looking forward to the one off configuration.
Round #4: Now what do we have here…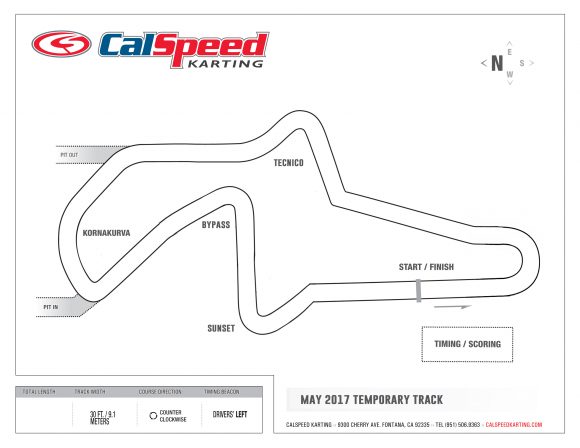 Typically, the answer I give people when they ask about running a new track configuration is "No", followed quickly by asking them to cease talking, and never ask me again. All joking aside, new configurations require several factors to come to fruition, and it is pretty rare that those stars will align here at CalSpeed. There are just so many elements that must be taken into consideration, and it is really hard to make them all a reality without a glaring negative attached. This weekend however, we've received a bit of a curveball…
The result is a one-off layout that is atypical of CalSpeed configurations, clocking in the quickest laps of any course, albeit with several different lines and passing opportunities to choose from. Most of the circuit looks like the Tecnico layout, utilizing not only the fast right-left of the Tecnico section through Scandi, but also Kornakurva and Bypass. The other two corners will be new to the Super Series, but one is familiar: Sunset corner debuts outside of Machismo for the first time, typically used exclusively for the 12 Hour contest. More on that later. The opening corner on tomorrow's layout is a 180-degree corner about halfway down the usual CalSpeed straight, heading back towards the Tecnico esses. This 180 is not like the Long Beach hairpin, or even the Short Beach variation as it is a bit longer in its radius. This will allow for a bit more speed carried than one would expect, and in turn does not have as big a braking zone as the aforementioned pair of corners. It still may be a strong passing zone however, and this is because of the way Sunset dumps you out onto the straight. This is a theme that is repeated throughout the nine turn layout…
Exiting the 'shortest of beaches' puts you on the far right heading into the next next section, and this will change things up in the Tecnico section. While not a new section to drivers, what will be different is how it is approached and what drivers will do to negotiate it while not losing speed up the hill. Could this become a better passing zone for drivers? It may, but it will certainly be an important piece to a good lap time. From there it is all familiar through the entry to Bypass, but things start to change a bit once you get there.
Bypass itself is unchanged but with Sunset now in place right after, carrying maximum speed out of it puts you on the far left and once again on the wrong side for the approach. With how tight this final corner is -along with leading onto a straight and subsequent hairpin- carrying speed out of Sunset will be important, so getting over to the right will be a requirement. This of course opens up drivers for being passed, so it will be interesting to see what strategy is played out as the event progresses. With this constant theme of being on the wrong side and needing to cross over to the other side of the course for the next corner, drivers will have plenty of lines to choose from, and staying out front could be a big challenge…
This will be the shortest track ever in use for a Super Series, and with the added laps to each race we may also see traffic play a bigger part in this weekend's event. Drivers will have plenty of spots to negotiate that challenge, but the mental game could be what is tested most this weekend.
Pro Class: Yauney finally scores win; Jon Kimbrell still leads standings…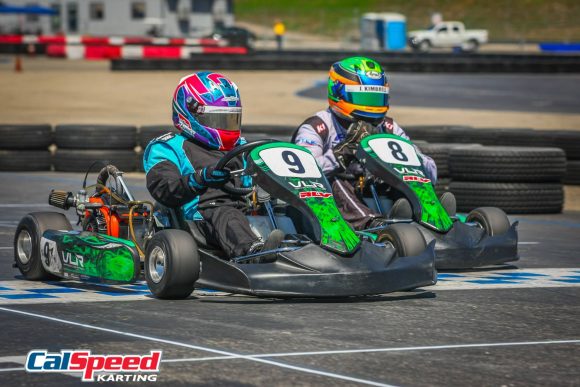 Alyssa Yauney came away with the win in the one on one duel with point leader Jon Kimbrell last month to score her first win after a pair of seconds to open the season. Unfortunately, Kimbrell is unlikely this weekend with work commitments; this could be the chance for Yauney to break away in the points, but she'll have some drivers with some strong talent making their debut that she'll need to best. Sean Bradley and Dennis Kimbrell return and hope to make inroads in the championship, but the other three drivers to spotlight will not be making it easy on any of the season regulars. Two-Time Superfinal winner at the Sport Kart Grands Andres Prieto will be making his debut in the class, and the former competition kart and car racer has plenty of experience to hit the ground running. Riley Dugan is a PRD Pilot champ in competition karting, and was also on the LO206 Senior podium in the opening round of Tri-C Karters, while young Brenden Delorto makes his debut having spent his time battling for the championship lead in X30-Intermediate at LAKC. Certainly this is the most experience we have had in the field in terms of competition karting, and it will be a fun one to see how they do on the very short and quick temporary layout.
Top 5 Pro Class Standings (Drop)
| | | | |
| --- | --- | --- | --- |
| 1) | Jon Kimbrell | 814 | (347) |
| 2) | Alyssa Yauney | 800 | (352) |
| 3) | Marcin Balazy | 714 | (0) |
| 4) | Sean Bradley | 679 | (0) |
| 5) | Alexander Bermudez | 657 | (0) |
Overall Championship: With a drop in the books, top 3 welcomes Huerta…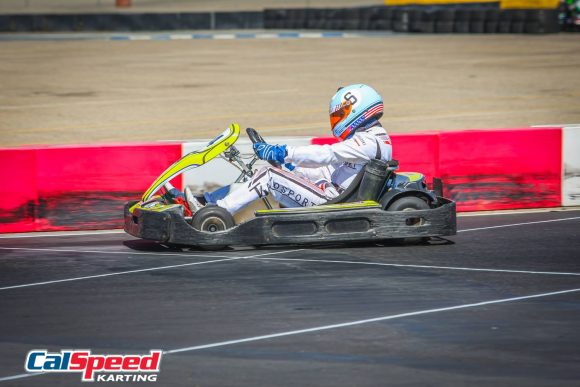 With a drop now allocated in the Super Series standings, we are able to get a better look at just who the contenders are, and who may have been lurking further down the standings after a single round of absence. Two drivers who are not in the conversation however, are the top drivers so far this season round #2 winner and point leader Patrick Britain, and round #3 winner Charles Eichlin in second. Both of these guys have been the consistent ones to beat in the opening couple of rounds, and enjoy a bit of a cushion because of it. Britain has been slightly better in the point haul department though, coming oh-so-close to scoring just our second ever perfect day the past couple of months, garnering a 415 and a 410 in the past two rounds (a 420 is perfect). Both of these guys have a pair of podiums to their name, further stamping their authority on the season.
Just behind the top two is a long line of podium contenders; a group that is going to get shook up these weekend with a few drivers being absent. Leading the bunch is Chris Huerta, who has had a career start this season, and sits second in the standings even given the fact he missed the opener. Taylor Hays bumps up to 4th with a drop tallied, his opening round not living up to his performance on the two rounds since. Both of these guys are doing double duty in the IronMan Series, but this will be the first time they go into a Super Series without that experience notched in their belt. After these two we have a trio of drivers that will be absent this round; Jon Kimbrell, Aaron Scott, and Diego Morales. Their absence opens up a big whole in the top ten, and we will certainly see a different order in the standings going into round #5.
Leading the charge amongst the challengers is Jake Hood in the 8th position, a driver who has had a busy month in his LO206 kart since the last round, snagging a win and an additional podium. He is steadily fine tuning his game, and we are not far away from seeing him find the top step of the box. Next is veteran driver and former Super Series winner Bill Kreig; his experience and trademark consistency keeping him in the fight and always in the hunt. You then have Pro Class title contender Alyssa Yauney, who is fresh off her win in that class, as well as an IronMan win last month. And just outside the top 10 is Sean Fite, who arguably drove the best we have seen out of him last round, even if the results didn't back it up. This quartet will be the leaders this weekend and the rest of the season in taking the fight to top tier, and I think this weekend we could see a glimpse of that.
Top 10 Overall Standings (Drop)
| | | | |
| --- | --- | --- | --- |
| 1) | Patrick Britain | 825 | (375) |
| 2) | Charles Eichlin | 791 | (345) |
| 3) | Chris Huerta | 752 | (0) |
| 4) | Taylor Hays | 741 | (318) |
| 5) | Jon Kimbrell | 736 | (360) |
| 6) | Aaron Scott | 724 | (0) |
| 7) | Diego Morales | 706 | (335) |
| 8) | Jake Hood | 701 | (324) |
| 9) | Bill Kreig | 695 | (334) |
| 10) | Alyssa Yauney | 684 | (339) |
Masters Championship: Many drivers surge in round #3; Hood enters top 5…
Round #4 could be a turning point for the Masters class, or at least we could see a bit of a shake up in the top 5, as there is a bit of ebb and flow going on with these drivers lately. But let's start at the top; Diego Morales is planning on missing this round to save up for his trip to Spain and the KWC, and with his closest rival Alexander Bermudez back from car racing, his point lead is certainly under threat. Bermudez would have to have a career day to steal away said lead, but his most recent outings and accompanying improvement says that this is a distinct possibility. The next two guys in line have kept things consistent, but Steve Spring and Chris Carter have started to get slightly out scored by the next couple guys in line, and the gaps have shrunk. There is less than 100 points separating 2nd to 8th in the standings, and all seven of these drivers are capable -and have- put up 300+ point days, making for an extremely close fight for the podium. The ones making the most noise towards the back of this group are Nathan Hood and Jose da Silva; both drivers gaining 20+ points on the rest this past round. For Hood it meant a jump to 5th in the standings, a well earned accomplishment after steadily improving since the green dropped on the season. Heading into a round with a brand new layout, it will be a test amongst the group to see who can figure it out the fastest, and make the most of the opportunity…
Top 5 Masters Standings (Drop)
| | | | |
| --- | --- | --- | --- |
| 1) | Diego Morales | 706 | (335) |
| 2) | Alexander Bermudez | 658 | (0) |
| 3) | Steve Spring | 655 | (304) |
| 4) | Chris Carter | 622 | (283) |
| 5) | Nathan Hood | 611 | (255) |
Grand Masters Championship: Wika into top 5 after career day…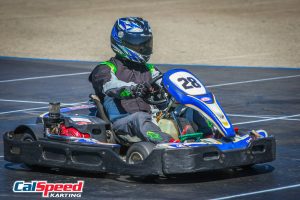 The Grand Masters class just keeps getting closer and closer every year, and while it is still a familiar face on top of the mountain, the rest of the class is really improving in their ability to climb. Tom Zevin is having a break out season and moved into 2nd in the standings after this past round, with last season's #3 Joe Sabella slipping to that same position after April, while Jeff Latimer had a very good day as well; -putting up the second highest haul in April. All 4 of these drivers were inside the top 5 last season though, and I am not surprised to see the entire lot up there dicing it out early this season. There is a name absent from the group that I am sure is going to cam back up and challenge for hardware though, and that is Brian Starr. Starr has had a few runs cut short so far this year, and would certainly be up there if this weren't the case, so his time outside the limelight could be short lived. But the name I rally want to shine a light on is Tony Wika, a driver who has improved leaps and bounds in his driving over the last year or so. Wika is the new kid on the block for the Grand Masters, but I think is one that we could see really take the fight to the status quo. If he keeps improving, we could see the gap to the leader shrink by the time the summer is over…
Top 5 Grand Masters Standings (Drop)
| | | | |
| --- | --- | --- | --- |
| 1) | Dennis Kimbrell | 536 | (243) |
| 2) | Tom Zevin | 451 | (172) |
| 3) | Joe Sabella | 429 | (177) |
| 4) | Jeff Latimer | 422 | (188) |
| 5) | Tony Wika | 402 | (0) |
Rookie Championship: Rest of the top 5 contenders starting to take shape…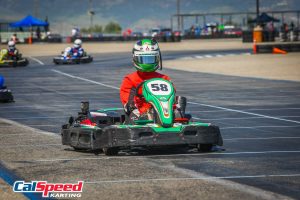 Coming into this weekend only point leader Thomas Blackledge and 4th place driver Mauricio Lastres had made all three opening rounds, with the latter showing steady improvement from the start. With Balanga traveling from nor-cal and only doing a couple rounds this year, we'll see him trickle down the charts, and it will be a dogfight to see who fills in the rest of the podium. The aforementioned Lastres will certainly be in the mix, and will certainly be joined by Michael Hottinga in 5th, but I expect we could see big things from 3rd place driver Alfredo Anguiano this weekend, having put up the strongest numbers aside from the full-timers outside of Blackledge. He missed last round, but has a chance now to really assert himself as the de-facto #2 and primary challenger this weekend. I'd also like to give a nod to 6th in the standings Davd LaTourneau; having missed the opening round, David has been right there with most of the other rookies, and we could see a top 5 run from him as well…
Top 5 Rookie Standings (Drop)
| | | | |
| --- | --- | --- | --- |
| 1) | Thomas Blackledge | 660 | (302) |
| 2) | Roddy Balanga | 384 | (0) |
| 3) | Alfredo Anguiano | 327 | (0) |
| 4) | Mauricio Lastres | 290 | (106) |
| 5) | Michael Hottinga | 284 | (0) |
Heavy Championship: Juarez capitalizes on point leader absence…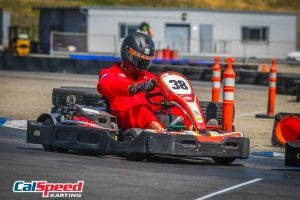 Round #3 saw the point leader absent for the first time, and the rest of the group made the most of it, especially Paul Juarez. Juarez put up a career best 245 points to cut the gap to Jason Collins to just 19 points coming into May. Michael Collins also had a strong run, notching 214 points under his belt and with it the second highest point haul of any heavy driver thus far. Even rookie Jiri Dlab put up his strongest yet performance, finding the triple digit for the first time. With the news that Steve Jasinski's work schedule will most likely prevent him from making all the rest of the races, I think we see our contenders right here, and it will be interesting to see if momentum will be carried or lost this weekend.
Top 5 Heavy Standings
| | | |
| --- | --- | --- |
| 1) | Jason Collins | 418 |
| 2) | Paul Juarez | 399 |
| 3) | Michael Collins | 352 |
| 4) | Jiri Dlab | 212 |
| 5) | Steve Jasinski | 144 |
Team Championship: Things tighten up as first drop is allocated…

It's now an all T4 Autosport show at the sharp end, and after the first set of drops are calculated it is a lot closer between spots one and two in the standings. BABIT is still the team to beat out front, but their Engineers+1 squad sits a lot closer now, and within striking distance. Still, if BABIT can keep up their numbers it will be hard to reel them in; 900+ points per round this early in the year is pretty impressive. Engineers have looked pretty good the past couple of rounds, which is why they now sit second, but they need to find a bit more to take the fight to their sister squad. Round #3 was also the strongest yet from Elite Shotgun, bumping them up to 3rd in the standings, albeit still a bit off the leaders at this point. As the team that also has the overall point leader on it they have had a strong influx of points, but need their #2 and #3 drivers to find a little more. Unfortunately, this weekend it will be a 1 driver show as those aforementioned teammates will be absent.
While there is still a lot of time left, these other teams will need to grab a gear and start making inroads, and there is talent in the rest of the top five that can do it. Perhaps this weekend's special track will be just the kick starter needed for the trailing squads to make something happen…
Top 5 Team Standings (Drops)
| | | | |
| --- | --- | --- | --- |
| 1) | T4 - BABIT | 2023 | (903) |
| 2) | T4 Engineers +1 | 1858 | (476) |
| 3) | Elite S. Gang | 1642 | (584) |
| 4) | Glorious S. Gang | 1623 | (702) |
| 5) | Hubcaps.com | 1474 | (243) |