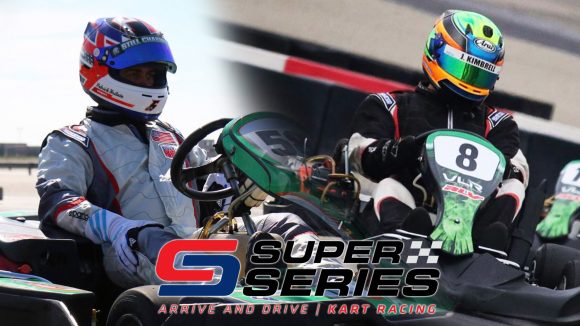 We go counter clockwise for the first time this year…
Round #3 of the 2017 Super Series Championship goes through Tecnico tomorrow, the only time we will be on the challenging counter clockwise circuit this year. After starting off the year on a pair of clockwise layouts, Tecnico brings with it new challenges that these drivers will need to tackle to claim the win on the youngest of the CalSpeed track configurations. With only four previous events held on this track, we are for sure going to see a new face on the top step this weekend as well.
Adding to the challenge is the fact we are coming back from a long five-week break since the last event, as well as the first laps being turned since re-installing the track from the NASCAR event last weekend. Who will come out on tip in these tricky conditions? Read on to see who leads each respective category!
CalSpeed Driver Focus: Point leader and Round #2 Winner, Patrick Britain…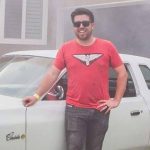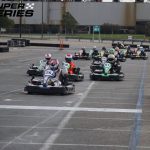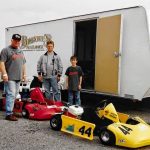 This month's driver focus is on a driver that has been around CalSpeed since the very first laps were turned in the Super Series back in 2010. One of the leading drivers in the series in the opening few years, Britain snagged his first win since 2012 last month, and I caught up with him before tomorrow's event.
Mike Smith: Pat, congratulations on scoring your 7th career Super Series win last month, tying you with Miles Calvin for 4th on the all time win list. I know it had been several years since you scored your last win; what does this one mean to you?
Patrick Britain: Thanks Mike. It had been about 5 years in between win #6 and win #7, so it was really a long time coming. In fact, when I scored win #6 it was to become the winningest driver in Super Series history at the time, and now Logan has doubled that mark with 12! So I have some catching up to do. The win was life changing, and I really mean that. Those who know me, know that I have an obsessive personality and I had become very obsessive about getting win #7, so it was quite the freeing feeling to finally get it.
MS: Speaking of stats, some may not know you keep track of stats for all three of our series; Are they something you care about personally in your career?
PB: I do keep track of the stats, and it is mostly because I feel like it builds a sense of history and prestige around the series. In fact, just the other day I was at an indoor kart track and one of the employees came up to me and asked me about the Super Series. I had never met him before, but he knew who I was. He had seen the record book and was asking about the Calvins because they control so much of it. He knows who we are even though he'd never met us! There isn't another arrive and drive sport karting series in the country that can say that. The stats means a ton to me, but I am trying really hard to not worry about it this year until November, but I am sure hoping to be in the double digits in A Main wins by then.
MS: The 2017 season has started off just about as good as the last time you made a full season run, the 2014 season. Did you go into this year with a plan for a championship run?
PB: I'm actually 10 points shy of where I was in 2014 after two races and I lost the championship that year. I have to learn from my mistakes from '14 and finish it this year. The plan was to race through at least July to be ready for the KWC, but honestly I knew from the start that I would be making another run at the championship this year.
MS: For those that don't know your back ground as a driver, what are some of the other things you have raced outside of sport karting?
PB: I've been racing since I was 9, starting in karts like most kids and moving up the ladder as far as I could go. I ran two years of 4 stroke oval karting at Rialto where I won the championship both years, then two years of Mini Cup (20hp 4 stroke 1/2 sized NASCAR Cup cars) where I won rookie of the year and the championship. I moved up to full sized cars the next year at Orange Show Speedway where I raced Sport Compact and then into the ASA Speed Truck Challenge a year later. Our budget and talent levels didn't add up to enough to get us up front in Speed Trucks and that was it for my pro racing career.
MS: How did you get into karts; specifically, sport karting? What is your favorite part about this type/level of karting, and the Super Series itself?
PB: A year after we got out of Speed Trucks I decided to go racing again, but for fun only this time and I found an indoor track called Dromo 1. I got involved in their Grand Prix series and immediately fell in love with the concept after my runner up finish…. in the C Main. The best part of Sport Karting is that there really are no excuses, or at least no good ones anyways. If you didn't get it done that day the blame rests solely on your shoulders as the driver. In racing things happen, but at the end of the day there is no chassis or tuner or engine to blame. Just the guy holding the wheel.
MS: You are a former IronMan champion; how does the Super Series differ from the endurance stuff, and what are some of the different skill sets you need to be successful?
PB: The IronMan championship is my biggest racing accomplishment up to now. It is pretty much a perfect fit for my style as a race of strategy and consistency. I love trying to out think my competition and make the split second decisions to win or lose the race. Super Series certainly has its similarities but it is really about outright speed and positioning. Obviously, I am good at it, but strategy calls have always been an ace up my sleeve and in the Super Series you don't get those.
MS: You are heading to the Kart World Championship in Spain this summer. Couple questions; How does running in the Super Series help you in that event? And, the best an American has finished in the KWC is 5th (3 times). What's your goal, and will we be seeing you at the sharp end?
PB: This will be my 2nd KWC but it has been 10 years since my first one. That will be a new record for time between KWC entries, I believe. Super Series is without question the best way to prepare in So. Cal. Obviously, the driving is very different since it is an indoor style track with quick, tight corners and short straights, while CalSpeed is just the opposite. What carries over though, is the race craft, or the racing brain as I call it. That's the ability to think clearly and concisely in a racing situation. Any kind of racing can help you with that, but the more competition you have, the sharper you will be. Super Series is the highest level of competition there is. Originally, my goal was to make the super final, but my situation has changed and I now have the opportunity to practice indoors a few times per week, every week, and I am taking full advantage of that. Obviously, the karts and track are very different, but for a guy who hasn't raced competitively indoors since 2010, turning 100 laps a week from now until the end of July will certainly play into my hands. My new goal is to be the first American to win overall, and I fully believe that it is possible.
MS: Last question; you have Charles Eichlin right there with ya in second in the standings, and as a title contender in 2016. Who are you keeping an eye on to be a challenger here in 2017?
PB: There are a few guys, and a girl that I am keeping an eye on. Certainly the major contenders are Charles as you mentioned as well as Jon Kimbrell, Aaron Scott and Taylor Hays. Charles and Jon were originally saying that they wouldn't be running the full year, but it looks to me like the competition got the best of them and they are in for the long haul. Just behind that group is the group of drivers that is going to sneak up on us and start stealing points very soon. Drivers like Chris Huerta, Sean Fite, Alyssa Yauney, Jake Hood, Alex Bermudez and so many more. As you've said all year, it's a new era at CalSpeed in 2017 and as I've said all year, the new era damn sure runs straight through me.
Round #3: Tecnico – 2017 season heads to youngest track on the calendar…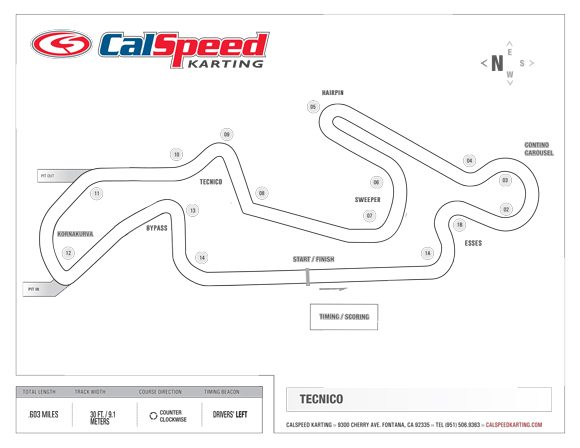 Considered one of the most technical courses in the CalSpeed repertoire, 'Tecnico' is aptly named, and in the mere two years it has been on the calendar, has been dominated by just a couple drivers. In the IronMan Series it has been Adam Nagao picking up the victory 3 times, while Logan Calvin has done the same here in the Super Series. And while a coupe of guys have really found a little extra on this configuration, it is widely regarded as one of the most fun to run, combining challenging sections with good passing opportunities.
This weekend will be even more of a challenge too, as the grip will be a bit lower than what was run during the IronMan/Sprint event three weeks ago. As it is every year, the return from the NASCAR tear out sees the track at arguably its dirtiest state all season, making for tricky conditions for the drivers. Now the line itself may not be too bad-as was the case in testing this week-but once you go offline to make a move things change in a hurry. Making passes happen this weekend will be a challenge in and of itself, but we should see that improve as the track gets cleaner throughout the day.
It has been five weeks since the last Super Series race, and three weeks since the IronMan/Sprint round #3, so everyone entering this weekend will have a little bit of cobwebs to clean when they arrive. Getting all that sorted in the morning practice session will be key, as well as trying a few things to get acclimated to the conditions. The hairpin may be the corner with the biggest spotlight on it, as it always seems to either catch people out, or is a primary passing zone. Add in the grip situation, and this will certainly be an action packed area of the track. Bypass corner is also a big one, and we may see it be the difference between who is out front, and who struggles in the pack. That said, The Pro class doesn't use tat corner, so the standard Busstop section will see the setup for a possible pass attempt into the Esses…
Top 5 Drivers on Tecnico:
Logan Calvin– 3 wins, 4 podiums, 4 heat wins, 8 Heat T3's, 2 poles, 2 Fast Laps
Wes Dent– 1 win, 1 podium, 3 heat wins, 4 Heat T3's, 1 Fast Lap
Diego Morales– 2 podiums, 1 heat win, 5 Heat T3's
Charles Eichlin– 1 podium, 4 heat wins, 4 Heat T3's, 2 Fast Laps
Jon Kimbrell– 1 podium, 3 heat wins, 5 Heat T3's
Pro Class: Jon Kimbrell brings home round #2, takes over point lead…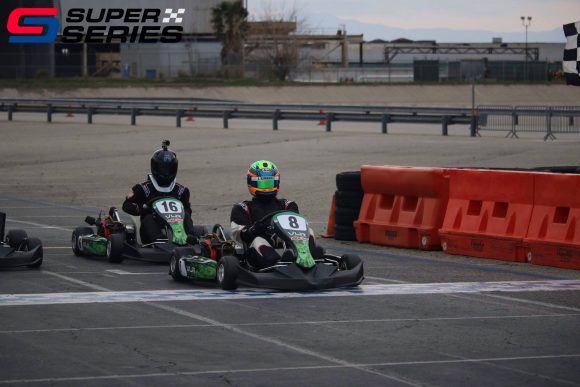 The Pro Class has been an exciting edition to the Super Series, with two different winners in two races, but close fights all throughout. Jon Kimbrell picked up the win in round #2, while Alyssa Yauney finished 2nd for the second round in a row. Both drivers return to fight for the win here in round #3, with Kimbrell already having taken to the course via the LAKC event just before the NASCAR tear out. For her part, Yauney has had to pick things up without any previous seat time, but has done so quickly, scoring pole position last month. These two lead the way in the class, and could spread their advantage over the trailing drivers a bit this weekend. Question is, who will come out on top?
The rest of the top five is either absent or probably out for this round, led by the recovering Marcin Balazy. Balazy was involved in a turn one incident at the Tri-C event and is still healing up, planning to come out to test the waters prior to Saturday. Alexander Bermudez is taking drop as well, as this is one of the few races he'll miss this season, competing in his Spec Racer Ford instead. Aaron Scott will also miss the next couple of rounds, both due to weddings; a best man this weekend, and tying the knot himself later this month. Congrats to the Scotts!
This makes for a few unknowns in this class for the weekend, and there is still a chance we will see some new faces before registration closes Saturday Morning…
Top 5 Pro Class Standings
| | | |
| --- | --- | --- |
| 1) | Jon Kimbrell | 757 |
| 2) | Alyssa Yauney | 740 |
| 3) | Marcin Balazy | 714 |
| 4) | Alexander Bermudez | 657 |
| 5) | Aaron Scott | 655 |
Overall Championship: Eichlin confirms full season, aims for championship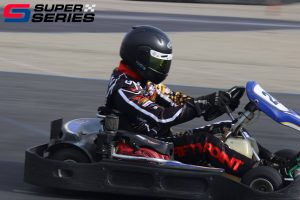 Now with two rounds in the books we have a little better idea of who to watch for in every category, and just who will be making the push for the championship here in 2017. Leading the way after a pay of very consistent outings is Patrick Britain, the round #2 winner also finishing just off the podium in the season opener. His point gap to second is without drops, and once those are in play there is very little between he and second place Charles Eichlin. For Eichlin it was a question of whether or not he'd even be able to run the whole year, as he has always had to juggle his work schedule around his racing. Thankfully for him, a new mon-fri gig has freed up his weekends, and the 2016 podium finisher is now 100% going for the title, making him the highest runner of all returning driver from last season. Just behind him is Jon Kimbrell, arguably driving the best we have seen since the 2014-2015 seasons, putting up consistent numbers with a 5th and 6th overall thus far. The latter two have been on the podium at this track before, so we could see the gap shrink a bit if they can back up their typical performance here.
Outside the top three we could see a bit of a shake up after this weekend, as 4th place Aaron Scott misses the next couple of rounds, while a few others are reportedly a little under the weather. 5th place runner and Masters leader Diego Morales has two podiums here, so he is certainly in the hunt to take over 4th and reel in the top three. I also think we'll see a bit of a resurgence from a few drivers outside of the top 10, and with things tightening up over the next few rounds. It is still early days in the championship, and we haven't seen drops come into play yet, which will further cinch up the gaps.
Top 10 Overall Standings
| | | |
| --- | --- | --- |
| 1) | Patrick Britain | 790 |
| 2) | Charles Eichlin | 740 |
| 3) | Jon Kimbrell | 731 |
| 4) | Aaron Scott | 724 |
| 5) | Diego Morales | 705 |
| 6) | Jake Hood | 701 |
| 7) | Taylor Hays | 694 |
| 8) | Alyssa Yauney | 684 |
| 9) | Bill Kreig | 683 |
| 10) | Thomas Blackledge | 660 |
Masters Championship: Bermudez leads challengers, but will miss this weekend…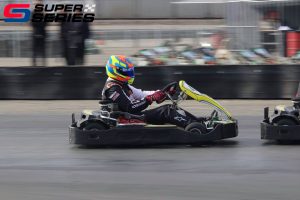 While the aforementioned Morales leads the class and is 5th overall, the group behind him are not a long way off; in fact the entire Masters group has gotten off to a strong start. Leading the chasers is 2016 Rookie of the Year Alexander Bermudez, moving up two spots after equally Morales' point total last round. Unfortunately, he'll be missing round #3, and will have to wait until May to try and keep the momentum going.
Speaking of momentum and strong runs, Steve Spring and Chris Carter are looking the best they have looked in a long time, possibly ever. Sitting 3rd and 4th in the standings, both of these guys are really dialed in right now, and should carry some momentum in after some solid finishes at the most recent IronMan event. The group just behind them in the standings is looking pretty damn solid as well, and we could see some pressure being put on the top 5 this weekend.
Top 5 Masters Standings
| | | |
| --- | --- | --- |
| 1) | Diego Morales | 705 |
| 2) | Alexander Bermudez | 658 |
| 3) | Steve Spring | 651 |
| 4) | Chris Carter | 622 |
| 5) | Vince Burke | 567 |
Grand Masters Championship: Sabella up two spots to second; tight pack behind him…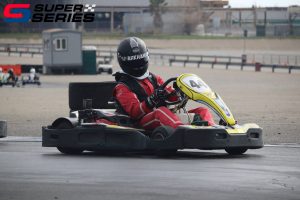 Like Masters, Grand Masters is controlled by one driver at the moment, with the rest of the group working to close the gap. Making inroads this past round was last year's #3 Joe Sabella, moving up two spots in the standings after putting up his second best point day in his career. Sabella showed there was potential all last season and has continued where he left off, now leading a chasing top five that is separated by just 47 points. Third in that group is another driver really coming into his own, and that is Tom Zevin. Zevin put up a career day on Sportivo last month, also moving up two spots in the standings ahead of Jeff Latimer (4th) and Brian Starr (5th). The latter two have been staples at the sharp end for this class, so it really goes to show just how good both Sabella and Zevin are doing.
Lets keep an eye on the guys just outside the top 5 though; when talking about potential, there is a lot of it back there that could have a break out event and immediately be in the conversation…
Top 5 Grand Masters Standings
| | | |
| --- | --- | --- |
| 1) | Dennis Kimbrell | 536 |
| 4) | Joe Sabella | 408 |
| 5) | Tom Zevin | 401 |
| 2) | Jeff Latimer | 385 |
| 3) | Brian Starr | 361 |
Rookie Championship: Anguiano in P2 will miss this round; chasing group to close the gap…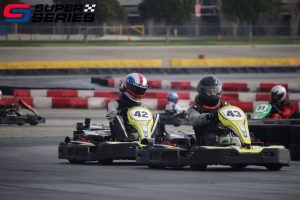 Like we saw last season, the fight for 2nd on back is a fierce one already in the rookie class, with Alfredo Anguiano leaping up three spots to slot into second behind leader Thomas Blackledge. Unfortunately for the P2 man he has been called into work this weekend and will be missing round #3, stalling his surge forward a bit, and opening up the door to the drivers astern. Third in the standings is Michael Hottinga, who while didn't have as good a second round as he did in the opener, still shows strong potential out on course. Behind these front three are a host of people all doing what drivers do in their rookie seasons; improve race after race. With many taking part in not only the Race Clinic's but also the Sprint Series, we will see this progression happen even fast than normal, and the fight for the sharp end is going to improve as the season continues. Tecnico is another new track for a lot of drivers, so those with the added seat time should really see the benefits this weekend.
Top 5 Rookie Standings
| | | |
| --- | --- | --- |
| 1) | Thomas Blackledge | 660 |
| 2) | Alfredo Anguiano | 327 |
| 3) | Michael Hottinga | 284 |
| 4) | Austin Espitee | 243 |
| 5) | Mauricio Lastres | 241 |
Heavy Championship: Collins mirrors debut performance in round #2…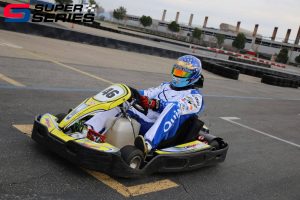 Round #2 was an odd one in this class, as all save Jason Collins were forced to miss the round, allowing the point leader to lengthen his lead on the group. Round #3 should see the group back in force, although former class champion Steve Jasinski (3rd) was still a little sick earlier in the week. He, Paul Juarez and Michael Collins all have the experience to take the fight to Jason, we just haven't seen it yet. This weekend will be a good gauge of where all these guys sit, as the opening round on Nuovo kind of skews the data. Things are really close from 2nd on back to 4th, so it will be interesting to see who comes out on top on this technical circuit.
Top 5 Heavy Standings
| | | |
| --- | --- | --- |
| 1) | Jason Collins | 418 |
| 2) | Paul Juarez | 154 |
| 3) | Steve Jasinski | 144 |
| 4) | Michael Collins | 138 |
| 5) | Jiri Dlab | 73 |
Team Championship: T4 leads the way on the back of a superb start to the season…


The T4 – "Boys are back in town" team has seemingly struck gold in their lineup for 2017, as not only is veteran Taylor Hays putting in solid numbers, his teammate and fellow long time race Chris Carter is having a career start to the year. Add to this one of the strongest starts we have seen from a rookie in TJ Blackledge, and they have a hefty advantage built up after a couple of rounds. That said, it is early days yet, and once the drops start to come into play things could tighten up, but they really have started of things strong.
This is helped by some of their primary challenges not hitting the numbers they usually would; if we see the results that should come out of those camps begin this weekend, things will certainly look different. There is some talent in the rest of the top 5-talent that has challenged for this title before-we just haven't seen them hit their stride yet.
Top 5 Team Standings
| | | |
| --- | --- | --- |
| 1) | T4 - BABIT | 1976 |
| 2) | Glorious S. Gang | 1501 |
| 3) | T4 Engineers +1 | 1442 |
| 4) | Elite S. Gang | 1348 |
| 5) | JAL Racing | 1324 |