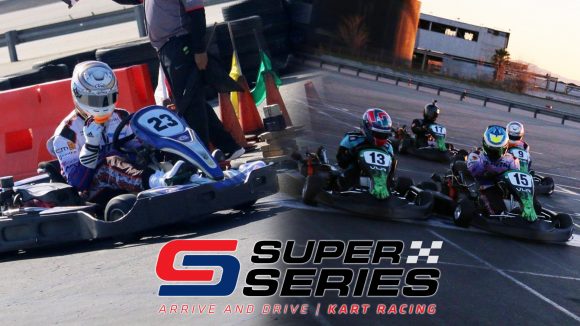 Trading big packs for big passes on Sportivo
The second round of the 2017 Super Series season will take to the Sportivo track tomorrow, bringing with it a different style of racing than seen on the 'Super Speedway' in round #1. We'll be guaranteed a new podium, and with it a new point leader by the end, and it will be exciting to see who steps up to take the mantle. This layout favors the experienced, but we have already seen some strong runs from some different faces at both the IronMan Series and Sprint Series when they took to this track two weeks ago.
In this preview we but scratch the surface of what this new season can bring, with each category brimming with talent, and even more coming in to make their debut at round #2. Take a look at see what the tip of the iceberg looks like in the following preview, and get ready to take on Sportivo!
---
CalSpeed Driver Focus: I sit down and chat with the reigning champ, Miles Calvin…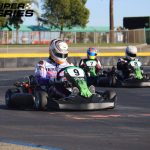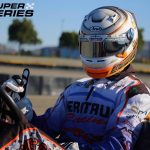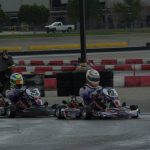 Miles Calvin is well known in the Super Series and beyond as one of sport karting's best, and the 2016 champ is now turning his focus to the LO206 realm as he competes at the Tri-C club in 2017. I caught up with him after his one-off run this past month to talk a little about is title-winning season, the new rules package, and his transition into the 206 program.
Mike Smith: Miles, I know you have been working on your budget for the year, and it sounds like a full run at defending your championship is not in the cards. Instead, it looks like you'll be running a full season at Tri-C in the LO206 Senior and Spec classes. Tell us a little bit about your transition, and how the Super Series has helped you prepare for that step.
Miles Calvin: Mike, unfortunately that news is true. Last year was an amazing year and it finally ended how I had imagined. It was a huge relief to finally grab the championship and I was truly excited to defend the title this year, but plans have changed in the last few months. As you mentioned, I will be racing with Tri-C this year, competing in LO206 Senior & Spec. This was a very hard decision for me due to the great people, staff, and racers that I get to compete with every month. Even though I was defending the championship this year, I just feel it's right inside to move on and look to achieve other goals. With limited time available in my schedule, this decision had to be made. As far as SS helping me in that arena, it has been a huge benefactor. SS offers racers the chance to better their craft in close racing environments with people of all skill levels. Fortunately for me, a lot of the top guys in SS are also racing LO206, so I have a little bit of comfort knowing how they will race. Saying that though, it's a whole other ball game in 206. The season started last month and the results weren't the best even though we ran up front all day. I think with dialing it back and only focusing on one series, will help me regain the top step again, which is the goal this year.
MS: Now that the 2016 racing season is behind you, have you reflected at all on that championship winning season, and what it all means to you?
MC: As I said above, the 2016 season was a great one but it was stressful. Over the last few years, I knew I had the skills to call myself Champ, but for whatever reason, if it was me or the equipment I was dealt, it never worked out. I also knew that my chances to win the championship were nearing an end, so in my mind it was now or never. Leading the championship most of the way didn't help much either. It was mine to lose, not to win, or at least that was the feeling. It added a ton of pressure and then you add in the mix that I am competing against my brother, who we both feel we know better than anyone else on the race track, so it made it tough. Looking back though, I wouldn't change a thing. I feel that Logan and I both put our best foot forward and I just think I wanted it that much more. He didn't make it easy, but to know I beat the best in a season long format, surely confirms what I knew inside for all those years, that I am a Champion!
MS: You backed up your win at the Super Series season opener from last year, winning once again on the Nuovo layout with Logan just behind; a mirror run from 2016. What did you think of the rule changes in place, and did it change how you approached the racing?
MC: Coming into round one, I still didn't know my plan for the year. In my mind, it was title defense time. I was a lot more myself in the kart and didn't feel that pressure of the year before. I enjoyed the day and made things happen. It was once again Logan and I at the front and to be able to win just made it that much better. I personally loved the rule changes. I was a huge advocate of change and making the racing a little more exciting to watch. The invert was great and rolling starts in the A-Main are a must. Bonus points will also make the racing better and I think once people get used to it, will wonder why we didn't do it sooner.
MS: You also took part in the new Pro Class; having already had some experience in the same kart, what are your thoughts on the package?
MC: The Pro Class was very new to me. I had one practice day in the kart and would say I was still feeling it out. It turned out to be a great race and I think Logan really showed how comfortable he is in outdoor karts. The higher speeds and open wheel changed the racing, but it offered a great race and I think it will continue to do so. I really think it gives the upper echelon drivers something that they have been wanting for years.
MS: Looking back on a long racing career and specifically that in sport karts, what are your favorite aspects of the Super Series, and how does this type of racing compare or rank with the others you have done?
MC: Mike, Super Series offers something you can't get anywhere else. It gives you that indoor/short track feel on a wide-open track with 20-30 drivers and allows you the ability to make things happen. The skillset at SS is second to none. I truly enjoyed racing and competing in SS. I might be done competing on a regular basis, but I will be back here and there.
MS: Given you are not going to be running for the full season, who catches your eye as the one to beat for the 2017 title?
MC: As far as 2017, I think there are a few top contenders. Two veterans will be at the front for sure, in Jon Kimbrell and Patrick Britain. I am not sure if Patrick's summer plans will get in the way or not, but if he is at every round he will be a strong talking point. Eichlin has the speed, but I think he has at least one more year. Aaron Scott had a rough round one, but I think he has the whole package to be able to make it happen, just needs to own the role and make it happen. But my dark horse, is Jake Hood. I might be a year early, but he has come into his own. I have watched him over the last few years and it seems like the confidence is finally there. I know he has experimented with different racing series and I think they have really made him a very well rounded driver. Jake has the speed, the race craft, and consistency to make it happen. Jake just needs to own the track and make it his. He belongs up front and as long as he believes he should be there, I think Jake can win the whole thing. I will definitely be watching and rooting for everyone, especially Jake (laughs).
MS: Thanks for taking the time Miles, and I look forward to racing with you at Tri-C!
MC: I want to thank everyone that makes or that has made, the Super Series the best arrive and drive program in the United States. The staff, the facility, my friends and all my fellow competitors. I have truly enjoyed my times here and wish nothing but the best to everyone in the future. It won't be the last you see of me, but I can guarantee one thing. There will be a new Champion in 2017 and I wish everyone the best of luck! Thanks Mike.
Round #2: Sportivo – Dominated by series veterans…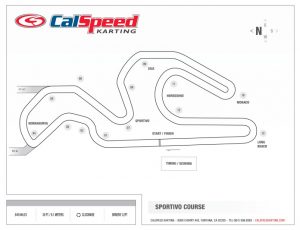 Since it's debut at the 2012 Sport Kart Grand nationals, Sportivo has been dominated by veteran drivers, with the best in the business continuously finding the top step on the podium. A look at the top five in the stats shows a who's who of sport karting, adding even more merit to the thought that experience pays dividends here. It's a track that has a couple of unique corners in the CalSpeed repertoire-specifically the Sportivo and Monaco corners-combining technicality as well as passing opportunity.
From the start/finish all the way past turn #6 it is identical to all other clockwise direction tracks, including the Nuovo course run last round. From there the first test on this course comes, the extremely late-apex, off-camber corner Sportivo. With an exit that can bite you if you go too wide, it is also an extremely important corner as it precedes the back 'straight' and a great passing opportunity into the Monaco hairpin. The first of two hairpins on this course, Monaco is much tighter than Long Beach, and requires more brakes as a result. This is a great passing opportunity, but it can also backfire on drivers if they do not complete the pass, as drivers holding the outside have the preferred line into the long left-hander of Horseshoe. This of course dumps into the Long Beach corner, and the final passing zone on the layout.
What will be interesting this weekend is we'll have no former winners on his layout in the field, and will be guaranteed a first time Sportivo winner when the final checkers fall. This isn't to say there isn't some talented drivers or former winners in the field, as there are several podium finishers that lead the entry list in experience, including Patrick Britain, Bill Krieg, Jon Kimbrell, and Aaron Scott just to name a few…
Top 5 Drivers on Sportivo:
Logan Calvin– 2 wins, 5 podiums, 10 heat wins, 12 Heat T3's, 3 Fast Laps
Miles Calvin– 2 wins, 3 podiums, 4 heat wins, 10 Heat T3's, 1 pole
Darren Mercer– 1 win, 3 podiums, 6 heat wins, 11 Heat T3's, 1 pole, 2 Fast Laps
Sergio Bravo– 1 wins, 3 podiums, 5 heat wins, 12 Heat T3's, 5 Fast Laps
Diego Morales– 1 wins, 1 podium, 3 heat wins, 7 Heat T3's, 1 pole, 2 Fast Laps
Smitty's Spotlight: 2017 Championships; who wants them most?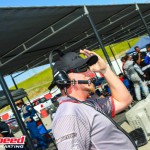 Round #1 saw almost a déjà vu scenario to the opener last year, as Miles and Logan went 1-2 once again, the big difference being they are both NOT going to be running the full season. This goes for many drivers that took to the track in round #1, as several saw it as a fun outing in the winter, while others used it to shake off the rust from the off-season. 2017 will see a new champion crowned in nearly every category, as only Dennis Kimbrell could defend in Grand Masters. This is an extremely exciting time in the series, as new drivers are coming up into the ranks, and those that were on the cusp of being in the conversation, and now full-fledge contenders.
Like Miles alluded to in his interview, there will be a new champion in 2017, and it very well could come down to who wants it more. We have an interesting mix of drivers in the hunt already, with Taylor Hays and Patrick Britain returning to the fold-veterans joining an already stout group of experienced drivers-and some of the drivers coming into their own over the past couple of seasons ready for the fight. Drivers like Fite, Hood, and Yauney have all shown that they are ready to take the fight to the established vets, and we have seen what all three have in store over the last month. And with the usual front runners like Scott and Kimbrell looking better than ever, this championship is going to be an exciting one to watch.
Nuovo can be a bit of a crap shoot though, and I think that this weekend we'll start to see who the proper contenders are in each category, with that same refrain being sung at round #3 in April on Tecnico. 10 rounds and 2 drops means we'll come up on the halfway point in early June, and I think these early rounds will be even more important at putting together a championship run. The new bonus points in both the heats and the A-Main also will help eek out an advantage, or reel in those just in front, and I expect we'll see these come more into play once the drivers dial things in.
This weekend we go from big packs to big passes, and I am looking forward to the show!
Pro Class: Yauney highest of returning drivers…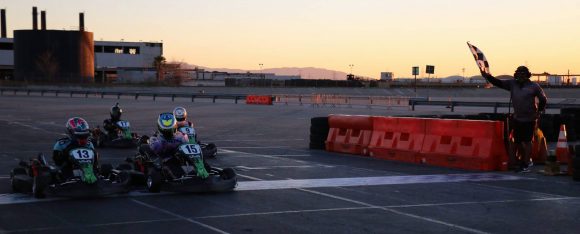 The new Pro Class treated us to a fantastic bunch of racing, from Logan Calvin's run from the back to win in the 2nd heat after the full invert, or the photo finish between he and Alyssa Yauney for the win in the main, they all put on a helluva show. It was a tough ask for the drivers though, as half the group was new to the VLR LO206 package, and with the wind in place for the first part of the day, it wasn't exactly an easy way to start. That will be a different story in round #2 though, trading out the flat-out nature of Nuovo for more braking, and more passing zones, the encore performance should be awesome.
Leading the return drivers is last months' runner up and former PRD champion Yauney, her experience in the competition karts shining through last month. She narrowly missed the win in the debut round, and is 100% going for not only wins but the championship in the class. Like her, Marcin Balazy returns after his 4th overall last round, his experience coming from running in at Tri-C last year in the LO206 Senior class. And speaking of experience, this round will see both Jon Kimbrell and Aaron Downs with a leg up going in, as both drivers ran on this same track at the prior Tri-C event, with both finding the podium in the VLR Spec class.
In all, eight of the initial twelve drivers are returning for round #2, with a couple others giving the class their first go. The schedule has been altered slightly as well for now on, so the Pro Class races will now be the first ones in the order, allowing for a lot more people to watch the action. Round #1 was an exciting one, and I am looking forward to the encore!
Top 5 Pro Class Standings
| | | |
| --- | --- | --- |
| 1) | Logan Calvin | 413 |
| 2) | Alyssa Yauney | 388 |
| 3) | Miles Calvin | 370 |
| 4) | Jon Kimbrell | 347 |
| 5) | Marcin Balazy | 331 |
Overall Championship: "Exhibition" round over; rest of the season starts now…

While the Calvin's ran away with the A-main and Charles Eichlin claimed the 'best of the rest' title in the season opener, none of the round #1 podium plan on running the full season, with only Eichlin slated to run in tomorrows race. This makes Patrick Britain the practical point leader after round #1, with a whole host of drivers not too far off his tail that will also certainly be in the championship hunt. Still, we need to get a few races in to see who exactly is going for the long haul and who are the one offs-case in point Diego Morales-but we do know several that will be and are in the conversation right now. Jon Kimbrell is having a great start to the year and looks to be in championship form. Having raced with this guys for years-and doing it again for the first time in a long while at Tri-C-I can tell you this guy's head is in the game. Jake Hood and Alyssa Yauney look better than ever as well, sandwiching the stellar performance from Steve Spring in round #1. And then you have podium runner from last year Aaron Scott in tenth, who actually suffered a mechanical in round one, and certainly is in the game. Outside the top ten is a bunch more names that I expect to be talking a lot more about, but it is early days yet, and we need to see this come together a bit more.
Top 10 Overall Standings
| | | |
| --- | --- | --- |
| 1) | Miles Calvin | 400 |
| 2) | Logan Calvin | 398 |
| 3) | Charles Eichlin | 395 |
| 4) | Patrick Britain | 375 |
| 5) | Diego Morales | 370 |
| 6) | Jon Kimbrell | 360 |
| 7) | Jake Hood | 349 |
| 8) | Steve Spring | 347 |
| 9) | Alyssa Yauney | 339 |
| 10) | Aaron Scott | 338 |
Masters Championship: Morales leads all, but questions surround a full season effort…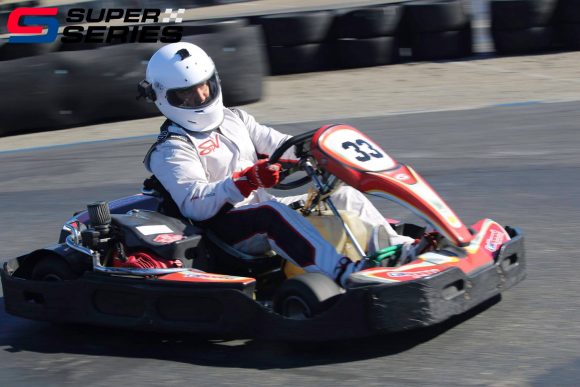 Seeing Diego Morales at the sharp end is not a surprise, but he'll miss round two and it is still uncertain if he will run full season. Still, he is the de-facto guy to beat with Sergio Bravo and reigning champ Mark Connell not contesting a full season; time will tell if this is a typical sporadic Morales season, or if we get the full focus from the Masters veteran.
All that said, Steve Spring showed that he intends to be in the championship conversation, backing up a pair of top 3's in the heats with a solid 12th in the A-Main for round #1. Former rookie of the year winner Spring will have plenty of challengers to the top step though, and the first one I have to talk about is Chris Carter. Carter put up a career day at the opener, racking up 324 points on the day, his highest total since round #10 in 2014. He raised a lot of eyebrows last month, and it will be interesting to see if this is the start of things to come. Then there is Alexander Bermudez in 4th, who picked up where is rookie-of-the-year season ended last year, scoring his second 300+ point day ever. This is a guy that certainly will be challenging for the top step in class, having just nipped Vince Burke for 5th last year, the latter also looking to back up the career season he had in 2016.
Top 5 Masters Standings
| | | |
| --- | --- | --- |
| 1) | Diego Morales | 370 |
| 2) | Steve Spring | 347 |
| 3) | Chris Carter | 324 |
| 4) | Alexander Bermudez | 323 |
| 5) | Vince Burke | 296 |
Grand Masters Championship: Familiar face at the sharp end for Grand Masters…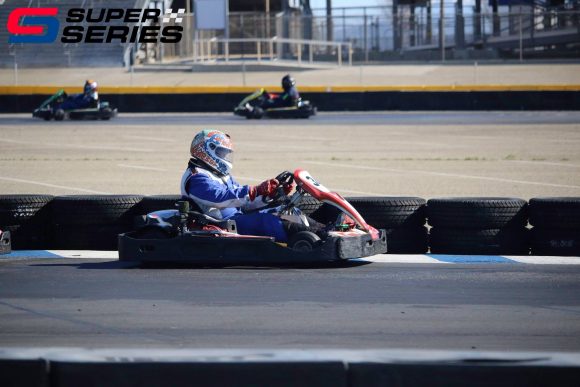 The Grand Masters class just keeps getting closer and closer in its group of drivers, as the talent pool continues to not only deepen, but close the gap to the status quo. That status quo is the only guy to win the championship since its inception, Dennis Kimbrell, and he set the bar in the opener once again. The rest of the GM field weren't too far off however, and after one round the margins are closer than ever. Jeff Latimer has also been putting time in at the Sprint Series, and this has showed in his improved craft during the Super series, while Brian Starr-regular challenger to Kimbrell- actually would have been closer if not for a penalty in his hear race. The rest of the top 5 sees last year's big improvers Joe Sabella and Tom Zevin picking up where they left off, and there is even more pressure just outside the top five in the standings. Kimbrell may still be the guy to beat in this class, but he has mentioned his focus is on some other racing, so we could see some fireworks in the Grand Masters class sooner than later.
Top 5 Grand Masters Standings
| | | |
| --- | --- | --- |
| 1) | Dennis Kimbrell | 257 |
| 2) | Jeff Latimer | 197 |
| 3) | Brian Starr | 183 |
| 4) | Joe Sabella | 177 |
| 5) | Tom Zevin | 172 |
---
Rookie Championship: Hard work paying off for rookie leader Blackledge…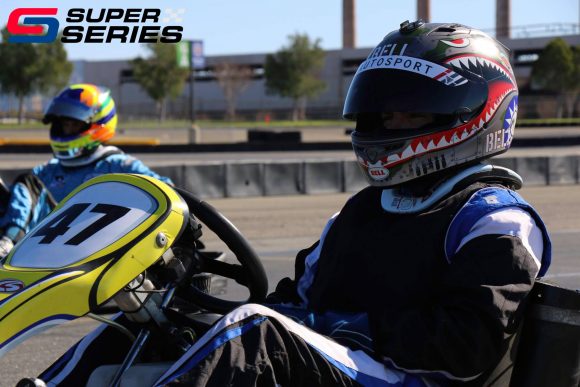 Like I mentioned in the season preview, Thomas Blackledge has been focused on the rookie title since halfway last year, and has been putting in a lot of work in preparation for this years run for the title. It showed in round #1. Nuovo may be one of the 'easiest' tracks on the schedule, but making the wrong chess move that costs you a lot of time and positions on track is something we have seen even veterans do, and this kid seemed to be mistake free. This gives him a nice boost to kick off the season, and he proved hi space was not an anomaly with a win here in the Sprint Series two weeks ago as well. It seems clear that 'TJ' is the one to beat right now.
With east coast racer Austin Espitee just doing a one-off, this puts Victor Juarez as the #2 guy in class, which was what I figured going into the start of the season. Juarez is not doing double duty like Blackledge, but is next on the list experience wise, and is more in line with a 'typical' rookie in his prep. His mid-B-Main run is also more of the usual for a rookie, and a great foundation for this privateer entry to build from. The same goes for the driver finishing just a few spots behind him, Michael Hottinga-who also set his sights on a rookie-run in 2017 last year. Both of these guys will be improving throughout the season, and it will be fun to see the gap close to the leader through the rest of the year.
Top 5 Rookie Standings
| | | |
| --- | --- | --- |
| 1) | Thomas Blackledge | 320 |
| 2) | Austin Espitee | 243 |
| 3) | Victor Juarez | 176 |
| 4) | Michael Hottinga | 150 |
| 5) | Alfredo Anguiano | 141 |
Heavy Championship: Jason Collins leads the return of the class…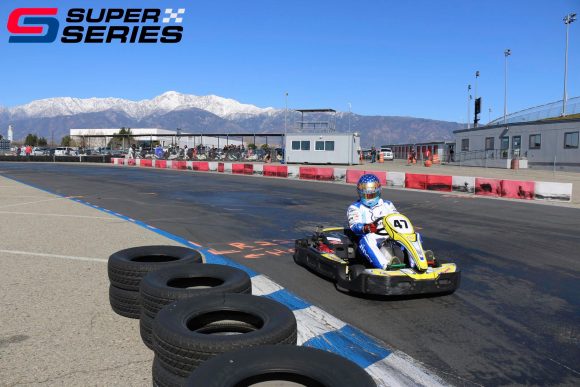 Jason Collins made the most out of the class-friendly layout of Nuovo, coming up big with 210 points, well clear of the rest of his challengers. He'll have an excellent shot at padding that total this weekend too, as all three of his primary challengers will be forced to miss round #2. Collin's run to the sharp end of the B-Main sets the bar for the rest of the season, and it will be interesting to see if he, or the rest of the class can match that performance this year. We do hit Nuovo another time this season, and with how strong this group of drivers is, they could very well surprise this season.
Top 5 Heavy Standings
| | | |
| --- | --- | --- |
| 1) | Jason Collins | 210 |
| 2) | Paul Juarez | 154 |
| 3) | Steve Jasinski | 144 |
| 4) | Michael Collins | 138 |
| 5) | Jiri Dlab | 73 |
Team Championship: T4 at the sharp end once again to kick things off…


Sometimes stars align, and for round #1 that's exactly what it seemed happened for the team in first place, "T4 – Boys Are Back In Town". Rookie Blackledge and Masters runner Carter hit above what would be expected, and combined with Team Leader Taylor Hays' run, they kick off the year with an incredible 962-point day. Now while Hays is supposed to be in the 300's, it will be interesting to not only see if his teammates can keep up the big numbers, but also if any other team has an answer for them.
Closest on that list is "The Glorious Shotgun Gang" led by Sean Fite, and bolstered by last years' rookie runner-up Tyler Rousseau, and ever improving Frank Hsu. These guys look like they have what it takes on paper, and I think we 'll see the top two teams right now mark a little closer for round #2. Aside from these guys, we should see some moving and shaking in the next round, as there are some absences, and some people making their 2017 debut this weekend that should change the standings a good amount.
Top 5 Team Standings
| | | |
| --- | --- | --- |
| 1) | T4 - BABIT | 962 |
| 2) | Glorious S. Gang | 765 |
| 3) | Team CRD | 683 |
| 4) | Hubcaps.com | 681 |
| 5) | JAL Racing | 589 |