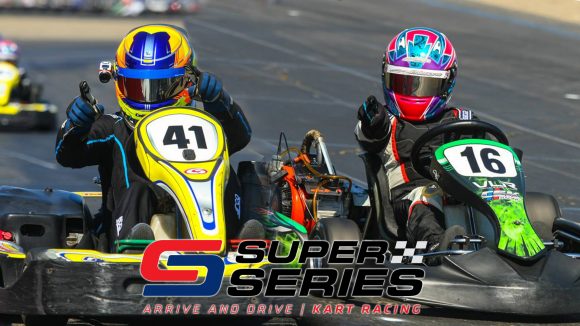 The 2017 season comes to a close on Grande…
Tomorrow marks the end of the 2017 racing season for the CalSpeed Super Series, with the Grande configuration being the stage for the final showdown amongst its drivers. This is actually the only time the Super Series will have visited the layout this year, with an earlier slot in the schedule being swapped out for the 'temp' course back in May. The longest of the CalSpeed layouts, Grande has equal parts speed and technicality, with plenty of room and lines to get passing done. And while many of the titles up for grabs have either been clinched early or all but sewn up, there are still places on respective podiums to shoot for, never mind the ever-present fight for the overall win.
In the final preview of the year, we'll take a closer look at just what positions and championships are still in limbo, as well as have a chat with a couple of our newly crowned champions ahead of tomorrow's season finale!
Patrick Britain: An interview with a champion…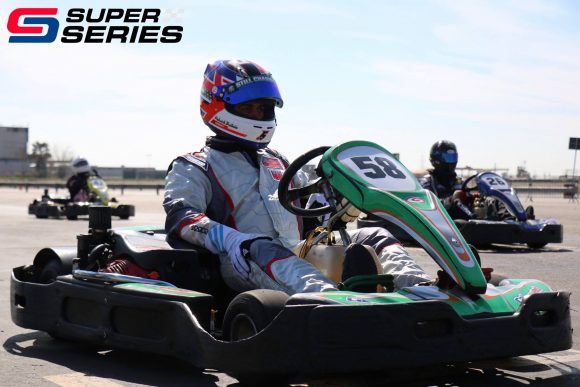 Last month Patrick Britain clinched the 2017 Super Series championship with one race remaining, becoming the fifth different driver to claim the title in its eight-year history. Ahead of this weekend's season finale, I caught up with the newly crowned champ to get his thoughts on the season, and take a look ahead to this weekend's race…
Mike Smith: Patrick Britain, you are the 2017 Super Series Champion. It's been about a month now, has that settled in for you yet?
Patrick Britain: Not yet! I feel like until that trophy is in my hand, I won't really feel it. I was expecting a really big wave of emotion when I clinched, and it never really happened. I'd expect the A Main tomorrow to bring all of that on once the championship really becomes "official."
MS: We have talked a few times about stats and what they mean to you specifically; you picked up win #7 at round two about five years after getting your sixth. While you have had a lot of other 'almosts' and a total of 5 podiums this year; just that one win. With the title in the bag, is it going to be all or nothing to try and finish the year with win #8?
PB: Saturday is definitely a "come back with the trophy or the steering wheel" type of race. Not only would it get me win #8, but it would win the unofficial Chase Championship also. I think there is beer on the line for that one, so that's goal #1 now that the real championship is clinched.
MS: And speaking of stats; is there one stat or one accomplishment this year that stands out to you above the rest?
PB: It has to be the heat wins. I worked really hard at the start of the year to get all out in the heats and lead every lap, and win every one of them. Obviously, I didn't win every single one but that was the goal. So far I've won 12 of the 18 heats that I have run, and I am looking to add two more to that total tomorrow. This is big for me as heats always used to be my weak point and I'd be trying to come from mid pack to win in the A Main. Heat wins and A Main top 5s win championships.
MS: We did an interview after you won in round #2, and we compared the start of this season to that of 2014. You mentioned needing to learn from the mistakes of that season to seal the deal on the title this year; obviously it looks like that worked, but just what was it that you needed to work on?
PB: In 2014 I got focused on maintaining my championship lead rather than building it. I was only worried about finishing equal to Jon and not on pulling the lead out further. This year, I didn't really worry about anything other than winning every race until 2 races ago when a clinch scenario came into play. And to be honest, you can see in the results that it negatively impacted me. It wasn't a conscious decision, but when you are in an A Main and you see the championship right in front of you and you don't need to win, but only to finish ahead of the other guy, you really can't help but race for that position. Luckily for me, it all worked out.
MS: Tomorrow we race on the Grande layout for the first time in 2017, a place where you actually lead all drivers in wins with three. While all of those wins came early in your career here, can you say what some of the keys to getting around the longest of the CalSpeed layouts are?
PB: I absolutely love Grande. It is the best track for racing at CalSpeed and we're going to see a great show this weekend. Ideally, it would be about 30 degrees colder to really get the pack racing going, but Grande is still Grande. This layout combines the pack racing of Nuovo, but with just enough corners to allow the driver to make a difference. If Nuovo is our Talladega, Grande is Daytona on worn out tires. That said, the new paved sections will change the whole game. The key used to be Long Beach and carrying a ton of speed through the middle and on exit. Now, everyone should be equal through there, so the key will probably be coming down the hill into the Grande hairpin. If I take my own favoritism out of the equation, I predict we will see another first time winner this weekend.
MS: Aside from the championship, I understand the Britain family will be growing by one in 2018. Congrats! Are we going to see you come out to defend the Super Series title in 2018, or do you have other plans considering?
PB: Thank you! Caylee and I are really excited for our daughter to join us in the month of May, just in time for the Indy 500. I will be coming back in 2018 to defend the championship, albeit possibly missing the April or May rounds, or both, depending on how things look as we get closer to the due date. I'm hoping to also be running the Pro IronMan class next year as well, as that looks incredibly interesting. We still have to work out the details on that however.
MS: Last question; and perhaps a two-parter: As a racing fan, and longtime racer in the Super Series, what is your favorite part about the series that keeps you coming back; and second, who or what will you be watching in next season? Is/Are there certain drivers or championships that you might peg for big things in 2018?
PB: The Super Series and Sport Karting in general is really a tough nut to crack. It can be the most frustrating thing in the world at times, but also the most satisfying. I keep coming back because I love to race, and I love to win, but I don't have the time or the money to race at a level that I would perceive as being more fun. Club karting is fun and I enjoy the occasional race, but until I can afford to race a Super Late Model at Orange Show Speedway, or race a vintage NASCAR Cup car at Auto Club or Willow Springs, Super Series is where I will stay. I've always said, speed is relative, the fun is in the competition. There are lots of drivers to watch next year, too many to list in fact. But there are three that really stick out. Taylor, of course, is the big one. If he comes out of the box in 2018 like he finished 2017, he will be incredibly hard to beat for the championship. The other two I have my eye on are right on the cusp of their first wins. Alyssa Yauney and Sean Fite. Alyssa has stood on the podium repeatedly and won the Pro Series championship this year. She's a definite darkhorse for the championship next year. Whereas Sean hasn't had as much A Main success, I talk to him and work with him regularly. He needs to find just a little something extra and when he does, look out.
MS: Once again, congrats on earning the championship and for taking the time for this interview. Good luck this weekend!
PB: Thanks for the interview, and of course for a great 2017 season.
Top 5 Drivers on Grande:
Patrick Britain- 3 wins, 4 podiums, 4 heat wins, 15 heat T3's, 1 pole, 4 fast laps
Logan Calvin- 2 wins, 7 podiums, 14 heat wins, 22 heat T3's, 3 poles, 9 fast laps
Sergio Bravo- 2 wins, 3 podiums, 5 heat wins, 17 heat T3's, 1 pole, 9 fast laps
Miles Calvin- 1 win, 6 podiums, 10 heat wins, 20 heat T3's, 1 pole, 3 fast laps
Jon Kimbrell- 1 win, 6 podiums, 7 heat wins, 13 heat top 3's, 6 fast laps
Pro Class: Alyssa Yauney is the 2017 Pro Series Champion!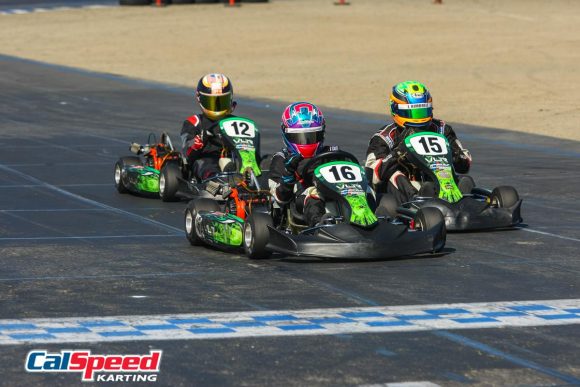 Alyssa Yauney sealed the deal on the 2017 Pro Series championship with another win last month, scoring the first ever arrive and drive title in the new VLR 206 package. I hit her up ahead of tomorrow's event to get her take on how the season went, and even see if she has set her plans for 2018 yet…
Mike Smith: Alyssa, congrats on wrapping up the Pro Series championship one round early, and doing it with your third win of the year no less!
Alyssa Yauney: Thank you! It was definitely an eventful year all around and I am excited to see what's to come in the future.
MS: Coming into the season, what made you decide to race in the Pro Series, and was the championship the goal before you even turned a lap?
AY: I thought it would be something different and exciting to race, with the added benefit of not having to run my own kart. As for the championship, my goal was to win the championship as well as improve on my racing overall.
MS: You had competition karting experience prior to racing in the series, having run full seasons in both PRD pilot and X30 senior classes, winning the championship in the former. Would you say that experience helped you out this year, and if so how?
AY: The gained experience from competition karting helped me learn how to feel what the kart is doing along with how to make changes to my driving to fix those issues.
MS: You certainly proved to be the driver to beat in the class, putting up consistent finishes throughout the season; was there a point that you felt you had the championship in hand a bit early?
AY: I believed I had a high chance of winning the overall about half way through the season with the way things were going, since Jon was supposed to be out for the rest of the year from round 5. When I found out he would be finishing the year from round 7, having only missed 2 rounds, I knew I couldn't take anything for granted. I had to race hard and get those consistent finishes to wrap up the season.
MS: It was a busy year for you, also racing in some club races in the 206, as well as running the full season in the CalSpeed Super Series and IronMan Series. Of all of the racing, what would you say is you favorite, and why?
AY: I enjoyed racing in the IronMan Series particularly because I learned to love the strategy aspect of it. In the first half of the year, I didn't understand it completely, but something clicked about half way through the year and it's the most exciting race in my opinion.
MS: Speaking of Ironman, you actually secured the Summer Series title in the finale and also finished on the overall podium; having success in multiple different series, how do they differ, and do you see any crossover in skill sets from one to another?
AY: In IronMan, a very important part of being able to have good finishes is to consistently run fast lap times throughout the entire race as well as be able to work through lap traffic without losing time in the process. In Super Series, lap traffic isn't as common of an issue since the race isn't as long. In both races, I believe having someone who is willing to work with you is vital and the race craft to make smart decisions to make passes without falling back or losing time.
MS: Have you decided what you are going to be racing next year, especially with the Pro Class switching to the IronMan Series?
AY: I have been thinking about this for a while, but I decided to only race in Super Series and IronMan. With the improvement I have made throughout the year, I'm going to shoot for the overall championship in IronMan and possibly a podium finish in Super Series.
MS: Congrats again on the championship, and good luck this weekend!
AY: Thanks! I have high hopes for this weekend. I think the best part of it all is going to be attending the banquet and seeing everyone come together as a group!
Top 3 Pro Class Standings (After 2 Drops)
| | | |
| --- | --- | --- |
| 1) | Alyssa Yauney | 2797 |
| 2) | Jon Kimbrell | 2685 |
| 3) | Sean Bradley | 2417 |
Overall Championship: Britain and Hays Locked; Spotlight on 3rd-7th for podium fight…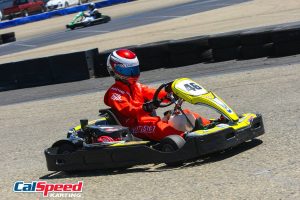 With Britain wrapping up the title last month and Taylor Hays locked into second place, the spotlight now shifts to the battle for the final three spots on the 5-driver overall podium. Charles Eichlin currently holds onto third place in the standings, and actually has a spot on the podium clinched (he can do no worse than 4th), but he'll be racing Jon Kimbrell to keep that spot tomorrow. The two had an unfortunate coming together last round that sees current 5th place runner close up to Jon as well to make things more interesting. With no drops to his name, Kimbrell can't have too bad of a day or else runs the risk of losing his 4th position to current 5th place runner Alyssa Yauney. The 75-point gap to Yauney is a large one to overcome compared to the 26 points difference from Jon to Chuck, but it is still in the cards for a position swap if something crazy happens.
Yauney will actually probably be more concerned with holding on to the final podium spot than going to catch her Pro Series rival, as sixth place Sean Fite sits just 18 points astern heading into the final event. The final driver in the mix but with an outside chance of getting it done is Bill Kreig, who currently places seventh and 45 points back from Yauney. This trio have been trading places on track and points in the standings all season, and it is fitting that the final podium spot comes down to them.
Top 10 Overall Standings (After 2 Drops)
| | | |
| --- | --- | --- |
| 1) | Patrick Britain | 2765 |
| 2) | Taylor Hays | 2702 |
| 3) | Charles Eichlin | 2605 |
| 4) | Jon Kimbrell | 2579 |
| 5) | Alyssa Yauney | 2504 |
| 6) | Sean Fite | 2486 |
| 7) | Bill Kreig | 2459 |
| 8) | Jose da Silva | 2394 |
| 9) | Chris Huerta | 2383 |
| 10) | Alexander Bermudez | 2245 |
Masters Championship: Da Silva goes two for two to all but wrap up title!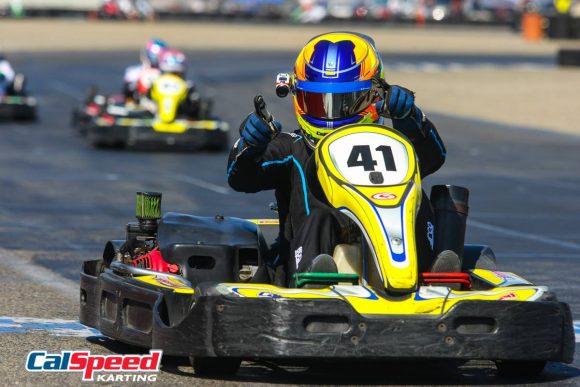 Three rounds ago the Masters championship had less than 50 points separating the top three, but then Jose da Silva flipped a switch, scoring back to back victories (the first two of his career) to own a 149-point lead going into the finale. While mathematically not enough to clinch since he has a toss of 260, second place in the standings Alexander Bermudez would need basically a perfect day along with Da Silva to use that toss to steal away the title in the final round. Instead, it looks like the third person to etch their name in the history books as a Super Series Masters champion is Jose da Silva; a deserving winner too, scoring not only his first podium but also his first win(s) in 2017.
With the title all but wrapped up, the focus now turns to the next two guys on the list, the aforementioned Bermudez and Masters perennial front runner Steve Spring. Only 38 points separate the pair, and the two are no strangers to seeing each other on track, regularly going wheel to wheel this season while scoring similar points almost every round. For sure this one will be a fun one to watch, especially if they end up in some of the same heat races…
Top 5 Masters Standings (After 2 Drops)
| | | |
| --- | --- | --- |
| 1) | Jose da Silva | 2394 |
| 2) | Alexander Bermudez | 2245 |
| 3) | Steve Spring | 2207 |
| 4) | Nathan Hood | 2079 |
| 5) | Diego Morales | 2057 |
Grand Masters Championship: Wika pulls away; Zevin to 2nd after career best performance…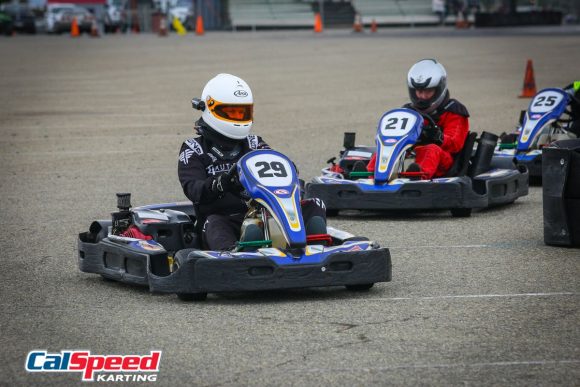 Another championship that is not officially clinched but is leaning heavily towards one outcome is here in the Grand Masters category. Tony Wika's steady improvement over the season hit its peak last month with a second A-Main berth and career high point earn of 298, enough to distance himself by 135 points heading into the finale. And while second place Tom Zevin also put up a career best last month with his maiden trip to the A-Main, Wika's throw out of 184 means this one is probably not leaving the leader's grasp.
Instead we look to the marginal lead that Zevin owns over season-long rival Joe Sabella; the 33-point advantage he holds being one of the largest between the two all season. With the duo regularly putting up marks that almost match exactly this season, last month's breakout run from Zevin really made a huge difference, and saw him steal away the second spot in the standings. The question now will be if Sabella can answer with his own break out run, and steal back the position he owned most of the year…
Top 5 Grand Masters Standings (After 2 Drops)
| | | |
| --- | --- | --- |
| 1) | Tony Wika | 1663 |
| 2) | Tom Zevin | 1528 |
| 3) | Joe Sabella | 1495 |
| 4) | Jeff Latimer | 1428 |
| 5) | Brian Starr | 1374 |
Rookie Championship: Dziemidok and Eaton take over final podium spots…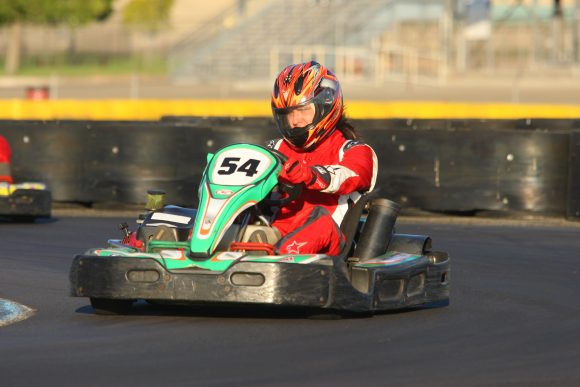 Luke and Daniel leap frog an absent Alfredo to take 2nd/3rd in standings…
The unpredictability of the rookie class this season continued into the penultimate round last month, as both Lucas Dziemidok and Daniel Eaton leap frogged an absent Alfredo Anguiano to steal away 2nd and 3rd in the standings. Even more impressive for Dziemidok is that he actually outscored Blackledge via an 11th place finish in the A-Main; equaling the rookie standout's best run this season. It certainly is a 'what might have been' in this class for the newcomer, but his performances will still snag him some hardware come Saturday night. He was also able to distance himself form Eaton in third for some breathing space heading into tomorrow, but considering both of these guys missed the first 4 races, it is a stout result. Each are also in the hunt for the Sportsman title, so there is plenty to play for in the finale…
Top 5 Rookie Standings (After 2 Drops)
| | | |
| --- | --- | --- |
| 1) | Thomas Blackledge | 2171 |
| 2) | Lucas Dziemidok | 1272 |
| 3) | Daniel Eaton | 1185 |
| 4) | Alfredo Anguiano | 1066 |
| 5) | Mark Sternberg | 1024 |
Sportsman Sub-Championship: It's a 5-way battle royal for the cup!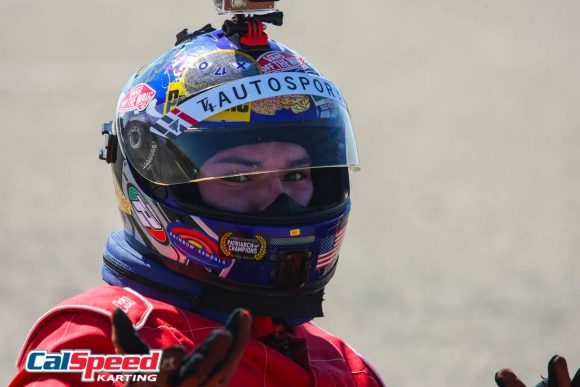 The Sportsman sub-championship spans just the final four races of the season here in 2017, but it will be the replacement for the Rookie Championship in 2018. If this four round shootout is any indication for what we will see next season, it will be an extremely exciting class to watch!
Going in to tomorrow, Sprint Series two-time winner and 3rd place overall finisher Caden Thure leads a group of five drivers that mathematically have a shot at this thing, including rookie standout Lucas Dziemidok, Grand Masters point leader Tony Wika, Sprint Series winner Randy McKee and impressive new kid on the block Daniel Eaton. Thure has a 38-point advantage of 2nd place Dziemidok, but the whole group of five is separated by only 65 points; for a group that has seen swings in point earnings from 192 to 342, this means literally anything can happen.
Thure opened things up with a pair of strong rounds which is why he is out front, but last month saw his worst run yet that brought the rest in closer. Conversely, Dziemidok has improved with every round, and is coming off his best run yet in his short season. In Wika we have the most consistent of the drivers, keeping his point totals in the mid-to-high 200's throughout the series. McKee is currently not on the entry list, but has the highest single round score of 342, and if he shows will certainly have a shot at bringing this home. Last but not least is Eaton, who while has been a bit up and down, has certainly raised eyebrows by running at the front of a few heat races thus far.
This is the closest of any of the titles not sewn up yet, and for sure will be a fun one to watch!
Top 10 Sportsman Standings (After 1 drop)
| | | |
| --- | --- | --- |
| 1) | Caden Thure | 606 |
| 2) | Lucas Dziemidok | 568 |
| 3) | Tony Wika | 558 |
| 4) | Randy McKee | 545 |
| 5) | Daniel Eaton | 541 |
Heavy Championship: Michael Collins Takes over top spot heading into finale!

The come from behind championship run is almost complete. Michael Collins put in one of his best runs ever in the penultimate round of the championship to steal away the top spot in the standings. Receiving confirmation ahead of this weekend that Jason Collins will not be able to attend because of his increasingly busy work schedule, Michael will bring home the title with the green flag tomorrow. It was a long and crazy road in this championship, and the second time we have seen a championship swap hands late in the season for this category.
Top 2 Heavy Standings
| | | |
| --- | --- | --- |
| 1) | Michael Collins | 1195 |
| 2) | Jason Collins | 1165 |
Team Championship: The boys are indeed, Back In Town…


The team championship was dominated by a single team this year, so much so that the preview didn't even change for these guys after about the halfway point. But with championship officially clinched, let's take a look at some stats from the trio that brought this thing home in 2017. Congrats guys!
Heading into the final round, team 'T4 The Boys Are Back In Town' have 6894 total points after drops, with their drivers Taylor Hays, TJ Blackledge, and Chris Carter sitting 2nd, 12th, and 16th in the standings respectively. Hays picked up a win this season, while Carter finished as high as 10th in the A-Main, with Blackledge scoring an 11th. The rookie scored the team's lone pole position, while all three scored fast lap honors this year. The teams' ability to regularly qualify towards the sharp end allowed them to more often than not challenge or finish inside the top five in the heart races as a group, with all of there non-dropped point races seeing them in the A-Main. For sure a deserving group for the championship, these three really put a stamp on what it takes to bring home a team title. Congratulations!