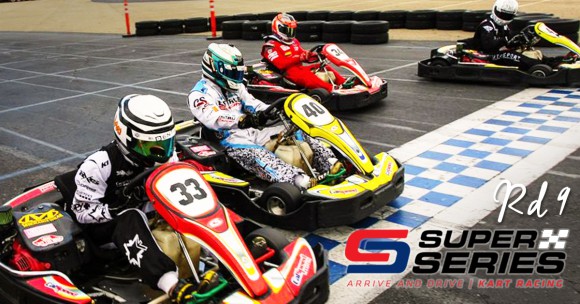 Classico CCW- The 2016 Final Four Begins
The Playoffs. The Finals. The Chase.
Regardless of what they are called, the last few events in a season provide the stage and set pieces for a grand finale; anticipation of the final showdown builds, and with each passing event the possible outcomes whittle down, leaving just the fruits of a season long battle: The Championship. Also at this point in the season new goals are made. Regardless of what the intentions for the season may have been in the Winter, with the Fall comes a new focus, and a drive to meet the challenge head on. For not all fight for titles, but all battle for personal success…
Just four rounds remain in the 2016 CalSpeed Super Series season, and all up and down the field there are battles raging in the point standings. Tomorrow the final push to achieve original and newly set landmarks for the year will start on Classico CCW, the first of three reverse layout tracks in a row. Will we see a usual face at the sharp end, or will it be yet another first time winner standing on the top step?
Flashback: 2015 Classico CCW- Wes Dent removes the asterisk…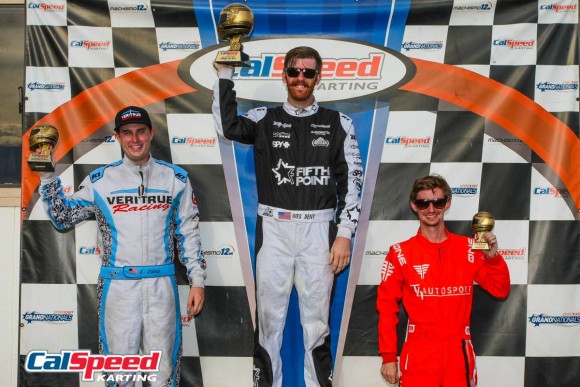 New to the calendar in the 2013 season, the third ever event on the toughest track configuration, now in reverse, would see it dominated by the veterans of the sport, but it still had a few new faces shine as well. With all of the primary point contenders at the sharp end once again, it was no surprise to see names like Kimbrell, Bravo, Hays, Mercer, and Dent score a win in their heat races. It was the slightly rarer names out front like Hart, Enz, Huerta that raised some eyebrows however, showing that Classico isn't just a home for the most experienced.
When the A-Main took the green flag it would be Classico aficionado Hays leading the way, proving he is good on the twisty layout no matter which direction he was going. He would lead the most laps, but as the the field raced its way into the second half of the contest, it was title contender Wes Dent taking over at the point. While at front all season, a shot at another win was a big deal for Dent; awarded his first win after a rain shortened race in the early part of the season, Dent was eager to prove it was well deserved, and once he was in the lead he would not let it go. With infighting between Hays and Logan Calvin in the esses in the final circuits, Wes Dent would score his second career win, and wipe away the asterisk from his name in the win category. Calvin would best Hays to steal away the second spot, while the latter settled for the final step on the podium.
Classico CCW: Rare, but familiar…
Classico is known to be the toughest layout on the Super Series calendar, both because of its physical toll on the drivers, and its tight, twisty nature being a challenge to master. Going in the counter-clockwise direction, the track still punishes drivers, but it does offer several more passing opportunities. And while it will see the green flag for just the fourth time in tomorrow's event, the actuality isn't much that is unique to this circuit.
The esses reverse are in play during Tecnico, and after you exit out of Contino, it is all Grande CCW after that; the run through Silk and into the Grande Hairpin, as well as the run up Scandi, past turn four and through the Bypass corner which now graces every counter clockwise run track. With ample opportunities to make moves on your opponent, this direction is certainly the 'friendlier' of the two.
It has seen three different winners in three different events, and the only driver to have been on the podium more than once is Logan Calvin, albeit never on the top step. While it is a CCW track, and therefore does see some reverse-layout specialist do well, the esses are still a key part to excelling here. Classico in any direction makes you earn it, and it will be interesting to see if any new faces can step out from the crowd of usual suspects come Saturday.
Top Drivers on Classico CCW:
Sergio Bravo- 1 win, 1 podium, 3 heat wins, 6 Heat T3's
Jon Kimbrell- 1 win, 1 podium, 3 heat wins, 4 Heat T3's, 2 Fast Laps
Wes Dent- 1 win, 1 podium, 1 heat win, 4 Heat T3's
Logan Calvin- 2 podiums, 2 heat wins, 4 Heat T3's
Darren Mercer- 1 podium, 3 heat wins, 5 Heat T3's
CalSpeed Driver Focus: Andres Prieto…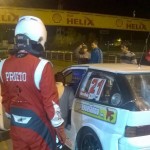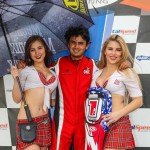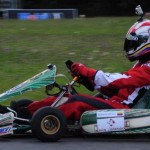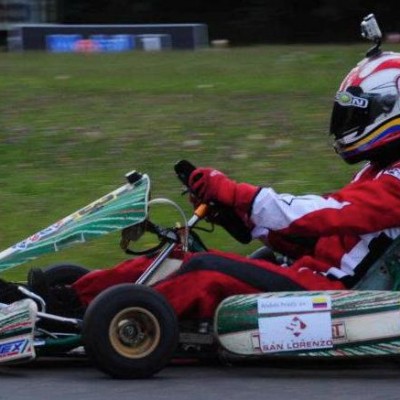 From sim racing to real life racing; karts to cars; indoor to outdoor; this driver has quite a bit of experience behind the wheel, and it shows in his results. After putting up back to back podium finishes, I got a chance to chat up the driver from Colombia to learn a little bit more about his background. This month's Driver Focus, Andres Prieto.
Mike Smith: First up, congrats on your back to back podiums these past two rounds! Also, nice job so far this season; up to 6th in the standings heading into the final four races!
Andres Prieto: Thank you! It's been a year of ups and downs; downs haven't been so bad, but they are still downs. Hopefully I can get to the top three in my "rookie" season.
MS: With a pair of Grands Super Final wins to your name, you are no stranger to success out here at CalSpeed; this is your first full season in the Super Series though. How does the month to month challenge differ from that one-off weekend?
AP: For me it is pretty much the same, the only difference I find is that the Super Finals were longer and had pit strategy, which I think I am good at. Other than that it is the same, try to go fast every lap. Attack when its right to attack, be conservative when you have to be conservative.
MS: Let's talk about beginnings. I first met you at the Indoor Karting World Championships, I believe in 2007, but how did Andres Prieto get started in racing?
AP: Yeah! I have done four of those. I got started in this in a total random way back in 2002 I think (I was 14 I think) my father was doing some errands and wanted to get rid of me, so he took me to an indoor track. That day there was a Junior championship race and I won that race. It was back then when Montoya was starting to get huge; I remember the track was full of spectators that day, it was great. Haven't stopped since.
MS: Growing up in Colombia, and moving here to the states for school, what do you see on the horizons for you and racing? Is a career behind the wheel something you strive for, or is this more a hobby to enjoy?
AP: A career in motorsport equals a huge investment. Sadly, my family doesn't have enough money to back me up. So I decided to do that myself. Industrial engineer with a Master in business; the objective was eventually to end up here in the states. Now I think I have good opportunities in front of me. I am going to start in the Skip Barber path at the end of this year; hoping to launch my official "professional" career. A bit old, yes, but I needed a good financial back up.
MS: What are some of your most memorable moments in racing? Have you done Sport karting exclusively, or do you have experience in other forms of motorsports?
AP: Well all KWC's have been quite an experience. But I have done a lot of sport car racing and ROTAX. Cars: Started in 2007, highest ranked student at the "Escuela de Pilotos" in Colombia, that gave me the right to race the most important race in Colombian motorsports which is a 6 hour enduro in December, where we finished third in our category our first year in. Was invited to that race again in 2014 in a more powerful car, we made the pole position but got a bunch of mechanical issues so didn't accomplish a good finish. In the states I ran an invitational 500 miles at Homestead in a MX5 where we finished 4th. I love racing cars, and honestly I think I'm way better at it than karting. Sim Racing: (Yes this is experience as well) 4 times league champion in GTR2. Almost a 20% winning percentage in iRacing. Been doing this since 2002. Karts: Well 4 KWC's normally finishing in the top 20 (which is really hard) best finish of 5th in Brazil. 3 SKGNs and well you know the stats to that, best finish of 9th I think. I did a season of ROTAX in Colombia for which I finished 5th on the championship I think, it was tough to be competitive with one engine and one chassis with everyone running 5 engines and 2 chassis, but it was a lot of fun and I learned a lot from it. Also I have been like 5 or 6 times rental karting champion in Colombia. Top 3 moments: Winning the qualy shootout and KWC final in Brazil, the podium at the Colombian endure race, and my 2nd final win at SKGN (I was recovering from being REALLY sick).
MS: Going back to Sport Karting here at CalSpeed, what has been the biggest challenge for you in the Super Series?
AP: Know when to get into attack mode, and when to get into conservative mode. End of story.
MS: While the past couple of months have seen you at the sharp end, you have actually had a quietly solid season thus far, with no round worse than a 315-point day. What has changed lately that has seen you find the podium twice?
AP: I have been getting better at knowing when to attack and when to be conservative. Also my pace has improved a bit, I had a tough year last year for my health, so I have been training hard to get back in shape both mentally and physically.
MS: You are just off the 5-driver podium for the overall championship in your first full season. What is it going to take in these final four races to get inside that top 5? Is there any one particular track you feel better about?
AP: Just keep the momentum going. I do like Grande and Classico better but that is not relevant for me. It's been a while since I have fought for a championship (or its top 5) since living in Chile I wasn't constantly racing, so 3 years on the bench did some damage, but I'm getting back there.
MS: Thanks for your time Andres, and good luck this weekend!
AP: Thank you for the spotlight. I want to congratulate you guys for all the effort you take in getting all series together, it's very hard to find a good championship organizer having a fair competition. You guys have managed to not make it only about your luck, but mostly about raw talent, and that is very hard to find in any racing category (other than sim racing).
The Overall Championship: So Begins the "Brother's War"…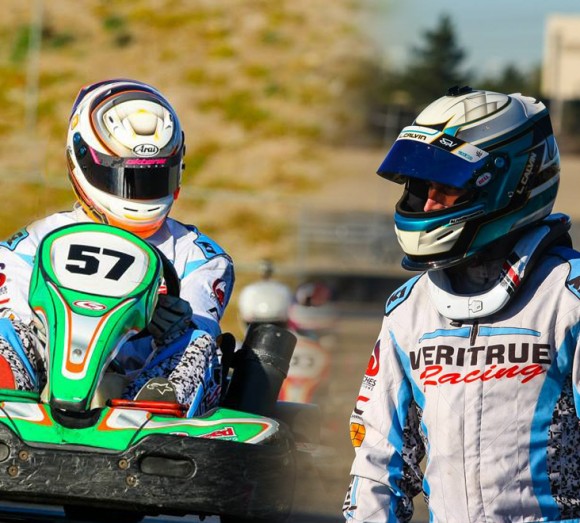 There are four battles yet to be decided in the fight for the 2016 Super Series Overall Championship, and for all intents and purposes, it looks to come down to just two individuals. While math says there is still a shot outside of the top two, this writer has focused in on the probable 1 on 1 fight that has been brewing since the green flag fell in January; possibly for years.
It has been a war of attrition, and these two combatants stand near the top of the mountain; each vying for the summit, reaching to plant their flag and seal their claim to the title. Once perhaps regarded as allies, they now look to take the fight directly to one another. One is a decorated combatant who has claimed this realm as his before; the other a proven challenger that is actually a handhold closer to the top. The goal is clear, and within reach. And the only thing in your way, is family…
I was able to chat with both brothers, asking them each the same three questions, and a fourth directed just to them. Both are confident, and eager to take the fight to the track, and here's what they had to say:
Mike Smith: Going into these final 4 races of the year, it looks to be a mano-e-mano fight between you and your brother. Do you see it this way? And do you treat this fight different because you're siblings, or just like he's another driver?
Miles Calvin: Heading into these last 4 rounds, the championship fight is pretty much turned into a two horse race. Anything can happen, but it would have to go really bad for us to lose our lead. So I really feel like I am only racing one person for the next four rounds. And it just happens to be my brother. As far as racing him differently, I feel that is a true statement. We have raced each other for years and know each other's strengths and weaknesses. We have talked about moves we have made in the past and how we have approached each race. Now it's like racing an opponent that knows what you are going to do before you do it, so it's important to stick to what you know best but also try to mix it up and throw a little bit of a surprise in there. So it can be tough but at the end of the day I signed up to win and if it means racing my brother tooth and nail, that's what it means. One of us should win this thing, and I have to make sure that I don't leave any points out on the track to ensure it's me standing on top of the box at the end of the year!
Logan Calvin: This battle is most definitely different being that it's my brother. Normally, I would have no problem going after my competition with the objective of making their day rough. When battling with Miles, that mentality is much different. I'm always out to beat him but not totally ruin his day. It doesn't help that he knows me better then anyone out there. He usually knows what I am going to do before I do.
MS: You guys have been almost equal throughout the entire year, staying within 15 points of each other in every round save one. Is there something you can do as a driver to find an edge in these final four races, or can we expect more of the same in the results category?
MC: Well on my end I know I sit a little better in drops than him, but that can change very quickly as well. So I have to make good decisions and make him beat me and not beat myself. I also know that what has gotten me here is being aggressive and opportunistic, so I can't change my game plan either. Just race smart and carry this on for four more rounds. We have raced each other a lot this year and I'd be curious to see who has the head to head edge, but those races are the most important because I have direct control on his result, instead of relying on others to beat him. So when I get a chance I got to beat him. That will help!!
LC: For the beginning of the season we were working hard together to be able to have a mano-e-mano battle for the second half. By working together, we would usually have similar results on the day. Now the mentality has changed and I think there will be a shake up in the points come the next few rounds. Something I feel I have an edge on is the opportunities I've had to come to CalSpeed and practice. As of late I've been doing a good amount of coaching and the extra track time I hope will swing in my favor.
MS: Aside from this weekend's race on Classico CCW, you have already run on the final three tracks of Tecnico, Grande CCW and Grande this season. Of the four, is there one in particular you feel is your best shot to solidify an advantage?
MC: I don't think either of us have an edge on a track more than the other. We have both turned countless laps and know the ins and outs. All I am really focused on is the next twelve races and making sure I make the best possible finish with a not so good kart and making sure I pick up max points with the better karts. If I do that I know I will have a shot!
LC: I don't think they're is a favorite track or one I have more of an advantage on. All the remaining tracks will make for good racing and the best man will come out of it. I'm just hoping for a good battle and that no outside sources interfere.
MS: Miles, you go into these final four events as the challenger; your foe is the defending Super Series Champ, the 3-time and back to back National Champ… Your brother. You have the point lead and have been strong since the opener, but your rival is arguably one of the best in the business. Why does the elder Calvin have the best shot to win this championship?
MC: Logan definitely has the trophies and titles to back up his skill. He is a great driver but all I would say is don't forget who taught him! Over the years I really have felt that I have had the best shot to win the title, whether it is a Super Series championship or Grand Nationals, but it hasn't happened. Racing takes a little bit of good fortune and I finally feel like I am on the right side of things. I know it's not going to be easy but I am glad it's him because there is nothing better than knocking off the champ!! And I got one plan. To knock him off! See you Saturday!!
MS: Logan, you are the reigning champ, and once again the National Champ. Here in your home series you are challenged by someone who has been there every step of the way in your career, you have called a teammate, and is your tuner when you race LAKC… Your brother. The stats lean to you, but you trail in the points heading into the final four races. Why does the younger Calvin hold the advantage in this championship?
LC: I have been blessed with my accomplishments in my career. When it comes to long seasons and race weekends I believe my mental strengths and calmness have helped win those championships. In past Miles has been flustered with bad luck or situations which I have not seen this year. He is racing with a completely different mind set and it has been proving to be working. SKGN was a great example of Miles having bad luck right at the start. I never saw him flustered, yet just concentrated on the next race for a good result. Making a comeback to finish 2nd was proof of what Miles is capable of this year. —- All in all I think this championship will come down to the last race. I know Miles wants this championship bad but I'm not going to make it easy by any means. It will be a fight to the end.
Top 4 Overall Standings (Drops)
| | | | |
| --- | --- | --- | --- |
| 1) | Miles Calvin | 2316 | (360, 359) |
| 2) | Logan Calvin | -17 | (353, 340) |
| 3) | Aaron Scott | -103 | (315, 0) |
| 4) | Charles Eichlin | -107 | (337, 323) |
The Podium Battle: 5 drivers in immediate hunt led by Scott, few more with outside shot…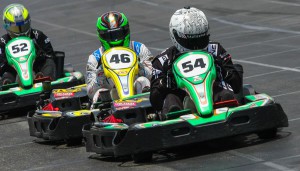 If there is one guy that could spoil the party up front for the brothers, it is surely Aaron Scott. He will still need some help, but with the brother's war raging up front, it could be just the help he needs. All season he has been the consistent factor taking the fight to those two guys, and while the road isn't exactly smooth ahead, it isn't completely out of the realm. Part of what makes the seas a bit choppy though is the fact that the drivers just behind him in the standings have really hit their stride of late. Charles Eichlin is fresh off his maiden win at the Classico GP, Henry Morse backed up his round #6 win with a air of solid results, and back to back podiums from Andres Prieto sees the trio all nipping at Scott's third in the standings. Now that said, we know that Morse will be missing round #10, so that will make things a bit more difficult for him as he is forced to use his 306 drop instead. The drops in fact are actually where both Chuck and Prieto have an advantage, as they both have 330+ days to fall back on. Not great, but they are a decent piece of insurance should the need arise.
I also have Sergio Bravo on the list, because well, Sergio Bravo. The former Overall Champ is on the outside looking in on the podium hardware right now, but he is only 30 points back from Andres, and with the missed round for Morse looming, a top five is certainly in the cards…
3rd-7th Overall Standings (Drops)
| | | | |
| --- | --- | --- | --- |
| 3) | Aaron Scott | 2213 | (315, 0) |
| 4) | Charles Eichlin | -4 | (337, 323) |
| 5) | Henry Morse | -17 | (306, 0) |
| 6) | Andres Prieto | -47 | (331, 315) |
| 7) | Sergio Bravo | -71 | (247, 176) |
The Masters Championship: Bravo needs to hold off Connell; da Silva VS the rest…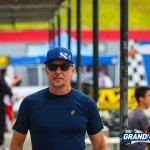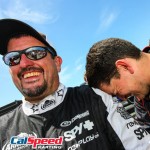 The only other truly close fight for a championship left is that of the Masters Championship. Reigning and 5 time Masters Champ Sergio Bravo holds onto a little over one-hundred-point lead on rival Mark Connell, which normally would be a pretty good cushion. Why isn't it? Because Bravo's best drop is a 247, and a 100 point swing between these two drivers has already happened on a few occasions this year. Of the two Connell has been the more consistent one, but Bravo has put up the bigger numbers on occasion, including a win in round #7.
Behind the top two is a hefty gap back to third, where Jose da Silva sits on an island with about 150 points in either direction. Like the aforementioned drop situation for Bravo though, he too has nothing really to fall back on, with the caveat being the potential amount of points to lose is typically a little lower. This is because of where the group typically runs, and the fact they typically are 'rubbin fenders' when they do it. Still, Nathan Hood's breakout season continues to edge him closer to the 3rd spot on the podium, his consistency saw a boost with a 317-point day, a big reason he bumped up in front of Vince Burke in the standings. Burke has been no less consistent, but has rookie Alexander Bermudez just 6 points astern, making the fight for the top 5, and potentially the final hardware spot wide open.
Top 5 Masters Standings (Best Drop)
| | | | |
| --- | --- | --- | --- |
| 1) | Sergio Bravo | 2142 | (247) |
| 2) | Mark Connell | -109 | (282) |
| | | | |
| 3) | Jose da Silva | 1851 | (244) |
| 4) | Nathan Hood | -145 | (260) |
| 5) | Vince Burke | -169 | (200) |
The Grand Masters Championship: Kimbrell P1; Fight is for 3rd with Starr and Sabella in lead…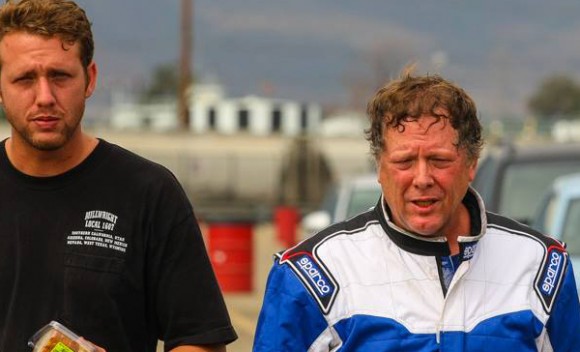 A 230+ point lead is nothing less than healthy, BUT when talking about the constant ebb and flow that is the Grand Master division, healthy and sickly seem to be bedfellows. The advantage certainly lies with reigning champ Dennis Kimbrell, but while he has been the only one to find the 300's in the points, his rivals have been able to score him from time to time as well. In fact, both #2 Brian Starr and #3 Joe Sabella looked about as good as they have all season last round, and they could be peaking at the right time here. With second and third pulling away ever so slightly after last round, we could see the contenders all but decided if they can back it up in round #9.
For Jeff Latimer, Steve Frame, and Tom Zevin, the improvement and consistency is coming, but they'll need a bit more to take the fight to the top 3. There is time to make it happen, but it will need to get fired up starting now.
Top 5 Grand Masters Standings (Best Drop)
| | | | |
| --- | --- | --- | --- |
| 1) | Dennis Kimbrell | 1461 | (162) |
| | | | |
| 2) | Brian Starr | 1227 | (0) |
| 3) | Joe Sabella | -58 | (164) |
| 5) | Jeff Latimer | -176 | (150) |
| 4) | Steve Frame | -187 | (137) |
The Rookie Championship: Bermudez is gone; great fight for rest of podium…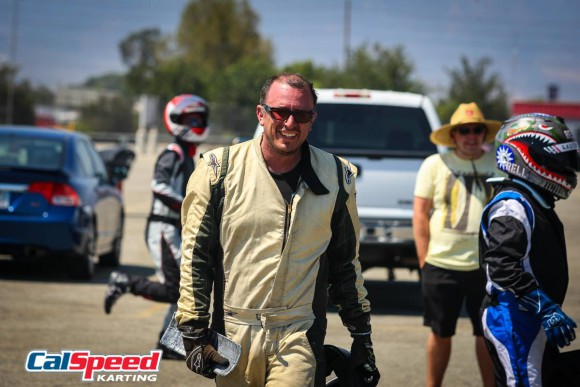 The rookie of the year championship is all but a forgone conclusion, especially when the math closes in on clinch territory these next couple of rounds. Alexander Bermudez shot out of a cannon in January, and has dominated the division every step of the way.
Behind him however has been a hot bed of new talent coming in and developing over the course of the season, with Brenden DeLorto and Tyler Rousseau moving up into the next two spots on the docket. In last round's preview I talked about Tyler's form, and asked if he could fight for a podium in class. He answered, backing up his 223 point day with a 220, moving up 3 spots to take over 3rd, and close in on DeLorto. For his part, Brenden has been a model of consistency over the last few races, but will need to find a little bit more to keep his advantage over the quickly closing in Rousseau.
Behind this trio is a host of drivers that have shown promise and constant improvement, and could still shake things up in class. Justin Schuoler's focus on his LO206 program has kept him out of the Sport Karting seat, but if and when he does come out, will surely be a threat for some solid points. John Rice has been running in both the Sprint and the Super Series, and his improvement has been noticeable, as has Tony Wika's just behind him. Both of these guys will by vying for spots inside the top 5 and I think could still raise eyebrows in 2016.
Speaking of which, a quick shout out to Aiden Yoder, who had a break out run on Classico last month, besting his personal best by over 70 points. Here is a kid that could make some more noise before the year is out as well…
Top 5 Rookie Standings
| | | |
| --- | --- | --- |
| 1) | Alexander Bermudez | 1676 |
| | | |
| 2) | Brenden Delorto | 1029 |
| 3) | Tyler Rousseau | -92 |
| 4) | Justin Schuoler | -119 |
| 5) | John Rice | -142 |
The Team Championship: Momentum favoring the challengers…



With four rounds to play the top 4 teams are still in the hunt, and momentum is favoring the challengers: all 3 have out scored the leaders in each of the past two rounds. That said, round #7 was Scott's worst all season and he was absent for round 8, so if you take that it is really just the other teams capitalizing, not the leaders faltering. Scott's teammates Vince Burke and Chris Carter put up very close to their best performances all season in their leader's absence, so they are still very much the favorites. All that said, Scott was not on the entry list at the time of this writing…
An absent Scott would put blood in the water for the championship fight, and the next two teams in line could make up some serious headway this weekend. I say two and not three because also absent from the entry list right now is Sprint Series point leader and 'Fast and Furious' team member Ashley Arnott. If Ashley is not in attendance this weekend, it will probably spell the end of that team's chances at the title.
For RNA and CRD though, it is full steam ahead, and both teams look good to provide a challenge to the top step. We'll know more after this weekend, but the Team Championship looks to be tightening up…
Top 5 Team Standings (Best Drops)
| | | | |
| --- | --- | --- | --- |
| 1) | T4 - Midvale | 5280 | (678) |
| 2) | RNA - C McD 2 | -157 | (708) |
| 3) | CRD | -189 | (733) |
| 4) | Fast and Furious | -269 | (681) |
| 5) | T4 - Witcher | -505 | (141) |