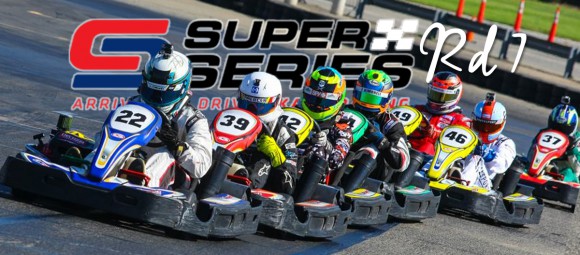 Sportivo- The Halfway Point Review
The halfway point of the CalSpeed Super Series seems to always bring a bit of uncertainty with it, as drivers sometimes either re-focus themselves, or re-evaluate their goals, taking things in a different direction. It sees surges from drivers who had just run the Sport Kart Grand Nationals, and sees others fight to maintain what they had over the first six months. No matter if continuing the fight towards hardware, or just looking for more personal bests or achievements, the second half of the season brings with it plenty to look forward to.
And while it will see four different tracks for the second time, it will also see the Classico Grand Prix as well as a reverse run on the same layout in rounds #8 and #9 respectively to end the summer stretch. This general familiarity is what also sees many rookies or Series newcomers excel in the second half of the year; this includes drivers that make select starts from the Sprint Series as they prepare for a 2017 campaign.
In the following preview we'll take a quick but slightly broader look at each of the championship categories, and set the stage for some of the things to watch for over the next couple of events. As we get down to the final four rounds of the year, we'll start breaking things up to hone in on even more battles, including some of the non-hardware but still landmark positions drivers will be shooting for.
Smitty's Spotlight: The best way to finish a race? 1 lap at a time…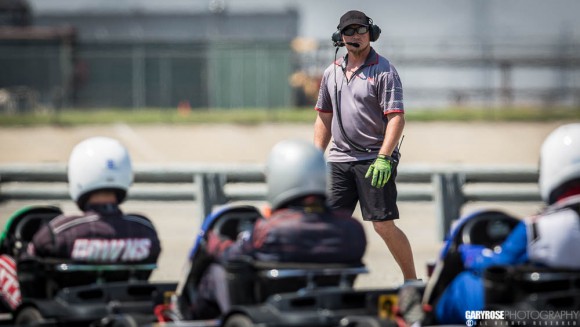 Everyone enters the season with a different mindset, goal, and thought process. As the season progresses these things may change, and in the case of our original goal seemingly getting out of reach, it can sometimes be discouraging. The thing to remember is that there is always something to work on and improve upon, and a lot of times it has nothing to do with the results. Thing is, it is the results that stare us in straight the face after every lap, every session, and every round via our lap timers, the posted results, and the points on the website. Because of this it can sometimes be tough to maintain the 'fun' when the 'results' aren't what we want them to be. So how can we still look at the results, but maintain the fun when they are arguably not what we wanted?
As we head into the second half of the season, take stock of the season thus far; are you on track to achieve the goals you put forth in January? If not, start researching your season so far. Mark down your bests stats- overall and on each individual track. You can set a new goal to beat your current best, and/or your best on each track. This however can also make each race a bit discouraging; so try this: averages and individuals.
Instead of making the 'new' goals or focus's as tough as possible, make things a bit more manageable and able to flex with the ebb and flow of the next six races. Take a look at your average point haul on the season, as well as your highest drop. New goal; beat those two things. Also, look at who you typically race with every month; find any regular occurrences? Push to try and beat those particular drivers. Even if it is for 50th, 50th can be the new 1st… It's the new goal. Consistently .5 seconds off the top guys? See if you can shave that down to point four, and so on.
Point is, instead of maintaining a goal that seems out of reach, fine tune it or make a new one that allows you to fight each and every round and have fun doing it. Sometimes all we need is a small mental reset to find big results…
Sportivo 'By The Numbers': To win, you must go through the Calvins…
Aside from Tecnico, Sportivo is the youngest track in use for the Super Series, with only eight prior events having been run on the layout. Half of those events have been won by two drivers, who are the same two guys that own the top of the standings: Logan and Miles Calvin. Aside from them you have former podium finishers Bravo, Kreig, and Kimbrell on the list below that are slated to be in attendance this weekend as well. A couple of other podium finishers will be in attendance as well, with Aaron Scott and Henry Morse each with a top three to their name.
That said there are a lot of other drivers that find a home on the Sportivo layout, putting up their best numbers on the track, with the occasional first time pole position or heat win not too surprising when it happens here.
Top Drivers on Sportivo:
Logan Calvin- 2 wins, 5 podiums, 9 heat wins, 11 Heat T3's, 3 Fast Laps
Miles Calvin- 2 wins, 2 podiums, 4 heat wins, 9 Heat T3's, 1 pole
Darren Mercer- 1 win, 3 podiums, 6 heat wins, 11 Heat T3's, 1 pole, 2 Fast Laps
Diego Morales- 1 win, 1 podium, 3 heat wins, 7 Heat T3's, 1 poles, 2 Fast Laps
Jonathon Vitolo- 1 win, 1 podium, 1 heat win, 4 heat top 3's
David Kelmenson- 1 win, 1 podium, 3 Heat T3's, 2 Fast Laps
Patrick Britain- 3 podiums, 1 heat win, 5 Heat T3's
Sergio Bravo- 2 podiums, 4 heat wins, 11 Heat T3's, 5 Fast Laps
Bill Kreig- 2 podiums, 7 Heat T3's, 2 poles, 2 Fast Laps
Jon Kimbrell- 1 podium, 5 heat wins, 9 Heat T3's, 3 Fast Laps
The Overall Championship: They're all chasing the National Champion…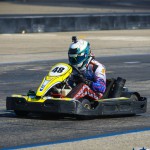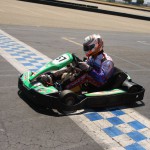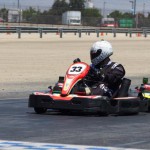 While not insurmountable, the almost 100-point gap between 3rd and 4th in the standings has given us a pretty clear line in the sand as to what we are looking at in terms of the overall championship fight. Add to that the fact that 4th-13th are separated by about 80 points, and it puts a little more weight in what that gap represents: we have two different fights here: one for the title, and one for the top 5 podium.
It really is no surprise to see the top two names in the standings read 'Calvin'; one being the reigning Super Series Champ and now back to back National Champ, and the other having already scored 3 wins this year. The third name in the three-way fight for the 2016 crown though is Aaron Scott, whose consistency has kept him within reach, and makes him the sole driver to keep this from being an exclusive fight between brothers. Scott doesn't have the strength in his throw outs that the former two have, but he has proven that he can also go toe-to-toe with them, finishing on the podium 3 times and in 4th in the most recent round.
Behind the top three is where we will see a lot of shuffling over the next few months and for many different reasons; some will move out of the front pack after missing some races, and others will be forced to fall back on their dropped races, making room for others to march up that ladder. They'll all be eying the hardware within immediate reach that is 4th and 5th positions overall, currently held by Charles Eichlin and Adam Nagao respectively. But as I mentioned before, there are several drivers well within striking distance behind them, and with the margins as close as they are, its anyone's guess who from this group has the advantage.
That said, Nagao carries a lot of momentum heading into the second half of the year after his 4th overall run at the recent Sport Kart Grands, but there are several other drivers around him that can echo the momentum sentiment. Eichlin may not have had the finishing positon in the Grands he wanted, but that result has an astrix on it because he was running at the sharp end more than once when things went south. Driving the best we've ever seen from him, he is still going be tough to shake from the top five in the standings. Sean Fite has peaked as of late too, looking very good of recent months with a 5th and 6th at the past two Super Series, and then an 8th overall at the Grands. And remember that Henry Morse is the most recent winner in the Series, grabbing his maiden victory in round #6, splitting his time between the Super Series and the Pirelli World Challenge.
After that you have the entirety of the Masters podium with Bravo, Connell, and Morales, as well as perennial front runner Bill Kreig, and then Matt Hart and Ian Enz also in the mix, each having career seasons thus far. The top 15 is incredibly stout right now, and it will be interesting to see who will be able to carry the momentum from the first half into the next, and still who has even more up their sleeve.
Top 15 Overall Standings
| | | | |
| --- | --- | --- | --- |
| 1) | Logan Calvin | 1560 | (717) |
| 2) | Miles Calvin | 1556 | (760) |
| 3) | Aaron Scott | 1544 | (669) |
| 4) | Charles Eichlin | 1455 | (660) |
| 5) | Adam Nagao | 1446 | (559) |
| 6) | Patrick Britain | 1442 | (0) |
| 7) | Henry Morse | 1435 | (306) |
| 8) | Sean Fite | 1396 | (624) |
| 9) | Sergio Bravo | 1387 | (423) |
| 10) | Andres Prieto | 1386 | (624) |
| 11) | Ian Enz | 1382 | (578) |
| 12) | Mark Connell | 1375 | (579) |
| 13) | Bill Kreig | 1374 | (517) |
| 14) | Matt Hart | 1324 | (306) |
| 15) | Diego Morales | 1320 | (0) |
The Masters Championship: New Masters National Champ Morales holds the cards…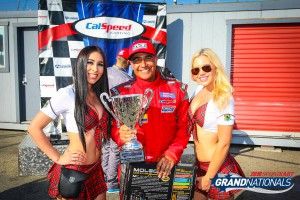 2016 is hosting the best fight for the Masters title in years, with reigning Super Series Masters Champ Sergio Bravo flanked by recent podium finisher Mark Connell, and the newly crowned Masters National Champion Diego Morales. Like the overall chase, the battle for the podium here has pulled away from 4th on back, albeit at a slightly larger margin. But here's the catch: Morales may be missing more events this season. This means that what is currently a very tight battle for the crown could get split up a bit, but then it would add an incredible fight for the final podium spot, just like in the overall championship bout.
The split from 3rd to 4th has been really possible because of the consistency from the top three drivers to not only finish up front to score the big points, but be sure to keep it close to the front even on the off days. Their best and worst finishes are still typically higher than their fellow Masters competitors, especially in the case of title challenger Connell, who leads all the other drivers in drops value. And while Connell has been driving his absolute best this year, you can never count out Bravo, who almost gets better when he gets backed into a wall. It seems the closer the title fight, the more he digs, having put up very strong second half numbers when the chips were down. In Morales, it is more of a question of whether he will be competing or not; if he's here, he'll be in the mix.
But let's say he misses a round or two…
This would dump him down the charts as he has already missed a pair of events, and right behind him are the next six drivers separated by less than 100 points. What adds to this is the fact this group of drivers almost always finds themselves on course too, regular battling amongst themselves either in the front of the B, or more often then not, inside the A-Main. Many of these guys are having their best years to date, and with everyone moving up and improving, the probability of some breakout performances from any one of them is quite high. Right now veteran Jose da Silva leads the pack by a small margin, which makes sense as the reigning #3 driver in the Series, but that advantage of 50 points isn't anything to rest on. This will be a big weekend to springboard the rest of the year, and it will be even bigger if it turns out that they are going for hardware…
Top 10 Masters Standings
| | | | |
| --- | --- | --- | --- |
| 1) | Sergio Bravo | 1387 | (423) |
| 2) | Mark Connell | 1375 | (579) |
| 3) | Diego Morales | 1320 | (0) |
| 4) | Jose da Silva | 1175 | (460) |
| 5) | Vince Burke | 1125 | (455) |
| 6) | Nathan Hood | 1122 | (496) |
| 7) | Ariel Rubio | 1101 | (464) |
| 8) | Steve Spring | 1099 | (451) |
| 9) | Alexander Bermudez | 1078 | (233) |
| 10) | Chris Carter | 935 | (303) |
The Grand Masters Championship: Starr bringing the challenge to Kimbrell…
The theme of very close podium fights continues with the Grand Masters category, but it could blossom into even more, as the gap to first has come down the last few rounds. Reigning back-to-back champ Dennis Kimbrell is still that measuring stick in this class, but his competition is getting closer and closer. Perennial front runner Brain Starr got a late start to the season, but the former title challenger is back at it again, closing to just over 100 points this past round. Behind him are the three other drivers that have been the staple of the top three fight since the drop of the green in January, with Steve Frame holding down the final hardware position at the halfway point. Sabella is fourth currently, but has been as high as second in what has been his best season thus far, while former top 3 finisher Jeff Latimer has stayed insight of the hardware all year as well. Frame, Sabella, and Latimer are all right there on the score boards, with many times very close in the point totals at the end of the day.
This is actually the smallest of the sub-categories, but while there are fewer drivers involved, the competitiveness is so high amongst the group. The ebb and flow in this group is a lot smaller too, and since these guys are typically in the B Mains, the point gaps are smaller, and the battle for each position is no less fierce.
Top 5 Grand Masters Standings
| | | | |
| --- | --- | --- | --- |
| 1) | Dennis Kimbrell | 902 | (320) |
| 2) | Brian Starr | 795 | (0) |
| 3) | Steve Frame | 752 | (229) |
| 4) | Joe Sabella | 734 | (300) |
| 5) | Jeff Latimer | 712 | (292) |
The Rookie Championship: DeLorto poised to be next challenger?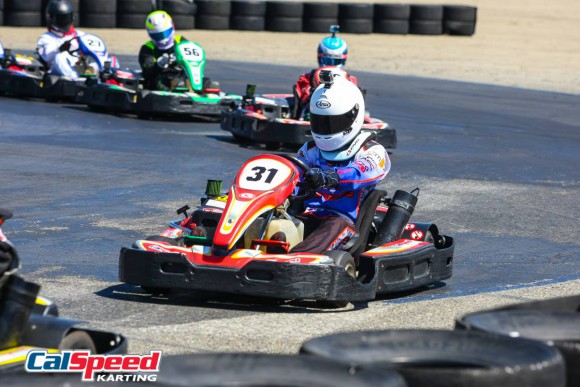 The only championship on the docket that doesn't have a crazy close fight going, it still has a lot of possibilities for who may finish where in the championship. The sole exception to that is the point leader Alexander Bermudez, who has become the definitive guy to beat in this championship. Bermudez has been at the sharp end of the B-Main or just inside the A-main since the word go this year, which is right where rookies aim to be in their first year. While the rest of the group has improved all year, this has allowed him to pull out a more than 300 point lead by being able to put up big numbers right out of the gate.
The gap has been helped to be the fact the rest of the group has missed some races, with most of the top 10 less one round, including 2nd place Justin Schuoler. Schuoler has been the de facto #2 guy this year, but he is also splitting his time between the Super Series and racing his lo206 at the Tri-C club, with the latter being his focus. He enjoys a 100+ point gap back to Brenden DeLorto, another competiton kart splitting his time, with Delorto the highest driver in the standings who has missed a couple of races this year. This past round was his biggest round to date too, putting up the second highest point total of any rookie in round #6.
Behind Schuoler and DeLorto is a host of drivers at different levels of development, with a couple of them actually running the Sport Kart Grands; it will be interesting to see how these guys fair in the second half of the season with the added experience of the Grands…
Top 10 Rookie Standings
| | | | |
| --- | --- | --- | --- |
| 1) | Alexander Bermudez | 1078 | (233) |
| 2) | Justin Schuoler | 751 | (159) |
| 3) | Brenden Delorto | 645 | (0) |
| 4) | Tony Wika | 608 | (122) |
| 5) | John Rice | 565 | (109) |
| 6) | Zachary Jo | 516 | (76) |
| 7) | Tyler Rousseau | 494 | (0) |
| 8) | Tyler Redman | 483 | (145) |
| 9) | Ryan Piscotty | 482 | (200) |
| 10) | Luisa Rubio | 464 | (0) |

The Team Championship: T4 – Midvale; Can any other team reel them in?
The team championship has been dominated by T4 – Midvale most of the season, with the trio of Aaron Scott (#3), Vince Burke (#27), and Chris Carter (#37) putting up what are arguably their best ever seasons here in 2016. This group has been impressive not just because of the numbers they are putting up personally, but also how consistent they have been, which has always been the Achilles in the team championship. Big numbers are well and good, but if you can't do it every month, it won't Matter. THAT and also being able to make every round is paramount. These guys are definitively the guys to beat, with everyone else needing to push to reel in the gap…
Top 5 Team Standings
| | | | |
| --- | --- | --- | --- |
| 1) | T4 - Midvale | 3604 | (1427) |
| 2) | RNA - C McD 2 | 3348 | (1386) |
| 3) | CRD | 3316 | (1441) |
| 4) | T4 - Witcher | 3220 | (750) |
| 5) | Fast and Furious | 3219 | (1288) |