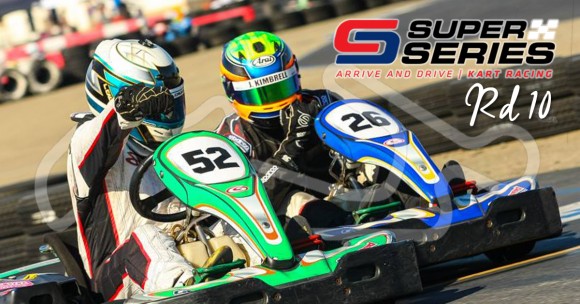 Tecnico- Three to go in the 2016 Championship…
Round #9 saw new faces in new places at the end of the day, with Aaron Scott scoring his maiden win and Sean Fite earning his first ever podium finish in the Series. Miles Calvin would also make the box, standing on the second step of the podium with the highest points all of any driver all year.
Leaders in the respective championships seemed to pull away in nearly every category, while the battles for the rest of the podium spots only seemed to get closer. Now with just three races left in the 2016 CalSpeed Super Series season, the margin for error is even closer; the need for scoring points even greater; and even though this round pays the same amount of points as the rest of the 12 rounds, this round seems to hold a few more cards. Will we see champions crowned, or leads evaporate? The stage is one of the toughest on the calendar, with very few having been to the top. Indeed, Tecnico will be a test; and the stakes are as high as they ever have been…
Flashback: 2016 Round #3- Calvin makes it 2 Tecnico wins in a row…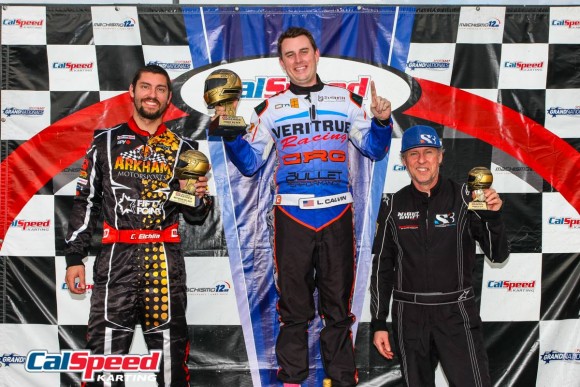 The start to the A-Main was very clean, and drivers were able to slot in without any major incident. Sergio Bravo led from Miles Calvin, followed by Eichlin and then Logan Calvin and out of towner Adam Kellerman. The first attack came from Miles, taking over the top spot from Bravo on the 9th lap, while Bravo would lose another spot the very next lap, as Logan Calvin made his move to the 2nd spot. Bravo counter attacked to steal back the second spot, with Eichlin going through as well, only to put a move on Bravo afterwards. Logan would follow him through, now putting Bravo back to 4th. With just two to go Charles was poised to have a shot at his first Super Series win, but Logan had other plans, capitalizing on the duo's attack on Miles to push him back to third, with the younger Calvin inheriting the lead. Miles' run at three podiums in a row would hit another snag, as Bravo found his way by on the final lap, the infighting in the top 4 allowing Kellerman back in the hunt, and able to slip by Miles at the end. Out front however, Logan was able to hold off some final moves from Eichlin, scoring his 11th career win.
Top Drivers on Tecnico:
Logan Calvin- 2 wins, 3 podiums, 2 heat wins, 6 Heat T3's, 2 Poles, 1 Fast Lap
Wes Dent- 1 win, 1 podium, 3 heat wins, 4 Heat T3's, 1 Fast Lap
Sergio Bravo- 1 podium, 3 heat wins, 3 Heat T3's
Jon Kimbrell- 1 podium, 2 heat wins, 4 Heat T3's
Charles Eichlin- 1 podium, 2 heat wins, 2 Heat T3's, 1 Fast Lap
CalSpeed Driver Focus: Sean Fite…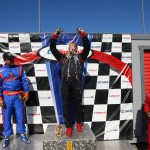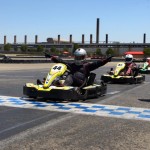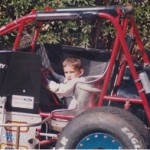 Quickly becoming one of the most popular and well-liked drivers in the paddock, I caught up with Sean Fite ahead of this weekend's event, and tried to learn a little bit more about this fun loving addition to the CalSpeed family. This month's Driver Focus: Sean Fite.
Mike Smith: Sean, congratulations on your success of late: Your first career podium in the Super Series at Round #9, and podiums at Rounds #6 and #7 of the IronMan Series!
Sean Fite: Thank Mike; it's great to stand on the box at the end of the day. It's been a long time coming. Now is the time to turn those podiums into wins.
MS: You're running full time in both the Super Series, as well as the IronMan Series, where you sit 8th and 3rd respectively. You are in a very close fight for that podium spot in IronMan, but are just 1 point out of the lead for the IronMan Summer Series. You are also about 100 out of 5th and a piece hardware for the Super Series. Not too bad for your second full year at CalSpeed!
SF: Yes sir, there is a lot to race for these last couple races. If I can close the gap and get to 5th in Super Series points and win the Super Series Chase it will be great for me and my team. Our team, RNA Chardee MacDennis 2, consisting of Jose de Silva, Michael Floerchinger and myself are also fighting and clawing for the Super Series Team Championship, a championship that slipped away from Jon Kimbrell and me last year. The Team Championship would be great to capture, I know Jose and Mike are racing as hard as they can to get it.
As for the IronMan, it's great to be chasing Adam Nagao and Taylor Hays. Then I looked at the points and see how close 4th through 8th are; 46 points cover all of us. Round 8 for the IronMan is going to be a tough and exciting race, there is a lot to race for with just one hour left in the season.
MS: Last year you came away with the inaugural Sprint Series championship, and this year you have obviously grown even more as a driver. Heading into the season, did you expect to be in the podium hunt in two different Series? What were your goals coming in?
SF: Last year Jon Kimbrell was my teammate; he helped me so much and he still does today. With Jon's help I went from a guy just hoping to make A-Mains to a guy who lives in A Mains; 21 A Mains in a row and counting. Jon has been a very big part of my success, and I'm thankful a guy that good helped a guy like me. He's the best teammate to have at CalSpeed. Other people have helped me along the way too; guys like Nick Marascio who helped get me on Jon's team. He reached out to me on a track walk and he's been a friend ever since. Mark Connell and I are in a close battle for the podium in both series; in practice and races we work great together and he has a lot of integrity on and off track; we have learned a lot from each other. Charles Eichlin is another guy that I can talk to anytime and he has helped me get my karts around the track as fast as they can go. There are so many people that have helped me to get to where I am confident I can race with the front runners, and I can't thank them enough.
With that being said this year my goal after Round 1 of Super Series was to be in the Chase. The Chase consists of all the Super Series winners of 2016 and the top 16 in Super Series points after Round 8. After the first four races I was upset with my results because the step I took from last year to this year was not as big as I thought it should be. Since Super Series Round 5 I have come to the track with a plan; regardless if it's a "Sport Kart Clinic" or "Fast Friday Practice", I'm coming to the track to work on something. It could be a corner that's giving me problems or a kart that I felt I didn't get everything out of the last time drove it or a track that I am out to lunch on. You practice how you race and we are all chasing every 0.001s to catch Miles Calvin and Logan Calvin. Since I've started practicing better the results have changed for the better and my goals have changed from being a Chase guy to being a Podium guy.
MS: I know you used to race at K1 before moving up to race here at CalSpeed; was K1 where it all started for Sean Fite, or do you have roots in racing elsewhere?
SF: K1 is where I started racing. My college buddies and I would go to Pole Position and see who could drive fast. After college I was looking for a place to race and that's when I found K1s Challenge GP. I ran there for a couple seasons and I really enjoyed it, I planned on racing there for a while. Then after work one day I was feeling real sore and I said to myself, "I need a hot tub" so I started googling "Cal Spas" when I typed "Cals" CalSpeed popped up and I was like what is this?! I signed up for the next race I saw which was an IronMan. I had podiumed a couple times at K1 and found some Youtube videos of Calspeed. I signed up for the IronMan, but skipped the Clinic saying to myself 'this should be easy, all they do is lift for corners'. I got on track and watched everyone blow by me during Practice/Qualifying and I earned 3rd to last in the race, and my future friend Mark Connell won and lapped me. I loved every second of that butt kinking and have been racing as much as I can ever since. I still don't own a hot tub from Cal Spas but I'm thankful I was feeling like crap that day: it has introduced me to some great people.
MS: Tell me a little about how you got into racing. Have you always been a racing fan, or is it a fairly new thing for you? Is Sport karting the only kind of racing you do?
SF: When I was two years old my father owned a non-winged dirt Sprint Car, so winning the Sprint Series Championship was pretty cool for me. He had guys like Billy Boat and Richard "The Gas Man" Griffin race the car, and they had some good success. I'm not sure what other kids did from two to ten years old, but all I wanted to do on the weekends is go to Bakersfield, Santa Maria or Phoenix to watch my Dad's car race. Growing up I always wanted to drive a Sprint Car, and I've gone out to Sprint Car Driving Schools and had blast. For now it's Sports Karts but if I ever got a chance to race a non-winged dirt Sprint Car it would be the best day of my life. I would be that 7-year-old kid who couldn't see over the dash again.
MS: You're known in the paddock as a pretty fun loving guy, and a great sport both on and off the track. I have to ask you though; what is the podium celebration all about?
SF: When I won my first race in Sprint Series I was so excited I didn't know what to do so I just stood there with the trophy and smiled at the camera. Sean Buur said, "that's it you're just going to stand there?" That's when the brain started working. I watched the Super Series podium get Champagne and spray it all over each other. As a fan of Stone Cold Steve Austin I thought 'when I get on the Podium the next time I was not going to just stand there I was going to celebrate', so ever since I've been dumping beer on myself. I'm more than happy to wash beer out of my racing uniform after a great day at the track.
MS: Going back to the racing, specifically this weekend: You put up a 3rd at the recent IronMan race on Tecnico; what are your thoughts about this track? Do you feel like running that race a couple weeks ago gives you an edge?
SF: Tecnico has earned its name as a technical track. I felt I got a lot out of the Clinic and IronMan a couple weeks ago; like I said earlier I came into the Clinic with a plan. Taylor Hays beat me at Round 6 of the IronMan; early on in that race he decided to get around Classico CCW as fast as he could. In Sport Karting there is the fast line and there is the racing line, and Taylor out raced me by using the fast line. So when I came to the track that day my plan was to get around the track as fast as possible. I know how to race around Tecnico, but I wanted to go as fast as I can around Tecnico. The key to this is to keep the kart under you, especially through Scandi and the Bypass. Sliding is not the quickest way around the track, and if you're going to slide through Scandi and the Bypass, you're going to slide your way to the back of the field.
MS: Last question; You are 8th in the championship with three rounds to go, and two of the drivers in front of you are for sure being absent tomorrow. 100 points astern from the hardware, and some stout competition to get through: What are the chances we see you hoist up an overall podium trophy at the end of the year?
SF: The plan is to hoist a podium trophy or hoist a steering wheel at the banquet. Last year chasing the Sprint Series Championship there were some good drivers chasing me, now that I'm racing for a Super Series Podium everyone is good. Henry Morse races Pirelli World Challenge and wins Super Series races. Andres Prieto is a Super Final winner. Sergio Bravo is a Super Series Champion. Mark Connell is fighting for a Masters Championship and Jon Kimbrell has won everything and can never be counted out of any race. So going into these last three races I'm really looking forward to the challenge that is ahead of me, and racing as hard as I have ever had.
MS: Thanks for your time Sean, and good luck this weekend!
SF: Thank you Mike I can use all the luck I can get.
The Overall Championship: Advantage Elder; Tecnico favors the younger in The Brother's War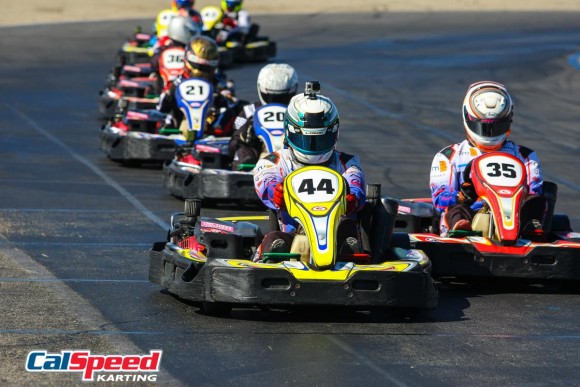 The way the points work out, it will still be the elder brother with the lead after the checkers fall on the A-main tomorrow, but the question is by how much? With a solid throw out to his name only 45 points can be shaved from Miles' Calvin's lead if his rival goes perfect, but conversely, he actually has a chance to clinch the title if all goes his way…
Again, with a pair of solid throw outs, he can actually sew up the championship an amazing two rounds early if he can leave with a 91+ point lead. This would mean a gain of 43 or more points, which would certainly also mean a rough day for the younger brother…
For his part, Logan Calvin is firmly in the attack camp. He cannot afford to lose points any more, and has to start making inroads on the points lead. As was mentioned before, he is statistically the best driver on this particular track, so it could be that Tecnico brings with it much needed reinforcements. He has never finished off the podium, and has won the past two visits to this track, and will need more of the same this weekend if he is going to take this Brother's War to another battlefield…
Top 4 Overall Standings (Drops)
| | | | |
| --- | --- | --- | --- |
| 1) | Miles Calvin | 2316 | (360, 359) |
| 2) | Logan Calvin | -48 | (353, 340) |
| 3) | Aaron Scott | -113 | (315, 0) |
| 4) | Charles Eichlin | -124 | (337, 323) |
The Podium Battle: Scott and Eichlin solidly in; Prieto in position to take over 5th…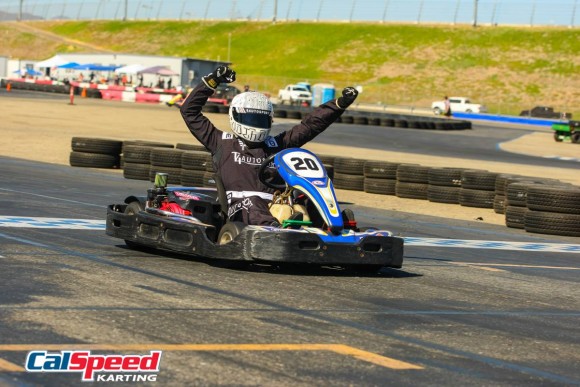 Aaron Scott's win and Charles Eichlin's fourth last round further solidified their chances for a podium finish this year, which will be helped with the absence of Henry Morse, forced to miss the round due to his car driving duties. This means it will pretty much be just these two fighting for the 3rd and 4th spots in the standings, with an outside shot at the 2nd spot if they get a little help.
Behind them however this round will be a critical one for the final spot on the podium (5th) as it will be a question of how many points Morse will lose. He has a 306 day to fall back on, but that leaves a lot to be gained for the drivers chasing him in the standings. Andres Prieto is next in line at just 19 points astern, and is the only one in close proximity of the hardware at present. This could change a bit this weekend, as Sergio Bravo, Sean Fite, and Mark Connell and not out of striking range, but will need to gain some big points this weekend to start putting the pressure on Andres…
3rd-6th Overall Standings (Drops)
| | | | |
| --- | --- | --- | --- |
| 3) | Aaron Scott | 2603 | (315, 0) |
| 4) | Charles Eichlin | -11 | (337, 323) |
| 5) | Henry Morse | -87 | (306, 0) |
| 6) | Andres Prieto | -106 | (331, 315) |
The Masters Championship: Connell carries momentum into a pivotal round #10…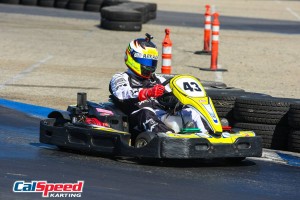 The Masters class is basically about two things; the overall title and the bragging rights for making the top 5. The latter has a very close battle between Vince Burke (4th), Nathan Hood (5th), and rookie Alexander Bermudez, all looking to finish the year out in the top 5, as a shot at Jose da Silva and the final podium spot is all but gone.
The former has been an ebb and flow all season, with Sergio Bravo being in control, and Mark Connell giving chase, and keeping the pressure on. Last round Connell jumped right back in the game with a 60+ point gain, but will need to keep that up if he is going to have a shot at this thing. Bravo is the 5-time champ for a reason, but has had this much pressure in recent seasons. It is certainly a mano-e-mano fight between these two, and the only other championship other than the overall that is still up in the air…
Top 5 Masters Standings (Best Drop)
| | | | |
| --- | --- | --- | --- |
| 1) | Sergio Bravo | 2436 | (247) |
| 2) | Mark Connell | -48 | (282) |
| | | | |
| 3) | Jose da Silva | 2201 | (244) |
| 4) | Vince Burke | -189 | (260) |
| 5) | Nathan Hood | -198 | (200) |
The Grand Masters Championship: Status quo sees bragging rights as the lead story…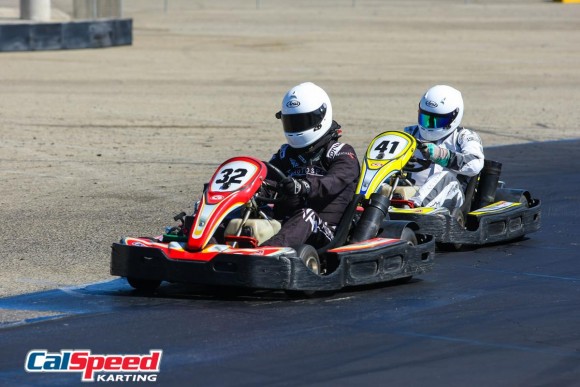 While the Grand Masters class has possibly the most ebb and flow of any in the Super Series, the consistency of late makes it look like the top three in class may be the same three we see at the end of the season. Kimbrell's almost 300-point lead looks to be insurmountable at this point, and Starr and Sabella have been trading punch after punch to stay almost even. That said, Sabella will be missing this round, which could leave the door slightly open if any of the drivers chasing have a big day.
Speaking of big days, shout out to Tom Zevin who put up a season best day last round to move himself up to 5th in the standings, a strong bit of bragging rights for him!
Top 5 Grand Masters Standings (Best Drop)
| | | | |
| --- | --- | --- | --- |
| 1) | Dennis Kimbrell | 1735 | (162) |
| | | | |
| 2) | Brian Starr | 1450 | (0) |
| 3) | Joe Sabella | -100 | (164) |
| 4) | Jeff Latimer | -220 | (150) |
| 5) | Tom Zevin | -230 | (141) |
The Rookie Championship: Rousseau takes over second, Yoder leaps into third…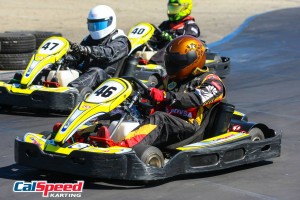 The rookie championship will most likely be decided this weekend, as Alexander Bermudez needs to just maintain his point lead to clinch it two rounds early. Needing to score just 144 points to secure the title, it is more than likely done once the green flag flies on the day.
Behind him the fight is on for the final two spots on the podium, as Tyler Rousseau has established himself as the #2 driver in the class, but has both Aiden Yoder and Tony Wika not far behind. With confirmation that Brenden DeLorto is out for the rest of the season, it will really be amongst those three to see who will be bringing home the hardware. All three have been making big improvements of late as well. Keep an eye on Yoder for a big round too; he has also been looking even stronger in his competition kart these days…
Top 5 Rookie Standings
| | | |
| --- | --- | --- |
| 1) | Alexander Bermudez | 1966 |
| | | |
| 2) | Tyler Rousseau | 1127 |
| 3) | Aidan Yoder | -41 |
| 4) | Tony Wika | -44 |
| 5) | Brenden Delorto | -98 |
The Team Championship: Midvale cements leadership with best round of the season…


Now with a 200-point lead on second place, T4 Midvale is getting closer to a potential clinch in round #11, but still needs to put up a couple strong rounds to wrap it up a round early. I got a chance to chat with the team in first place ahead of this weekends race, and here is what they had to say…
MS: Aaron, you had mentioned in an interview earlier this year that you do not necessarily 'coach' your teammates, but are certainly there if they have questions. As the team leader in the standings, what has been the key to your team staying on top of the standings all season long?
AS: Key word, improvement. The driver values system requires teams to be formed with different ability. Typically, the top drivers don't have much room for improvement (as far as points), so as long as the top driver on the team does his job, the championship is up to the other 2 drivers to improve. In our case, we are taking advantage of my bad season last year. Due to me being able to improve my point average along with my teammates, we have an advantage.
MS: Vince you are fresh off a career day last round, scoring inside the 300's for the first time in your career, and with it helping really cement the team's spot in the standings. For you, how has this season been different for you being a part of a team leading the standings?
VB: Thanks Mike! I have been very happy with most of my results this year, but the 300 point barrier had been very tough for me to crack. I got real close a few times, but kept falling short at the end. I was finally able to put together a great A-Main result to push me over the edge. Being in the Team points lead all season long has pushed me to keep my head in the game, and keep trying for any spot I can get, but also still trying not to throw anything away with a checkers or wreckers type of mentality. Teaming with Chris Carter and the Aaron Scott has helped me tremendously; they are both great drivers, and always willing to help and share any experience they have. As the season has gone on, being in the lead has also put a bit of a spotlight on me, and my results. Fellow competitors are coming up and talking about races more, and I also find myself a bit more interested in what other people are doing.
MS: Chris, you have been in this position before, winning the Team Championship with T4 back in 2014 with Jeff Carson and Patrick Britain. What has changed over the past couple of years, and how does this season, and this team differ from that title winning run?
CC: What's changed? I have a much better feel for what it takes to be a champion after getting to the top in 2014, but missing out bad last year. I improved my physical workouts and devoted more time to training in the simulator.
MS: To all of you guys, there are still three rounds to go, but fresh off your season high score in round #9 and a 200 point lead on 2nd, you have to feel pretty good about your chances of bringing this one home. What are going to be the keys in these final three rounds to maintain this advantage, and bring home the title in November?
CC: Regardless of where the points stand, we have to maintain that same level of intensity we've had all season long. There can't be any let up.
VB: I just want to keep doing what I have been doing all year – qualify pretty well, so that I have a shot to finish well in my heats. Making the A main is my goal, but last round helped me see that a top 10 finish isn't a complete dream, I just need everything to go pretty much exactly right. Working with Aaron, Chris and all of T4, has really helped me improve a lot over the last few years. I really feel I've come a long way, and while any day at the track is a good day, finishing well, in great races makes it even better! I'm really looking forward to holding the team trophy at the end of the year; it would be a great accomplishment for me, as well as my teammates.
AS: I would feel better if we had better drops to rely on. In rounds 7 and 8 we were outscored by 507 points as a team. While we may be in the lead, the momentum has been shifting. Our team just needs to focus and take it one practice, qualifying, and race at a time.
Top 3 Team Standings (Best Drops)
| | | | |
| --- | --- | --- | --- |
| 1) | T4 - Midvale | 6256 | (678) |
| 2) | RNA - C McD 2 | -200 | (708) |
| 3) | CRD | -336 | (733) |