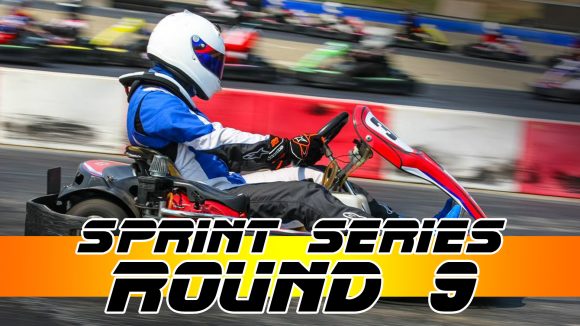 Saturday will begin the all counter-clockwise run to the end of the season for the Sprint Series drivers, and a busy month and a half as they prepare to do four events in about five weeks. This weekend says round #9 on the calendar, but before we get to the Finale in October (round #10), there is still the two rounds that make up the doubleheader event at the end of this month (rounds #3 & #7). They will all be in the reverse direction, taking to the Classico CCW course tomorrow, followed by Grande CCW and Classico CCW again for the doubleheader, then finishing up on the Tecnico layout for the Finale. With Classico on the docket twice, this weekend will be an important one, as it will double as excellent preparation across the final four rounds, and not just another shot at points.
And speaking of points, it was again one of the top two drivers in the standings bringing home the win last month, as Samuel Hunt stood atop the podium on Classico, besting title rival Spencer Russell, as well as a breakout run for Sicheng Li to complete the podium. Not only did it have implications in the overall standings, but the trio currently sits atop the Summer Series sub-championship as we head into its second event. With just four rounds to go, we'll dive into each of the points standings to see who's hot right now, as well as take a closer look at Classico CCW, and what makes it a drivers' favorite at CalSpeed…
Round #9 Track Spotlight: Classico CCW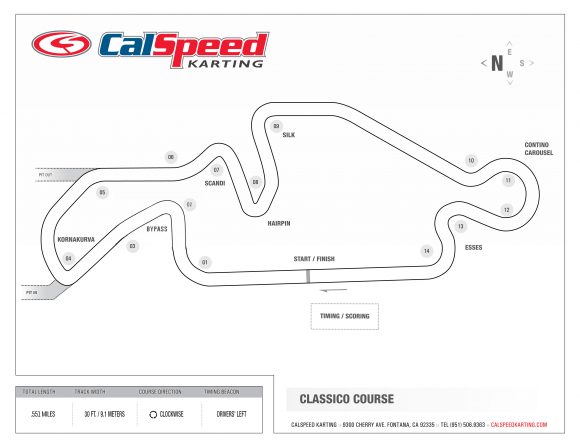 Classico CCW can be thought of as two tracks put together; Tecnico, and Grande CCW. The lap starts like Tecnico with the Esses section but then leads all the way down to the Silk-Hairpin complex at the end of the back straight. It then finishes the same as every counter-clockwise track, heading up the hill through Scandi, before working its way through Kornakurva, and finally, the last complex, Bypass. For the Sprint Series regulars, they will remember the Tecnico parts from when we were on that track for round #2 in February and the Grande CCW sections during round #4 in April…
But what makes this place a favorite for many of the drivers that frequent CalSpeed? Well, for many the start of the lap is a lot of fun; going from top speed down the front straight and then diving into the Esses is one of the most enjoyable sections here. The ability to make moves and counter-moves through here -especially when there are three or more drivers involved- also adds to the fun. After that, the almost-always flat out Silk corner is one of the few that really make you feel on the edge in these sport karts, begging drivers to push and find that little bit more. Add to that the fact it is another great passing zone as you head into Hairpin, and you have even more fun on the docket. The final two sections of Kornakurva and Bypass are not typically touted as the most 'fun' of sections, but they are very racy, and that is more than enough reason to like them.
This place is also a pretty good challenge; like all reverse tracks at CalSpeed, vision is a key part of getting things right, especially with all of the decreasing radius corners on offer. With several quick-succession corners, it is easy to lose your place in a pack if you don't have your sightlines sorted, with the penalty often found on the stopwatch. Further, with so many passing opportunities, the ability to plan ahead and position correctly really pays off here. Carry speed at the right time to create runs and make moves is the easiest way to move up through the pack, and there is no shortage of places to do it here.
Smitty's Spotlight: Counter Clockwise? Let's talk about vision…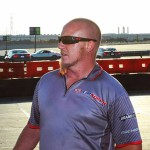 Fans of the Counterclockwise direction are certainly a fan of the way these last few events have lined up, however, these already challenging layouts may seem daunting for those that struggle. Personally, I am a big fan of every reverse direction track we have here, and this weekend's configuration ranks pretty high up there. On the pure driving side of things, it is because of the Esses and Silk-Hairpin sections, but overall this place is just a lot of fun to race on. But that requires your vision to be on point…
Today I want to remind everyone about vision, why it is so important to driving, and what the benefits are. Remember, direct vision -specifically where we look- is what formulates the plan; in other words, 'the line' or where we are going to go. Peripheral vision -everything we are NOT looking at- is what we need to trust for awareness; putting the kart in the right place of the track, managing gaps, and making counter attacks. Getting your head turned and locking on your direct vision with the apex as soon as you get line of sight is the last piece, also allowing you to use your peripheral vision to see the back inside corner of your kart.
The result of good vision is a more consistent set of marks that are always in sight -unlike turn in points or other landmarks- which many times results in more consistent lap times, and certainly a less 'frantic' feel in the seat. But what it also does is frees up brainpower to work on other stuff; kart adaption and race craft being the two biggest things. When you aren't trying as hard to just get around the place, it gets a little easier to actually start passing people. On a course where the kart is point one way, and the apex is in a completely other direction (see the onboard lap), vision will be the difference between being close to your marks and nailing them. It also lets you notice a variance in the lines of the drivers in front of you, and using your marks as a constant, can help you predict where those drivers may end up. This is one way many veteran drivers are able to make moves look almost effortless; they see it happen before it does. Clairvoyance? Nope; just great vision and an understanding of the lines and how and why we do things behind the wheel.
So as we prepare to hit four events in a row on technical layouts (two without a clinic first), make sure your vision is on point; it is a foundation of driving, and it is really hard to build anything without it…
Derek's Download: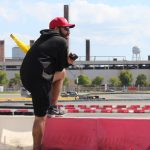 Here we are heading into Round 9 of the 2018 Sprint Series Season. Drivers will now be heading into the Esses a little differently from last round as we now changed to the Classico CCW layout. A track with fast sections and great passing zones can make for hard racing lap after lap. With this being a CCW layout, it is typically more difficult for drivers to get into a rhythm. This direction has more decreasing radius corners, quicker sections, and the ByPass corner, which is easy to overdrive and can cost you positions just before the Finish Line.
The Esses are one of the best sections we have here at CalSpeed. They're about finding the fine line of driving the kart hard, but not over driving to where you're now having to recover through the rest of the section. Going through there each lap took me a lot of focus. The two things I focused on were hitting getting the first S correctly and also trying to save my run for Contino. Charging the first S is not a bad thing, I did it a bit during testing, but it didn't help me through the next two corners. I would then play catch-up down the back straight and would rely on the draft or a mistake from the lead driver to help me stay within striking distance. That little bit of extra speed I would carry-in is me crossing that "fine-line" and losing out on it. Is it as big of an error some people might make this weekend? No. But, when trying to find that little bit of extra time, that is the self-analyzing you have to do with your driving.
Kornakurva, a corner I really enjoy no matter which direction we are taking it. The decreasing radius makes it tough for some, while others get it right and are able to feel the kart catch and be smooth on exit. This a corner that requires big picture thinking though. Kornakurva is only three corners before the finish line; going too defensive can make you a sitting duck for the next section, just before taking you back onto the front straight. Whether it is going for a pass, or being defensive when entering the corner, I want to make sure I have good exit speed. It is really easy to tighten up your exit and stall out the kart, leaving a chunk of momentum lost. Getting the kart rotated before the apex will allow you to have a better run on the exit, although it will not guarantee position. Having position on the driver and being able to beat them to the apex is a strong approach, but not clearing them can result in a side-by-side fight through the last few corners.
Classico CCW is a very fun track with great racing, but it is very easy to get caught up with fighting for a position corner-after-corner. Start to think ahead when in a pack and decide if the run that you have is worth the attempt and, if it is, what is the outcome. There are only 2 more rounds left, so make the best of the rest of your year. Good luck everyone!
—Derek Esquibel
Sprint Series Race Director
Overall Championship: Overall championship turning into a mano-e-mano fight…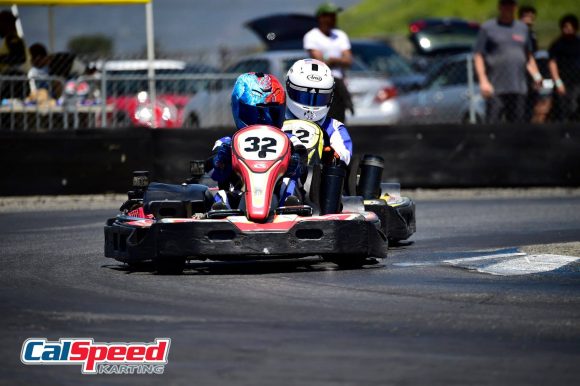 For the fourth round in a row the winner's last name was either Russell or Hunt, this time going to the latter, while the former finished right on his heels. Samuel Hunt's second win of the year netted him 5 points over point leader Spencer Russell, the duo also brought home a pair of the heat race victories too. With third place Randy Mckee sitting 101 and 81 points behind first and second respectively, it is definitely starting to look like this could turn into a mano-e-mano fight for the championship as we near the end of the season. This thought is bolstered by Russell's pair of very solid drop rounds, boasting a 285 and 270 pair of drops with just four rounds to play. For him, the championship could get decided at the double header; for Hunt, it is all about chipping away at his lead, and perhaps those drop rounds.
But McKee and everyone else in the Sprint Series are not quick to let the top two sail away, however the focus is now starting to shift to the battle for the final podium spot. While Randy does have it at the moment, 3rd-9th are separated by only 75 points, and all seven drivers have shown that they can contend for wins. With the highest drops in the group in the mid 240's or less, the swing in points can be 50+ at the end of a round, making it all wide open. Each one has shown well in the reverse direction as well, so it is hard to pick a favorite; these last four rounds will be a chance for each driver to show what they have learned and how they have improved. Expect the racing to be fierce, and the margins to be minimal…
Overall Standings Top 10 After 2 Drops (Best Drop)
| | | | |
| --- | --- | --- | --- |
| 1) | Spencer Russell | 1185 | (285) |
| 2) | Samuel Hunt | 1165 | (243) |
| 3) | Randy McKee | 1084 | (235) |
| 4) | Evan Karp | 1063 | (211) |
| 5) | Donnie Clarke | 1063 | (193) |
| 6) | Ivan Martinez | 1054 | (244) |
| 7) | Michael Chen | 1036 | (196) |
| 8) | Mark Sternberg | 1036 | (0) |
| 9) | Tyler Redman | 1009 | (223) |
| 10) | Seth Willits | 995 | (0) |
Summer Series Championship: New names dot the Summer Series landscape…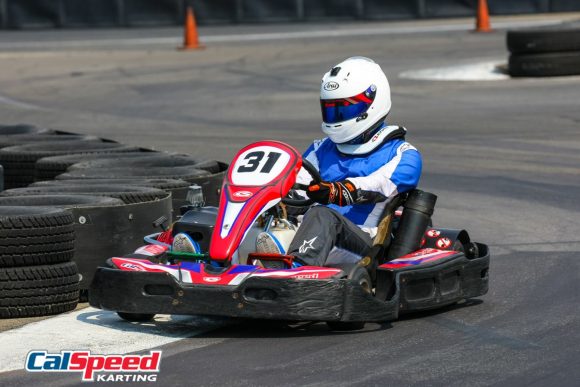 It is not typically a surprise to see overall title contenders also at the sharp end for the Sub-Championships, and that is exactly where Samuel Hunt and Spencer Russell sit now. The overall championship protagonists kept up their front running ways into the second half of the season last month, and sit 1-2 after one round in the books. Fellow overall front runners joining them inside the top ten after round one of the five event series are Mark Sternberg (5th), Tyler Redman (8th), Ivan Martinez (9th), and Donnie Clarke (10th); but there are also some new names to be aware of. A couple of drivers that we are not so surprised to join them at the sharp end are former series winner Diego Alvarado, and the current Sportsman point leader from the Super Series, Rodney Bryant. Both of these guys put up top three runs in their heat races, and followed it up with a 4th and a 6th in the mains respectively. Each have time on the Classico CCW layout, and it will be a surprise if they are not right at the sharp end again this weekend, and through the final four events. What was a bit of a surprise though was the breakout run from Sicheng Li to not only snag the heat race win, but also back it up with a podium in the Main, fending off plenty of pressure to do it. The question will be what he does for an encore this weekend…
With it being a best 4 out of 5 championship, drivers coming in can still make some noise here, dropping the first round while going solid for the final four. One driver hoping to do something similar is Michael Hottinga; while he had a solid opener for the summer, he'll miss this weekend and look to put three solid rounds in to finish. And while nobody new on the entry list jumps out as a potential spoiler, there has been talk of the occasional [2R] driver entering, and we still might see another breakout performance like we did from Li last month. This weekend will certainly be telling; bring on Classico… Reverse!
Summer Standings Top 10
| | | |
| --- | --- | --- |
| 1) | Samuel Hunt | 300 |
| 2) | Spencer Russell | 295 |
| 3) | Sicheng Li | 290 |
| 4) | Diego Alvarado | 280 |
| 5) | Mark Sternberg | 275 |
| 6) | Rodney Bryant | 270 |
| 7) | Michael Hottinga | 262 |
| 8) | Tyler Redman | 254 |
| 9) | Ivan Martinez | 248 |
| 10) | Donnie Clarke | 247 |