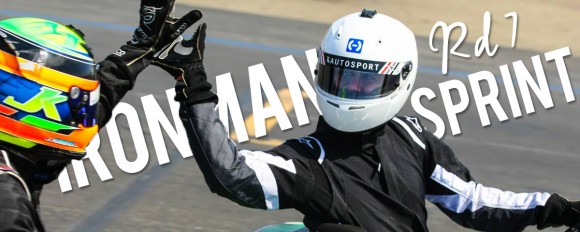 One-off entries shook things up a bit last round, as the 2R driver Henry Morse went on to go two for two in his Sprint Series appearances, while the fight behind him for the podium raged on. Claiming the best of the rest mantle would be Duane Lawson, followed by Steve Jasinski, the pair having to deal with a tough couple of laps in the late stages to find themselves on the box.
The second to last round in the 2016 CalSpeed Sprint Series Championship will see no 2R drivers on the grid, making it a showdown of only the proper Sprint Series drivers for the first time all season. It will be a great one too, as 23 of the top 25 in points will be in attendance, including all of our title contenders. Luis Calderon and Ashley Arnott have etched their names in as winners thus far; who will add their name to the list, or could we see a repeat by either of these two?
Round 7 of 8: Tecnico
It seems fitting that the first time the Sprint Series returns to a track already visited on the schedule, it should be Tecnico. One of the biggest challenges for any new driver, it will be a great place for drivers to see their improvement over the course of the season, capitalizing on everything they have learned to improve on their result from February. Tecnico was the site of the first Sprint Series regular scoring the win as well, and we are guaranteed that again this weekend. And even though much of the course is the same as last month, the parts specific to this track have not been since round one; unless a driver did the Grand Nationals, then they may have a leg up…
At round #2 of the season though it was Ashley Arnott making a splash first, scoring not only the top time in qualifying, but then held off a pair of 2R drivers to bring home her first heat win of the season. The second heat race would be brought home by 2R driver Michael Wojdat after regular Duane Lawson led half the race, while Caden Thure and Luis Calderon found themselves inside the top three before the checkers fell. In the A-Main it was once again Thure and Calderon making inroads, while Arnott slipped away from the top spot to settle for 4th. In the end Calderon would become the first Sprint Series regular of the season to score a win, while Thure would settle for 3rd, split at the finish by 2R driver Ariel Rubio.
The Overall Championship: Penultimate round will be the stage setter for an exciting Finale…

Unlike the IronMan's penultimate round that will happen right before it, there will be no chance of clinching a title in the Sprint Series tomorrow. While Arnott does enjoy a 28-point lead on her closest rival Alexander Bermudez, she has already missed a round this year and has no drop to fall back on. Instead every finish she garners are points kept, and every mistake felt. That said, it isn't like her opponents have stellar drops to their names, so in terms of keeping what you earn, that is pretty much the same up and down the field. She was strong here in February and will certainly have a target on her back once the green flag flies, something she has grown accustomed to as the point leader most of the season…
That 28-point buffer between first and second is actually the lowest it has been between Arnott and Bermudez since the second round where the former gained 30 points in one round, which just so happened to be Tecnico. Aside from that one round both drivers have been very even, with not much between them. Where Alexander looks better on paper is what he has been able to do in the Super Series, where he leads the rookie standings and has been able to make several A-mains this season. This past round saw a glimpse of his race craft improvement, and what things could lay in store for the final two rounds, and he'll need more of the same this weekend.
After scoring three podiums in a row from rounds 2-4, the past couple of Mains have not been as strong for Caden Thure, but he is no less a contender, winning his heat race last month. He needs 50 points to reach Arnott for the title, so a big gain tomorrow is a requirement. Like Bermudez he has all but matched Arnott throughout the season, but the two rounds where he did get beat it was by a large margin. He cannot afford to lose any more points to have a shot at this thing, but has proved that he knows what to do to be in the hunt. These final two tracks of the season are the same he podiumed on before, and he'll need more of the same tomorrow…
The next three drivers in the standings are all also in the title hunt mathematically, but for Luis Calderon, Steve Jasinski, and Duane Lawson it is going to require a lot of help. They need big finishes these next two rounds, and they need their opponents to falter. Luis won here on Tecnico already, and has to feel good about his chances, while Jasinski and Lawson are coming off their best runs of the year. It's go time for these guys for not just a title shot, but a podium shot, and it will be interesting to see if they can pull it off!
Current Overall Standings Top 10 (Drop)
| | | | |
| --- | --- | --- | --- |
| 1) | Ashley Arnott | 1383 | (0) |
| 2) | Alexander Bermudez | 1355 | (238) |
| 3) | Caden Thure | 1333 | (229) |
| 4) | Luis Calderon | 1311 | (200) |
| 5) | Steve Jasinski | 1309 | (208) |
| 6) | Duane Lawson | 1303 | (216) |
| 7) | Thomas Blackledge | 1269 | (205) |
| 8) | Kelly Bastian | 1220 | (211) |
| 9) | Diego Alvarado | 1196 | (179) |
| 10) | Michael Floerchinger | 1163 | (0) |
The Summer Series: Consistent big numbers from top 5 leave possibilities wide open…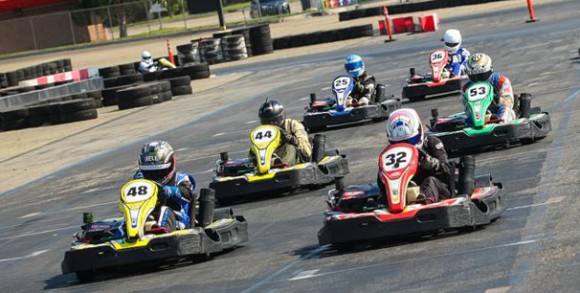 In complete contrast to the do-or-die layout of the overall championship with just a couple of contenders, the Summer Series is wide open. Arnott leads with her 300-point day in round #5, but has several drivers right with her after their respective podium runs saw big point hauls as well. Where things get interesting is when you look at their current drop races between the two races they have run. Four drivers are within just five points of each other in points earned in the second half of the season, with a couple more inside of 40 making the championship possibilities very broad. This weekend will be all about setting the stage for a very exciting season finale in October!
Current Summer Standings Top 5
| | | |
| --- | --- | --- |
| 1) | Ashley Arnott | 300 |
| 2) | Alexander Bermudez | 290 |
| 3) | Duane Lawson | 285 |
| 4) | Steve Jasinski | 285 |
| 5) | Thomas Blackledge | 280 |