VLR SPEC 206 TRI-C RACE CLASS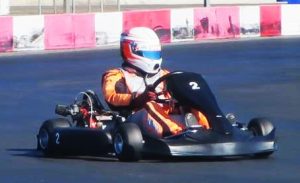 CalSpeed Karting, in conjunction with RLV and Tri-C Karters, is proud to announce the VLR Spec 206 Senior class for 2017. This class is designed as an entry-level kart racing program that utilizes a single chassis (VLR Emerald) and engine (Briggs and Stratton LO206) package, along with tight controls on components and performance enhancements to limit cost and complexity for hobby racers.
The VLR Spec 206 racing package has been designed to perform 'out of the box' with minimal technical know-how or complexity or the need for expensive aftermarket upgrades. From the Italian-made Emerald chassis and components, to the wildly popular LO206 engine, the VLR Spec 206 package is engineered to combine quality and performance on par with leading kart manufacturers for a fraction of the price.
In developing the spec class concept, CalSpeed and RLV sought to establish a user-friendly, entry-level kart package that was fun to drive, easy to work on, and above all else, capable of winning. The VLR Spec 206 package was tested and tweaked throughout 2016 at club races throughout the West Coast. Not only did the package perform well on its' own, but it won nearly every race it entered against some of karting's best drivers and best karts on the market. The final test came early in December when the VLR Spec 206 package was used in the annual Machismo 12 Hour endurance race at CalSpeed. Aside from some minor crash damage, all the spec karts completed the 12 hour race with a single oil change and no mechanical failures.
In 2017, Tri-C Karters will offer VLR Spec 206 Senior class as a stand-alone run group at its' monthly club races at CalSpeed. The spec class will run in addition to, and separate from, the existing LO206 senior class, which remains open chassis. The VLR Spec 206 package/class will be run as "showroom stock" wherein all karts, engines, and components must remain stock as delivered from VLR. Overall rules and technical regulations for VLR Spec 206 shall be in accordance with W.K.A., Tri-C's sanctioning body, while the class and chassis specifications shall be set forth in a supplemental regulation issued by Tri-C.
The VLR Spec 206 class will be open to any qualified driver with the VLR Spec 206 package that meets the specifications set forth by Tri-C.
FACTORY VLR SPEC 206 TEAM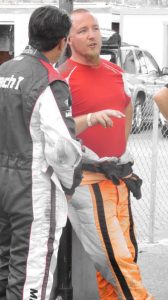 CalSpeed Karting has been selected as the official VLR Spec 206 factory race team, CSK Racing. In this role, CalSpeed shall offer kart and parts sales, trackside support, and arrive and drive racing options. For racers wanting to "try before they buy," CalSpeed will offer an all-inclusive raceday arrive and drive rental program for $350 at all Tri C club races in 2017. This fee includes use of a race ready VLR Spec 206 race kart, all consumables including tires, fuel and oil, front row pit spot under the team tent, private indoor air-conditioned driver lounge, driver coaching, mechanical support, and all Tri C club fees including the $100 class entry fee and $10 transponder rental fee. CalSpeed will also offer a trackside support program to owners of the VLR Spec 206 kart package for $50 per race. This fee includes a front row pit spot under the team tent, private indoor air-conditioned driver lounge, driver coaching, technical/setup advice and discounts on parts and services.
The suggested retail price of the VLR Spec 206 package is $3,995 plus shipping and sales tax. This package comes in kit form and includes the complete chassis, seat, bodywork, wheels, engine, and accessory kit with all necessary parts (i.e. air filter, exhaust, motor mount, gear, chain, cables, etc.) to assemble a complete race-ready kart (except for tires). The Bridgestone YLC has been selected as the spec tire for both the spec and open LO206 classes at Tri C in 2017 and retails for around $210. Assembly of the kart, engine and accessories can be completed by someone with moderate mechanical ability in about 6-8 hours. Many local karts shops offer assembly, alignment and custom driver fitting for a modest fee.
For more information on the VLR Spec 206 package, class, factory race team or karts sales, please contact Mike Smith at 951-506-9363 or mike@calspeedkarting.com. Follow the all new CSK Racing Facebook page for updates as we move forward through the 2017 season.