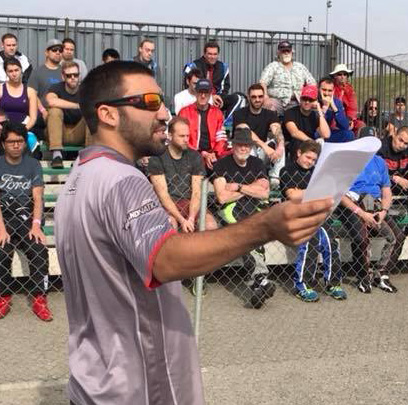 I want to go faster, but how do I do that? The CalSpeed Race Clinic was created to answer that exact question. Whether a first time visitor, a regular renter, or a driver in one of our Arrive and Drive championships, the Race Clinic is the perfect place to take your racing game to the next level.
Taking place once a month on the same day as our Sprint Series events, the Race Clinic starts the race day off with an instructor-led track walk where you can pick up everything from specific lines, to tips and tricks in passing. This is followed by three on-track sessions, broken up into an advanced, and non-advanced sessions, which focuses in on what each group needs. With drivers from all different experience levels, there is always someone to practice with, and our professional and friendly driving instructors are there every step of the way to help you improve.
Whether you're wanting a better lap time, or looking to improve your craft for one of our championships, the Race Clinic is the best way to help meet your goals!