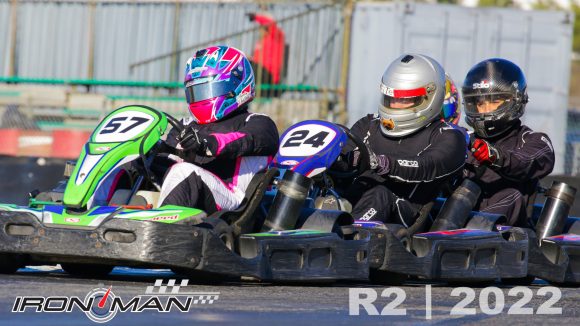 Round #2 for the 2022 CalSpeed Ironman Series championship took to the longest of the Fontana, CA based circuits, the 15 turn Grande layout, for their one and only time this year. In the end it would be a repeat winner on the layout, showing his true affinity for the circuit…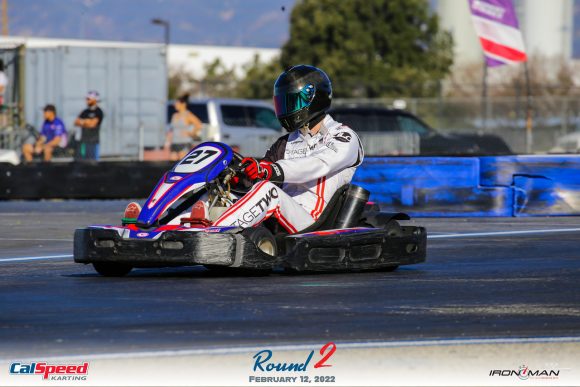 Ironically, this race would play out very similarly to the 2021 event, as Tyler Redman led the field away at the start, just like he did at this race last year. The opening three trips around the ¾ mile course would see him in command, but on lap 4, Paulo Franca would move into the top spot, with Redman attempting to put out the tow hooks. Unlike the opener where wind played a factor in the strategy, this past Saturday was full-calm, and drivers had free reign in their ability to decide to draft or make a pass. It is Grande however, and the draft helps there more than just about any circuit on the calendar…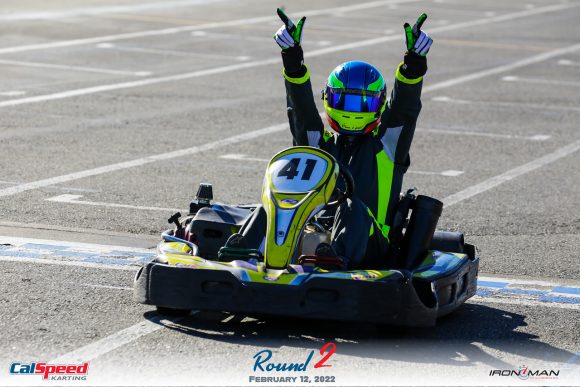 Regardless of Redman's plans however, he just wasn't able to match the pace of Franca; in fact it was nearly unmatched all race, as Franca built up enough of a lead that when he finally ducked down pit lane for the first time on lap 44, he would hold onto the lead upon his exit. Just like he did a year ago, Paulo Franca would get to the lead, lead the most laps, and score a win on the Grande circuit. The only difference from last year, is this time he didn't beat the track record, which he set in this race in 2021…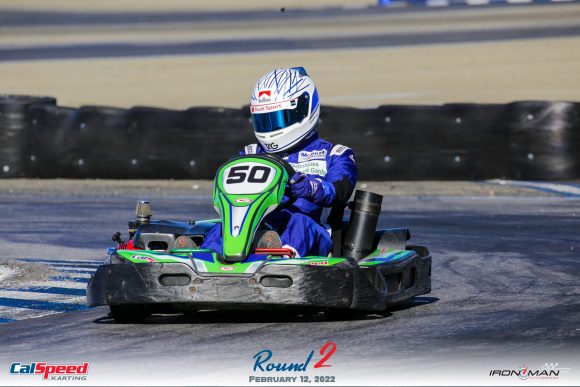 The driver closest in pace to Paulo was Diego Morales, clocking a time just about one tenth off of the eventual winner's time, however he would never challenge for the win. This was because of coming from a bit further back on the grid; Franca started 10th and was able to make quick work in the early laps, while Morales took a little longer to get to the front from 15th. Franca was to the lead on lap 4, while Morales moved into 2nd by lap 7, almost 3 seconds astern, and cutting laps .2 off the leader's pace. That said, it was plenty enough to build a solid lead over third, and Morales would only lose 2nd during his stops, regaining it back once the strategies came full circle to a 10 second advantage at the checkers.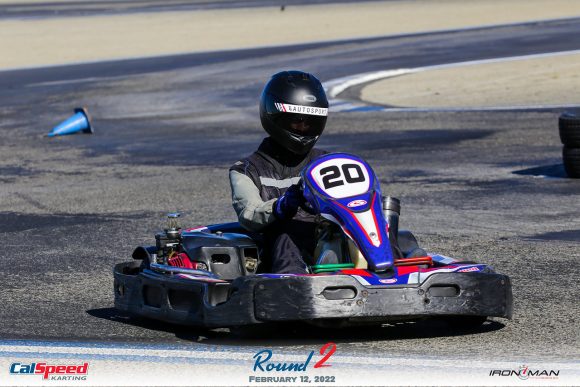 Instead, the real battle would be for the third spot on the podium; First held by Redman, Donnie Clarke took over the third spot on lap 11, and held onto it with Redman in tow until Bill Kreig finally caught up to the duo on lap 21. Working his way up from 26th after missing the opener, Kreig looked to duplicate his feat from a year prior at this race, coming from the back to snag the final step of the podium. It looked like he might too, taking over the third spot on lap 22, and immediately started to build a gap to Clarke. Unfortunately, a pit lane violation would see him have to serve a penalty after his second pit stop, handing the final podium position back over to Clarke, who held on for his first career podium in the series…
Round #3 of the CalSpeed IronMan Series is already sold out, and takes to the Grande CCW track in about one month's time on March 26th!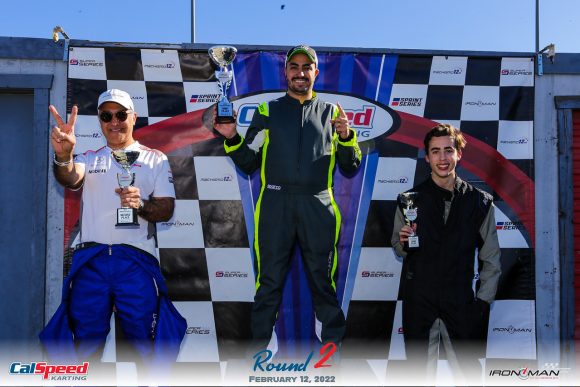 IronMan Series Round #2 Top 10
Paulo Franca
Diego Morales
Donnie Clarke
Bill Kreig
Chase Nickells
Tyler Redman
Chris Fox
Mike Gonzales
Sean Fite
Alyssa Yauney
Point Standings Top 10 (drop)
Paulo Franca 105 (66)
Alyssa Yauney 105 (63)
Ayrton Demoss 98 (60)
Diego Morales 95 (80)
Sean Fite 90 (60)
Donnie Clarke 90 (60)
Andres Prieto 88 (0)
Bill Kreig 85 (0)
Chase Nickells 80 (75)
Tyler Redman 78 (3)