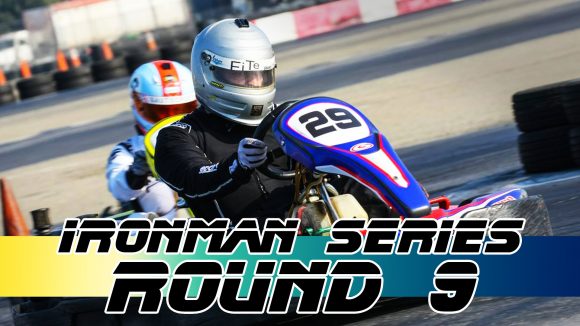 Round #9 in the 2018 IronMan Series championship rolls through Classico Counter Clockwise for the month of September, carrying with it possible championship implications. Last month saw Sean Fite continue his best career season by earning his second IronMan victory of the year, closing within reach of his second Summer Series title, while simultaneously tightening things up in the overall chase. Still, the driver on top of the pile for the overall IronMan championship is former series champ and current point leader Taylor Hays, who this weekend could cinch up his second title. Aside from Fite, his closest rival -and current Summer Series point leader- Alyssa Yauney will look to push things to the Season Finale, she herself having a banner year that she hopes will include an IronMan Series championship as well.
The track itself is a return to the reverse direction around CalSpeed, as the season will finish in the counterclockwise direction after running 6 of the past 8 events forwards. Aside from the usual suspects vying for IronMan supremacy, this weekend's change in direction -coupled with the series' second 2-hour event- sees many new faces using this weekend's event for training towards the 11th annual Machismo 12 Hour this December. Regardless of each driver's goals coming in, everyone wants to reach that top step, and it will be interesting to see how the penultimate round in the championship ends up…
Smitty Spotlight: Second 2-Hour event in 2018 sees a few tweaks to the format…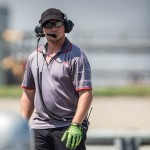 For those in attendance of the first 2-Hour event in July, they know that things didn't go as planned, and the race had to be red flagged, with the second half of the race restarted. This time around, adjustments have been made to the Sport Class swaps to prevent the issues at round seven from happening again, and we should have a solid two-hour affair. The first of these changes is the length of the pit window; the length of time that the pits are open for driver/kart changes. It has been increased by 20 minutes, now opening at the 50-minute mark of the event, and staying open until the 70-minute mark. Additionally, the hold time for each stop has been increased from 30 seconds to 45, giving even more time for drivers to get their weights moved to their new ride. The caveat to that hold is that now a max of three karts will be allowed to make their changes at one time, with any additional drivers coming in having to wait in the queue. In other words, if you are the fourth driver in line, your hold doesn't start until the front driver leaves; the age-old rule of 'not following another driver in' still very much applies. These changes should make for a smoother transition from the first half of the race to the second, especially with fewer multi-driver teams entered this time around.
Which brings me to the standard pit stops that all drivers have to do; the pair of trips down pit road in each hour, just like what we have the rest of the season. It was asked at the yearly Town Hall meeting last month why these stops are required in the IronMan Series, given that no fuel or tire changes are required? The answer is simply to add an element of strategy; to get a little closer to what we see in other forms of endurance racing. Like with all endurance races, the time spent in the pits is a crucial part of the outcome, and while the drivers in this championship don't have the pit crew element, they do need to be able to get on -and off- pit road efficiently. This adds the need for each driver to not only be able to cut quick and consistent laps while working through traffic, but also manage a bit of strategy for when they should, or should not head down pit lane. And this weekend, these drivers don't just have to do it twice, but five total times when including the kart change itself…
Pro Class: Perhaps best shot to test prior to Machismo is this weekend…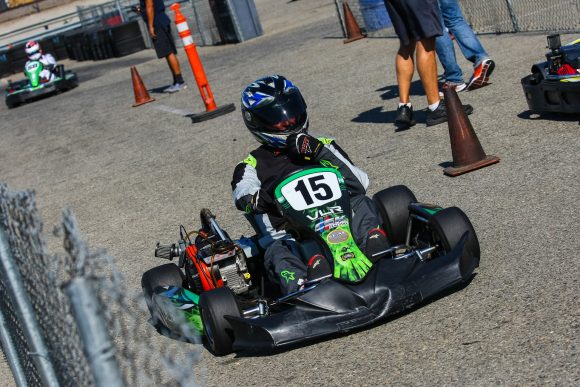 While the first two-hour event on the Sportivo layout was a good first test for several drivers, this weekend's event on the Classico Counter Clockwise circuit is an even better stage in terms of Machismo 12 hour preparation. Heading in the same direction as the Machismo track layout, Classico CCW shares several corners with the endurance race classic, including everything from the start finish to the entry of Silk, and then again from 'turn 5' at the top of the hill, through Kornakurva and finally bypass. Getting a chance to run through those corners -and on the harder Maxxis tires- could be invaluable for the Pro Class drivers this weekend, especially when coupled with pit stop practice and the ability to work traffic. Whether teamed up with drivers that may share the seat at the 12-hour classic or not, just getting a chance to practice the stop boxes, as well as the quick exchange behind the wheel will be important. It will also be the first time since February that the Bypass has been available to run for these drivers, which is another helpful addition. With no championship on the line, it is all about the race win, and garnering more experience for the big race in December, now just over two months away…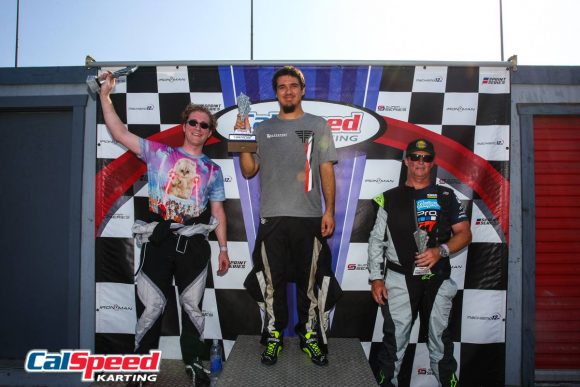 Pro Class Podium
| | |
| --- | --- |
| 1) | Adam Nagao |
| 2) | Ryan Curtin |
| 3) | Tony Wika |
Overall Championship: Hays on the cusp of IronMan title #2; Yauney looks to be spoiler…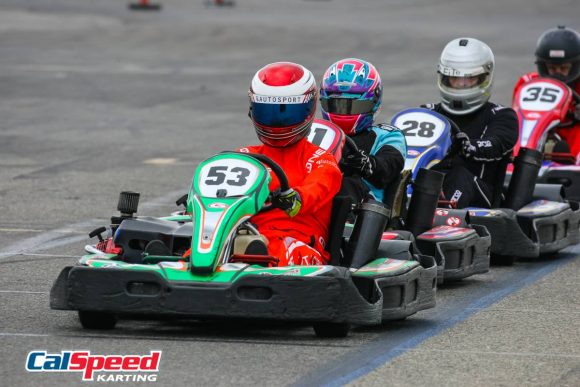 Taylor Hays' consistency this year is what has separated him from the rest of the pack with two races to go; 2 wins and a total of 5 podiums across the opening eight events sees him with a healthy lead going into tomorrow's event. And while he actually used a drop last round, his 69 point drop that is still on the books means a max of 36 point swing this weekend if Alyssa Yauney goes perfect… and it is a 33-point gap. Hays also starts in front of his rivals, although that means very little in this series; especially with this being the second 2-hour event of the year. With the drops as they are, Hays would need to gain at least 4 points on Yauney to clinch this next weekend, otherwise, it goes to the finale. Because of this, we may see a bit different strategy from Hays, possibly electing to manage points more than go for the win; a decision that will probably not be made until the race is underway. For Yauney and the rest of the top five in the standings, their mathematical shot at the 2018 title rests with the performance of the overall leader…
From second on back things are much more fluid, with Yauney currently only holding onto a 10-point lead over third place Sean Fite, while Chris Huerta and Jose da Silva sit 24 and 40 points astern respectively. With point swings this season ranging from 10 to 20 pretty regularly, it is still all to play for in the hardware hunt, with this weekend being the final stage-setter for who has a shot at the Season Finale. Everyone has drops that could allow for an almost 40+ swing, so no driver is safe with two rounds to play…
Aside from the battle for the championship and year-end hardware, let's also keep an eye on the driver starting P3; the 2017 Sprint Series champ and Super Series rookie of the year, TJ Blackledge. TJ has a best finish of 2nd in his first full IronMan season, and this weekend is arguably his best shot at scoring his first career win here. Having had a teammate at the last two-hour event, Blackledge is going solo this time around, mimicking what most -if not all- the front runners have elected to do.
Top 10 Overall Standings After 2 drops (best drop)
| | | | |
| --- | --- | --- | --- |
| 1) | Taylor Hays | 568 | (69) |
| 2) | Alyssa Yauney | 535 | (60) |
| 3) | Sean Fite | 525 | (66) |
| 4) | Chris Huerta | 511 | (63) |
| 5) | Jose da Silva | 495 | (60) |
| 6) | Lukas Dziemidok | 461 | (54) |
| 7) | Steve Spring | 445 | (54) |
| 8) | Adam Nagao | 435 | (0) |
| 9) | Anthony Severson | 420 | (42) |
| 10) | TJ Blackledge | 413 | (30) |
Summer Series Championship: Three drivers within 7 points, and two rounds to play…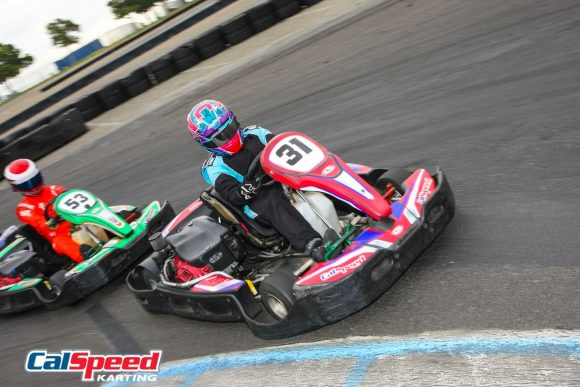 This best 4 out of 5 championship sees three drivers with a bit of an advantage with just two rounds to go, as Alyssa Yauney, Sean Fite, and Taylor Hays all lead the way via not only a win in the past three events but a podium to back it up. That said, all three have also had misfortune to some extent in their third point total, those drops providing a bit more intrigue as well. Alyssa's advantage comes from her ability to outscore her rivals in bonus points this summer, her 10 points eclipsing the totals from both Fite and Hays by 2 and 7 respectively. She also owns the best drop of the three -a 72- and has a solid foundation heading into Saturday. Given where the drops are, a clinch looks unlikely, however, and her rivals have plenty of momentum on their side as well. Fite is fresh off his best career day last month -having not only scored his second IronMan win of the year but also the Super Series later that day- while Hays carries the overall lead in the championship and the confidence that brings. With almost nothing between these three, it is anyone's guess who will lead as we go into round #10.
This isn't to say it is a cut-and-dried decision for the top three, but certainly, some big things will need to go the way of their rivals for it not to be in the hands of one of them. With Diego Morales slotted to only run the Pro Class this weekend, it leaves the next closest challenger as Jose da Silva in 5th and 32 points from the lead. With only the top spot earning hardware in this sub-category, it will be interesting to see what kind of inroads he can make this weekend…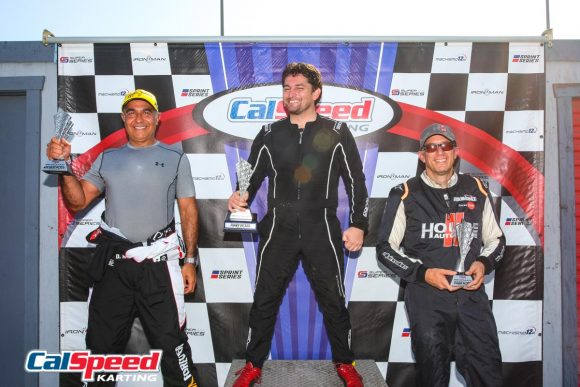 Top 5 Summer Standings (Drop)
| | | | |
| --- | --- | --- | --- |
| 1) | Alyssa Yauney | 205 | (72) |
| 2) | Sean Fite | 198 | (63) |
| 3) | Taylor Hays | 198 | (57) |
| 4) | Diego Morales | 175 | (33) |
| 5) | Jose da Silva | 173 | (60) |
Round #9 Provisional Starting Grid
Pro

| | |
| --- | --- |
| 1) | Tony Wika/Duane Lawson |
| 2) | Alexander Bermudez/Jetson Lieser |
| 3) | Andres Prieto/Diego Morales |
| 4) | Christopher Franck/Mike Lewis |
Sport

| | |
| --- | --- |
| 1) | Tom Zevin/John Rice |
| 2) | Chris Carter |
| 3) | TJ Blackledge |
| 4) | Ariel Rubio/Andres Prieto |
| 5) | Max Demoss/Ayrton Demoss |
| 6) | Scott Milne |
| 7) | Luis Calderon |
| 8) | Anthony Severson |
| 9) | Steve Spring |
| 10) | Taylor Hays |
| 11) | Jose da Silva |
| 12) | Chris Huerta |
| 13) | Dmitry Korotkov |
| 14) | Evan Karp |
| 15) | Alyssa Yauney |
| 16) | Lukas Dziemidok |
| 17) | Sean Fite |
| 18) | Tom Stone |
| 19) | Ryan Kuhl |
| 20) | Celso Pierre/Pietro Moro |
| 21) | Lee Nguyen/Juan Ricart |
| 22) | Craig Booth/Rochelle Booth |
| 23) | Adrian Comstock |
| 24) | Tyler Redman |
| 25) | Michael Dioquino |