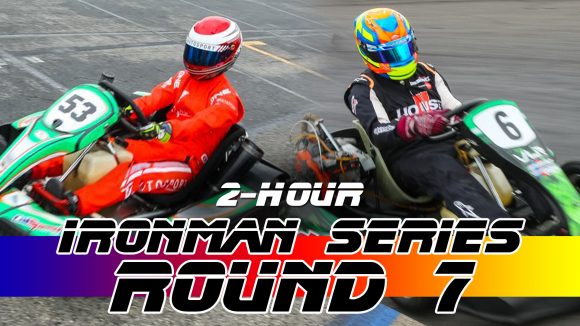 Last month's IronMan Series ended the trend of the new faces on top of the box, as Taylor Hays kicked off the second half of the season as the first two-time winner this year. It was his fourth podium on the season, with the Winter Series champ being joined by fellow title contenders Alyssa Yauney and Sean Fite on the podium. This weekend we will trade the flat out nature of Nuovo from last month, for the high-braking layout of Sportivo for the second time this year. This will also be the first time that we'll see the IronMan drivers take on a 2-hour test, an event that has brought out a lot of new faces and top talent to participate in. While Hays may have broken the streak last month, there are a lot of strong possibilities on the entry list for a new winner this time around.
This month we will delve a little deeper into what is going to make this weekend's 2-hour event so unique, take a closer look at some of the lineups and teams on the entry list, as well as talk about how the Overall and Summer Series championships are looking…
Smitty Spotlight: July brings the first 2-Hour event to the IronMan Series…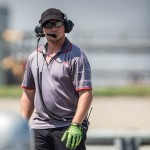 With a pair of 2-Hour IronMan races included in the 2018 schedule, many drivers are getting a chance to feed more of their desire for endurance racing here at CalSpeed. That is something that outside of the IronMan Series and the Machismo 12 Hour has been tough to get, given how packed the calendar is here. For the first time since the earliest IronMan events, driver changes will return, as well as kart changes for the first time. For many this doubles as early practice for the annual Machismo 12 Hour race, whether it be for sheer endurance training as a Solo driver, or working out driver change and kart change strategy with a teammate. But while it may be 'practice' for some, it is still a race, and there are still points up for grabs for the regular series championship, so this is much more then just two hours of seat time.
So what awaits our drivers? What is different for the first 2-hour IronMan race?
Well the first thing is that the field will be slightly smaller than the usual 33+; with kart changes in play for the Sport class, the kart count for that class has been shrunk down to 25, with five other karts used for the kart swaps. The Pro Class will not change karts however, keeping the same ride for the duration of the event, similar to the Machismo.
Next is the required amount of pit stops; While normally just two trips down pit lane are needed, now we will see a much busier pit lane with two pit stops needing to be done in each hour. For drivers with a teammate, each driver must make two pit stops, and this doesn't include the kart swap for the sport class. That makes five total trips down pit lane for every sport team, and five for every pro team.
As was mentioned before, IronMan Series points are still up for grabs in this event, making drive time for non-solo teams an important factor. For both drivers to earn points, a minimum of 55 minutes must be run by each. This means that there is essentially a ten-minute window for all 25 teams to get their kart swap done, which in turn is when the driver change will happen when applicable.
Just like all other IronMan Series events after round #1, the starting grid follows the invert rules, but also dictates that the drivers from the previous round (receiving the invert) must start the event. Looking at the entry list for the first ever 2-Hour, and there are some interesting things to note on who has teamed up, and who has decided to go solo. While I'll take a closer look at some of those lineups later in the preview, it is worth noting that there are some new -albeit talented- faces on the entry list, and this race is sure to be an exciting one…
Pro Class: Endurance racing standouts prep for Machismo with first 2-hour event…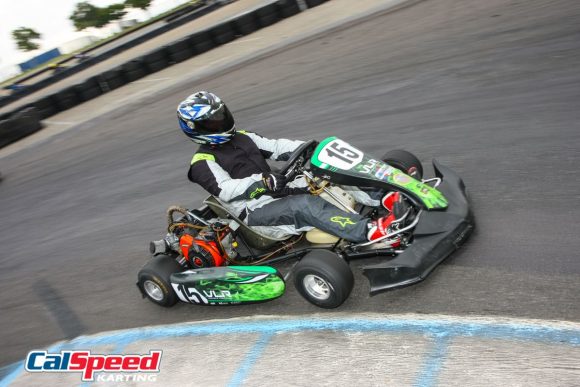 This month's lineup for the Pro Class sees the season regulars teaming up with a few one-offs, as each look to bring home top hardware in the first IronMan series 2-Hour event. 2017 Machismo Pro Class winner Alexander Bermudez teams up with 206 hot shoe Jetson Lieser, while former Pro Class winner Charles Eichlin gets an assist from Round #4 winner Diego Morales. Class regular Tony Wika will start from pole, teaming up Spec Racer Ford driver Bryan Schubert, who also showed well under the CSK Racing tent last month at Tri-C Karters.
All three teams are getting a boost in talent, and it will be interesting to see what strategy they employ to cross the line first. Unlike the Sport class that essentially has the starting driver dictated via the invert, the Pro Class is pretty open as starting position is not as important. Bermudez has won all but two races this year, but does have a winning rival in Diego Morales that scored the victory in his absence. Charles Eichlin has been a threat to win every time, scoring a string of podiums since his round #3 debut, and you can't count out the most recent Super Series winner Jetson Lieser to show speed as well. Both Tony Wika and Bryan Schubert are looking to put on a good show, while each looking to improve upon their last outing in a 206 kart. But who starts? When do you decide to come in? These guys won't be swapping karts during their driver change, but they will need to swap out weights and get comfortable in a short period of time. It is the best thing towards some Machismo practice, and it is going to be a lot of fun to see how it turns out!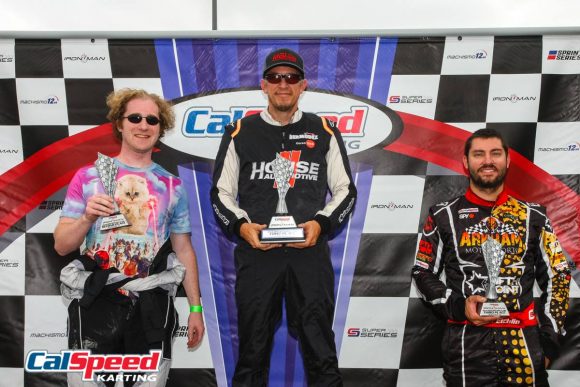 Pro Class Podium
| | |
| --- | --- |
| 1) | Alexander Bermudez |
| 2) | Ryan Curtin |
| 3) | Charles Eichlin |
Overall Championship: Hays widens lead; fight for second tightens up…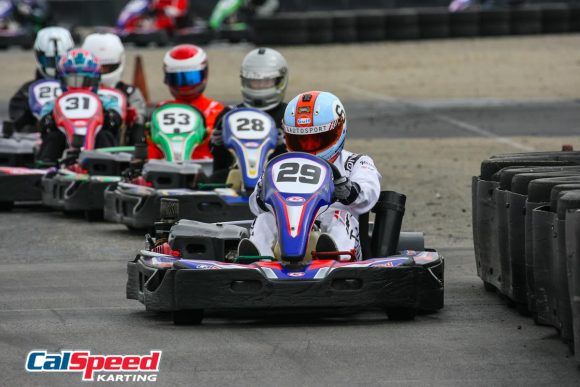 Taylor Hays' 4 out of 6 podiums and pair of wins has him as the clear leader, and this weekend he has teamed up with none other than the back to back champ himself, Adam Nagao. They'll be coming from 16th place, but there may not be a better endurance racing duo in the business. There is a strong chance he could strengthen his overall lead past the 39 markers he currently enjoys, as his has a strong start to equaling his series sweep in titles from 2015. He is the only one in the top four that has decided to take on a teammate, and will be the one starting for the duo when the green flag flies.
Chasing him in the points but not initially on track will be a trio of Solo entries, as the next three in points Chris Huerta (2nd), Alyssa Yauney (3rd), and Sean Fite (4th) all will start in front of the point leader tomorrow. While the latter two shared a podium with Hays and will be right in front of him at the start, it is Huerta that holds a huge advantage out of the gate with a 5th place starting position. 14 points separate these three drivers in the standings, but each of them want to reel in the gap to Hays, with all of them electing to do the job themselves.
The possibilities are certainly endless too, as not only do we have a near 50/50 split in Solo versus Team entries, but some very talented drivers have come out of the woodwork to make things all the more interesting. Case in point is the pair starting from the top spot, as Diego Morales looks to rebound from last round, having paired up with the 2016 Super Series champ himself Miles Calvin. This will be the first sport kart event Calvin has run since Classico GP in 2017, but there is little doubt he will be able to finish strong after the hand off around the halfway point. Another team up that could really make some noise is that of reigning Super Series champ Patrick Britain linked up with current Super Series title contender Paulo Franca. Franca finished 6th last month in his first IronMan of the year and will be starting for the team from 11th, handing off to the former IronMan champ for the second hour. Then there is the Masters Champions duo of Jose da Siva and Mark Connell; the Super Series Masters champs from 2017 and 2016 respectively have teamed up, with the former looking to reel in the gap to the overall hardware.
Throw in a wildcard solo entry in east coast fly-in Andrew Wood, and this race has a pretty star-studded group of drivers looking to snag the hardware. Woody will be coming up from the 20th starting spot, but we have seen drivers come from last to do it, and he certainly is capable. Solo or Team; whoever is standing on top of the box this Saturday will certainly have earned it!
Top 10 Overall Standings After 2 drops (best drop)
| | | | |
| --- | --- | --- | --- |
| 1) | Taylor Hays | 401 | (72) |
| 2) | Chris Huerta | 362 | (80) |
| 3) | Alyssa Yauney | 358 | (60) |
| 4) | Sean Fite | 348 | (72) |
| 5) | Jose da Silva | 333 | (69) |
| 6) | Steve Spring | 313 | (57) |
| 7) | Lukas Dziemidok | 301 | (54) |
| 8) | Chris Carter | 295 | (33) |
| 9) | Ariel Rubio | 292 | (57) |
| 10) | Adam Nagao | 292 | (45) |
Summer Series Championship: The Winter Champ strikes first into the Summer…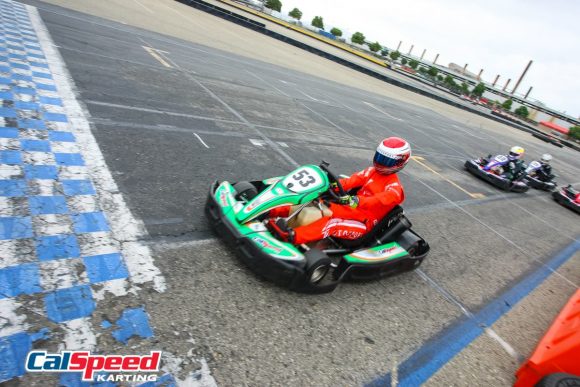 Winter Champ and current point leader Taylor Hays made a statement this past round not just by scoring the win in the opening battle, but showing that it is still status quo even after the points were reset. He is certainly the guy to beat in this Series for 2018, putting up the most consistent marks of anyone in the field. Certainly, he is in his best form since 2015…
That said, he is still only 3 marks ahead of Alyssa Yauney after the first round, as while she had to settle for second, was able to lead the most laps. And speaking of form, Yauney has been on an upward trend since last year, and is also looking the best she ever has behind the wheel. 7 points astern from Yauney is fellow 2018 winner Sean Fite, having backed up his round #5 victory with another podium to kick off the Summer Series. Each of these two are going Solo for the two hours, and are the only ones in the top 10 in points to do so.
4th in the Summer Standings -Ariel Rubio- has enlisted the help of round #3 winner Chris Carter, who is looking to duplicate that feat as we return to the same track, Sportivo. Rubio scored a solid top five this past month, and like the rest of the drivers in front of him, is looking his best ever as well. 5th in the standings is the aforementioned Jose da Silva, who will actually be starting right behind a driver he worked really well with last month, Paulo Franca. Franca sits 6th in the standings, and it will be interesting to see what happens when the Brazilian duo hand off to their teammates in Mark Connell and Patrick Britain respectively.
There is no shortage of storylines for the seventh round in the 2018 CalSpeed IronMan Series, with plenty of action coming both on track, and in the pits. Working traffic, managing strategy, and driving consistently; this may be our first glimpse of what to expect at this year's Machismo 12 hour…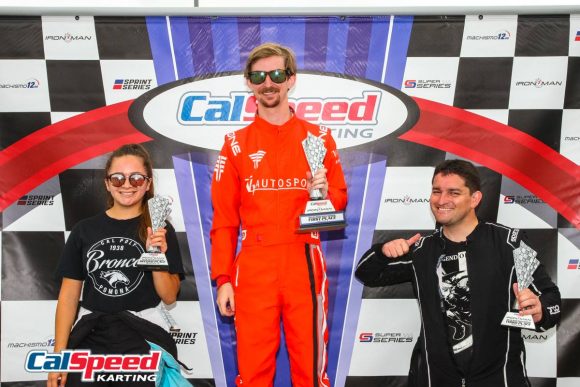 Top 5 Summer Standings
| | | |
| --- | --- | --- |
| 1) | Taylor Hays | 103 |
| 2) | Alyssa Yauney | 100 |
| 3) | Sean Fite | 93 |
| 4) | Ariel Rubio | 88 |
| 5) | Jose da Silva | 80 |
Round #7 2-Hour Provisional Starting Grid
Pro

| | |
| --- | --- |
| 1) | Tony Wika/Bryan Schubert |
| 2) | Charles Eichlin/Diego Morales |
| 3) | Alexander Bermudez/Jetson Lieser |
Sport

| | |
| --- | --- |
| 1) | Diego Morales/Miles Calvin |
| 2) | James Lieser |
| 3) | Dmitry Korotkov |
| 4) | Anthony Severson |
| 5) | Chris Huerta |
| 6) | Evan Karp |
| 7) | Lukas Dziemidok |
| 8) | Tyler Redman |
| 9) | Mark Sternberg/Ryan Pond |
| 10) | Steve Spring/TJ Blackledge |
| 11) | Paulo Franca/Patrick Britain |
| 12) | Jose da Silva/Mark Connell |
| 13) | Ariel Rubio/Chris Carter |
| 14) | Sean Fite |
| 15) | Alyssa Yauney |
| 16) | Taylor Hays/Adam Nagao |
| 17) | Tom Zevin/John Rice |
| 18) | Luis Calderon |
| 19) | Sicheng Li/Patrick Liddy |
| 20) | Andrew Wood |
| 21) | Evan Lawrence/Adrian Jones |
| 22) | James Suggs/Justin Altman |
| 23) | Ayrton Demoss/Max Demoss |
| 24) | Scott Milne |
| 25) | Spencer Russell/Sam Hunt |