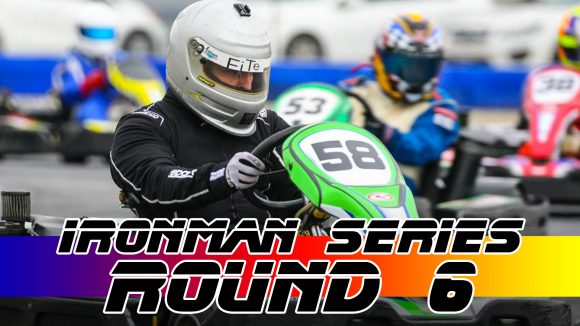 The trend of first time winners continued in the month of May here in the IronMan Series, with Sean Fite bringing home his maiden win, joined on the podium by Chris Huerta and Taylor Hays. While last month saw the field take to the longest of the CalSpeed layouts, round #6 will see the first repeat track of the year, none other than the Super Speedway herself, Nuovo.
Nuovo's position on the calendar in 2018 means it is the opening track for both sub-championships in the IronMan Series, albeit with starkly different conditions in January and in June. Round #1's edition saw tricky conditions with a drying track from overnight rains, and while that is not going to be an issue this weekend, we are slated for slightly cooler temps than we have seen lately. With the draft always a big talking point on this near flat-out configuration, it will be interesting to see what strategy changes happen from what we saw in January, especially with better track conditions and everyone's solid experience with the Pro Class.
Kicking off the second half of the season we have a little bit of a special preview this month, as I will not only catch up with our recent winner Sean Fite, but also all of the other winners from this year to get their two cents on what we may expect in the next few months. I'll also take a little closer look at the incoming talent for the Summer Series, as well as break down what is on the horizon for the overall championship…
Smitty Spotlight: Sean Fite earns 'The Spotlight' via his first career win…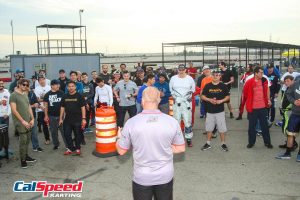 One of the most charismatic individuals in the CalSpeed paddock, Sean Fite has long been known as a funny man on and off the track, but when the chips are down still aims for the top step. Aside from his stint in the Sprint Series -where he won the 2015 championship and a total of 3 events- that top step eluded him… until last month's IronMan round #5. His first trip to the top of the box was actually his seventh trip on the podium, and I caught up with Sean after his long awaited win for this month's Smitty Spotlight…
Mike Smith: First up Sean, congrats on finally scoring that elusive first IronMan Series victory! Well done!
Sean Fite: As somebody who has found a lot of ways to lose IronMan races it was awesome to stand on top of the podium, and I am looking forward to starting a new streak: a winning streak this weekend.
MS: As I said, this was your first win, but you had been on the podium six times previously. What was the difference this time around; what was the key to scoring your first win?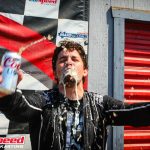 SF: Won it in the pits; shocking I know. Chris Huerta and I had a two second lead over Taylor Hays and Jose da Silva, but they are the best there is in the pits, and can erase a two second lead if you have a little hiccup in the pits. When I passed them as they came out of the pits I knew I had accomplished something. When I looked behind me, Chris was pounding the steering wheel because for once in a long time I had beaten a top guy in the pits.
MS: For the past couple of years you have been in the overall podium fight in this Series, finishing second overall along with the Summer Series championship in 2016. Last year you narrowly missed the top three, and this year you are again in the hunt for the hardware. Tack on Machismo success, and endurance racing seems to be your strong suit; why do you think that is?
SF: The top IronMan guys are in very good shape. Adam Nagao can be found mountain biking on any given day. Taylor Hays is a cross country runner and is looking to have a beer mile race at the track. You can find me at hockey rink on the weekends and you can find me in a Yoga or Spin Class during the week. The top guys run the last lap of the IronMan as hard as we run the first lap and that is why the top guys in the IronMan Series are similar every year. The real work was done before we showed up to the track.
MS: For those that don't know the story, how did you get started in karting, and how did you find out about CalSpeed?
SF: I have loved our great sport since I can remember. I have played other sports but racing has always been my passion. One day I was feeling particularly sore and I was thinking I needed a hot tub to feel better, so intended to look up CalSpas to find a hot tub. When I typed in "Cals" CalSpeed popped up in the Google Search. It was like a dog whistle; nobody could hear it but my computer was speaking to me. I signed up for the next race, coincidentally an IronMan. Four years later I still don't have a hot tub. I didn't need it; CalSpeed would me my Ibuprofen.
MS: You are a regular in the IronMan Series, as well as the Super Series, and were even the inaugural Sprint Series Champion. You have done just about it all at CalSpeed; of all the different events, what is your favorite, and what keeps you coming back?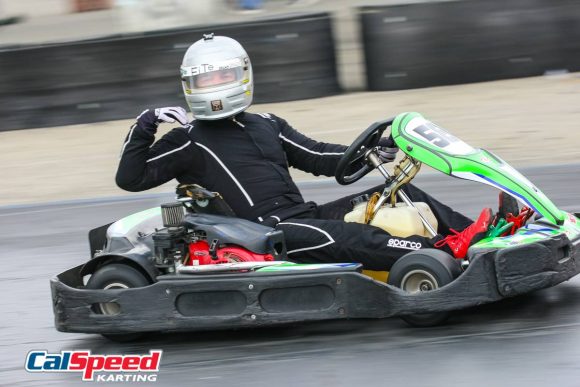 SF: I have done a lot of things; I have won championships; I have won races; but there is more to be done, like win a Super Series and I'm still chasing the IronMan and Super Series Championship. The things that are my favorite and keeps me coming back is things like giving Taylor Hays the finger on track while racing each other like idiots; congratulating Jose da Silva after he beat me to win the last Super Series; talking about life and laughing with the new baby daddy 'The' Patrick Britain, and Alex Bermudez. Watching new people improve race after race climbing from C Mains to A Mains like I did. The CalSpeed Racing Community keeps me coming back. I want to beat everyone on track. Then laugh and smile with everyone off track. A great man named Dennis told me one time "a bad day at the race track is better than a good day anywhere else".
MS: We have the 2-Hour IronMan races coming up for rounds 7 and 9; many have talked about them being really good prep for the Machismo 12 Hour race in December. Are you thinking of doing them solo, or bringing on a teammate for a driver change?
SF: I'm looking forward to soloing the 2-hour IronMan's, unless a former Super Series Champion would team with me. For the guys who have raced the Machismo, this is one stint for that race. Some of us have double stinted at Machismo; a double stint can be up to five hours in the kart. It will be a good test for guys who have not run the Super Sport class at Machismo. Guys like Cameron, Adam, Taylor, Chris, Jose and I who have raced for 4 to 6 hours at the Machismo, we are saying 'Just Bring It'!
MS: Thanks again for taking the time Sean, and good luck the rest of the season!
SF: Hmm….Good luck for the rest of the season, so after the season no more good luck for me. I see. I better go to Vegas now I will be out of luck come January. With the good luck I have now I'll take it to the top step of the podium in 2018.
Pro Class: Bermudez proves again a master at working traffic…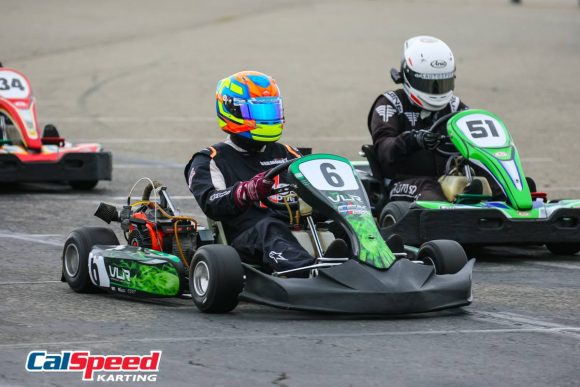 Over the course of the first five rounds in the 2018 IronMan championship, we have seen only three different winners, with one driver scoring the top step three times. That driver is Alexander Bermudez; with wins on Tecnico, Sportivo, and Grande, he has shown to be the best at not only squeezing out the most speed, but also being able to work traffic the quickest. That second part is really what has separated him from his rivals in this class, a group of drivers that are garnering valuable knowledge for the Machismo 12 Hour race later this year. Bermudez proved he was one of the guys to beat at last year's Machismo 12 Hour, and was part of the overall winner squad that included round #1 winner Patrick Britain, as well as Miles and Logan Calvin. Now at the halfway part of the season, people are starting to think about what their teams may look like for the once-around-the-clock classic, and I have to assume Pro Class teams will be looking at this series for their top picks.
Along with Bermudez, multi-time podium finishers Riley Dugan and Charles Eichlin have proven to be leaders in this package, with Eichlin a former Pro Class Machismo champ himself, while Dugan is a title contender at the Tri-C Karters club. Each have shown they can be one of the fastest on track, with really only the variance in working traffic and pit strategy being the difference in where they finish. This advanced knowledge gained in the IronMan events will certainly pay dividends when the green flies on the Machismo in December…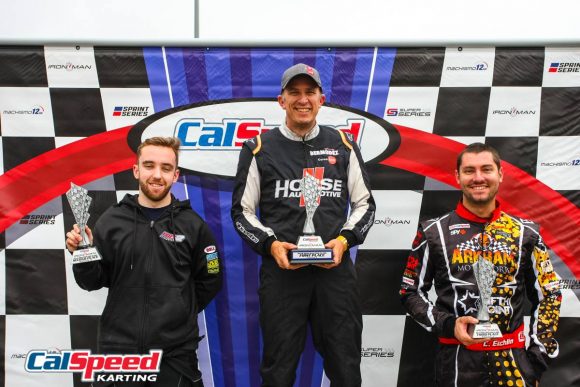 Pro Class Top 5 – Round #5
| | |
| --- | --- |
| 1) | Alexander Bermudez |
| 2) | Riley Dugan |
| 3) | Charles Eichlin |
| 4) | Tony Wika |
| 5) | Bill Kreig |
Overall Championship: At the Halfway Point, Hays carries momentum as Winter Champion…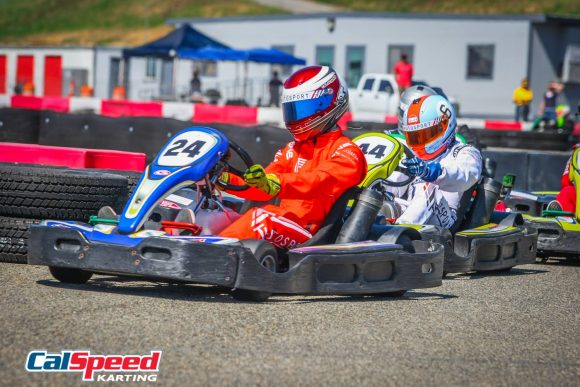 Here at the halfway point in the season, we have a pretty clear picture of who the main protagonists are for the 2018 IronMan Series championship, and it includes both some new and expected faces. Taylor Hays strengthened his position over most of the field via his third podium of the season -and 20th in his IronMan career- tying Jon Kimbrell for most podiums in series history. Chris Huerta continued his run of consistency by snagging his second podium of the year, but more importantly his 5th top five in as many races. These two guys definitely have a leg up going into the second half of the season via their 39 and 23 point margins over third respectively, with Huerta having a safer foundation to fall back on.
While the top two have solid leads from third on back, 2018 has seen some bigger swings in the points than we have in the past, which is what gives Huerta the nod because of his drops. The rest of the top ten are only separated by 27 points, a span we have seen eaten up in a single race on more than one occasion, proven by the drops that are on display below. With a perfect day in the IronMan Series netting 105 points, a 30-50+ point swing is in the potential cards for all of our top drivers. And when you take into account 5 different winners and 11 different drivers finding the podium in the first five events, and it really is anyone's game.
Then there is the curveball in the pair of 2-Hour races on the calendar, with rounds seven and nine offering tests in stark contrast; one on Sportivo, and the other on Classico CCW. Will we see our front runners go solo, or will temporary alliances be made to better the chances for maximum points? There are plenty of things to consider when tackling these two new challenges, with each event probably seeing a little different approach, especially considering round nine is the penultimate event.
So with 66 points separating our current top ten, and arguably one of the deepest and most unpredictable fields ever in the IronMan Series, we enter the start of the second half with almost all the cards on the table. This weekend's event will be a pivotal one, albeit on a bit of a wildcard being that Nuovo is the stage. Do these drivers go all in, or hope to hold on to something for the river…?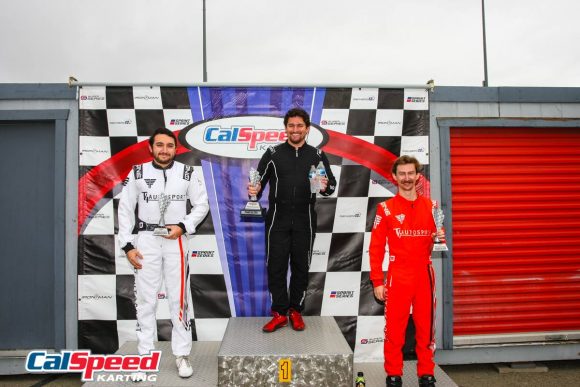 Top 10 Overall Standings After 2 drops (best drop)
| | | | |
| --- | --- | --- | --- |
| 1) | Taylor Hays | 298 | (72) |
| 2) | Chris Huerta | 282 | (80) |
| 3) | Cameron Jocelyn | 259 | (0) |
| 4) | Alyssa Yauney | 258 | (60) |
| 5) | Sean Fite | 255 | (72) |
| 6) | Jose da Silva | 253 | (69) |
| 7) | Steve Spring | 241 | (57) |
| 8) | Anthony Severson | 238 | (51) |
| 9) | Lukas Dziemidok | 235 | (66) |
| 10) | Adam Nagao | 232 | (60) |
Summer Series Championship: 2018 winners share their predictions on the second half…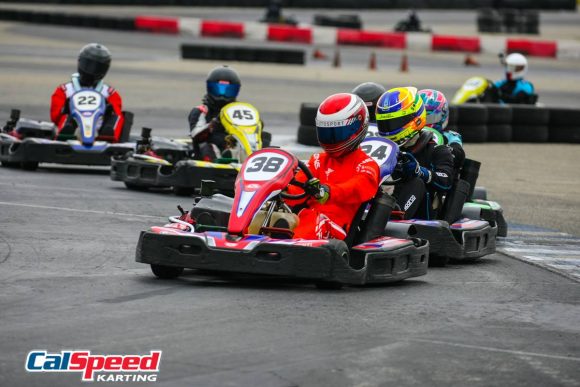 Everyone on the round #6 entry list is currently tied for first heading into the opening round of the Summer Series sub-championship, but is there anyone that stands out as the driver to beat? After seeing five winners across the opening five rounds -including four first time winners- this year's championship is more unpredictable than ever, and with a clean slate in the summer, it is all up for grabs. I caught up with each of our past winners to see who they think could be the ones to watch for in rounds 6-10…
Round #1 Winner, Scott Milne: I'd have to say it's the usual suspects: Taylor Hays, Alyssa Yauney, Chris Huerta, Sean Fite, and Adam Nagao.
Round #2 Winner, Cameron Jocelyn: The five winners are all some of the more consistent drivers in the series, who finally put their driving and kart in the right place at the right time. If Chris Huerta finds the top step in the later half of the season, he is my pick, but consistency alone won't put him ahead of the rest of the field. Missing out on Sean Fite's win was rather depressing, but he has the ability to continue the charge into the following months. But my true pick would have to be Taylor Hays. His love affair with the podium is a thorn in my side, and I really want to be able to challenge him the rest of the season for the top spot.
Round #3 Winner, Chris Carter: Alyssa Yauney, Steve Spring... And I'd like to think that I'm closing in for sure. Jose da Silva & Diego Morales probably push me the hardest, but we're ready for that World Cup summer heat! Let's go!
Round #4 Winner, Taylor Hays: Looking towards the Summer Sub-Championship, I really don't think you can count out anybody currently inside the top 10 in points. Only two of the current top 10 have not had a podium this year, and one of a relative rookie, and the other is our defending champion. I'd say the current top 5 (myself, Chris, Cameron, Alyssa, and Sean), are probably the favorites, but Adam definitely cannot be counted out, and Tony Severson and Jose have both had their fair share of good runs in the first half of the year. Throwing the two hour races into the mix in rounds 7 and 9 will definitely throw a wrench into things as well, depending on how many drivers decide to run the races solo.
Round #5 Winner, Sean Fite: Looking at the entry list for Round 6 the field is as deep as it has been this season. Alyssa Yauney is an Ironman Summer Sub Champion. TJ Blackledge is a Sprint Series Champion. Steve Spring is an Ironman winner. Lukas Dziemidok is up and coming. Jose de Silva is a 3x Super Series winner. Taylor Hays is a former Ironman Champion. Chris Huerta is driving the best he has ever had and we can pencil him in to win Round 10 like he always does. Diego Morales can win any race he enters. Paulo Franco is currently leading the Super Series Championship. Finally, Cameron Jocelyn has several thousand laps at CalSpeed and is the fastest and most polished racer at CalSpeed.

Having said that, the driver to watch is ME! My 2016 Sub Championship is lonely and as The Most Electrifying Man in Sport Karting I plan to Bring It until the 2018 Summer Sub Championship is my property.
Adding to the usual suspects is the fact that the opening round of the five-race Summer Series sees nearly a third of the field making their first start of the year, with three of these entrants certainly raising eyebrows. The overall Super Series point leader Paulo Franca, and the Super Series Masters point leader Diego Morales are both on the entry list, and regardless of whether or not this is the start of a run at the sub-championship or not, their presence will certainly be felt. Lastly is former Super Series Rookie of the Year Tyler Bryant making a surprise entry, and it will be interesting to see how he fares in his long awaited return to the seat…
One last thing to mention; of the five past winners, only four will be in attendance this weekend. Well, perhaps three and a half… Last month's winner Sean Fite, along with Winter Series champions Taylor Hays and Chris Carter are all on the entry list, as is current third place runner Cameron Jocelyn. It is Scott Milne who unfortunately will be missing this weekend's event, which is the same track where he scored his maiden win back in January. Now I said three and a 'half' because of Jocelyn; not only is he starting dead last on the grid after missing last month's event, but he is on the mend from breaking his lower leg. We have seen him come from the back on more than one occasion, but it will be interesting to see what he can do when he isn't at 100%…
Round #6 Provisional Starting Grid
Pro

| | |
| --- | --- |
| 1) | Charles Eichlin |
| 2) | Riley Dugan |
| 3) | Alexander Bermudez |
| 4) | Tony Wika |
| 5) | Ryan Curtin |
Sport

| | |
| --- | --- |
| 1) | Tyler Redman |
| 2) | Mark Sternberg |
| 3) | Ariel Rubio |
| 4) | Dmitry Korotkov |
| 5) | Craig Booth |
| 6) | Evan Karp |
| 7) | Tom Zevin |
| 8) | Luis Calderon |
| 9) | Anthony Severson |
| 10) | Alyssa Yauney |
| 11) | TJ Blackledge |
| 12) | Chris Carter |
| 13) | Adam Nagao |
| 14) | Steve Spring |
| 15) | Lukas Dziemidok |
| 16) | Jose da Silva |
| 17) | Taylor Hays |
| 18) | Chris Huerta |
| 19) | Sean Fite |
| 20) | Rochelle Booth |
| 21) | Chris Chen |
| 22) | Chris Wang |
| 23) | James Dyer |
| 24) | Tom Stone |
| 25) | Christopher Pye |
| 26) | Diego Morales |
| 27) | Tyler Bryant |
| 28) | Paulo Franca |
| 29) | Cameron Jocelyn |
| 30) | Michael Dioquino |