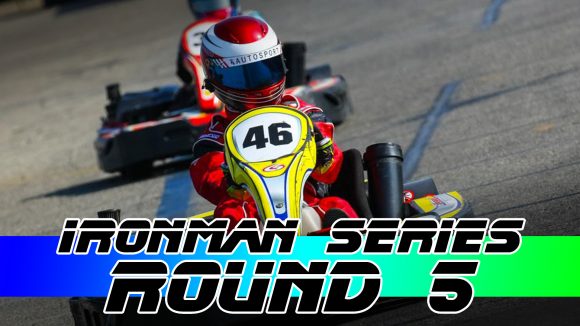 Round number four in the 2018 IronMan Series saw its fourth different winner on the year with Taylor Hays in the Sport class, while the Pro Class saw a new face on top of the box as well with Diego Morales. For Hays, the win would be his second trip to the podium so far, thrusting him to the top of the standings as we head into the 5th and deciding round for the Winter Series sub-championship this weekend.
The series will once again be on the Grande layout, but this time will be heading in the standard (clockwise) direction, and will actually be the first and final time we visit this track in 2018. With the Winter Series up for grabs, and a Pro Class filled with drivers still digging for their first win, this weekend's contest is sure to be an exciting one to watch! In today's preview, we'll look back at last month's Pro Class race, chat with last month's Sport Class winner Taylor Hays, take a closer look at what the points look like with two drops, and of course spotlight the three drivers that will be vying for the first IronMan title of the year…
Smitty Spotlight: A quick conversation with recent winner and new point leader Taylor Hays…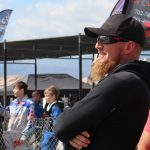 Seeing Taylor Hays on the top step of the podium was not a surprise last month, as the 2015 IronMan champ had done it five previous times in his career, it also being the 19th podium finish in his career. A perennial front runner in the series, Hays is synonymous with success in the endurance arm of the CalSpeed repertoire, including multiple pieces of Machismo 12 hour hardware on his mantle. Fresh off his first win of the 2018 season and in contention for another piece of hardware, I caught up with Taylor ahead of this weekend's round to chat about the year so far, his outlook on the rest of the season, and how he feels about his chances to earn his second Winter Series sub-championship…
Mike Smith: Congrats on the win last month Taylor! It was your second podium of the year, and it moved you to the top of the standings!
Taylor Hays: Thanks Mike! After the last couple rounds, it was good to get a win knocked out!
MS: Tell us a little bit about that race; it was you and Alyssa Yauney out front and in control of the rest of the pack, but the two of you traded the lead a few times over the course of the race. Did you feel good about your chances to bring home the win the entire time?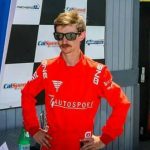 TH: I got to the lead very early, as I wanted to get a breakaway going, because I knew Cameron would be coming through the field quickly. Fortunately, Alyssa came along with me, and we had the same plan of staying relatively in line throughout, just changing to get the lap leader bonus and decide who would be quicker leading. Throughout the race, I had a feeling that she was relying a bit more on the draft than I was. Once we got to the end and began pit stops, I knew I wouldn't beat her straight up, as she's been the quickest all year, but a few extra laps of clean track before my first stop opened the gap enough and I was able to hang on until the end.
MS: I actually interviewed you earlier this year after winning the season opener in the Super Series; now in May, how would you say the year has gone for you thus far?
TH: I said that I was going to be putting a lot more focus on to Super Series this year, so to have the IronMan season go relatively drama free has been nice. However, Super Series certainly has not gone to plan, and I am already going to have to rely on my patented late season surge.
MS: You are not only in the hunt for the overall championship in the IronMan Series, but you are one of four drivers in contention for the Winter Series sub-championship this weekend. With Cameron Jocelyn absent, it is just Alyssa Yauney and Chris Huerta as your competition; how do you feel about your chances?
TH: With 13 and 18 points between myself to Chris and Alyssa respectively, it's really going to be a matter of just keeping touch with them, getting a few bonus points, and minimizing any potential point losses.
MS: Do you approach this event any different since there is another title on the line? For instance, perhaps a different strategy to attack just a couple of drivers instead of the overall?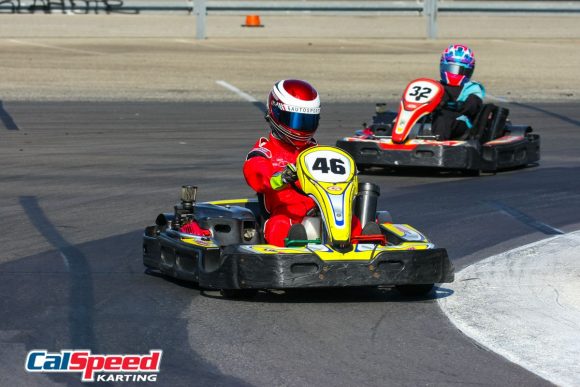 TH: Knowing that Alyssa and Chris will be going to the front looking for the Winter sub-championship as well, nothing really changes much; going to the front will also aid my shot at the overall as well.
MS: You have had a few close calls this year in terms of the Pro Class being on track at the same time; from your viewpoint, how has the addition of the faster class affected the series, and have you had to make any adjustments behind the wheel or in strategy?
TH: The biggest change this year is not wanting to be at the back of any packs. Typically as a Pro kart comes through, the kart in the back of the group is the most negatively affected, and tends to lose the pack completely. I've been more anxious at sitting in line, and have been more likely to go to the front of a pack this year than in years past.
MS: Last question Taylor. This weekend's event is on Grande, which is not too far off in configuration to a pair of tracks you do well on, Nuovo and Classico. Do you feel a little more confident on this layout because of this, or do you treat all of the different tracks the same?
TH: I place Grande a bit closer to Classico than I do Nuovo, as it is a bit tougher to clear traffic through Scandi and Grande than it is through Nuovo. With that said, it will also be tougher for the Pro karts, so I could see a few packs getting separated through there with Pro karts being aggressive and trying to clear the entire group at once.
MS: Thanks again for the time Taylor, and good luck this weekend!
TH: Thanks Mike! Looking forward to it.
Pro Class: Last minute entry ends in last word for Morales with round #4 win…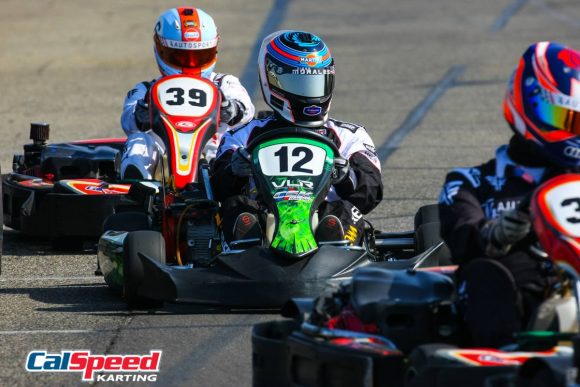 The Pro Class experiment in the IronMan Series rolls through round number five this weekend, and so far we have had three different winners in the four prior rounds, including Patrick Britain, Alexander Bermudez, and last month's winner Diego Morales. So far the resounding response for this class is how much fun it is, regardless of how many karts are in the class. Working traffic and strategy to get the most out of the faster equipment has been the key to victory thus far, and those that have found success have balanced aggressiveness with patience very well. It has also given the sport class a bit of a taste of what can be experienced in the Machismo 12 Hour endurance race later this year, with the IronMan Series now supplying even more valuable experience for competitors in that event.
Last month it was the aforementioned balance in approach that saw last minute entry -and current Masters Class point leader in the Super Series- Diego Morales find the top step, getting out to the lead early, then managing his gap to his rivals perfectly at the end. Regular front runner in the class Riley Dugan came up just a bit shy at the end, scoring his third podium of the year with a second overall. Third would be Charles Eichlin, another driver that has made a splash immediately in the category, his podium run marking his second trip to the box.
This weekend we will see the Pro Class take on the Grande track, a layout that could see overtaking require a bit more patience than we have seen thus far in 2018. While it still has the pair of straights for an easy pass, the Scandi/Hairpin Complex could see things bottle up a bit for drivers unable to make the pass done ahead of time. Same could be said for the end of the back straight; it will be interesting to see how our roster of drivers attacks this new challenge for the first time of the year…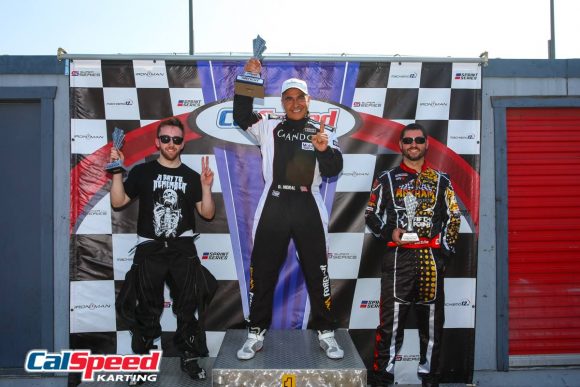 Pro Class Top 5 – Round #4
| | |
| --- | --- |
| 1) | Diego Morales |
| 2) | Riley Dugan |
| 3) | Charles Eichlin |
| 4) | Michael Wojdat |
| 5) | Matt Steele |
Overall Championship: Best two rounds sees Taylor Hays atop the standings…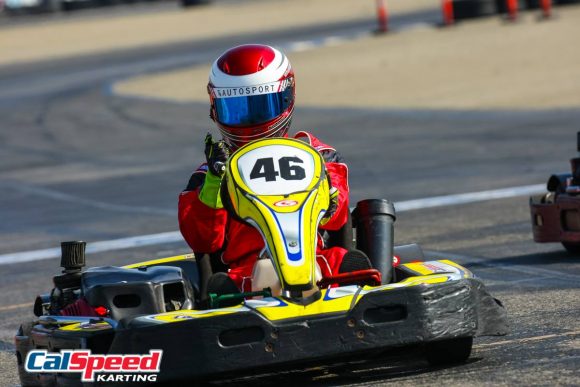 Taylor Hays not only slots into first when two drops are calculated (he has a 1st and a 2nd) but he also leads all drivers in most points earned for the year, including leading all in bonus points with 10. His win last month really just put on display how solid a year he has had thus far, especially considering the depth in talent we have had in the four races run to this point. Not just four different winners in those four races, but 10 different drivers have found the podium so far out of the 12 possible positions. I am not sure we have ever had those kind of numbers…
This bodes well for Cameron Jocelyn, who is missing his second -and final- race of the season this weekend, and will keep this round for his season-end points tally. He is the only other driver besides Hays to have found the podium twice this year already, and will be hoping that stat continues this weekend while he is away. He will lose a max of 42 points this round, and he'll be hoping it isn't to any of his fellow Winter Series rivals, primarily as those are the same ones he is fighting with for the overall championship as well.
Third place overall right now is Alyssa Yauney, who is fresh off arguably the biggest day in her sport karting career, coming second in last month's IronMan event followed by securing her first ever Super Series victory. Momentum is on her side, and it will be interesting to see how that translates into tomorrow, especially with the sub-championship within her reach if she can have a big day over Hays and Chris Huerta. And speaking of Huerta, while he may sit in fourth in the overall standings after two drops, he is actually second only to Hays in most points earned by a mere two markers. With the strongest drop and most consistent finishes thus far, he needs to get some podiums to really cement his place at the top, as the only thing he is lacking thus far are some top-two finishes.
And how about Tony Severson; he showed this past month that his podium in round #3 was no fluke, again running well to snag a 4th overall last round. With the opening two rounds behind him, he has shown to be one of the strongest in the field, and rightfully sits 5th overall with a pair of drops assessed. I also expect a big day out of the reigning champ; He missed this past round, and the opening three events were not in his typical character, although his 5th in round three gave us a glimpse. I think this weekend will spark his charge from his current 9th place in the standings, and we'll see him compete for the overall and Summer title in second half…
Top 10 Overall Standings After 2 drops (best drop)
| | | | |
| --- | --- | --- | --- |
| 1) | Taylor Hays | 205 | (72) |
| 2) | Cameron Jocelyn | 196 | (63) |
| 3) | Alyssa Yauney | 189 | (69) |
| 4) | Chris Huerta | 184 | (80) |
| 5) | Anthony Severson | 181 | (51) |
| 6) | Jose da Silva | 168 | (69) |
| 7) | Steve Spring | 166 | (57) |
| 8) | TJ Blackledge | 161 | (51) |
| 9) | Adam Nagao | 160 | (60) |
| 10) | Lukas Dziemidok | 155 | (66) |
Winter Series Championship: Hays leads 4 drivers with a shot at the 2018 Winter Series title…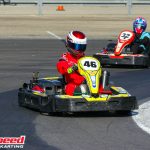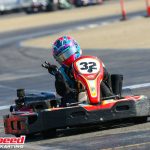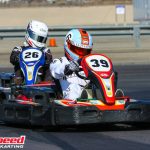 Unfortunately, the guy sitting third in the Winter Series Standings will not be in attendance, so while Cameron Jocelyn does make it four drivers in reach, he actually has no chance at the title having already missed a round. That makes it a battle between three drivers, all starting right around each other too: Taylor Hays (14th), Alyssa Yauney (13th), and Chris Huerta (11th). Hays is the driver coming in with the advantage, a full 13 markers over Huerta, and an additional 6 more over Yauney coming in. He has had a lot of success on both Nuovo and Classico -not dissimilar to the Grande layout- and he actually finished 4th with fastest lap in this race last year too. That said, Yauney actually won this race last year; her maiden series win stamping the beginning of her being one of the top drivers in this category. Now with a winter title on the line, she'll be looking to carry her success over from last month, and maybe harness a bit of last year to bring home the cup. Still, 19 points is a chunk to make up in the IronMan Series…
Chris Huerta has been the most consistent of the three so far however -never finishing outside of the top 5- but will need to find that little bit more to steal the title from Hays when the checkers fall. His 13 point deficit is anything but insurmountable, but his slim margin to Yauney will see him have a fight on two fronts.
Any of these three could walk away with the championship tomorrow; For Hays it would be his second Winter Title, and Yauney her second sub-championship win, having also picked up the Summer Series win in 2017. For Huerta it would be his first Championship at CalSpeed; don't think he isn't probably the hungriest of the three…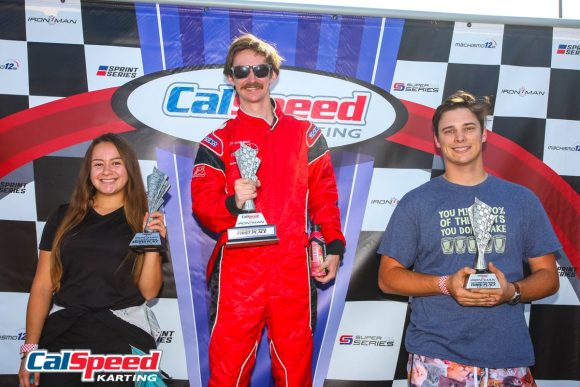 Top 5 Standings After 1 drop (drop)
| | | | |
| --- | --- | --- | --- |
| 1) | Taylor Hays | 277 | (69) |
| 2) | Chris Huerta | 264 | (80) |
| 3) | Cameron Jocelyn | 259 | (0) |
| 4) | Alyssa Yauney | 258 | (54) |
| 5) | Jose da Silva | 237 | (45) |
Round #5 Provisional Starting Grid
Pro

| | |
| --- | --- |
| 1) | Charles Eichlin |
| 2) | Riley Dugan |
| 3) | Tony Wika |
| 4) | Alexander Bermudez |
| 5) | Bill Kreig |
Sport

| | |
| --- | --- |
| 1) | Brian Starr |
| 2) | Nicolas Bel |
| 3) | Chris Carter |
| 4) | Dmitry Korotkov |
| 5) | Ariel Rubio |
| 6) | Tyler Redman |
| 7) | Steve Spring |
| 8) | Jose da Silva |
| 9) | Sean Fite |
| 10) | Lukas Dziemidok |
| 11) | Chris Huerta |
| 12) | Anthony Severson |
| 13) | Alyssa Yauney |
| 14) | Taylor Hays |
| 15) | Tony Chen |
| 16) | Scott Milne |
| 17) | Craig Booth |
| 18) | Evan Karp |
| 19) | Evan Lawrence |
| 20) | Nathaniel Small |
| 21) | TJ Blackledge |
| 22) | Rochelle Booth |
| 23) | Mark Sternberg |
| 24) | Luis Calderon |
| 25) | Silvio Zucchet |
| 26) | Tom Zevin |
| 27) | Adam Nagao |
| 28) | Adrian Jones |
| 29) | Max Demoss |
| 30) | Michael Sielski |