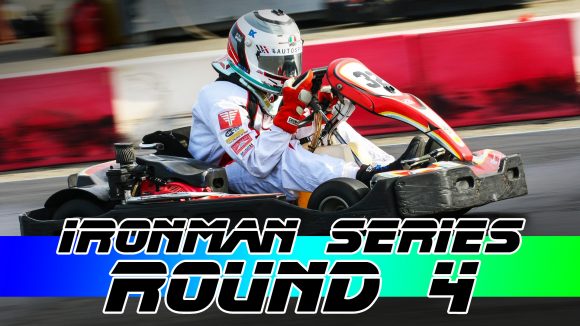 The trend of new and first time winners continued in the month of March, as long time racer Chris Carter brought home the victory for round #3 of the IronMan Series on the Sportivo layout. He would be joined by a few newer faces too, with Steve Spring bringing home second, and Tony Severson picking up his first ever series podium as well. Over in the Pro category, it was an exciting three way fight for the win much of the race, with Alexander Bermudez barely edging Charles Eichlin at the line, with Jetson Lieser earning the third spot.
This weekend the IronMan drivers will go back in the reverse direction as they take on Grande Counter Clockwise for the only time this year, a track known for its nice blend of speed and technicality. Today we'll chat with last month's winner, preview what is sure to be an exciting fight in the Pro Class, and delve a little deeper into who the protagonists are in the sport class for the Winter Series sub-championship…
Smitty Spotlight: I sit down with first time IronMan Series winner, Chris Carter…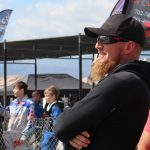 Anyone who has been coming to CalSpeed for a while knows who Chris Carter is; his smile and laugh are infectious, and he is easily one of the nicest guys and cleanest competitors on course. Last month the driver known for his sportsmanship and camaraderie picked up a little something for himself, his first win in the IronMan Series. This month I caught up with Chris to learn a little bit more about where it all started for him…
Mike Smith: Chris, congratulations on scoring your first IronMan Series victory last month! Correct me if I am wrong, but that was your first CalSpeed victory, was it not?
Chris Carter: Thanks! What a great feeling! Finally made it to the checkered flag this time.
MS: This wasn't the first time you have been in position to bring home the victory; what was different this time versus other events where you came close before?
CC: I got as close as coming to the white flag, last time… can you believe it? The difference this time was just that will to WIN! I knew all the past winners were right there, so I pushed like crazy to hold them all off.
MS: You have been a regular at CalSpeed events for several years now; how did you get your start in karting, and have you any other racing experience outside of CalSpeed?
CC: Wow… its been a journey. Dad used to drag race in the late 50s and early 60s in Texas. I grew up thinking everyone watched the Indy 500 and Monaco on Wide World of Sports – and I always felt I had it in me. I was a BMX fanatic before switching over to four wheels after a bad accident; then started going to watch races at Adams Motorsports Park with my older brother Stan. In the early 90s I won a Marlboro sponsored event, which got me noticed by Bel-Ray and a trip to Canada to test for their Mexican F3 team. After that, I did some running out at Apex in a 125 shifter, which re-lit the fire and got me racing in Anaheim at the infamous Dromo 1. It's been pretty much non-stop from that point to now.
MS: You have been a member of the T4 Autosport team for a few years now, scoring multiple team championships over the years with fellow drivers from that group. What is it like running with those guys, and how has being a part of a team like that helped you improve as a driver?
CC: The atmosphere is amazing. Everyone is there to focus on winning. We keep it loose so that it stays fun, but its always intense. At the last round, everyone from the T4 tent was in the A Main. That comes from the constant support from everyone on the team, past and present. 
MS: Aside from being a regular in both the Super Series and the IronMan Series, you have also been on the entry list for the Machismo 12 Hour race. Of all the karting you have done, is there a singular event or memory that sticks out to you as a favorite moment?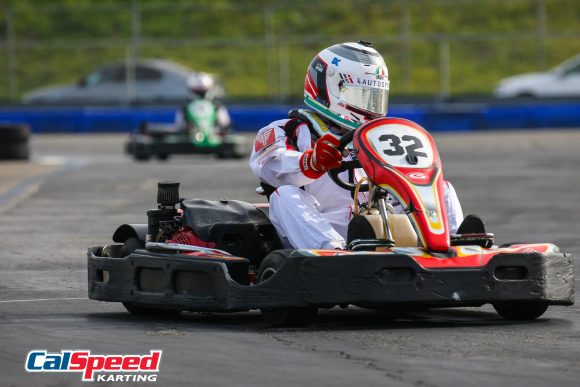 CC: For sure. First, Bill Myers and I always share a laugh about the 2014 IronMan race on Sportivo where I tangled with the great Dennis Kimbrell coming to the white flag – and that allowed Bill to slip by and take the win.
Then also the 2012 Machismo at the Bullring in Vegas comes to mind, where Jeff Carson had to drop out just before the race and we had to run it with just two drivers. That was brutal.
MS: Speaking of the Machismo, do you think the addition of the Pro Class in the IronMan Series will help drivers prepare for that event, regardless of what class they run?
CC: Definitely. It gives all the drivers that opportunity to experience what it feels like to run with separate classes – keeping the momentum up, setting up passes as well as getting passed. Hard to duplicate that.
MS: Last question. Now that you have that elusive first victory, what do you think will be the key to adding to that tally, and will we be waiting long before we see you on the box once again?
CC: I bought a BirelART kart back in March during the first round of Tri-C.  Without a doubt, that has added to the motivation more than anything else – and it's not even ready for the track yet. I'm definitely hungry for more hardware and absolutely ready for the rest of the season.
MS: Thanks for the time Chris, and good luck this weekend!
CC: You are the man! Thanks for everything.
Pro Class: Closest round yet in Pro with a three-way fight for the win all race long…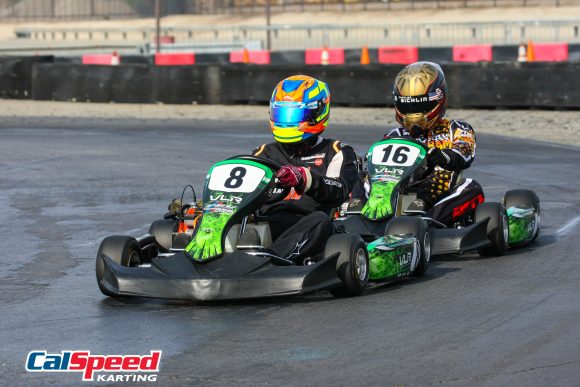 Last month we saw the closest fight for a Pro IronMan win, outdoing the back and forth between Alexander Bermudez and Patrick Britain in the season opener. Bermudez was again in the mix, but this time he had a pair of drivers to deal with; Charles Eichlin and Michael Wojdat. Even with the ebb and flow of the event as the leaders worked through traffic, the latter two would always get back to Alexander's bumper, and in the end it was Eichlin who narrowly stole the win away. Both drivers will be back for round #4, but this time their primary rival and the winner of two rounds will be absent. With his car driving duties pulling Bermudez away this weekend, we are guaranteed a new winner in this category, and there is no shortage of talent on offer.
Joining the aforementioned round #3 protagonists is double podium finisher Riley Dugan, having been forced to miss the previous event due to an injury to his hand the day before. Back and fresh off a stout performance at the most recent Tri-C Karters event, Dugan is looking better than ever in the 206 package. Then there is Jetson Lieser; one of the fastest drivers in the class, Lieser was burned by strategy, never getting the boost from the draft all race long after pitting early, his rivals using it against him all 60 minutes. Learning from those mistakes, expect to see him attack the front with more patience than we have seen before. And let's keep an eye on both Matt Steele and Tony Wika, each improving race after race, closing the gap to the leaders with every lap.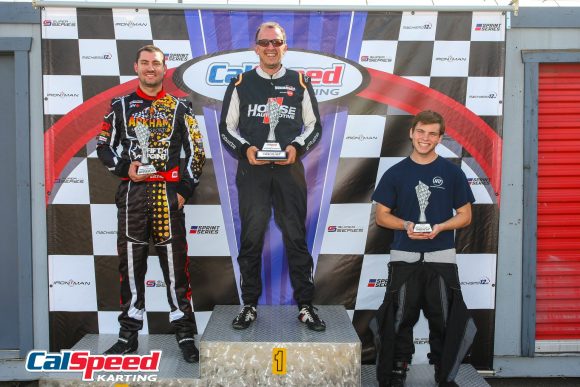 Pro Class Top 5 – Round #3
| | |
| --- | --- |
| 1) | Alexander Bermudez |
| 2) | Charles Eichlin |
| 3) | Jetson Lieser |
| 4) | Tony Wika |
| 5) | Michael Wojdat |
Overall Championship: Huerta leads via superior consistency over first three rounds…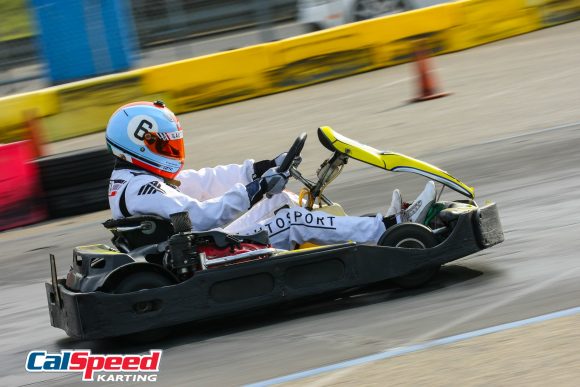 With three rounds in the books and two to go for the Winter Series' best 4 out of 5 contest, tomorrow will be the last chance to really put people in position to claim the first championship of the 2018 campaign. When the checkers fall on round #4, we'll see just who has a shot, and who will be shifting their sights onto the Summer Series and Overall Championship.
And the driver they are all chasing right now is Chris Huerta, who has had an outstanding start to the season with three finishes inside the top 5, including one podium. He has hauled in 22 more points than any other driver thus far, currently enjoying a 9-point advantage of the next best guy in the series right now once a drop is put into play. With just the two events left, he is certainly the guy to beat, and has a possible championship within his grasp.
That next guy on the list is none other than Taylor Hays; the former champ and multiple podium finisher in this series, Hays has put the closest numbers up to Huerta, albeit with a much more tumultuous run to get those numbers. He is still well within striking distance however, and things could point to him reeling in his title rival -and teammate- a bit this weekend.
Speaking of needed to reel in drivers, Cameron Jocelyn returns from his one-round hiatus to do battle this weekend; his last time in the seat being the phenomenal day he had in February where he won both the IronMan and Super Series events. While he will be starting pretty far back in the order, he is no slouch on this layout, and has come from nearly last to find the podium in the past. On the flip side is Jose da Silva; looking to bounce back from a tough round last month, he will actually be starting towards the sharp end tomorrow, and has a great chance to snag some big points, if not a win. Currently sitting 4th in the standings, a big finish could put him right in the hunt for the winter title.
The last point I want to touch on for the sub-championship is actually a pair of drivers that will not be in attendance, as reigning champ Adam Nagao and impressive sophomore entry TJ Blackledge are both absent from round #4. Currently sitting sixth and fifth respectively, both drivers have played a large role in how these events play out, and their absence could really shake things up. Nagao has the better drop of the two, and will pass Blackledge by virtue of that advantage, but it is more of a question of how much they lose to those around them. While their chances of fighting for the winter title take a hit this weekend, they are absolutely still in the conversation for the overall championship at seasons end.
When you look at the Overall championship, it is still much too early to make any calls or predictions about who may be in or out, and with the slew of new winners and podium runners, it's anyone's guess. All save Huerta have had an off-round to this point, or at least an event with a score lower than what we are used to seeing. That said, the depth of the championship is higher this year than in some seasons past, and with the inclusion of the Pro Class, it's a whole new ball game. Where top 5's were the requirements before, top 10's are now becoming championship contending finishes -as long as there are still strong finishes included in the totals. That combined with the difficulty in getting to the front to lead laps and gain bonus points, and there is more strategy this year than ever before.
Last but not least, keep an eye on Alyssa Yauney this weekend. She will be leaving from a favorable starting spot, and if she gets linked up with the right people early could be tough to beat. A big round tomorrow from her could see a big change in the points as we approach the halfway point in the season…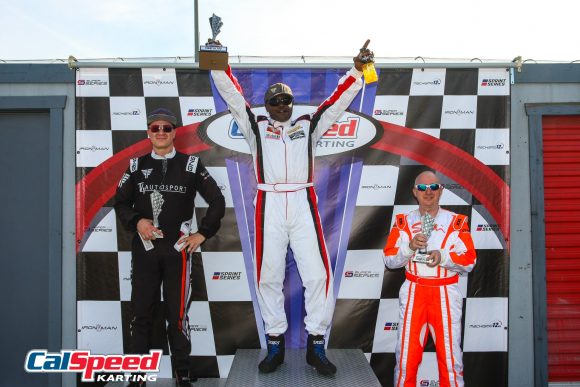 Current Standings Top 10 (after 1 drop)
| | | |
| --- | --- | --- |
| 1) | Chris Huerta | 181 |
| 2) | Taylor Hays | 172 |
| 3) | Cameron Jocelyn | 169 |
| 4) | Jose da Silva | 168 |
| 5) | TJ Blackledge | 161 |
| 6) | Adam Nagao | 160 |
| 7) | Alyssa Yauney | 160 |
| 8) | Steve Spring | 157 |
| 9) | Sean Fite | 150 |
| 10) | Anthony Severson | 147 |
Round #4 Provisional Starting Grid
Pro

| | |
| --- | --- |
| 1) | Michael Wojdat |
| 2) | Tony Wika |
| 3) | Jetson Lieser |
| 4) | Charles Eichlin |
| 5) | Riley Dugan |
| 6) | Matt Steele |
Sport

| | |
| --- | --- |
| 1) | Nicolas Bel |
| 2) | Nick Marascio |
| 3) | Mike Skinner |
| 4) | Bill Myers |
| 5) | Jose da Silva |
| 6) | Evan Karp |
| 7) | Alyssa Yauney |
| 8) | Maximilian Bui |
| 9) | Tyler Redman |
| 10) | Lukas Dziemidok |
| 11) | Taylor Hays |
| 12) | Ariel Rubio |
| 13) | Sean Fite |
| 14) | Chris Huerta |
| 15) | Anthony Severson |
| 16) | Steve Spring |
| 17) | Chris Carter |
| 18) | Craig Booth |
| 19) | Scott Milne |
| 20) | Tony Chen |
| 21) | Dmitry Korotkov |
| 22) | Claudio Varga |
| 23) | Devins Baker |
| 24) | Tom Stone |
| 25) | Evan Lawrence |
| 26) | James Lieser |
| 27) | Brian Starr |
| 28) | Cameron Jocelyn |
| 29) | Cameron Rose |
| 30) | Seth Willits |