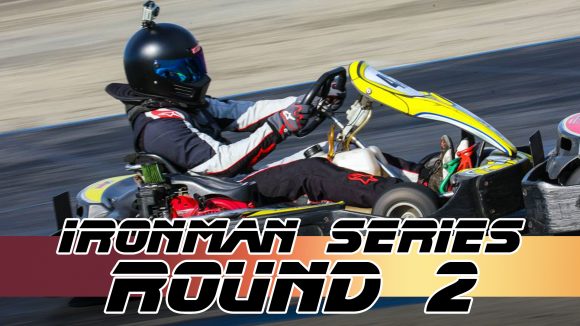 Last month endurance racing at CalSpeed took on the Nuovo layout for the opening round in the 2018 IronMan Series championship, with overnight rain making for tricky conditions on the 'Super Speedway'. The new Pro Class utilizing the VLR 206 package made things look like a sprint styles Machismo, with reigning Super Series champ Patrick Britain bringing home the first Ironman Pro Class win ahead of Alexander Bermudez and Riley Dugan. In the Sport class it was a first time winner atop the box, as Scott Milne mad the most of a good opportunity to bring home his first ever CalSpeed win, joined on the podium by last year's series runner up Taylor Hays and 2017 Super Series Masters champ, Jose da Silva.
The once again sold out show takes to the Tecnico circuit for round #2 tomorrow, going from the fastest of the CalSpeed layouts to one of the most technical. With outright speed not utilized as much on this course, it could make for a more interesting quest through the traffic for the Pro Class, and it will be interesting to see how this effects the strategies of both it, and the sport class contingent. This time however weather should not be an issue, and we expect a beautiful day for racing for the second installment of the 2018 season. In this preview, we'll chat with last month's first time winner Scott Milne, take a little closer look at the Pro Class, as well as delve a little deeper into what we can expect in the sport class for tomorrows race…
Smitty's Spotlight: I sit down and chat with first time winner, Scott Milne…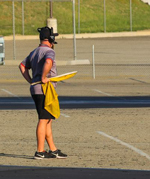 A few weeks ago Scott Milne raised eyebrows by scoring his first career win in the IronMan Series, and his first ever CalSpeed win in general. An up and coming talent over the course of 2017, Milne showed he had the pace during the latter half of the Sprint Series, and proved he could get things done in endurance racing by winning the Machismo 12 Hour in the Sport Class this past December. I had a chance to chat with the first time winner ahead of this weekend's event, looking back on last year a bit, and diving into what his outlook on the new season is…
Mike Smith: Congrats on your first win Scott! And in some tricky conditions no less! Talk about that first round; the opening practice session and the race itself. Did you think you had something for the win the whole time?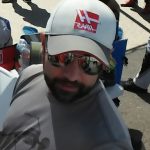 Scott Milne: I've always enjoyed the mixed conditions, but I had no idea that I was fastest in the practice session until I had a chance to look at everyone's times in the pits. During the race, I took my usual approach of trying to stay with the lead pack and working with people to move forward. However, every time I was behind someone I felt that I was faster, so I made some moves and they stuck. I had a feeling that I could get a good result when I wasn't being challenged after making some of those moves. However, I've been humbled by the level of talent at CalSpeed so I didn't really think the win was possible until the last couple of laps when I was passing the front pack during their last pit stop.
MS: Lets go back to last year. Having run a few races the year prior, you ran in your first full season of the IronMan Series, but also took to the Sprint Series for the second half of the season. What was the goal heading into last year for the Ironman Series, and what made you decide to take to the Sprint Series as well?
SM: In my mind, 2016 was my first full season but I missed 3 races because of scheduling conflicts. So my goal for the 2017 IronMan season was to just do better than 2016 and try to keep up with the lead pack. I accomplished my goal, finished 8th overall and was only 6 seconds behind first place for my best result. For the Sprint Series, it was basically a question of why not? I was already there for the IronMan and for a little bit more money, I was able to do some more highly competitive racing. I'm a little disappointed I didn't decide to run it earlier as I think it would have been a good fight at the front for the whole season.
MS: You capped things off in 2017 with a Machismo win this past December; how did the IronMan Series help prepare you for that, and moreover, did you learn anything from that race that you can apply to your regular season racing?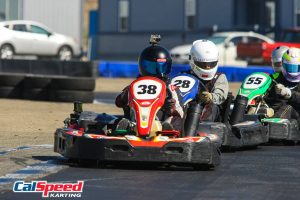 SM: The IronMan definitely helped me prepare for the Machismo by getting me in the right mindset for an endurance race. The strategy that you employ for an endurance race is quite a bit different than the strategy for a 10 or 12 lap sprint race. It was mainly just to focus on our own race, make no mistakes (or as few as possible), and be as consistent as possible. If you do that, results will follow. I thought the IronMan would help me prepare physically for the Machismo but I found that I was less sore after the 12 hour race than I am after a typical IronMan (mainly because of the mandated 36 stints, I was only racing for 20 minutes at a time). I estimate that I did about 150 laps during the Machismo, so it really allowed me to experiment with certain sections of the track. The main thing that I can apply to the regular season is how to attack the Esses and Contino with the counter-clockwise layouts. I was able to really perfect my line through there and gain quite a bit of speed. It will be really helpful for this coming race on the Tecnico layout!
MS: You now are racing in both the IronMan Series and the Super Series in 2018; obviously things started of well here in the IronMan championship, but you also scored an A-main berth in the Super Series season open. What are your goals for each championship this year?
SM: For the IronMan season, my goal this year is to improve my best finishing position for a single race and for the championship overall. My best previous finish in an IronMan was 6th place, so last month's win checked that first box. Now I just need to get consistently good results to improve upon my 8th place finish overall in last year's championship. For the Super Series, knowing the level of talent that shows up, my goal was to just make it to an A-main. Since I've already accomplished that, I'm now looking to consistently make it to the A-main and improve my finishing position each time.
MS: You are fairly new to the CalSpeed Karting scene; how did you get your start in karting, and is this the only type of racing that you do?
SM: I've been into cars and racing since I was a teenager and started by drag racing my Ford Escort in college and then branched out to autocross. From meeting people in the racing scene, I started going to a local indoor kart track in the area (this was in Ohio). When I moved to California in 2006, MB2 in Thousand Oaks opened up a couple years later and I quickly became a regular. I then started regularly racing in the monthly race series at Jim Hall, first with their arrive-and-drive karts and then later on with my own 100cc 2-stroke kart. During that time, I had visited CalSpeed a few times but didn't quite realize how extensive the options were for competitive racing. After the cost of running my own kart in the Jim Hall series was too much, I looked to get into some of the series that CalSpeed offers. Besides online racing, CalSpeed is currently the only racing that I do but I'm always open to new opportunities. I'm actually looking to take a trip to Germany in the next year or so to do a few laps around the 'Ring.
MS: A lot of drivers have been able to find their first ever win on Nuovo; this weekend things really switch gears with Tecnico being the stage. Do you have a favorite track on the schedule, and if so what is it and why?
SM: I actually enjoy all of the different layouts of the track, so I don't really have a favorite. However, I do tend to like the CCW layouts with the Bypass. I'm not sure exactly why but I tend to make up time on people through the low-grip section of the bypass, so it's always fun to race those layouts.
MS: Thanks for taking the time Scott. Congrats again on scoring your first career win, good luck this weekend, and for the rest of the season!
SM: Thank you very much and thanks for the interview!
Pro Class: Six of the eight from Round #1 return to do battle…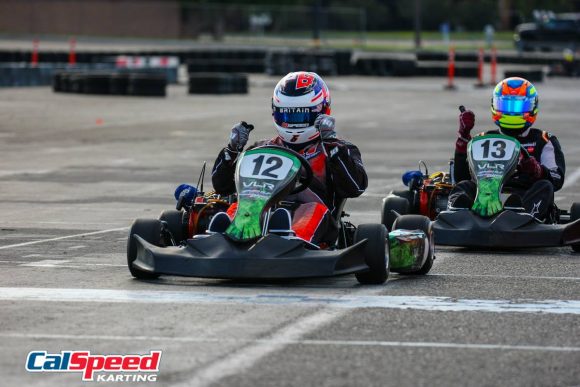 The Pro Class experiment continues into round #2 with five of last month's eight total drivers returning, but we are guaranteed a new winner this time around. Round #1 was extremely tricky for the Pro Class, as the harder compound Maxxis tires astride their VLR's made finding grip they key to finding speed. And never mind speed; with 30 sport karts to negotiate, it was certainly a baptism by fore for the new category. The Nuovo layout however was a boon for the faster of the two classes, as the extra speed of the 206 allowed them to pass around the outside and get by multiple karts at once. This time around on the Tecnico circuit, a lot more patience will need to be employed, as the constant direction change and multiple corner complex's will make passing a lot more more.
This is also probably what makes the Pro Class so much fun for its drivers; it is an overtaking smorgasbord. Regardless of how many are in your own class, you are constantly charging to get to the next driver and dispatch them. That single-minded focus can also be what keeps you off the podium however, as time lost through traffic plays a bigger part on your result than the sport class. Keeping pit strategy in the front of your mind is an important key to success; choosing whether or not to slice and dice or pit for clean air can be pivotal in finding the top step.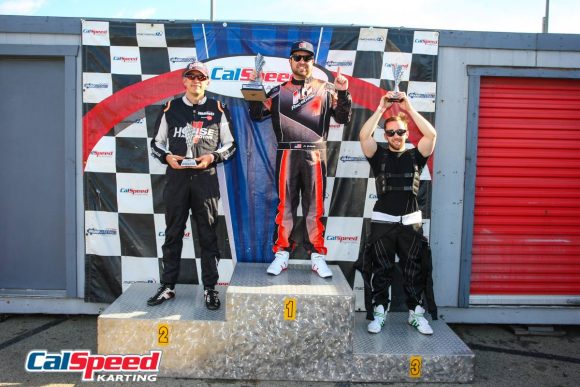 Last month it was 2017 Machismo teammates and Pro Class winners Patrick Britain and Alexander Bermudez going 1-2, while Super Series Pro Class winners from last year Riley Dugan, Jetson Lieser, and Ryan Curtin rounded out the top five. This time around all save Britain, Curtin, and Lieser will be in attendance, with one-time Pro Class runner last year Michael Wojdat joining the fray for round #2. Wojdat put time in at the most recent CSK Racing demo day, and is prepping for a start at the Tri-C season opener, so it will be interesting to see how his foray into the endurance 206 racing world goes. I expect The return drivers from last months top five to be the ones to beat again tomorrow, but Tecnico could serve up a surprise as well…
Pro Class Top 5 – Round #1
| | |
| --- | --- |
| 1) | Patrick Britain |
| 2) | Alexander Bermudez |
| 3) | Riley Dugan |
| 4) | Jetson Lieser |
| 5) | Ryan Curtin |
Overall Championship: Scott Milne earns first ever IronMan win to start out season on top…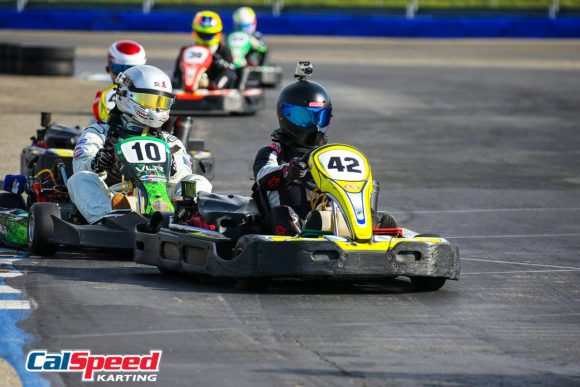 In the season preview I listed several drivers that I thought would be ones to watch for the sharp end all season, and the final driver on my watch list was none other than Scott Milne. Here's what I wrote:
"Last but not least is Scott Milne; I was pleasantly surprised by his approach towards his first Machismo this past December: laser focus and determination, really digging into the strategy element. The outcome? Sport Class champion. His raw speed was shown in the latter half of the Sprint Series season, and I am looking forward to see how his second year of IronMan goes…"
As was mentioned before, Milne surprised many by scoring the win in the opener, but he has quietly been towards the front for the better part of last year. The real question will be what he does for an encore, and if he can carry the momentum throughout the season.
It was not a surprise however to see Taylor Hays at the sharp end, joining Milne on the podium with Jose da Silva one step down in third. Both Milne and Hays were able to secure their spots in the end without a bunch of pressure in the final lap, but da Silva led a chasing pack and was just able to nip Andrew Wood at the line. That pack included the bulk of what should be the regular season contenders, including Chris Huerta, Adam Nagao, Sean Fite, and Alyssa Yauney. Bolstering this fact is the added point that all save Fite led a lap during the race, snagging valuable bonus points that get added to their season-end tally. And speaking of bonus points, Hays and Nagao actually tied in the number of laps led, each scoring an additional two points in the bonus column.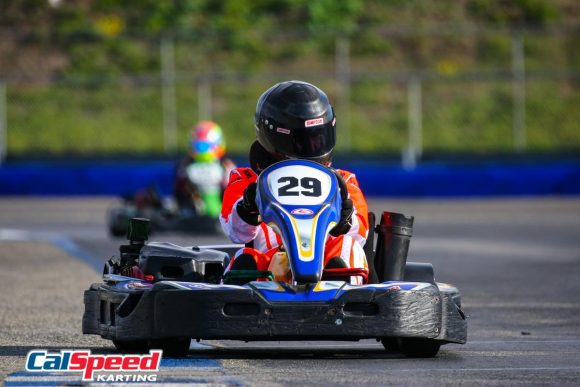 This month we may see some different strategy on Tecnico, especially with a round under their belts with the new Pro Class, while also taking into account the invert will come into play for the first time. That invert will be welcomed for a few drivers too, including Anthony Severson who unfortunately suffered a mechanical in the previous event. Starting on pole will be an absolute boost to his chances at scoring his first CalSpeed win, and with 19 total drivers earning the invert, it puts last months' podium drivers back there some ways. For this reason, an early pit strategy could be in the cards for a few, and it will be interesting to see who will be the first to blink…
One guy I think everyone will be keeping an eye on however is Mr. Tecnico himself, Adam Nagao. The reigning back-to-back IronMan champ has brought home the win on Tecnico the past three visits in a row, and is undoubtedly the driver to beat on this circuit. He has started from 12th, 15th, and 16th in those three wins, and tomorrow he'll be coming from mid-pack once again: 15th. One of his biggest challengers however could be Cameron Jocelyn; Jocelyn ran this event last year -his only IronMan race of the year- and worked all the way up from the 27th starting position to finish on the podium. His starting spot tomorrow? 11th.
There are a lot of former winners and obvious challengers in the field of 30 drivers, and it is going to be very exciting to see how the second round, and the first with the invert plays out tomorrow…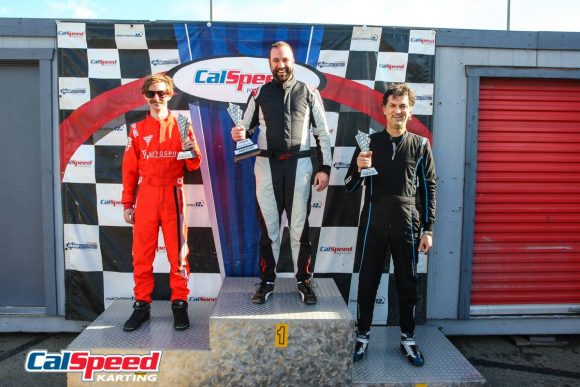 Current Standings Top 10
| | | |
| --- | --- | --- |
| 1) | Scott Milne | 103 |
| 2) | Taylor Hays | 100 |
| 3) | Jose da Silva | 93 |
| 4) | Andrew Wood | 85 |
| 5) | Chris Huerta | 83 |
| 6) | Adam Nagao | 80 |
| 7) | Sean Fite | 72 |
| 8) | Alyssa Yauney | 72 |
| 9) | Ariel Rubio | 66 |
| 10) | Cameron Jocelyn | 66 |
Round #2 Provisional Starting Grid
Pro
| | |
| --- | --- |
| 1) | Tony Wika |
| 2) | Riley Dugan |
| 3) | Alexander Bermudez |
| 4) | Sean Bradley |
| 5) | Matt Steele |
| 6) | Michael Wojdat |
Sport
| | |
| --- | --- |
| 1) | Anthony Severson |
| 2) | Mark Sternberg |
| 3) | Joe Sabella |
| 4) | Tony Chen |
| 5) | Dmitry Korotkov |
| 6) | Bill Myers |
| 7) | TJ Blackledge |
| 8) | Lukas Dziemidok |
| 9) | Steve Spring |
| 10) | Michael Floerchinger |
| 11) | Cameron Jocelyn |
| 12) | Ariel Rubio |
| 13) | Alyssa Yauney |
| 14) | Sean Fite |
| 15) | Adam Nagao |
| 16) | Chris Huerta |
| 17) | Jose da Silva |
| 18) | Taylor Hays |
| 19) | Scott Milne |
| 20) | Chris Carter |
| 21) | Tyler Redman |
| 22) | Mike Skinner |
| 23) | Craig Booth |
| 24) | Devins Baker |
| 25) | Calvin Ku |
| 26) | Evan Karp |
| 27) | Tiago Fonseca |
| 28) | Mike Risley |
| 29) | Nicolas Bel |
| 30) | Maximilian Bui |