The end of the mid-season break saw the second half of the 2016 CalSpeed IronMan kickoff under sweltering conditions that saw some drivers unable to go the full 60-minute distance on the toughest track of them all, Classico. In the end it was Steve Spring setting a blistering pace of his own, lapping nearly half the remaining field en-route to his first win of the season. Henry Morse continue his strong summer with a second overall, his first podium of the year, while overall point leader Adam Nagao scored his third podium of the season, and with it, pulled even further away in the standings…
Round #6 sees the IronMan crew head to Classico once again, but this time in the reverse direction, a race won by Jon Kimbrell a year ago, while eventual 2015 champ Taylor Hays finished second. These two have another great shot at scoring a podium this weekend, as tough luck last month saw them sidelined with mechanicals, resulting in them starting P1 and P4 respectively.
While tomorrow is not supposed to be in triple digits, it is still going to be a warm one, forecast to be in the mid 90's, and Classico CCW is no less a tough track to endure. Will it be a driver capitalizing from a favorable starting spot, or will we see a driver from further back slice their way through to find the podium?
Round #6; Classico CCW kicks off trio of reverse tracks to finish the season…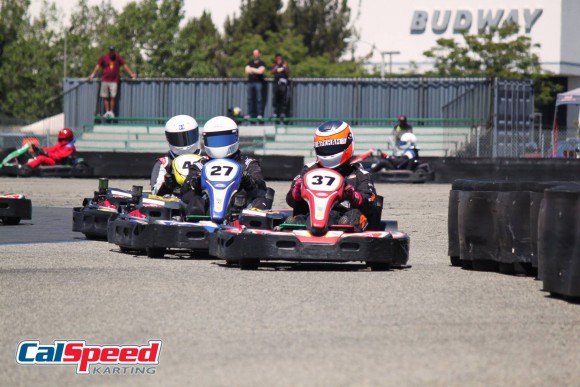 Unlike Classico that has it's signature Esses section that is literally in use for just a few weeks per year, there is no part of this course unique to Classico CCW. Every part is run in some way from other layout; the Esses on Tecnico twice, while the rest is essentially Grande CCW, also in place a pair of months every year. In fact, everything from Scandi-on is a staple of every counter-clockwise track at CalSpeed, so drivers get multiple chances to hone their skills in the final sector. Also unlike the forward direction, there are a lot more opportunities for passes and counters in the reverse layout, so we'll see a lot of jostling for position on track, instead of using pit strategy more to find clean air.
This will also be the start of having three CCW tracks in a row to finish off the season, as we head to Tecnico for round 7 and Grande CCW for the finale in October. This direction does seem to have its own bunch of specialists, and it will be interesting to see if they come to light once again this weekend…
The Overall Championship: Its about management for Nagao; Podium battle opens up…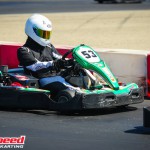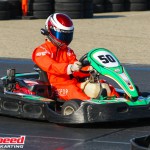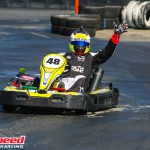 As was unfortunately expected, Diego Morales has been forced to bow out from racing for a bit, and will start sliding down the order from his #2 spot after this round. On the flip side, this opens up another spot on podium unchallenged, and it is no surprise the trio of drivers first in line to battle for it. Last year's #1 (Hays), #2 (Connell), and #3 (Spring) drivers are next in line, and all are once again showing they have got these IronMan events figured out. Taylor Hays has a great chance of finding the top step for the first time this season, and his first time on the podium since his second place in the season opener. He'll be looking to bounce back from a mechanical issue last round, and a top 5 start will go a long way to make that happen. For Mark Connell and Steve Spring it will require a bit more work, as they are both coming off solid rounds last month, especially Spring who came away with the win. Connell has been the more consistent of the two though, finishing outside the top 8 only once this season.
Behind these guys is a host of drivers still in the hunt for some hardware, but they'll need to grab a gear on that program to make it a reality. The closest of these challengers are last month's 2nd place finisher Henry Morse (#6) and former IronMan champ Sergio Bravo (#7). These two are -13 and -17 back from Connell respectively, and another 10 points each to Hays; it is a lot harder to grab big chunks of points in the IronMan Series, so it will be interesting to see if these guys can find a little extra this weekend to sure up their chances at the podium.
Current Overall Standings Top 10
| | | |
| --- | --- | --- |
| 1) | Adam Nagao | 388 |
| 2) | Diego Morales | 332 |
| 3) | Taylor Hays | 325 |
| 4) | Mark Connell | 315 |
| 5) | Steve Spring | 309 |
| 6) | Henry Morse | 302 |
| 7) | Sergio Bravo | 298 |
| 8) | Sean Fite | 280 |
| 9) | Jon Kimbrell | 280 |
| 10) | Marcin Balazy | 260 |
The Summer Championship: Round #1 goes to Spring…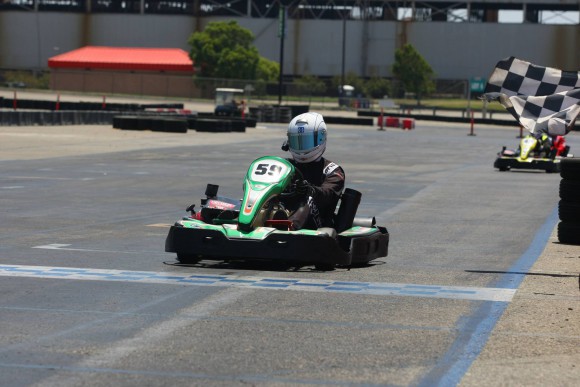 What is fun about the Summer Sub-Championship is the fact it is a veritable clean slate for drivers; regardless of how the season has gone up to that point, you're in the thick of things once the second half starts. Further, even if you had an off round #5, you can start you title chase in round #6 and drop the first race. This of course makes things a bit tougher as you keep every round from then on, but the point is we won't have the true set of contenders until after this weekend.
Steve Spring was the first to strike in the Summer Championship, scoring the win in the first race of the contest, while also padding his lead via leading the most laps, scoring 5 bonus points in the process. Ten points back is Henry Morse via his second, and the guy with a title to his name already this season, the winter champ Adam Nagao sits 15 back in third. As was mentioned, the points will tighten up considerable after this weekend, as we'll have (probably) another set of podium finishers, and with it matched points after a drop is figured in. It is still very much all up in the air here in the Summer Series…
Current Summer Standings Top 5
| | | |
| --- | --- | --- |
| 1) | Steve Spring | 105 |
| 2) | Henry Morse | 95 |
| 3) | Adam Nagao | 90 |
| 4) | Ben Morse | 85 |
| 5) | Mark Connell | 80 |
Round #6 Provisional Starting Grid
| | |
| --- | --- |
| 1) | Jon Kimbrell |
| 2) | Andres Prieto |
| 3) | Nick Marascio |
| 4) | Taylor Hays |
| 5) | Ariel Rubio |
| 6) | Kelly Bastian |
| 7) | Charles Eichlin |
| 8) | Sean Fite |
| 9) | Michael Floerchinger |
| 10) | Jake Hood |
| 11) | Sergio Bravo |
| 12) | Chris Carter |
| 13) | Mark Connell |
| 14) | Ben Morse |
| 15) | Adam Nagao |
| 16) | Henry Morse |
| 17) | Steve Spring |
| 18) | Scott Milne |
| 19) | Simon Wong |
| 20) | Craig Booth |
| 21) | Tom Zevin |
| 22) | Nathan Hood |
| 23) | Mike Skinner |
| 24) | Bill Myers |
| 25) | Vince Burke |
| 26) | Duane Lawson |
| 27) | Dennis Kimbrell |
| 28) | Calvin Ku |
| 29) | Alyssa Yauney |
| 30) | Seth Willits |