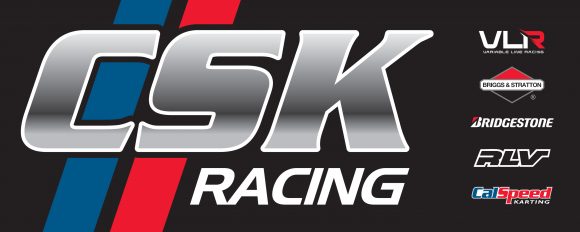 What is CSK Racing?
CSK Racing is the official VLR Spec 206 factory race team, offering VLR kart and parts sales, trackside support, and arrive and drive racing options.
Starting in 2017, Tri-C Karters offered the VLR Spec 206 class as a stand-alone run group at its' monthly club races at CalSpeed. Over the next 2 years, the VLR chassis proved to be one of the best 206 packages on the market, scoring championships in not only Spec but also Senior and Masters categories for 2017 and 2018. For 2019, Tri-C Karters has gone with Senior and Masters categories only for 206 package.
CalSpeed also offers a trackside support program to owners of the VLR 206 kart package for $100 per race. This fee includes a front row pit spot under the team tent, private indoor air-conditioned driver lounge, lunch, driver coaching, technical/setup advice and ability to purchase VLR parts and services.
The VLR Chassis: THE CHOICE for 206 Racing
CSK Racing: THE CHOICE for Top Results at Tri-C Karters
2017 marked the debut season for CSK Racing at Tri-C Karters and in the end, the team came home with championships in the VLR Spec, Senior, and Masters categories, accruing along the way multiple poles, wins, and podiums. 2017 was a dominant year for the VLR chassis, going 1-2-3 in Senior 206, 1-2-3 in 206 Masters, and 1-2 in Junior 206, sweeping every 206 category on offer. With the arrival of 2019, our team looks forward to building on that success.
Meet Your CSK Driver Coaches
Team Manager/Driver Coach Mike Smith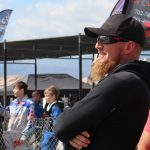 A veteran, if you will, of karting in the industry, Mike Smith heads CSK Racing as Team Manager & Driver Coach, having also won the 2018 206 Masters Championship as well as the championship for 206 Senior in 2017. For 2019, Smith takes a step back from his driving and will be focusing purely on driver development and team management for all those competing under the CSK Racing tent this year.
Driver Coach Derek Esquibel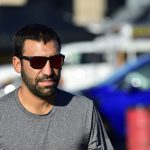 Esquibel's recent accolade as 206 Senior Champ in 2018 was a hard-earned one, and he's got a whole wealth of knowledge to share about it and hundreds — if not thousands– of laps at CalSpeed to boot. Under the CSK Racing tent for 2019, he will be backing up Team Manager Mike Smith in the driver development effort for all team members.
CSK Racing 2018 Achievements
206 Senior Champion- Derek Esquibel
206 Masters Champion- Mike Smith
VLR Spec 206 Champion – Mark Connell
206 G50 (Grand Masters) Champion – Jose da Silva
CSK Racing 2017 Achievements
206 Senior Champion- Mike Smith
206 Masters Champion- Mark Connell
VLR Spec 206 Champion – Jake Hood
Call or email us today to get on the winning team: 951-506-9363 or info@calspeedkarting.com.