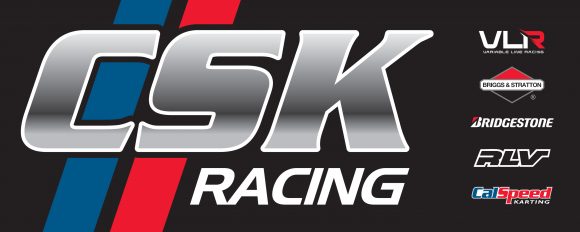 This weekend marks the start of the 2018 Tri-C Karters season and the beginning of the second year for CalSpeed Karting's LO206 race team, CSK Racing. While this is only the second year for the team, we are coming off an immensely successful debut season which saw team drivers earn championships in all three 206 categories we competed in: Senior, Masters, and the debut season for the VLR Spec class in which we are the class sponsor. Not only are all of the champions returning to defend their titles, but even more drivers have come on board the CSK Racing program as renters, owners, or even via our new lease program for 2018. This weekend's event has a total of 20 drivers under the team tent, again fielding entries in all three categories.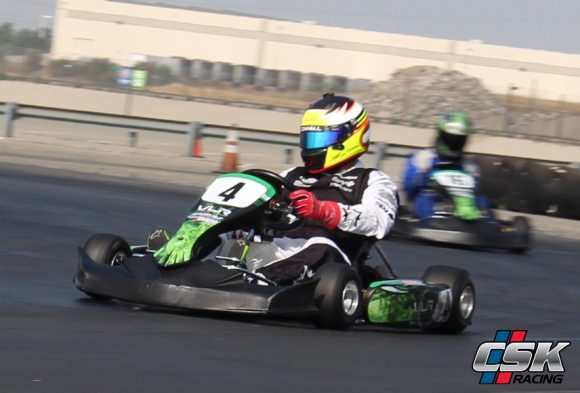 In 206 Masters class, 2017 champion Mark Connell returns to defend the championship he won in his debut season in competition karts, but is fully aware of the challenge in front of him.
"I'm really looking forward to my 2nd year racing competition karts and defending my Masters LO206 championship in 2018", mentioned Connell. "I know it's going to be really tough with the likes of Mike Smith, John Crow, Rob Brackett and such but I'm looking forward to the challenge. I also hear there's some really good guys joining us this year as well so it ought to make the Masters class even more exciting! I really have to thank CSK including Rob, Mike & Derek for all their help & guidance. These guys are the best out there in my opinion and I wouldn't have had the success I had last year without them!"
Like Mark mentioned, the Masters class will be an exciting one to watch, with strong competition coming not only from his teammates under the tent, but also throughout the paddock. Connell's stable mates in the Masters category include team manager Mike Smith, 2017 Silver Fox challenge winner Rob Brackett, as well as returning driver Sean Bradley. Adding to this trio are a host of both new and veteran racers in the Masters category, led by 2017 Tri-C Tag Masters champ Roy Steele.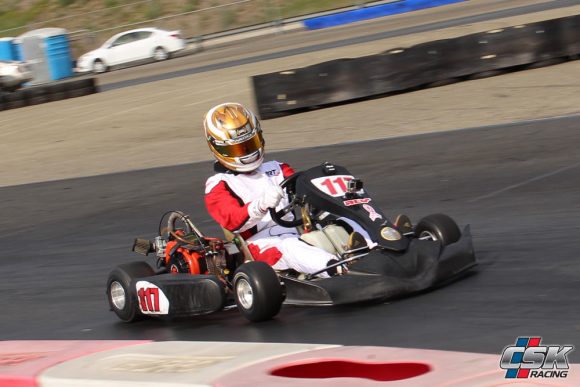 The VLR Spec class also looks to be bolstered with even more talent in its second year of competition, and they will all be chasing the 2018 champ out of the gate, Jake Hood. Hood came out on top of a hotly contested Spec championship last year, and will again be doing double duty, also running in the Senior category for 2018. "I'm excited to be racing again this year after the quick hiatus that I had," stated Hood. "This year, I'll hopefully be running two different karts for each of the classes, which is quite nice because I used to hold back in Senior to save the kart for Spec. I think it will be a fun year, no real end goal besides to just have some fun and try my hardest."
Jake leads a large contingent of drivers taking to the VLR Spec class in 2018, with many new faces buying the most successful 206 kart from last year during the off season. Just under the CSK tent there could be as many as fifteen Spec drivers, so this class could be the largest of any category this season.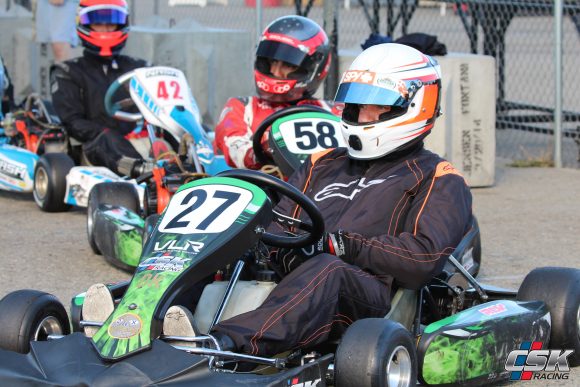 The 206 Senior class sees its champion return as well, as CSK Racing's team manager Mike Smith looks to back up his performance in the category, while also competing in the Masters division on race day. Smith is joined once again by race winner and 3rd overall last year Derek Esquibel all season, as well as the aforementioned Jake Hood, and for round #1 front runner Jon Kimbrell. "I am really excited to get the new season underway," commented Smith. "Last year was such an awesome experience for all of us underneath the CSK Racing tent, focusing on having a good time, but obviously still going for results. This year we look to continue that, and I am super happy to not only welcome our returning CSK customers, but bring even more new drivers into the 206 karting ranks. 2018 is going to be an awesome year!"
This weekend looks like it could be a tough one weather-wise as well, with the possibility of inclement weather assuredly making this opening salvo of the season a challenging one. Remember, CSK Racing is also your home for all VLR parts during the weekend, so don't hesitate to stop by on the front row by the grid if you need anything. Good luck to everyone, and we'll see you at the track!