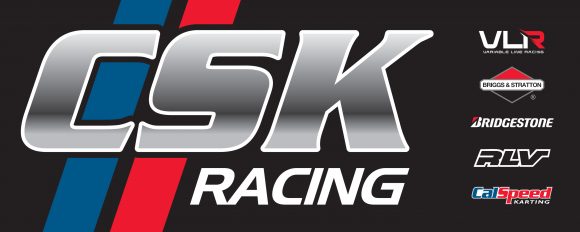 This Saturday Tri-C Karters will kick off the second half of the 2017 season on the Sportivo layout, and CSK racing will again have a full roster in attendance. Now in the fifth round of the eight race championship, CSK racing's debut season has started of quite well, with Team Drivers Mike Smith and Derek Esquibel in the top three in 206 Senior, while CSK customer Mark Connell is just two points out of the VLR Spec Class point lead, and is also a title contender for the 206 Masters category.
It has been a really fun year so far with CSK Racing drivers scoring multiple wins and podiums across those three classes, all the while introducing several drivers to 206 and Club Racing; even bringing a few drivers out of hiatus in the process. With our rental packages available for Junior, Senior, Masters, and VLR Spec Classes, more than 20 different drivers have had the chance to get behind the wheel of our Briggs and Stratton 206 powered VLR chassis. Additionally, we have had the pleasure to have five different owners call the CSK Racing tent and driver lounge home this season, with even more this weekend coming on board to join in on the fun. The driver coaching, technical knowledge, and overall laid back atmosphere has really proven to be a fit for many looking to do 206 racing at Tri-C Karters.
Here we wanted to highlight some of the CSK Racing drivers leading our tent in their respective classes, show the CSK Racing sponsored VLR Spec 206 class top ten, plus those debuting in the 'Silver Fox Challenge' starting this weekend. Thanks to everyone that races with CSK Racing, and for choosing the VLR package!
Junior 206-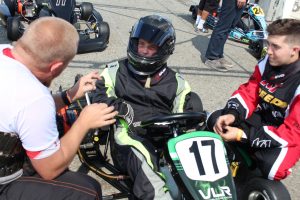 Daniel Eaton will enter his third ever 206 race this Saturday, continuing with his only goals this season: learn and improve. Putting in a lot of seat time over the mid-season break, Eaton continues to close the gap between himself the more experienced front runners in the Junior category, currently running better than ever on the Sportivo layout. This weekend will be a test to see just how far he's come, and a chance to put to task everything he has learned since round #4 last May.
Senior 206-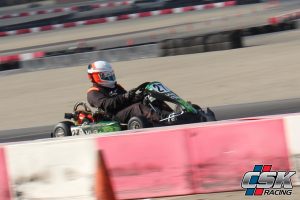 Team Manager and lead driver coach Mike Smith enters the second half of the season second in points, 44 points behind fellow VLR stablemate David Vasquez, but that number shrinks after drops are taken into account to just 12 points. Smith has 1 pole, 5 heat wins, and 2 podiums, including a win in round #3 to his credit in the opening four rounds of the season.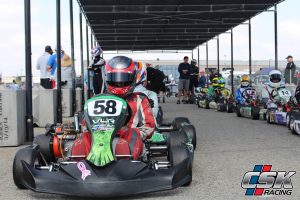 Team driver coach Derek Esquibel's opening half of the season has been a bit of a roller coaster ride, crashing out of a potential podium in the opener on one hand, but finished second to make it a CSK 1-2 with Smith in round #3. One of the fastest drivers in the class, Derek has a best qualy of 2nd, 1 heat win, and one podium to his credit, sitting 3rd overall in the standings.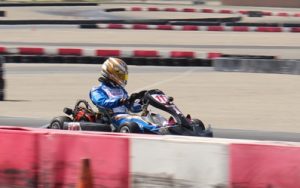 Jake Hood has been on the VLR since the start of the season, but didn't start under the CSK racing tent until round #3, where he had his best Tri-C run to date. Coming from the very back after a crash in the first heat race, he would end up finish 5th overall in round #3, while also having a stellar day in the Spec class. Hood currently sits 6th in class, and looks to build upon what he has learned during the break in the season.
Masters 206-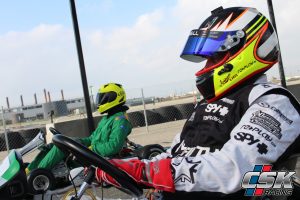 As his second entry, Mark Connell didn't actually start the season in this class, making his first Masters start in round #2, but it was a helluva debut: pole position, two heat wins, but settled for second in the Main. Since then it has been an uphill battle as he has overcome injury and a few gremlins, but still sees himself in the championship hunt with a drop taken into account. Not bad for a second entry.
Starting off the season with the intent to run two classes, Mike Smith could not run Masters until round #3 when the class was finally split from the Senior run group. Since then he has shown the way, going perfect the past two rounds by scoring pole, both heat wins, and the main for rounds #3 and #4. While it looks like he is out of the championship hunt, the math says that season-end hardware may not be out of the question…
VLR Spec 206-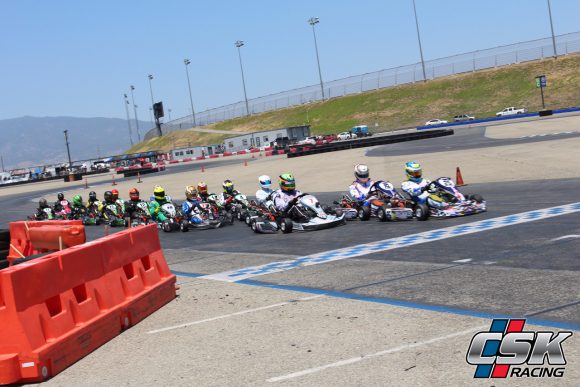 CSK Racing driver from the very beginning, Mark Connell has been a force to be reckoned with from the drop of the green in the VLR Spec class, currently sitting just 2 points out of first place in the standings. That said, he actually has a 27-point lead after the drop is factored in, and is certainly one of the guys to beat in class. With a pole, a pair of 2nd places, and all but one finish inside the top 5 in the heats, consistency keeps him at the sharp end.
Jake Hood has had an eventful year so far, bouncing back from adversity in one event, while being the clear favorite in another; sometimes even in the same round! Starting in the Spec class in round #2, he has been a regular front runner ever since, fighting inside the top five every round, even coming away with the win in round #3. He's 5th overall, but 4th after drops and still very much in the hunt for some hardware this season.
CSK Racing sponsored VLR Spec 206 Top 10 Standings (pts after drop)
| | | | |
| --- | --- | --- | --- |
| 1) | Logan Calvin | 1429 | (1089) |
| 2) | Mark Connell | 1427 | (1116) |
| 3) | Miles Calvin | 1348 | (1052) |
| 4) | Jacob Linton | 1340 | (1022) |
| 5) | Jake Hood | 1032 | (1032) |
| 6) | Dennis Kimbrell | 953 | |
| 7) | Gerry Florez | 921 | |
| 8) | Michael Risley | 914 | |
| 9) | Jon Kimbrell | 755 | |
| 10) | Aaron Downs | 656 | |
NEW 'Silver Fox Challenge'-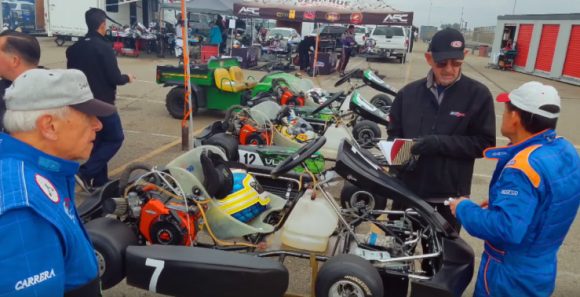 The new CSK Racing sponsored sub-category for the VLR Spec Class starts this weekend, and is geared towards drivers 50 years of age or older. Any driver that turns 50 this year that is entered in the Spec Class will also have their points count towards the Silver Fox Challenge, a best 3 out of 4 series here in the second half of the season. Already there are 10 confirmed entries, and CSK Racing is excited to award the driver highest in points at the end of the season.
CSK Racing presents the 'Silver Fox Challenge' entries:
#7 Steve Nakajima
#8 Gerry Florez
#9 Mark Vargo
#11 David LeTourneau
#12 Mike Buongiorno
#13 David Carlisle
#14 Homer Eaton
#29 Rob Brackett
#47 Steve Jasinski
#53 Duane Lawson
As always, CSK Racing is your home for all VLR parts and kart sales, with turn key, race-ready packages starting at just $3400 for one of our team karts. We also offer rental packages starting at $300, with our tent program including driver coaching, technical knowledge and an air condition driver lounge for just $50. We are located on the front row of the paddock near the head of the grid, so feel free to stop by if you have any questions, or if you need anything for your VLR or 206 package. See you at the track!