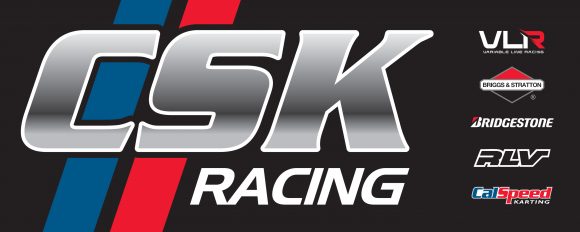 The Tri-C Karters season continues this weekend with round #2 in the 2019 season, its long-awaited return to the calendar after round #1 back in February. That season opener would actually kick off the competition karting schedule at CalSpeed Karting, and while Friday's practice was nice, rain pounded Saturday's event.
The weather heading into tomorrow's second installment looks to be perfect however, and everyone at CSK Racing is looking forward to getting back to racing with its stable of drivers. In the opener, the team would be able to land on the podium in all three categories entered, with Mark Connell 3rd in 100cc Masters, Seth Willits 2nd in 206 Senior, and Jose da Silva and Lukas Dziemidok going 1-2 in 206 Masters.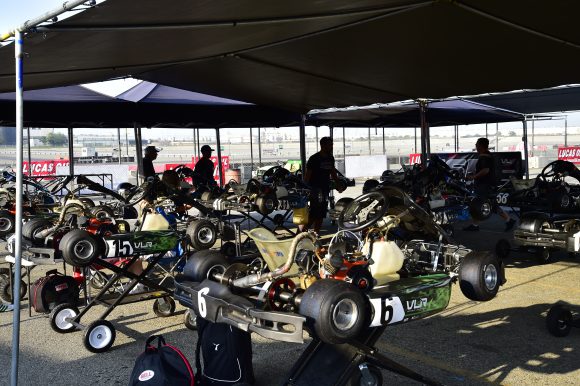 Along with our podium drivers from that rain-soaked event, the rest of the tent will be filled with the usual suspects astride their VLR chassis', as well as a couple of newcomers on our Rental packages.
206 Senior
#4 Ronnie Swaim Jr.
#7 Seth Willits
#19 Edgar Machuca
#41 TJ Blackledge
#54 Adam Nagao
#95 Evan Karp
206 Masters
#10 Alexander Bermudez
#13 Sean Bradley
#20 John Rice
#21 Lukas Dziemidok
#46 Jose da Silva
100cc TAG Masters
In all, 12 drivers will carry the torch for the CSK Racing team, all of which are eager to get back behind the wheel after such a long break. But it's not just the drivers who are excited, as Team Manager Mike Smith says the whole team is looking forward to getting back it on Saturday. "With how the opener went with the weather and all, this race almost feels like the beginning of the season. All of us at CSK Racing are really looking forward to getting our drivers back out there, and see if we keep the momentum going. Along with the drivers that have been with us for a couple years now, we have some great new talent coming in that has really put the pressure on the status quo", Smith explained. "It will be really interesting to see how things shake up in the dry tomorrow!"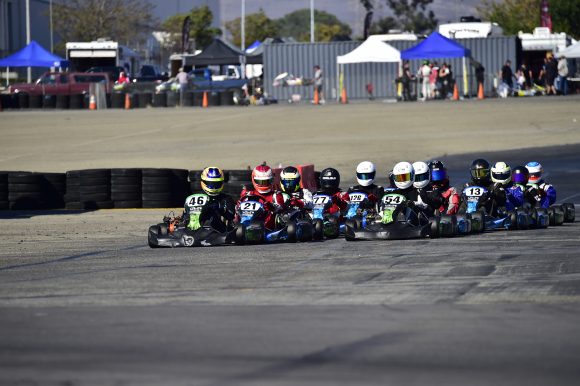 Fellow driver coach and 2018 206 Senior champ Derek Esquibel also highlighted the talented roster under the team tent. "I'm really looking forward to round two for our CSK Racing team. With drivers either having some success in the wet season opener or a tough day, round two will definitely make for great racing with great weather. There is a ton of talent under our tent in both the Masters and Senior categories; the difference just being experience racing the 206. It's going to be a lot of fun working with our return drivers, as well as the new faces in the 2019 season."
As always, CSK Racing is also your trackside home for VLR parts, located on the front row during the Tri-C Karters race weekend. Own a VLR? We still have room under the tent for more drivers. Don't own one but want to get in on the fun? Contact us at 951-506-9363, and we can get you in the seat for this weekend. Still 1 spot left!