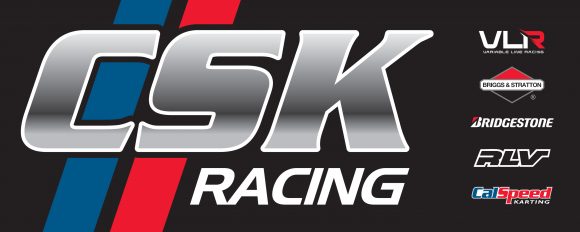 It's going to be a full house under the CSK Racing team tent this weekend!
We are excited to have 15 drivers contributing to 21 entries total for this weekend's Tri-C Karters Round #4, including some new faces and even a special guest as well. Every driver will be on the lo206 powered RLV Tuned exhaust VLR Emerald Chassis, including four owners on top of the 11 machines from the CSK Racing stable.
CSK Racing's Roster for Round #4:
#4 Mark Connell (Spec & Masters)
#8 Dai Feng (Spec)
#9 Mark Vargo (Masters)
#11 David Bell (Spec & Masters)
#12 Sean Bradley (Spec & Masters)
#13 Dennis Kimbrell (Spec)
#14 Oleg Glushkov (Spec)
#15 Branden Bell (Spec)
#16 Rob Brackett (Masters)
#17 Daniel Eaton (Junior)
#27 Mike Smith (Senior & Masters)
#58 Derek Esquibel (Senior)
#60 Steven Campbell (Spec & Masters)
#63 Travis Lowe (Senior)
#117 Jake Hood (Senior & Spec)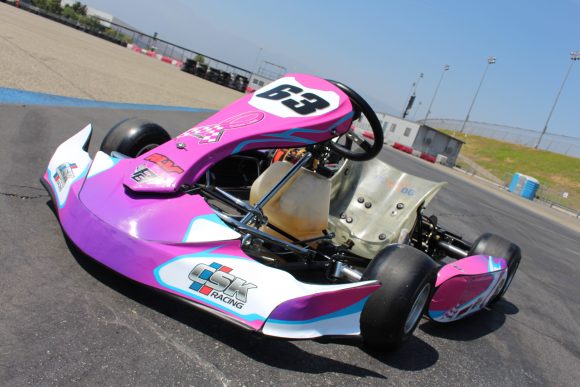 We are especially happy to bring Travis Lowe on board for this weekend's event that honors his late mother Susan, while recognizing Breast Cancer Awareness in conjunction with Tri-C Karters and So-Cal Sprinters. Donations will be accepted by Tri-C throughout the race day, with both organizations providing matching donations before giving to the City of Hope in Susan's name. Travis will carry a special livery on his kart donated by Brian and Jessica Pappalardo of Pistonbones Graphics, competing in the 206 Senior category this weekend. All CSK Racing karts will also carry a special sticker honoring Susan that was donated by TDC, with all entrants welcome to do the same by picking them up at the Tri-C Tent.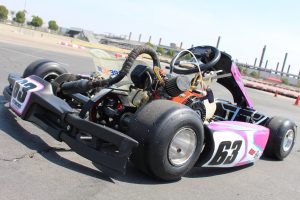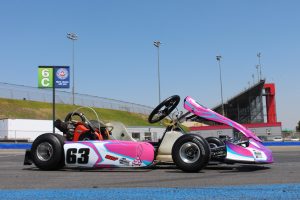 If you have any questions, need any parts for your VLR Chassis, or Briggs & Stratton Racing lo206, or even if you want to buy a VLR kart of your own, feel free to stop by and check out the CSK Racing team tent this weekend. We're on the front row towards the head of the grid in pit spots E108-E112, come check us out!