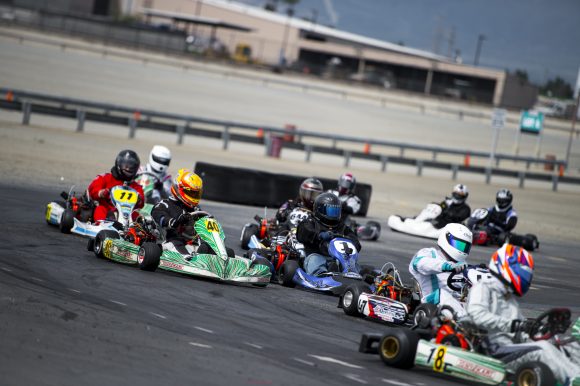 Photo Courtesy Heather Perrin
CSK Racing is proud to announce a new competition geared towards the most seasoned of veterans: "The Silver Fox Challenge"! Taking place over the final four events of the 2017 Tri-C season, drivers 50 years of age or older* entering the VLR Spec 206 Class will compete for this sub-category, with the best 3 out of 4 rounds counting towards the title. All the standard Spec class rules and requirements apply, so any driver in that class that is 50 years old or older may participate.
"After looking at the the growth of the 206 category -specifically in the Masters Class- we wanted to highlight a growing group of drivers racing at Tri-C", stated CSK Racing Team Manager Mike Smith. "The Masters Class is set at 35 years of age, but we thought that another category would perhaps be a good fit, especially in the Spec class. In the Spec Class, the tuning is limited, and drivers do not have to worry about making wholesale changes to their kart to be competitive. For both new and experienced drivers in that age bracket, they can concentrate on their driving and not their equipment, running wheel to wheel with like aged drives for a title."
The July 1st event is the first of the final four races of the season, and will be the first round where points will count for the Silver Fox Challenge. Any driver with a VLR kart in the Spec configuration and at least 50 years of age is welcome to compete, just be sure to register for the VLR Spec class when registration opens. At the end of the season, the driver with the most points (best 3 out of 4) from the final four races will win the Silver Fox Challenge award during the Tri-C championship ceremonies.
Don't have your own VLR Chassis but want to run? CSK Racing not only have seats available for the second half of the season, but we also sell the VLR chassis both new and used. This is the perfect time to start racing, don't wait! If you have any questions, or want to secure your spot on the grid with CSK Racing, don't hesitate to contact us!
*= attained age
951-506-9363