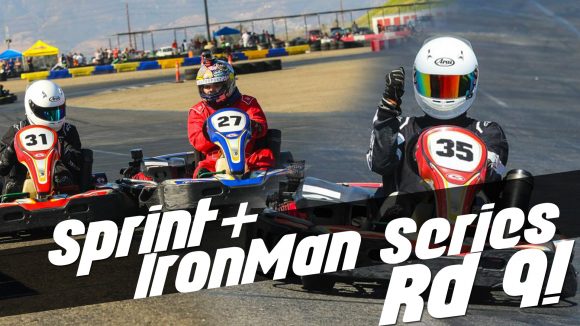 The 8th round for the 2017 Sprint Series season saw Caden Thure come away victorious in August, scoring his first career win after being close so many times before, while Thomas Blackledge wrapped up the overall championship with his 6th podium of the year. Scott Milne also continued to impress, scoring his maiden podium in just his third career start in the series, the entire podium showing just what kind of talent the Sprint Series breeds.
This Saturday marks the penultimate round for the 2017 campaign, and with the overall championship now decided, eyes now turn to the Summer Series title, as well as the battle for the final couple of spots on the overall podium. On top of that, many drivers are looking to earn their personal bests in these final couple of races, whether that be a podium, an overall win, or even making the A-Main for the first time. For some, these last two rounds are a chance to put a little bit of polish on their craft, with the preparation for the 2018 season starting now…
Round 9 of 10: Grande CCW-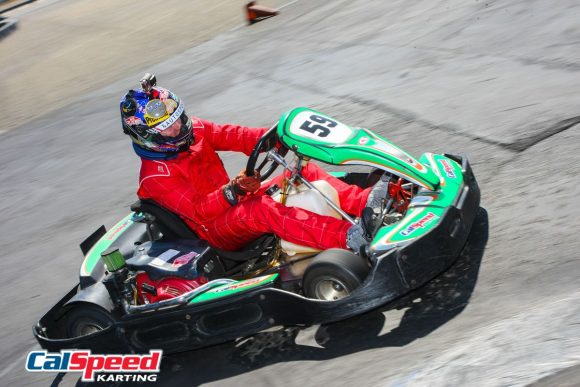 Grande Counter Clockwise will be the stage for tomorrows 9th round in the championship, a track not yet run during the 2017 campaign. That said, most of the layout is shared with the previous round, with only Short Beach, Horseshoe and the entry to Contino providing the change in layout. Still, Short Beach and Contino in this format can be challenging, so it will be no small task for any driver coming into this round with no Grande CCW experience. Drivers that do have previous experience on this course -especially those that run the Race Clinic that morning- will definitely have a leg up when they head out for their first session.
And speaking of that first session, drivers will be looking to get the most out of the pract/qualy run on a track that certainly pays to have a partner. All season drivers have tried to juggle learning courses, with clocking the best time possible; the latter many times requiring a friend on course. A few drivers have always been ale to be at the front however, which in no small part has helped them find success in their heat races, and subsequent mains. TJ Blackledge has scored two poles this year, but has qualified inside the top two five times. Kevin Erikson also has two poles to his name, while Caden Thure has a single pole position, but has qualified inside the top three 4 times. Heading into these final couple rounds, it will be interesting to see if it is the status quo, or perhaps some new names at the sharp end in qualifying…
One of the status quo that will be looking to back up his performance from last year is current 2nd place man in the standings, Don Diego Veloria. He scored the pole position in this race last year, finishing just off the podium against some of the season's best in the finale. The overall title may have slipped his fingers, but he still is looking good to keep 2nd, with a 49-point lead over his closest challengers. Those threats to his podium spot are none other than round #8 winner Caden Thure, and round #6 winner Randy McKee. That said, these two may be more preoccupied with each other, as there is just 4 points separating the duo; and with a large lead to 5th, it really is mano-e-mano for the final spot on the final overall podium.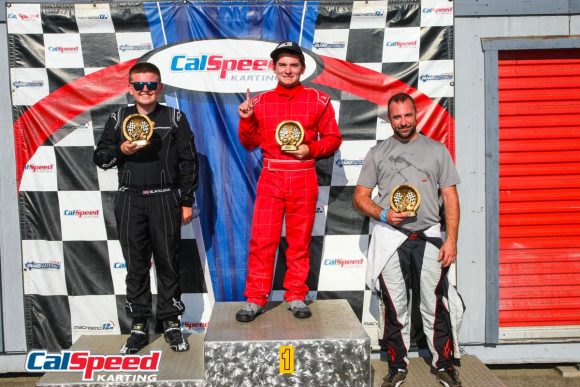 Current Top 10 Standings After 2 Drops
| | | |
| --- | --- | --- |
| 1) | Thomas Blackledge | 1775 |
| 2) | Don Diego Veloria | 1664 |
| 3) | Caden Thure | 1615 |
| 4) | Randy McKee | 1611 |
| 5) | Tyler Rousseau | 1525 |
| 6) | Kevin Erikson | 1484 |
| 7) | Seth Willits | 1446 |
| 8) | Samuel Hunt | 1401 |
| 9) | Diego Alvarado | 1352 |
| 10) | Spencer Russell | 1349 |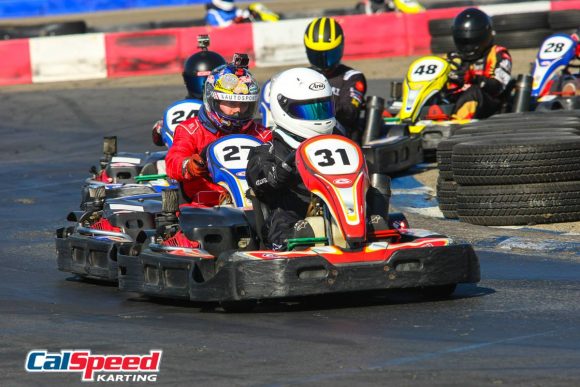 It now looks to now be a four driver fight for the Summer Series, with newly crowned 2017 overall Sprint Series champ TJ Blackledge taking over the top spot after his second podium in a row last month. Blackledge has a 275 drop, so if he can extend his lead to 25 points, he'll clinch the Summer title in tomorrows event. Conversely, Rousseau and McKee need to be at the top of their game and have TJ use that drop to steal away the point lead and take it to the finale. Rousseau has been the most consistent next to Blackledge, and is really pushing to find that top step this weekend. Scott Milne is the #1 challenger on the back of his pair of top 5 finishes so far, hoping to be the lone Summer-only runner to steal away the top spot, having made his first start in round 6. These four drivers will be the ones to watch tomorrow, with only McKee fighting for more than just the sub-championship honor; will it be decided tomorrow, or will it go on to the season finale?
Current Top 5 Summer Series Standings
| | | |
| --- | --- | --- |
| 1) | Thomas Blackledge | 585 |
| 2) | Scott Milne | 575 |
| 3) | Tyler Rousseau | 565 |
| 4) | Randy McKee | 563 |
| 5) | Kevin Erikson | 544 |