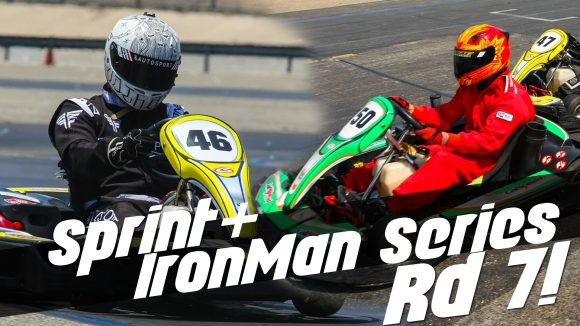 Last month we were treated to another exciting Sprint Series event, and again it was a first time winner on top of the box, with Randy McKee scoring his maiden win at CalSpeed. He would be joined by John Rice after a breakout day that saw him win his heat race as well, while Tyler Rousseau put things together for a strong third place overall. It was the second time the Series visited a repeat track –this time Sportivo- but for tomorrow's event it will be back to a once a year treat: Classico.
The original layout is definitely one of the toughest challenges at CalSpeed, with many Sprint Series drivers having never seen the famous Classico Esses. The repave may have smoothed things out through the tricky final section of the course, but it is no less important to getting in a good lap in. Who will come out on top on in the toughest race of the year? Let's take a closer look at the leaders going in…
Round 7 of 10: Classico-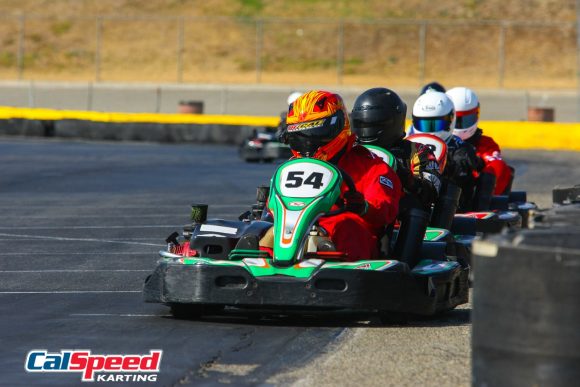 Hello Randy McKee. Relative newcomer to CalSpeed, McKee's run last month on Sportivo saw him not just grab his second career Sprint Series podium, but made it a perfect points day with the heat race and the overall A-Main win. This sees him solidly inside the top five overall now, but he looks even stronger for the top three with drops taken into account; never mind he is the Summer Series point leader after round #1. The big question is, was that a preclude to new expectations, or a one-off run? Tomorrow will be our first chance to see.
McKee's win wasn't necessarily a surprise given he's been a fixture at the front, and he joins Diego Alvarado and TJ Blackledge as season regulars who have won. For Alvarado it will be another go at a 'w' this weekend, but his championship hopes are all but nil because of his traveling schedule –he expects to miss more races and has no drops to fall back on. TJ on the other hand is still the driver to beat, not only controlling the point lead on the back of three wins, but consistently being in the top 5 every round. He also returns to the track that he scored his first career podium on last Summer, so he is definitely the guy to beat tomorrow.
Don Diego Veloria didn't run Classico at all last year, but did take to the track in 2015 so he isn't completely new to the Esses. He'll be looking to rebound from what was his worst run of the year last month too, needed to claw back some of the ground lost in his title fight with Blackledge. Aside from TJ he has been the most consistent driver in the Series, so it would be a surprise to not see him at the sharp end this weekend; he just needs it to be in front of his rival. And speaking of rebounds, two drivers that would like to return to their opening round form are Andrew Brown and Caden Thure; both showed what they were capable of in the first couple of months, but have faltered for one reason or another ever since. For Brown it has a lot to do with missing a couple of rounds, so just being here this weekend should see him towards the front. Thure is still the same driver who fought for the championship one season ago, so we could see a resurgence from him here in the latter half of the season; perhaps enough to run for the Summer Series title…
And that's the fun part about the second half of the season: it's a type of a clean slate. With the summer sub-championship going to the driver with the best 4 out of 5 rounds to end the year, anyone still has a shot at it from this round on. McKee holds the mantle right now, but even those that missed last round can still go for that championship with a solid run this weekend. We might just see a new face have a break out run like John Rice did, and add their name to the list of contender's tomorrow…
Unfortunately, the aforementioned Rice will be absent this weekend, but the rest of the top 10 in the current summer standings look to be in attendance Saturday, with perhaps one or two exceptions. But even aside from these drivers, I think we could see others make some noise; perhaps Rousseau will back up his run last month; or maybe we will see another strong performance from Ivan Martinez or Samuel Hunt like we did on Nuovo; and don't forget about guys like Seth Willits, or Dmitry Korotkov, each scoring podiums earlier this year. The number of contenders for this summer title is about as long as the entry list, and it is going to be really fun to see how this things shakes out…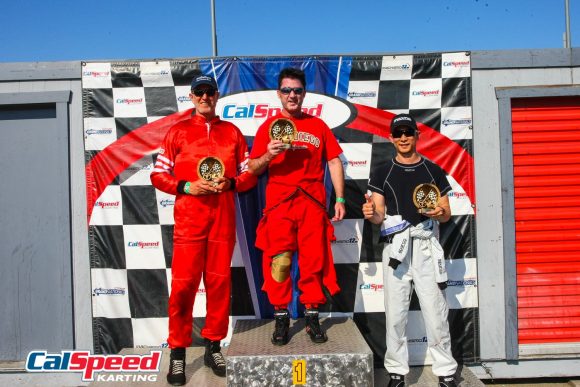 Current Top 10 Standings After 2 Drops
| | | |
| --- | --- | --- |
| 1) | Thomas Blackledge | 1190 |
| 2) | Don Diego Veloria | 1130 |
| 3) | Diego Alvarado | 1110 |
| 4) | Randy McKee | 1103 |
| 5) | Andrew Brown | 1094 |
| 6) | Caden Thure | 1072 |
| 7) | Seth Willits | 989 |
| 8) | Tyler Rousseau | 970 |
| 9) | Jeff Latimer | 967 |
| 10) | Dmitry Korotkov | 950 |
Current Top 5 Summer Series Standings
| | |
| --- | --- |
| 1) | Randy McKee |
| 2) | John Rice |
| 3) | Tyler Rousseau |
| 4) | Calvin Ku |
| 5) | TJ Blackledge |