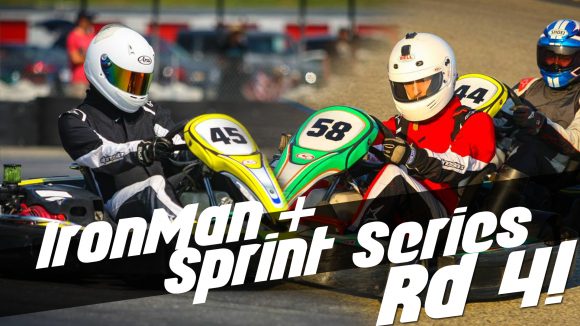 Round #3 of the 2017 CalSpeed Sprint Series would see [2R] drivers find the top steps of the podium, as Emon Fazlollahi picked up his first Sprint Series win, with east coast fly-in Ryan Curtin snagging 2nd place. The Tecnico layout would reward a third driver, as Seth Willits would pick up his best career finish and his first ever CalSpeed podium to round out the top three.
This weekend will see a sold out crowd take to the Grande Clockwise direction for the first time this year, hitting it up for the final time in the fall for the season finale. This track will probably be a bit different than the one they will finish the season on however, as newly paved sections of the track are sure to shake things up a bit. This will make the morning's Race Clinic one of the most important of the season, and will pay huge dividends for those in attendance. Still it will be a new challenge for everyone, and it will be interesting to see who comes out on top, especially with no [2R] drivers on the entry list…
Round 4 of 10: Grande-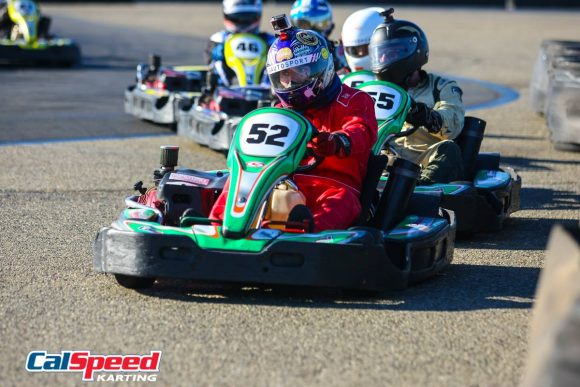 Last year the only race on the Grande layout would be taken by the reigning series champ at the time, Sean Fite. With he and fellow [2R] driver Nick Marascio taking the top two spots, the season regular would be Caden Thure snagging the final podium spot in this event last year. Caden opened the year quite well, almost coming up with the win in the season opener, but has struggled a bit it seems in the two contests since. Returning to another track where he found the podium should bolster his chances at a strong finish, and I expect him to again return to the sharp end this weekend. This track was also where current point leader TJ Blackledge had his breakout performance last year, picking up a 2nd in his heat race while following it up with a 4th in main, spurring on a run to the end of the season that saw him regularly at the front. After winning the first two races of the year, Blackledge had a strong fight on his hands last month to come away with a top 5; a return to this track could bode well for him too.
And how about the rest of the top 5 in points? 2nd place right now is Andrew Brown, who after missing last round due to illness will be pushing hard rebound and make sure he doesn't lose anymore points. Last round may have been the strongest we have seen from 3rd place runner Don Diego Veloria, scoring his second career pole en-route to matching his career best points day. Like our leader, this guy has been putting in the time and we are seeing him improve steadily from event to event. 4th place will be vacated after this weekend by [2R] driver Dennis Kimbrell, and unfortunately for Diego Alvarado, he'll be forced to use his drop points-albeit strong at 270-as he'll be missing this round. This opens up the door for the drivers outside the top 5, including the aforementioned Thure (6th), round #3 podium finisher Seth Willits (7th), and relative newcomer Randy Mckee (8th) who has really been showing strong amongst 'the kids'. Rounding out the top 10 are Michael Floerchinger (9th) and Vladimir Orlov (10th), each having missed a round but working from a strong foundation of experience.
The last thing I will touch on is the fight for the Winter sub-championship, a best 4 out of 5 title run here in the first half of the season. Mathematically our leader could clinch this title one round early tomorrow, but he'll need a lot of things to go his way so I won't get into the specifics. Blackledge's primary rivals for this one are 'Brownie', Veloria, Thure and Willits; but he has a healthy lead and drop coming into tomorrow. Alvarado could stay in the conversation too provided a few hardships befall those around him, AND he is here for the next round. This weekend's event is going to either crown a champ or set the stage for a great showdown, and anyway you look at it will make for an exciting show!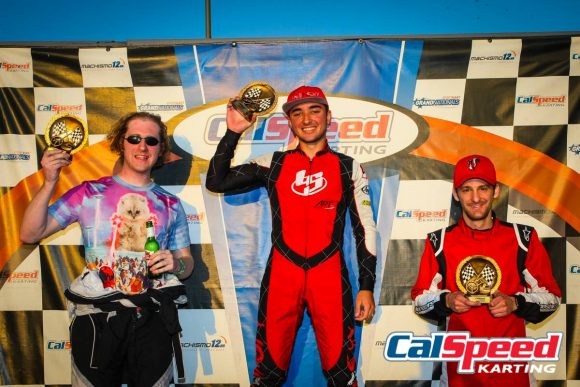 Current Top 10 Standings After 1 Drop (Drop)
| | | | |
| --- | --- | --- | --- |
| 1) | Thomas Blackledge | 600 | (270) |
| 2) | Andrew Brown | 575 | (0) |
| 3) | Don Diego Veloria | 555 | (260) |
| 4) | Dennis Kimbrell [2R] | 555 | (0) |
| 5) | Diego Alvarado | 550 | (270) |
| 6) | Caden Thure | 545 | (243) |
| 7) | Seth Willits | 544 | (207) |
| 8) | Randy McKee | 523 | (251) |
| 9) | Michael Floerchinger | 504 | (0) |
| 10) | Vladimir Orlov | 501 | (0) |