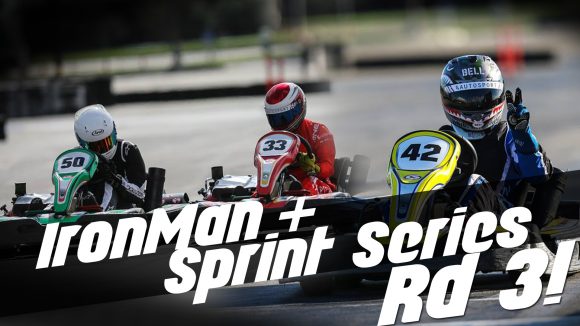 The second round in the 2017 campaign for the CalSpeed Sprint Series would be a tough one for newcomers to the series, as the morning Race Clinic would be cancelled due to overnight rains, making the 8-minute practice/qualy session the first time some had ever seen the Sportivo circuit. In the end it would be young Thomas 'TJ' Blackledge scoring perfect points for an incredible two races in a row, joined on the podium by Dmitry Korotkov and Andrew Brown. It was a breakout performance from Korotkov, and the second podium in a row for Brown.
Tomorrows third round in the championship will see the 75+ drivers of the ladder series take to the tricky Tecnico layout, where experience will be huge. The youngest of the track layouts that CalSpeed has on offer, this aptly named technical layout is a challenge for even veteran racers, and we have seen many drivers sign up for the morning clinic in preparation. We're guaranteed a new Tecnico winner tomorrow, but will it be a three-peat for our point leader, or will we see a first time winner stand atop the box?
Round 3 of 10: Tecnico-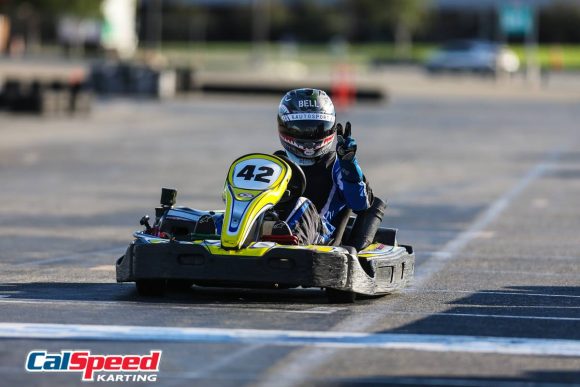 Last year both Tecnico races were swept by eventual overall podium finisher Luis Calderon, but with the 2R driver still recovering from surgery, he will not be in attendance to defend his race win here in the spring. This means we will for sure have a new Tecnico winner for round #3, and with point leader Blackledge the only driver in the field with a prior Sprint Series win, the math says we have a good chance at a new winner altogether. So who looks like they have the best chance at scoring that win?
Well aside from Blackledge himself-who did get some coaching on this layout last week-there are a few regulars that have shown well here before, namely Caden Thure, Don Diego Veloria, and Diego Alvarado. Thure kicked off the year strong last year, and the Spring Tecnico race was home to his first of three podiums in a row, backing up that performance with a 6th place finish here in the Fall. Veloria is the opposite in timing, but equal in results with a 5th in the spring, while scoring his first ever podium here in the Fall. Alvarado didn't really hit his stride in this series until the second half, but showed what he could do by scoring both the overall pole and second place overall after leading much of the race. These three guys lead the rest of the front runners in this series in past results, and should be the primary challengers for the win tomorrow.
That said, we could see a breakout performance from another one of the regulars in the series, like Andrew Brown who already has a pair of podiums, or Randy McKee; a second season driver who has mixed it up at the front since the first lap in January. Or Perhaps Dmitry Korotkov can back up his stellar performance from a month ago; or even Seth Willits who has really been driving well lately…
Regardless, all of these drivers will have some strong competition from some one-off entries though, with a pair of 2R drivers in Ryan Curtin and Emon Fazlollahi, and veteran racer and IronMan front runner Bill Myers joining the fray. Both Curtin and Fazlollahi have experience on this track from their Sport Kart Grands excursions and Super Series events, and Myers' recent practice runs have him bolstered by fresh experience. These three lead the way in the one-off entry category, but there is some more experience in this event that we don't normally see, like that of Michael Chen and Frank Hsu, a pair of regular B-Main runners in the Super Series that are sure to be towards the sharp end this weekend. The experience on this layout these drivers have will sure to be a boon over the newcomers, and we could see a definitive split on the speed charts once the first laps in practice/qualy are turned.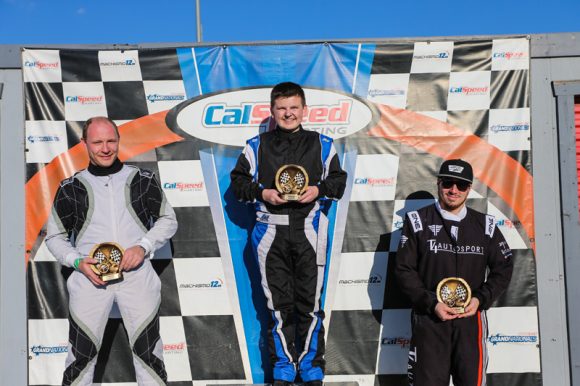 Current Overall Standings Top 10
| | | |
| --- | --- | --- |
| 1) | Thomas Blackledge | 600 |
| 2) | Andrew Brown | 575 |
| 3) | Dennis Kimbrell [2R] | 555 |
| 4) | Diego Alvarado | 550 |
| 5) | Caden Thure | 538 |
| 6) | Don Diego Veloria | 530 |
| 7) | Randy McKee | 523 |
| 8) | Dmitry Korotkov | 500 |
| 9) | Tom Zevin | 499 |
| 10) | Seth Willits | 466 |