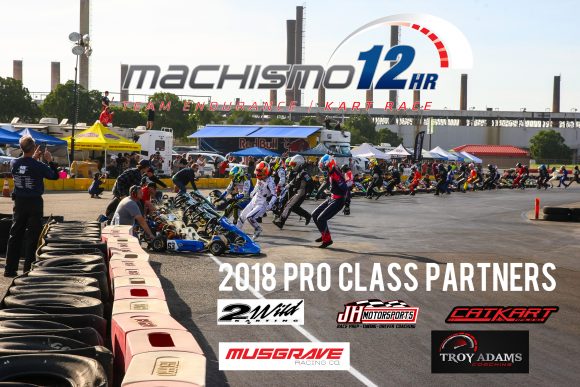 While the date for the 11th Annual Machismo 12 Hour Endurance race -held at CalSpeed Karting Nov 30th/ Dec 1st- was set at the beginning of the year, anticipation for the event begins to build in August. This is when registration opens for the once around the clock contest, and with it, the rules and regulations for that year's event. As has been the case over the last several events, Friday (the 30th) will host optional practice, a race clinic for new drivers, as well as the official 1-hour practice/qualifying session under the lights to set the grid. Saturday the 1st will be the 11th installment of the Machismo, again with three classes on offer; the LO206 powered Pro Class astride the VLR chassis, and the Sport and Super Sport classes taking to CalSpeed's Sodi sport kart.
Last year saw owners bring their own VLR karts for the Pro Class for the first time, competing in the same category as the Arrive and Drive packages provided by CalSpeed, but this year there will be no arrive and drive option via the host track. Instead, CalSpeed has partnered with several local teams and shops to provide rental options for anyone not owning their own VLR LO206 package. Like last year, owners of the VLR 206 will again be able to compete in the Machismo 12 Hour, but those that don't own will be able to enter via one of these partners listed below:
Each will have their own package on offer, varying slightly in price and what is included, but they are all very experienced organizations and provide great, race-winning equipment. Space is limited for each of these programs, so if you are looking to rent a package in the Pro Class for 2018, be sure to hit one of them up for details. Event registration will open on Tuesday, August 21st, with the full rulebook and driver eligibility values (sport class) all released at that time. Last years event was the largest in the 10-year history of the Machismo 12 Hour, and the 2018 installment will not be one to miss!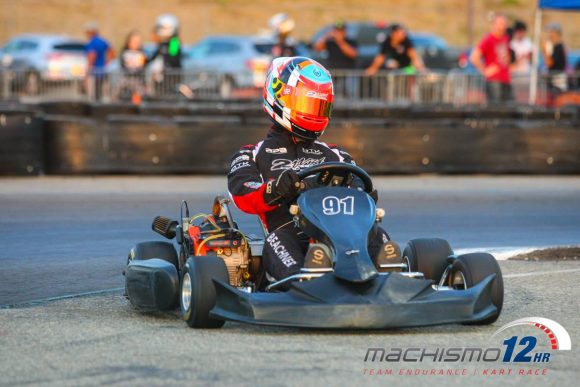 To stay up to date with all information concerning the 2018 Machismo 12 Hour, be sure to follow the official Facebook page for the event, as well as check back at calspeedkarting.com.