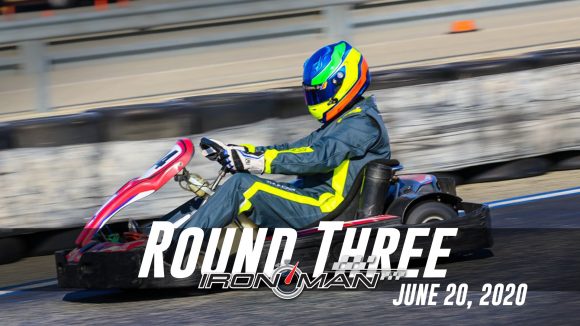 After nearly 4 months off, the drivers of the CalSpeed IronMan Series returned to the track to take on the Sportivo layout for round #3 on the season, their first time back in the forward direction in nearly a years time. Though sidelined due to the Covid shutdown, the paddock was excited, and ready to go as soon as the green flag flew…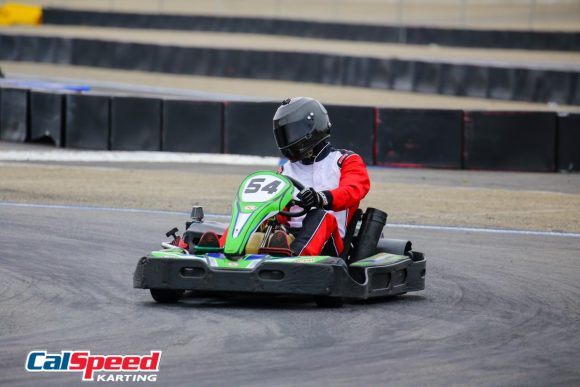 Pietro Moro would lead the field away for the drop of the green flag and beginning of the hour-long contest, but he would be replaced by the end of lap one by Spencer Russell. Moro would take the reigns the very next lap before Tyler Redman asserted himself the new leader by lap 3. There Redman would stay, steadily clicking off laps for the next 45 plus minutes in an effort to pull away from the competition, waiting until the last ten
minutes or so to finally pit…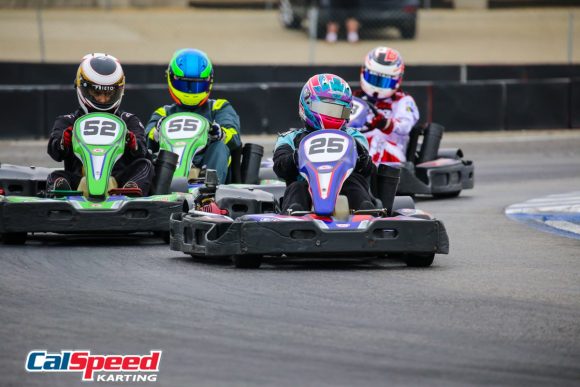 Behind Redman the field was anything but static; constant battling for position and working through traffic would see Redman pull away to a healthy lead early, with Andres Prieto hanging on about three seconds back. Behind Prieto a small group of drivers emerged as the de-facto challenging pack, calming the infighting a bit, while settling into a chasing strategy by about one-third distance. This consisted of Patrick Britain, Paulo Franca and Alyssa Yauney, the trio filling out the top 5 of the drivers who had yet to pit.
By about halfway the chasing trio would catch the lone man in 2 nd , the addition of Prieto to the group making it a quartet in battle for the podium.
On lap 50 the flood gates opened on pit lane, with leader Redman finally electing to make a stop, and Yauney following suite about 7 seconds arears. Franca would inherit the lead and snag the bonus points for doing so before coming down pit lane, with Prieto mimicking the strategy 1 lap later. After that it was Britain to take over at the front, staying there for three laps before squeezing both of his stops in the last 5 minutes. The advantage however would go to Alyssa Yauney for the pack of 4, emerging as the leader of the group… but back in third.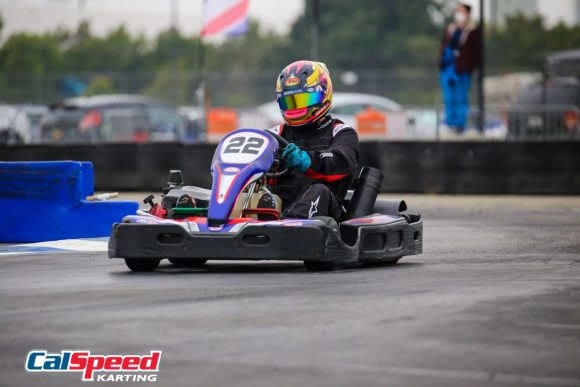 While Redman was indeed free and clear of the aforementioned chasing pack, there was another driver on an alternate strategy that surprised many when Redman excited the pits, in second! Pitting straight away after lap 1, Ayrton DeMoss knocked out his second required stop by lap 13, and then just went to work. Lap after quick lap he pressed on for the front, and when the strategies came back together with just under 10 minutes to play, the lead was his. DeMoss would hold off the late race challenge, not
only for his first career IronMan Series win, but a new Sportivo Track record to boot. After leading the most laps in the race, Redman would be forced to settle for second, while last years race winner Alyssa Yauney came home third.
Round #4 of the CalSpeed IronMan Series will return to the Sportivo track in just about 3 weeks on July 18th; spots are still available, so register today!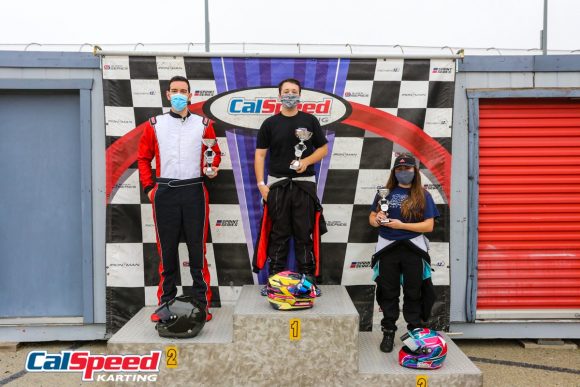 IronMan Series Round #3 Top 10
| | |
| --- | --- |
| 1) | Ayrton DeMoss |
| 2) | Tyler Redman |
| 3) | Alyssa Yauney |
| 4) | Patrick Britain |
| 5) | Andres Prieto |
| 6) | Paulo Franca |
| 7) | Spencer Russell |
| 8) | Sean Fite |
| 9) | Evan Karp |
| 10) | Bill Kreig |
Points Standings Top 10 (Drop)
| | | | |
| --- | --- | --- | --- |
| 1) | Ayrton DeMoss | 193 | (72) |
| 2) | Sean Fite | 188 | (69) |
| 3) | Paulo Franca | 183 | (63) |
| 4) | Chris Huerta | 174 | (54) |
| 5) | Andres Prieto | 168 | (80) |
| 6) | Tyler Redman | 157 | (54) |
| 7) | Michael Hazlewood | 155 | (48) |
| 8) | Spencer Russell | 150 | (33) |
| 9) | Jose da Silva | 138 | (45) |
| 10) | Ariel Rubio | 134 | (42) |