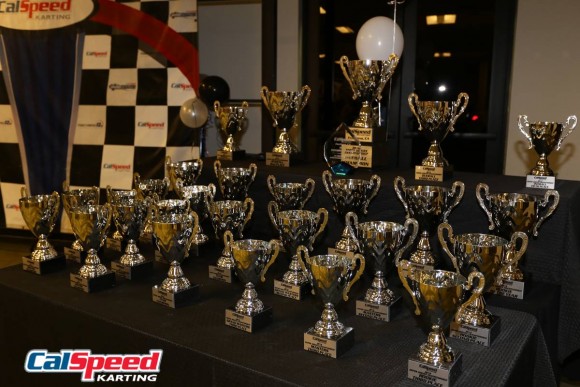 With entries already pouring in for the upcoming season, CalSpeed is proud to announce for the first time ever Prize Packages for the 2017 Arrive & Drive race season. As if the hardware wasn't already something to be proud of, winning drivers get to collect entries, memberships and CalSpeed credit for the following season. With a total value of all prizes adding up to $7,150, we're pretty sure a lot of happy faces will be reading this. And to kick things off, CalSpeed is awarding 2016 front runners with some awards of their own…
2017 Super Series Prize Package
1st Overall: $900, 3 Pro Class entries + Pro Membership
2nd Overall: $650, 2 Pro Class entries + Pro Membership
3rd Overall: $400, 1 Pro Class entries + Pro Membership
All Sub Cats: $400, Sport Membership for all sub-cat champs (Hvy, Mst, GM, ROTY)
Total Value: $2,350
---
2017 PRO Class Prize Package
1st Overall: $1,500, 3 Race Team rentals + Accompanying Practice Days
2nd Overall: $700, 2 Race Team rentals
3rd Overall: $350, 1 Race Team rental
Total Value: $2,550
---
2017 Sprint Series Prize Package
1st Overall: $475, CalSpeed credit equivalent 3 Super Series entries + Sport Membership
2nd Overall: $350, CalSpeed credit equivalent 2 Super Series entries + Sport Membership
3rd Overall: $225, CalSpeed credit equivalent 1 Super Series entries + Sport Membership
Total Value: $1,050
---
2017 IronMan Prize Package
1st Overall: $525, CalSpeed credit equivalent 3 IronMan entries + PRO Membership
2nd Overall: $400, CalSpeed credit equivalent 2 IronMan entries + PRO Membership
3rd Overall: $275, CalSpeed credit equivalent 1 IronMan entries + PRO Membership
Total Value: $1,200
---
To start the 2017 season off strong, we're retroactively granting drivers who won and placed well this 2016 season with the following awards! Once again, congratulations on running a great season and good luck with the turn of the year.
Retroactive prizes for 2016 front runners:
Super Series:
Miles Calvin, 2016 Super Series Champion
Logan Calvin, 2nd Place Overall
Aaron Scott, 3rd Place Overall
Each driver receives a Pro Membership and free entry into round 1 Pro Class
IronMan Series:
Adam Nagao, 2016 IronMan Champion
Sean Fite, 2nd Place Overall
Each driver receives a Pro Membership
Sprint Series:
Alexander Bermudez, 2016 Sprint Series Champion, receives Pro Membership
Ashley Arnott, 2nd Place Overall, receives Sport Membership
Drivers are signing up for Sprint and IronMan (Jan 14) now so register today! Super Series and Pro entries go hot next Wednesday! Don't forget that Sport Memberships earn you ANYTIME registration for the Super Series and IronMan.
Clinic Registration: Sign Up
IronMan Registration: Sign Up
Sprint Series Registration: Sign Up
Sport Membership: Purchase now
Pro Class drivers: call us if you want to buy a Pro Membership! (951) 506-9363