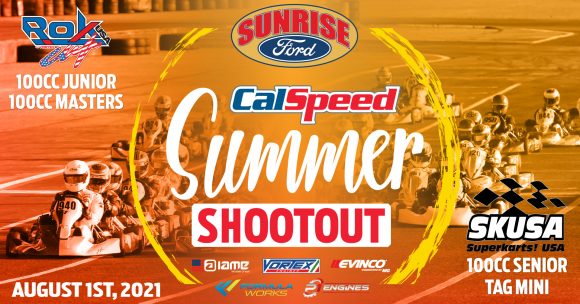 Registration less than a week away!
Registration for the CalSpeed Summer Shootout presented by Sunrise Ford opens up this Tuesday, June 1st, and we are excited to announce a few more sponsors that have come on board. Hype for the event keeps building, with the SuperNats XXIV tickets for Tag Mini and 100cc Senior, the ROK Vegas tickets for 100cc Junior and 100cc Masters, as well as the $1200 offered per class all getting people talking over the last couple of weeks. That hype will continue with our event coverage prior to and during the event, via event previews, play-by-play announcing, and more; and we are excited to have DMG Motorsports on board as our Broadcast Booth sponsor.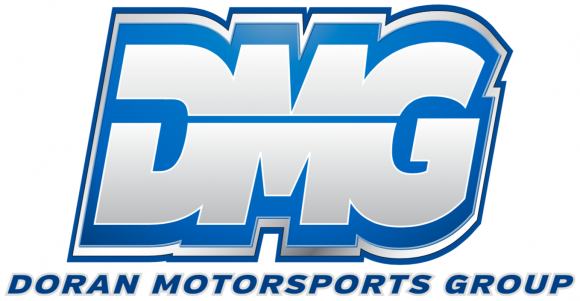 As their website says, "Doran Motorsports Group has been involved in the sport of karting for over a decade. We provide support and development for drivers who are new to the sport as well as drivers racing in the highest levels of karting."
We also have our first two class sponsors on board, as Empire Karts will sponsor the 100cc Junior category, and NASH Motorsportz coming on boards as the sponsor for 100cc Senior.

NASH Motorsportz has shown to be a powerhouse in southern California karting in recent years, extending their success from the local level, to the national level all across the States. A big supporter of karting at every level, they'll also have several drivers under their tent for the Summer Shootout.

The Empire Karts track support trailer has been a mainstay at CalSpeed nearly since the track's inception, and they will once again be trackside at the Shootout to provide parts, consumables, and other event support needs to make sure everyone can get back out at run at their best.
Remember, registration for the CalSpeed Summer Shootout presented by Sunrise Ford opens up on June 1st, and will stay open through mid-July, but if you want to be a part of all of the event previews and additional coverage, be sure to sign up sooner than later. Additionally, we still have two classes that are open for sponsors, who get preferred pit spot locations on top of other benefits. Questions? Hit up Mike Smith at CalSpeed at 951-506-9363 or mike@calspeedkarting.com