Driver: Steve Spring [M] Hometown: Alhambra, CA
Home Track: CalSpeed Karting
Team Affiliation: T4 Autosport
Grands Experience: 2013- 67th Overall, best race finish: 8th
The 2013 Super Series Rookie of the Year, Steve enters the Grands this year with almost two full years of experience, and is in a position to improve on his 2013 performance. One of the best new Masters talents to come to CalSpeed in recent memory, Spring has what it takes to challenge for the Masters podium this year. Currently sitting inside the Masters top five in his local championship, keep an eye on him as a dark horse for the class title.

Driver: Kevin Bligan [M] Hometown: Wayne, PA
Home Track: Lehigh Valley Karting / Endurance Karting
Team Affiliation: Victory Lane Karting
Grands Experience: 2013- 54th Overall, best race finish: 4th
Since there has been competitive Sport Karting there has been Kevin Bligan, excelling in the endurance side of things especially. No slouch on the sprint side though, his debut at the Grands last year saw him score a pole and fastest lap, proving pace is no issue. With another year, and much needed experience in racing at CalSpeed now in the books, look for an even better performance from the east coast driver.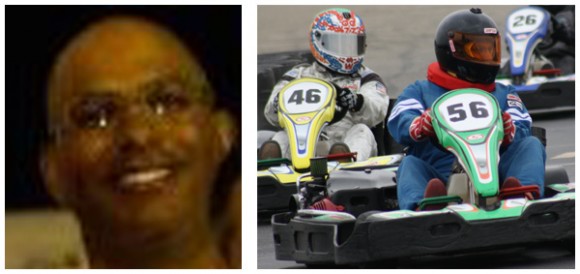 Driver: 
David Arnold [M]
Hometown: 
Los Angeles, CA
Home Track: 
CalSpeed Karting
Team Affiliation: 
N/A
Grands Experience: 
"Rookie"Having found success previously in the endurance theatre, Dave has recently been tackling the sprint side of things in the CalSpeed Super Series, finishing better and better with each round. With this steady improvement leading up to the Grands in June, Dave could be a dark horse front-runner on the charts, especially in the Masters category.

Driver: Roddy Balanga
Hometown: San Jose, CA
Home Track: K1 Speed Santa Clara
Team Affiliation: Nor Cal's Finest
Grands Experience: "Rookie"
A front-runner at his home track of K1 Speed, Roddy finish 2nd in the points championship at the Santa Clara facility, proving he has the electric kart program down. Making the jump to the outdoor ranks this spring, he entered the 4th round of the CalSpeed Super Series championship, learning a ton in his first outdoor karting venture. The Grands will be a chance to continue this development, and we should expect to see him improve as the weekend progresses.

Driver: Ryan Curtin
Hometown: Atlanta, GA
Home Track: Victory Lane Karting
Team Affiliation: N/A
Grands Experience: "Rookie"One of the best sport karting talents on the east coast, Ryan Curtin most recently teamed up with Toby Dan to score second place finish in the VLK 500 endurance event, continuing his front running ways in long distance events. Endurance racing is not his only talent however, regularly running at the front at the former USIKC championship. Making his debut at the Grands this year, Curtin showed well in his one-off run in the Super Series, and should be quick out of the gate.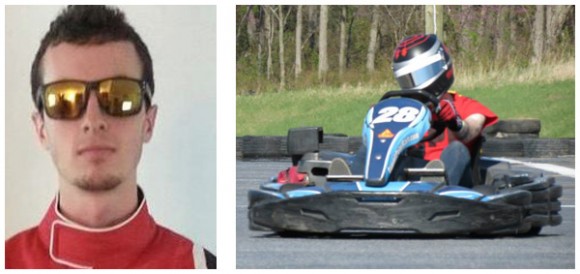 Driver: Garrett Walker
Hometown: Elkridge, MD
Home Track: Summit Point Karting
Team Affiliation: N/A
Grands Experience: "Rookie"
With experience both outdoor at Summit Point Karting, and indoor at Autobahn Indoor Karting, Garrett's entry into the Grands will be his first at a National level event. Scoring 6th in Autobahn's Pro League, his first ever racing season, hints at what could be possible at this year's event, especially with his diverse on track experience between the two vastly different facilities.

Driver: Christopher Johnson
Hometown: White Plains, NY
Home Track: Grand Prix New York
Team Affiliation: N/A
Grands Experience: "Rookie"
Looking to transition from indoor karting to the outdoor ranks, Grand Prix New York ace Christopher Johnson enters the Sport Kart Grands looking to learn as much as possible during the event, all while making a run at the sharp end. Champion in the most recent 175lbs league, and second in the 205lbs league at GPNY, his prowess indoors is proven, and the fact he runs on asphalt at the New York facility should help him at CalSpeed.

Driver: Chris Carter [M] Hometown: Culver City, CA
Home Track: CalSpeed Karting
Team Affiliation: N/A
Grands Experience: 2012, 2013- 62nd Overall (2012), best race finish: 10th
Easily one of the nicest guys in the CalSpeed fraternity, Chris Carter is also one of the regular top Masters drivers in the field, currently sitting just outside the top five in class in the Super Series. Making his third appearance at the Grands this year, Carter is having arguably his best year to date, and has consistently been a strong runner ever since the 2013 event. With the added polish to his craft, the 2014 contest looks to be a strong one for the So-Cal native.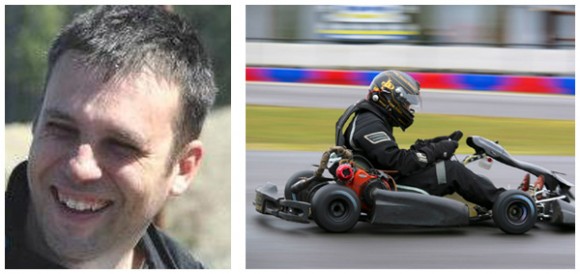 Driver: Cem Aykan
Hometown: Seattle, WA
Home Track: PGP Motorsports Park
Team Affiliation: PGP Motorsports Park
Grands Experience: "Rookie"
The current point leader in the PGP Pro Championship, Cem makes his debut in the Sport Kart Grand Nationals this year, flying the flag of Pacific Northwest facility PGP Motorsports Park. Also a regular winner in their endurance events, Aykan brings a well rounded skill set to the national championship, a set that has also helped him to success in the Chump Car World Series, of which he is a regular competitor.

Driver: Michael Milesi
Hometown: Malibu, CA
Home Track: Jim Hall Racing
Team Affiliation: N/A
Grands Experience: "Rookie"
Now in his third season at the Jim Hall Racing Series, young Michael Milesi is already a champion, and is well on his way to scoring championship number two in that series. Milesi will now take his knowledge of outdoor racing to CalSpeed Karting, and the Sport Kart Grands for the first time this June. Judging by his outdoor successes already, he could raise a lot of eyebrows during the 3-day event.