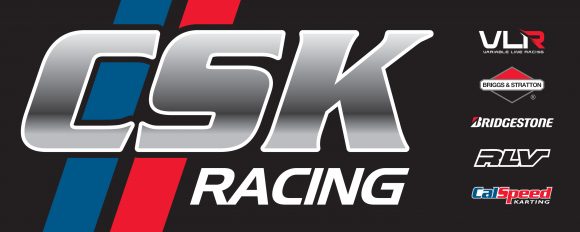 What is CSK Racing?
CalSpeed Karting is the official VLR Spec 206 factory race team, CSK Racing. In this role, CalSpeed offers kart and parts sales, trackside support, and arrive and drive racing options.
In 2017, Tri-C Karters will offer VLR Spec 206 Senior class as a stand-alone run group at its' monthly club races at CalSpeed. The spec class will run in addition to, and separate from, the existing LO206 senior class, which remains open chassis. The VLR Spec 206 package/class will be run as "showroom stock" wherein all karts, engines, and components must remain stock as delivered from VLR. Overall rules and technical regulations for VLR Spec 206 shall be in accordance with W.K.A., Tri-C's sanctioning body, while the class and chassis specifications shall be set forth in a supplemental regulation issued by Tri-C.
CalSpeed will also offer a trackside support program to owners of the VLR Spec 206 kart package for $50 per race. This fee includes a front row pit spot under the team tent, private indoor air-conditioned driver lounge, driver coaching, technical/setup advice and discounts on parts and services.
Is CSK Racing right for me?
CSK Racing is for racers wanting to "try before they buy." Through entry into CSK Racing, drivers receive an all-inclusive race day arrive and drive rental program for $350 per race at all Tri-C club races in 2017. This fee includes use of a race ready VLR Spec 206 race kart, all consumables including tires*, fuel and oil, front row pit spot under the team tent, private indoor air-conditioned driver lounge, driver coaching, mechanical support, and all Tri-C club fees including the $100 class entry fee and $10 transponder rental fee. (*= excludes rain tires)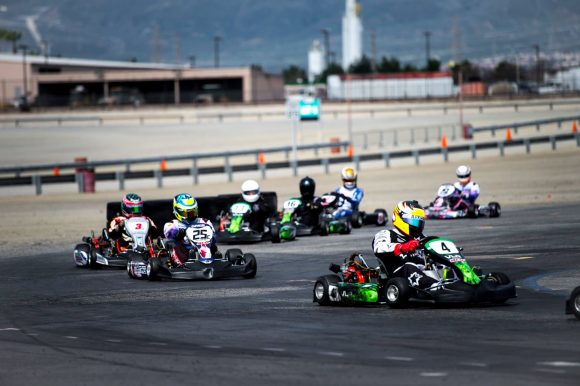 | Round | Race Report |
| --- | --- |
| Tri-C Karters R1: Feb 4 | READ |
| Tri-C Karters R2: Mar 4 | READ |
| Tri-C Karters R3: Apr 8 | READ |
| Tri-C Karters R4: May 13 | READ |
| Tri-C Karters R5: Jul 1 | READ |
| Tri-C Karters R6: Jul 29 | READ |
| Tri-C Karters R7: Sep 2 | READ |
| Tri-C Karters R8: Oct 7 | READ |